This audio is created with AI assistance
Key developments on April 20:
Stoltenberg meets Zelensky in Kyiv, says 'Ukraine's rightful place is in NATO'
Zelensky demands to know timeframe, 'concrete steps' needed for NATO membership
Southern military command: Russia received new batch of Iranian Shahed drones
Air Force: Ukraine experiencing shortage of air defense missiles due to Russia's months-long energy blitz
NATO Secretary General Jens Stoltenberg on April 20 made his first wartime visit to Kyiv, where he met President Volodymyr Zelensky and reiterated that Ukraine's future is with the alliance.
"Ukraine's rightful place is in NATO," Stoltenberg said at a joint press conference after talking with Zelensky about the war-torn country's future membership in the alliance.
"And over time, our support will help you make this possible," he added, without disclosing the timeframe.
Ukraine applied for NATO membership in September 2022 as soon as Russian President Vladimir Putin made illegal annexation claims about four partially occupied Ukrainian regions. But Ukraine's prospects of joining the 31-member alliance soon are low, with the war being far from over and judicial reforms yet to take place.
Speaking at the press conference, Zelensky called for Ukraine's long-sought NATO membership, emphasizing that it is the only way to strengthen security in Europe and that there was "no objective barrier."
"Now, when the majority of people in NATO countries and the majority of Ukrainians support the entry of our state into the alliance, it is time for appropriate decisions," Zelensky said. "It is no longer possible to imagine the security of the Euro-Atlantic space without Ukraine, and people understand this."
Zelensky stressed that Ukraine already needs security guarantees from the alliance regardless of its membership timeframe.
And with Ukraine's road to NATO expected to be a lengthy one, Zelensky demanded to know the timeframe and concrete steps needed to speed up the accession process.
"We are expecting steps forward, and very concrete ones, if we want to understand for ourselves, for our state and society – that Ukraine will be in NATO," Zelensky said, adding that it was among the topics he discussed with Stoltenberg.
With the July NATO summit in Vilnius around the corner, there is a gap between allies on whether they should even discuss Ukraine's membership road.
A Western official, who agreed to speak on the condition of anonymity, said on April 5 after the two-day-long ministerial meeting in Brussels that "we've got several weeks of hard negotiations ahead to close those gaps and craft a political outcome."
On April 20, Stoltenberg said that the roadmap for Ukraine's potential NATO membership, as well as security guarantees for Kyiv, will be "high on the agenda of the meeting" at the Vilnius summit, where Zelensky has been invited to attend.
"Ukraine's future is in NATO. All allies agree on that. At the same time, the main focus of the alliance, of NATO allies now, is to ensure that Ukraine prevails," Stoltenberg said.
"It is to ensure that Ukraine continues to be a sovereign, independent democratic nation in Europe," he added. "Because that is the only way to also have a meaningful discussion about Ukraine's future membership."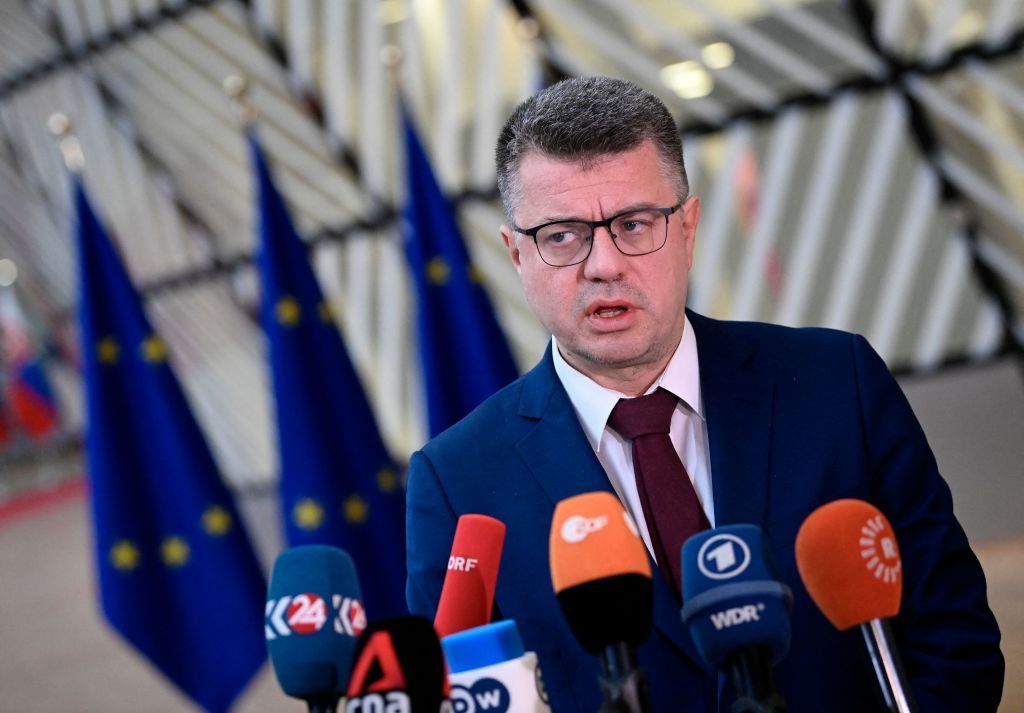 More weapons for Ukraine
Before meeting Zelensky in central Kyiv, Stoltenberg said he visited the war-ravaged Kyiv suburb of Bucha to pay tribute to the victims of Russian occupation in 2022.
"I was deeply moved by what I saw there," Stoltenberg said, adding that he later honored fallen Ukrainian soldiers at the memorial on St. Michael's Square in central Kyiv.
Visiting the Ukrainian capital on the eve of the upcoming Ramstein meeting, Stoltenberg said that he expected "NATO allies will recommit to stand by Ukraine for as long as it takes."
Allies and partners of Ukraine are due to make new announcements on "concrete military support" for Kyiv, Stoltenberg said, adding that he expected NATO member states "to do so because it's the morally right thing to do."
Zelensky on April 20 said that Ukraine's allies should discuss the provision of supplying longer-range weapons to the Ukrainian army.
"Some things need to be accelerated a bit so that the appropriate weapon that will strengthen our army arrives faster than planned," Zelensky said. "I think it is important to discuss the weapons that Ukraine has been waiting for so long."
On top of the longer-range weapons, Ukraine has also been pleading for Western fighter jets, such as F-16s, which U.S. and other allies have been reluctant to promise the transfer.
Kyiv's pleas for more weapons and equipment come as its army reports Russia receiving more Iranian-made Shahed drones to launch attacks against Ukraine.
Ukraine's Southern Command spokesperson Natalia Humeniuk said on television on April 20 that Russia received a new batch of Iranian drones, due to which air assaults have increased over the past few days.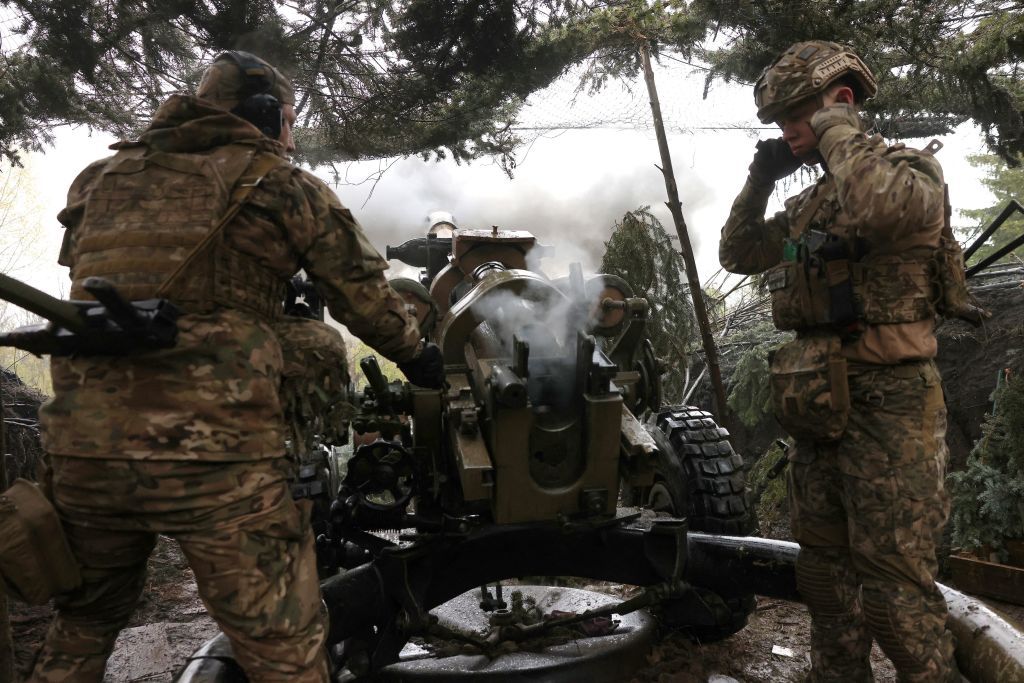 Lack of air defense missiles
Air Force spokesman Yuriy Ihnat on April 20 acknowledged that Ukraine lacks air defense missiles as mass amounts were used to protect the country against Russia's intense mass strikes in the fall and winter.
"We expect our partners to increase supplies not only of the (anti-aircraft missile) systems themselves, but also of missiles," Ihnat said on television. "Because the consumption of missiles is quite serious."
A few days earlier, the Financial Times reported, citing three officials briefed on the preparations, that Ukraine will likely make an urgent plea to Western allies for more air defense missiles at the upcoming Ramstein Summit on April 21.
Russia's missile and drone campaign targeting Ukraine's energy infrastructure, which Moscow named among key military targets and had begun intensively carrying out since mid-October, has "systematically depleted Ukraine's stockpiles," according to the Financial Times.
The recent U.S. intelligence leak backed the Financial Times report.
One of the leaked documents issued on Feb. 28, as reported by the New York Times, suggested that Ukraine's stocks of Soviet-era S-300 and Buk air defense missiles "were projected to be fully depleted by May 3 and mid-April."
The Times further reported that the assessment made based on consumption rates at the time could be dangerous as the S-300 and Buk missiles "make up 89 percent of Ukraine's protection against most fighter aircraft and some bombers."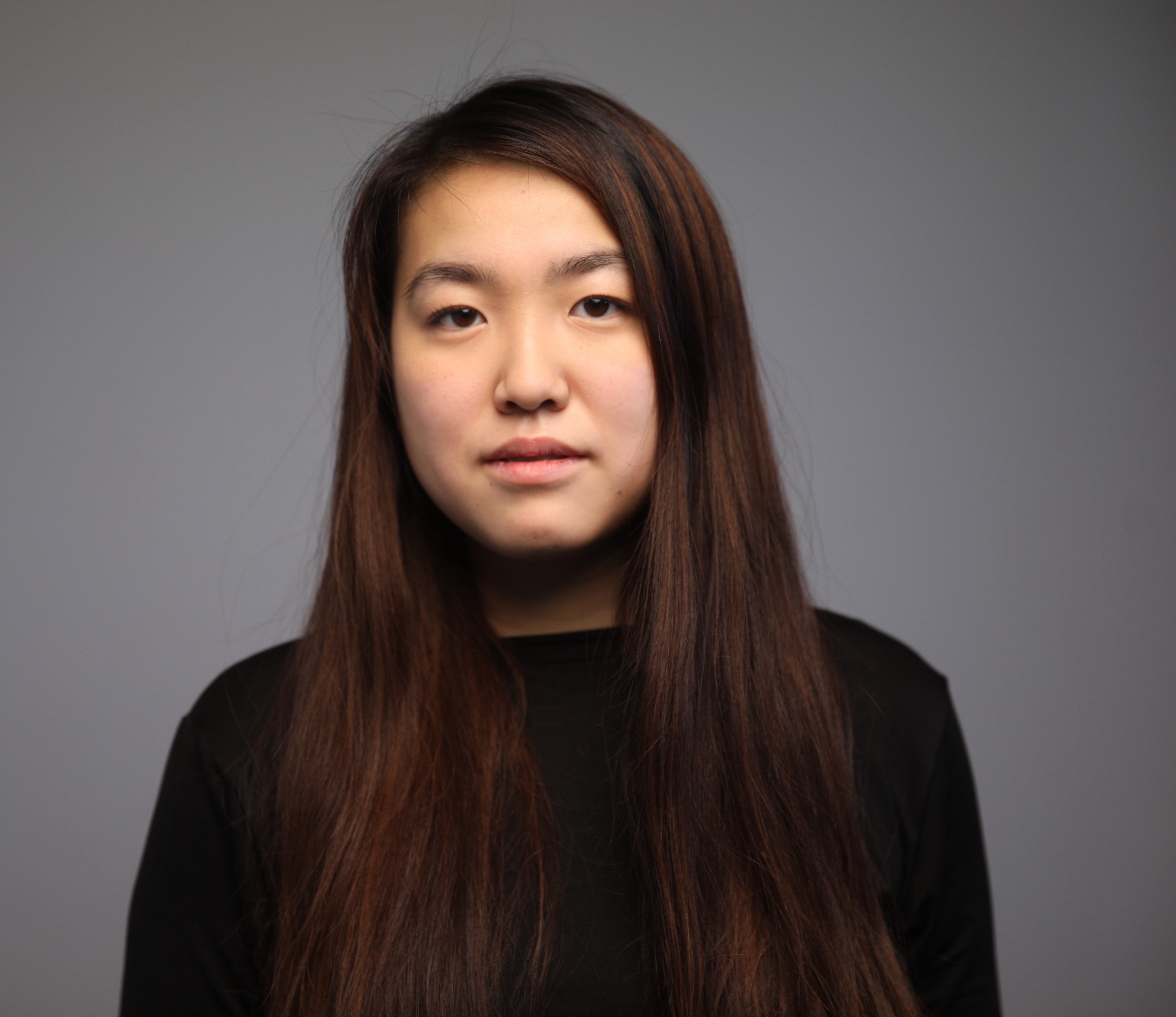 Asami Terajima
Reporter
Asami Terajima is a reporter at the Kyiv Independent. She previously worked as a business reporter for the Kyiv Post focusing on international trade, infrastructure, investment and energy. Originally from Japan, Terajima moved to Ukraine during childhood and completed her bachelor's degree in Business Administration at William Woods University in Missouri, U.S.A. She is the winner of the 2023 George Weidenfeld Prize, awarded for "excellent investigative and courageous research activities" as part of Germany's prestigious Axel Springer Prize.