This audio is created with AI assistance
Key developments on Feb. 17:
NATO, EU, Ukraine to hold first trilateral meeting on Feb. 21
Nuland: US supports Ukraine striking targets in Russian-occupied Crimea
Minister: Russian sabotage of Kakhovka Reservoir may leave 1 million Ukrainians without water
In his address to the attendees of the Munich Security Conference, President Volodymyr Zelensky said "there is no alternative" to Ukrainian victory, the country's membership in the EU and NATO.
"There is no alternative to our unity. Therefore, there is and will be no alternative to getting rid of Russian aggression once and for all, liberating the land and the people," Zelensky said in a video address on Feb. 17.
This year's Munich Security Conference, set to take place through Feb. 19, is focused on Russia's full-scale invasion of Ukraine.
Speaking to allies, Zelensky urged them to hurry up with supplying military aid to Ukraine amid the beginning of Russia's new offensive against the country.
"The speed of our arrangements, our decisions, our deliveries… it's the speed that life depends on," he said.
According to Ukraine's military intelligence, Russia aims to occupy entire Donbas, an industrial heartland in the east of Ukraine comprising Donetsk and Luhansk oblasts, by March. About half of Donetsk Oblast and nearly all of Luhansk Oblast are currently under Russian control.
Meanwhile, Ukraine is also preparing for a major counteroffensive. According to Kyrylo Budanov, chief of Ukraine's military intelligence, Kyiv is expecting fighting to be the "hottest" in March.
Ahead of the counterattack, NATO members made new commitments to step up support for Ukraine with heavy equipment and military training at the meeting of the alliance's defense ministers, NATO Secretary General Jens Stoltenberg said on Feb. 15.
Stoltenberg, European Union chief diplomat Josep Borrell and Ukraine's Foreign Minister Dmytro Kuleba will meet in Brussels on Feb. 21 at NATO headquarters in the first trilaterial meeting of a kind.
"I look forward to meeting Jens Stoltenberg and Josep Borrell to strengthen our partnership and cooperation in defending Ukraine and Europe," Kuleba said.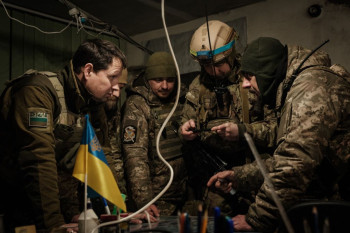 US supports Ukraine striking targets in Russian-occupied Crimea
U.S. Under Secretary of State, Victoria Nuland, said that the U.S. supports Ukraine's military strikes on targets in the Crimean Peninsula, which has been occupied by Russia since 2014.
"Russia has turned Crimea into a massive military installation...those are legitimate targets, Ukraine is hitting them, and we are supporting that," Nuland said during her address to the Carnegie Endowment for International Peace in Washington.
Nuland emphasized that "Ukraine is not going to be safe unless Crimea is at a minimum demilitarized," regardless of the Ukrainians' decision "about Crimea in terms of where they choose to fight."
Following her statement, Maria Zakharova, spokeswoman for the Russian foreign ministry, accused the U.S. of inciting Ukraine "to escalate the war further," Reuters reported.
Sevastopol, the Crimean port city, experienced several explosions on Feb. 16-17, followed by Moscow-installed proxies alleging that Ukraine had attacked with drones. Yurii Ihnat, Ukraine's Air Force spokesman, said on national TV that he was not authorized to discuss the explosion but suggested that such events could continue.
"It is obvious that 'bavovna' will be happening, probably not only in Crimea," Ihnat said.
The Ukrainian word bavovna (cotton) is used to refer to the explosions caused by Ukraine's attacks on Russian military infrastructure, such as ammunition depots. When Russian media report on such attacks, they often use the word "bang" instead of "explosion," presumably to play them down. A "bang" in Russian is spelled the same way as cotton.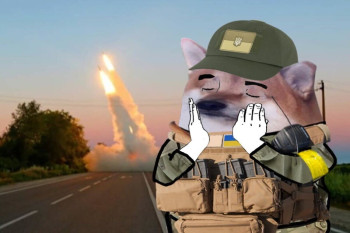 1 million Ukrainians may be left without water due to Russian sabotage
The ongoing Russian aggression continues to pose challenges for civilians, with a million of Ukrainians risking to be left without water due to Moscow's sabotage of Kakhovka Reservoir, according to Environmental Protection Minister Ruslan Strilets.
The Kakhovka Reservoir is a large man-made lake located in southern Ukraine, formed by the Kakhovka Hydroelectric Power Plant on the Dnipro (Dnieper) River between the Ukrainian-controlled west bank of the river in Kherson and Zaporizhzhia oblasts and Russian-occupied east bank. The reservoir stretches over 240 kilometers and has a maximum depth of eight meters.
During a briefing on Feb. 17, Strilets said that Russia is attempting to drain the reservoir, and "lowering the level below 12 meters will lead to an ecological disaster since we can lose a lot of biodiversity."
The official added that it also puts the functioning of the Zaporizhzhia Nuclear Power Plant's turbine capacitors and safety systems at risk. The plant is located in Russian-occupied Enerhodar, Zaporizhzhia Oblast, and is currently under Russian control.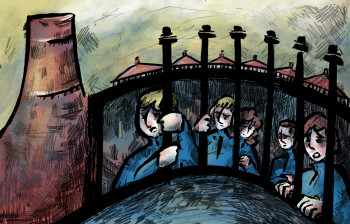 The water level in the Kakhovka Reservoir is currently at 13.83 meters, which is below the standard level of 16 meters, and Strilets said that it had previously dropped as low as 13.6 meters.
Strilets reported that he had raised the issue during the EU Commissioner for the Environment Virginius Sinkavičius's visit to Kyiv on Feb. 17.
Prime Minister Denys Shmyhal urged international partners on Feb. 14 to put the necessary pressure on Russia, or "we will face an ecological catastrophe that will have countless destructive consequences for the entire continent."
According to Defense Minister Oleksiy Reznikov, Russia's all-out invasion of Ukraine had caused damage worth $35.3 billion to the country's environment as of early January.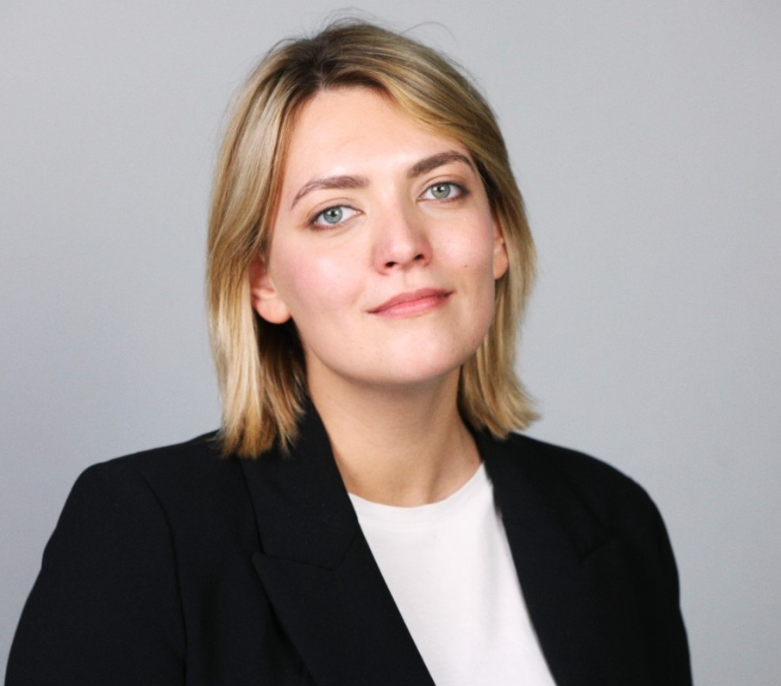 Thaisa Semenova
National reporter
Thaisa Semenova is a national reporter at the Kyiv Independent. She worked as a staff writer for the Kyiv Post until November 2021.