This audio is created with AI assistance
Key developments on Jan. 18:
Emergency service: At least 14 killed, including Interior Minister, in helicopter crash near Kyiv
PM: Special task force to oversee investigation into helicopter crash that killed minister, child
Putin claims he has 'no doubt' that Russia will win war against Ukraine
A helicopter carrying state officials crashed near a kindergarten in a Kyiv suburb early on Jan. 18, killing 14 people, including Interior Minister Denys Monastyrsky, the State Emergency Service reported.
Among those killed in the crash are all nine people onboard, including Monastyrsky's first deputy, Yevhen Yenin, and the ministry's secretary, Yuriy Lubkovych. Five people on the ground were also killed, including a child.
Twenty-five people were injured, among them 11 kids.
An in-depth investigation is set to begin, Yuriy Ihnat, the spokesman for Ukraine's Air Force, said on national television. He added that the radio exchange and technical condition of the State Emergency Service helicopter would be investigated.
No preliminary findings were shared.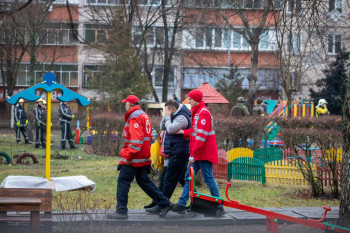 Prime Minister Denys Shmyhal said that the Cabinet of Ministers ordered to establish a special task force to oversee the investigation into the crash.
The fatal helicopter crash comes as Ukrainians mourn the 45 people killed in Russia's missile strike on an apartment complex in the central-eastern city of Dnipro.
Brovary Mayor Ihor Sapozhko declared a three-day morning period in the city, joining Ukrainian and Western officials in sharing their condolences.
"May all those whose lives were taken this dark morning rest in peace," President Volodymyr Zelensky said in a Telegram post.
Shmyhal said the death of Monastyrsky was "a great loss for the government team and the entire state."
European officials also offered their condolences, with European Council President Charles Michel calling Monastyrsky a "great friend of the EU."
NATO Secretary-General Jens Stoltenberg joined Zelensky in mourning the incident, telling CNN that it was a "new tragedy."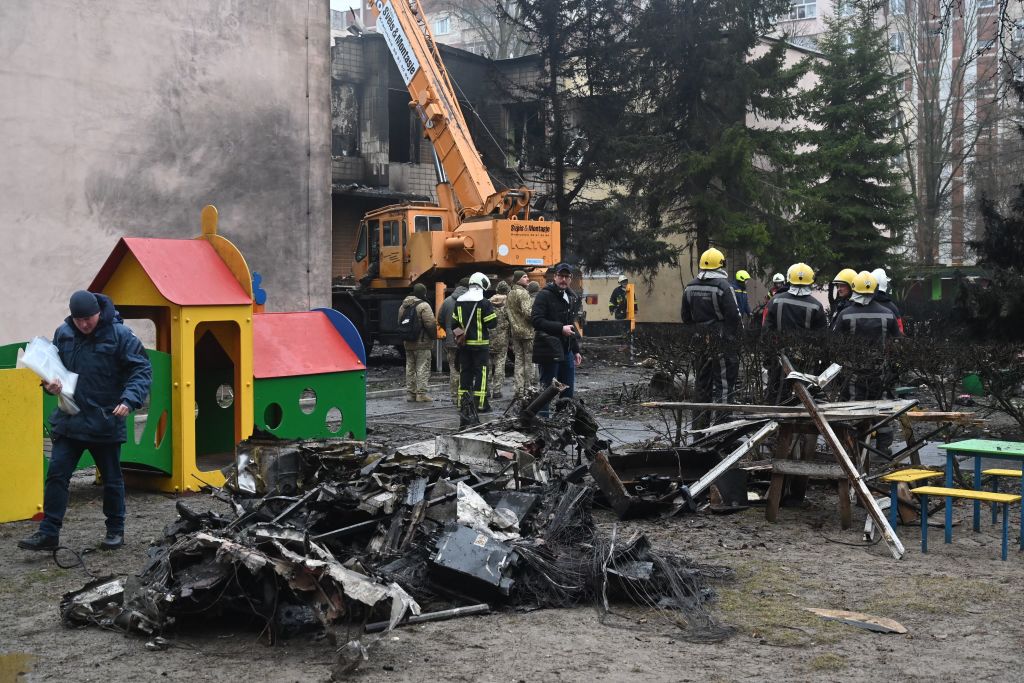 U.S. President Joe Biden called Monastyrsky a "reformer and patriot," sending "our deepest condolences to the families of all those killed in the tragic helicopter crash in Ukraine this morning."
Monastyrsky is the highest-ranking official to die since Russia launched its full-scale invasion in February.
Monastyrsky, who was selected to replace a controversial Interior Minister Arsen Avakov, in July 2021, is survived by his wife and two kids.
National Police Head Ihor Klymenko will serve as the acting Interior Minister, Shmyhal said.
Zelensky says Ukraine wants to join NATO, Putin says Russia will win
Speaking online at the annual World Economic Forum in Davos, Zelensky reaffirmed Kyiv's ambition to join NATO, saying that becoming a member of the alliance is the "best security guarantee for us."
"We understand that at the moment, we're not there yet, unfortunately, Russia does understand this well, and they do their damnedest not to make it easy for us to join," Zelensky said.
And there is no end in sight for the war as it reaches its 11-month mark.
Russian President Vladimir Putin claimed on Jan. 18 that he had "no doubt" that Russia would win its war against Ukraine despite suffering a series of humiliating defeats in late 2022.
Moscow's biggest victory since July has been the capture of Soledar, a salt-mining town near the embattled city of Bakhmut, which Russia has tried to seize for months.
Kremlin spokesman Dmitry Peskov said in December that Russia seeks to capture the four partially occupied Ukrainian regions it claims to have illegally annexed in the fall.
As Moscow continues to reject Kyiv's 10-point peace formula, which includes a complete Russian military withdrawal, Ukraine's Foreign Ministry said in a renewed statement on Jan. 18 that Russia is not interested in peace.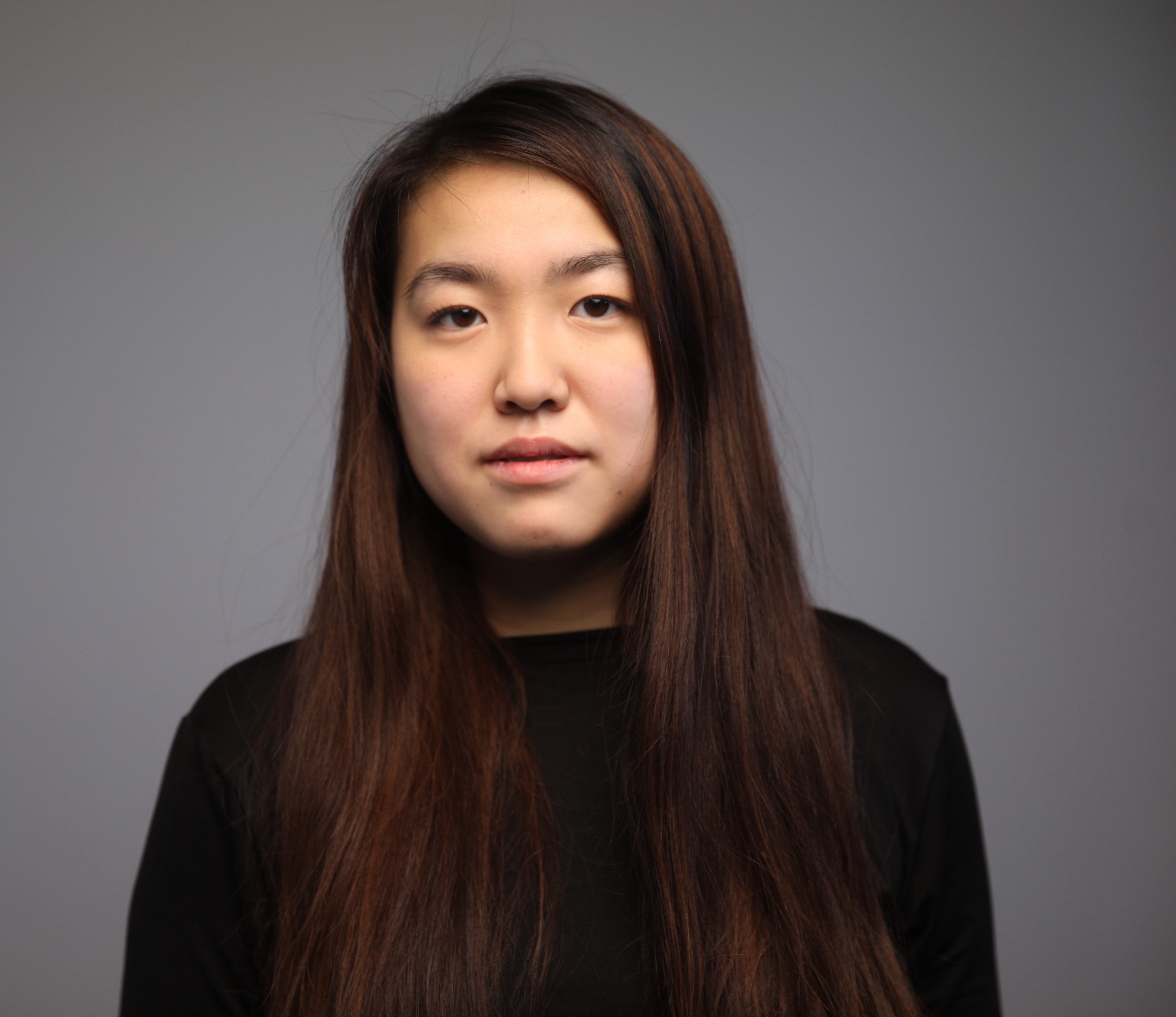 Asami Terajima
Reporter
Asami Terajima is a reporter at the Kyiv Independent. She previously worked as a business reporter for the Kyiv Post focusing on international trade, infrastructure, investment and energy. Originally from Japan, Terajima moved to Ukraine during childhood and completed her bachelor's degree in Business Administration at William Woods University in Missouri, U.S.A. She is the winner of the 2023 George Weidenfeld Prize, awarded for "excellent investigative and courageous research activities" as part of Germany's prestigious Axel Springer Prize.