This audio is created with AI assistance
Key developments on Feb. 7:
UK Defense Ministry: Russia advancing 'several hundred meters' each week with heavy losses
Russian Defense Minister claims 'successful' operation near Bakhmut, Vuhledar
Germany's Defense Minister visits Kyiv, promises over 100 tanks
Parliament appoints Klymenko as Interior Minister, Maliuk as SBU head
German Defense Minister Boris Pistorius announced in Kyiv that Ukraine would receive over 80 older Leopard 1 battle tanks by the end of the year.
Around 20-25 tanks are set to be delivered in the summer.
In total, Pistorius said on Feb. 7, Ukraine will receive over 100 Leopard 1 tanks from several European countries, but the timeframe is yet to be determined.
Pistorius' visit comes a few weeks after Germany decided to supply Ukraine with tanks and authorized other countries, such as Poland, to follow suit.
Pistorius said in late January that the Leopard 2 tanks should arrive in Ukraine in late March or early April after Ukrainian servicemen undergo the necessary training.
Defense Minister Oleksii Reznikov said at a press conference that Ukrainian forces would begin training on Leopards on Feb. 6. However, negotiations continue on logistics of the tank delivery – involving their repair, maintenance, and spare parts shipment.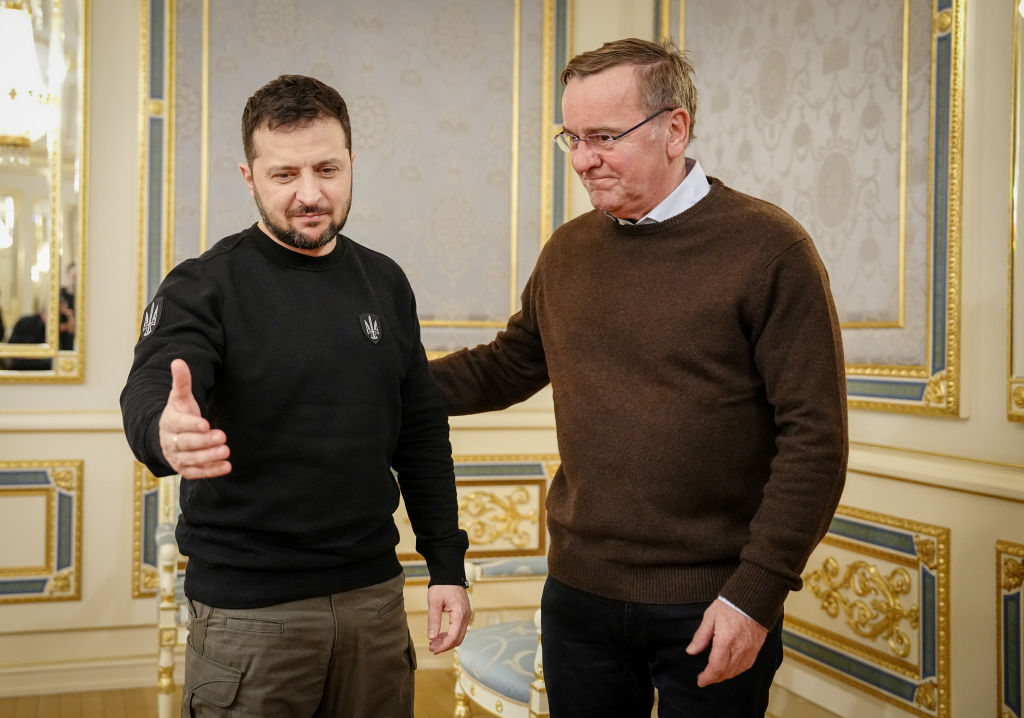 Russia slowly advances
Meanwhile, Russia has "highly likely" attempted to launch a major offensive since early January to capture the entire Donetsk Oblast, the U.K. Defense Ministry said on Feb. 7.
According to the ministry, Russia is progressing "several hundred meters" each week despite heavy losses.
"It remains unlikely that Russia can build up the forces needed to substantially affect the outcome of the war within the coming weeks," the ministry said.
The Western intelligence assessment comes as top Ukrainian officials, including President Volodymyr Zelensky, heightened warnings of an expected Russian offensive in the east, albeit varying timeframes.
Defense Minister Oleksii Reznikov said it could happen in late February for symbolic reasons, referring to the first anniversary of Russia's full-scale invasion of Ukraine.
The U.K. Defense Ministry said in its daily bulletin that Russia's goal in restarting "major offensive operations" is "almost certainly" to capture the rest of the Donetsk Oblast.
Ukraine's intelligence claims that Russian President Vladimir Putin has ordered his troops to seize the partially occupied region by March.
Despite the ambitious goal, Russia's advance has been slow in Donetsk Oblast since its forces lack the munitions and maneuver units crucial for successful offensives, according to the U.K.
The reports of slow Russian advances come as fierce battles rage around Bakhmut, in the northern part of Donetsk Oblast, and near Vuhledar, a town that sits more than 100 kilometers southwest of Bakhmut.
Russian Defense Minister Sergei Shoigu claimed on Feb. 7 that Russian forces were effectively disrupting Ukraine's logistic routes on the battlefield.
He reported a "successful" operation near Bakhmut and Vuhledar. Ukraine had not commented on Shoigu's claim by publication time.
The General Staff of Ukraine's Armed Forces mentioned Russian attacks toward Bakhmut, Vuhledar, and their neighboring settlements.
In Donetsk Oblast's Russian-occupied city of Mariupol, some 200 kilometers south of Bakhmut, an exiled Ukrainian official reported five explosions in a district on the coast of the sea.
New appointments
A few weeks after a helicopter crash near Kyiv killed 14 people, including Interior Minister Denys Monastyrsky, the parliament appointed his successor on Feb. 7.
Acting Interior Minister Ihor Klymenko, who served as National Police head, will now take charge of the ministry in his own right.
The parliament also voted for Vasyl Maliuk to head Ukraine's Security Service (SBU).
Maliuk had served as acting SBU chief since July, when Zelensky dismissed his predecessor Ivan Bakanov over endemic treason in the agency.
The government also approved Zelensky's draft decrees on appointing three new oblast governors on Feb. 7.
Serhiy Lysak will be appointed governor of Dnipropetrovsk Oblast, Yurii Malashko will head Zaporizhzhia Oblast, and Oleksandr Prokudin will head Kherson Oblast.
Governors of five Ukrainian regions were among the officials dismissed during Ukraine's most significant wartime shuffle on Jan. 24 in the wake of scandals, some of which were corruption-related.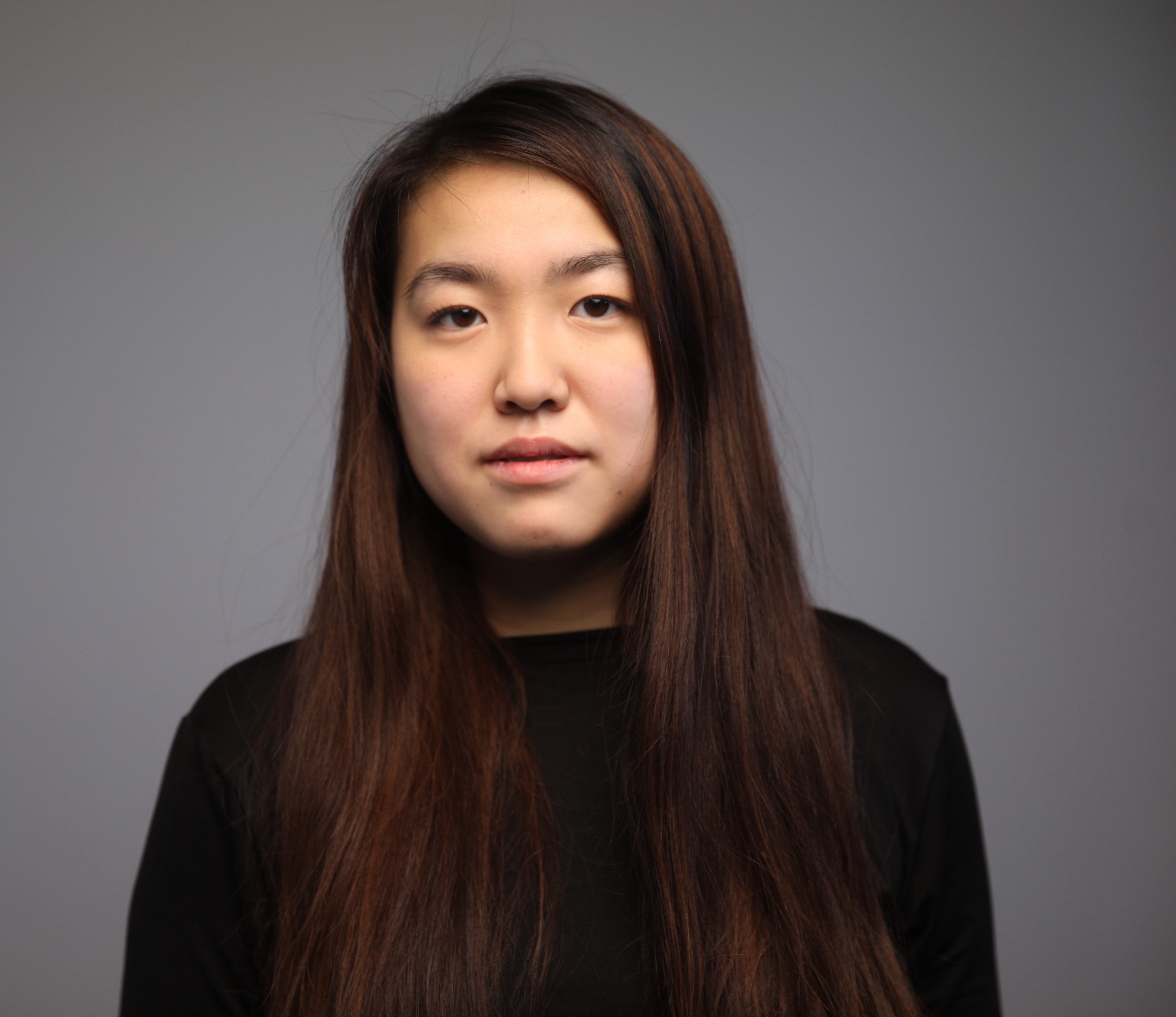 Asami Terajima
Reporter
Asami Terajima is a reporter at the Kyiv Independent. She previously worked as a business reporter for the Kyiv Post focusing on international trade, infrastructure, investment and energy. Originally from Japan, Terajima moved to Ukraine during childhood and completed her bachelor's degree in Business Administration at William Woods University in Missouri, U.S.A. She is the winner of the 2023 George Weidenfeld Prize, awarded for "excellent investigative and courageous research activities" as part of Germany's prestigious Axel Springer Prize.