This audio is created with AI assistance
Key developments on Feb. 20:
Biden meets Zelensky in Kyiv on EuroMaidan bloodshed anniversary;
As Biden visits Kyiv, China's top diplomat heads to Moscow;
Pentagon announces $460 million military aid package for Ukraine.
Just days before the one-year anniversary of Russia's full-scale invasion of Ukraine, U.S. President Joe Biden paid a surprise visit to Kyiv in a show of "unwavering" support to the country.
"One year later, Kyiv stands," Biden said after meeting with President Volodymyr Zelensky at the presidential palace in Kyiv. "And Ukraine stands. Democracy stands. The Americans stand with you, and the world stands with you."
During the five-hour-long visit, Biden and Zelensky had a tet-a-tet meeting at the Mariinsky Palace, visited St. Michael's Monastery, and honored the protesters killied during the EuroMaidan Revolution.
Exactly nine years ago, on Feb. 20, 2014, Ukraine went through the bloodiest day of the EuroMaidan Revolution, also known as the Revolution of Dignity. The three-month-long anti-govenment nationwide uprising culminated in late February, when law enforcement opened fire at unarmed demonstrators. The revolution led to the ousting of pro-Russian president Viktor Yanukovych and cemented Ukraine's aspiration to move West.

Biden's trip was kept secret until the last moment, though it was expected he would be visiting Poland from Feb. 20-22.
Biden took a 10-hour train ride from the Polish border to arrive in Kyiv on the morning of Feb. 20. His movements were closely monitored by law enforcement, with the center of the Ukrainian capital being blocked.
According to U.S. national security advisor Jake Sullivan, the White House notified Moscow about Biden's trip to Kyiv shortly before he departed to ensure there were no misunderstandings that could potentially lead to a direct conflict between the two nuclear states. The move was done for "deconfliction purposes," he said.
Despite that, air raid alerts went on in Ukraine during Biden's visit as Russian military aircraft took off from Belarus airfields.
As air raids sounded, Biden pledged $500 million in additional military aid for Ukraine. He also spoke about the resilience of the Ukrainian people, saying, "Putin thought Ukraine was weak and the West was divided. He thought he could outlast us. I don't think he's thinking that right now. He's just been plain wrong."
US announces new military aid package for Ukraine
Shortly after Biden's announcement, Pentagon shared the details of the upcoming military assistance package to Ukraine worth $460 million.
The package will include additional ammunition for High Mobility Artillery Rocket Systems (HIMARS), 155mm artillery rounds and 120mm mortar rounds, four air surveillance radars, Javelin anti-armor systems, and nearly 2,000 anti-armor rockets.
The U.S. will also provide Ukraine with four Bradley fighting vehicles, two tactical vehicles to recover equipment, claymore anti-personnel munitions, demolition munitions, night vision devices, tactical secure communications systems, medical supplies, spare parts, and other field equipment.
The U.S. has committed a total of $29.3 billion in military aid to Ukraine since the beginning of Russia's full-scale invasion last year, according to Pentagon spokesman Patrick Ryder.
The new military aid package announcement comes shortly after Russia started a new offensive in the east of Ukraine, and Kyiv is preparing for counteroffensive operations.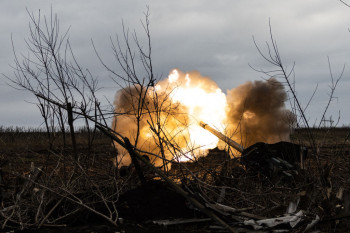 Ukraine is planning a major counteroffensive in spring, according to Kyrylo Budanov, head of Ukraine's Main Intelligence Directorate, who expects the fighting to be the "hottest" in March.
Ahead of the counteroffensive, NATO members made new commitments to step up the support of Ukraine with heavy equipment and military training, NATO Secretary General Jens Stoltenberg said on Feb. 15.
China's top diplomat to discuss invasion of Ukraine during trip to Moscow
As deepening ties between Beijing and Moscow raise concerns in Western capitals, China's top diplomat, Wang Yi, is set to meet with senior Russian officials this week to discuss the war in Ukraine.
The Kremlin has not ruled out the possibility of Wang Yi meeting with Russian President Vladimir Putin during his trip. This will be the first visit by a senior Chinese official since the start of Moscow's full-scale invasion of Ukraine in 2022.
"The agenda is obvious and very extensive. We have a lot to talk about," Kremlin spokesman Dmitry Peskov told reporters, according to the Russian state-controlled Interfax news agency.
According to multiple reports, officials in Washington D.C. are concerned that China might consider supplying Moscow with "lethal support," such as weaponry.
"We've been watching this very closely," U.S. Secretary of State Antony Blinken told CBS at the Munich Security Conference. According to Blinken, the U.S. has already seen Chinese companies providing non-lethal support to Russia.
In an interview with CNN, U.S. Ambassador to the UN Linda Thomas-Greenfield said, "that would be a red line" if China provided lethal aid to Russia.
The Chinese Foreign Ministry said on Feb. 20 that they "would never stand for finger-pointing, or even coercion and pressurizing from the United States on our relations with Russia."
"It is the U.S., not China, that has been pouring weapons into the battlefield in Ukraine. The U.S. is in no position to tell China what to do," Wang said.
The official added that China will "stay firm on the side of dialogue and peace and work constructively for de-escalation."
However, the Chinese government has avoided criticizing Russia outright for the war in Ukraine.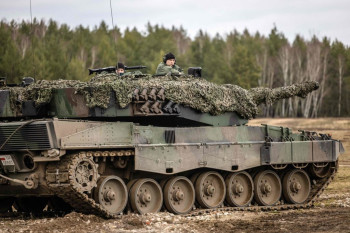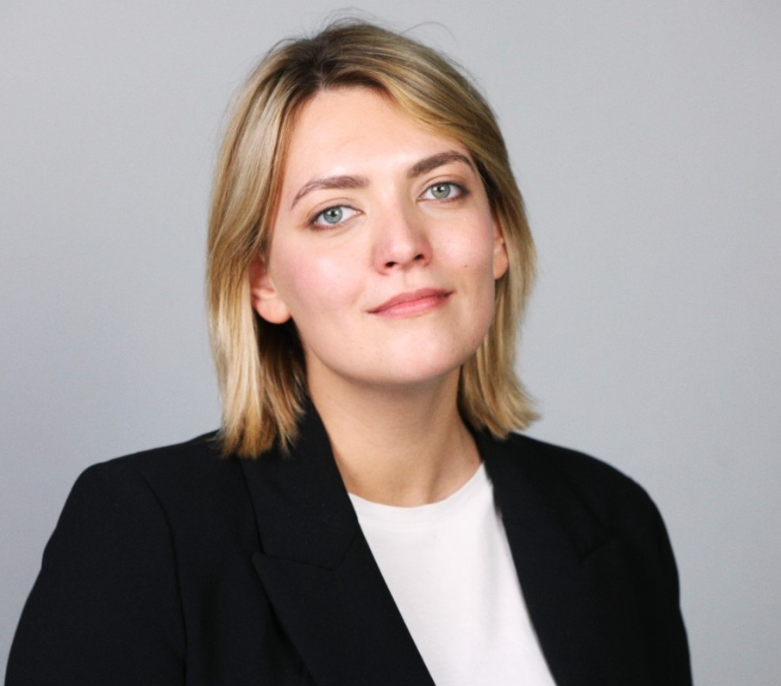 Thaisa Semenova
National reporter
Thaisa Semenova is a national reporter at the Kyiv Independent. She worked as a staff writer for the Kyiv Post until November 2021.