This audio is created with AI assistance
In a scene all too familiar for central Kyiv and for Ukraine as a whole, a large column of mourning soldiers and civilians walked through the capital's streets on Aug. 28 to say goodbye to another high-profile commander killed in Russia's war against Ukraine.
Serhii Ilnytskyi, call sign "Sokil," deputy commander of the Ukrainian Volunteer Army and commander of its operations in the Bakhmut area, was killed in battle on Aug. 22.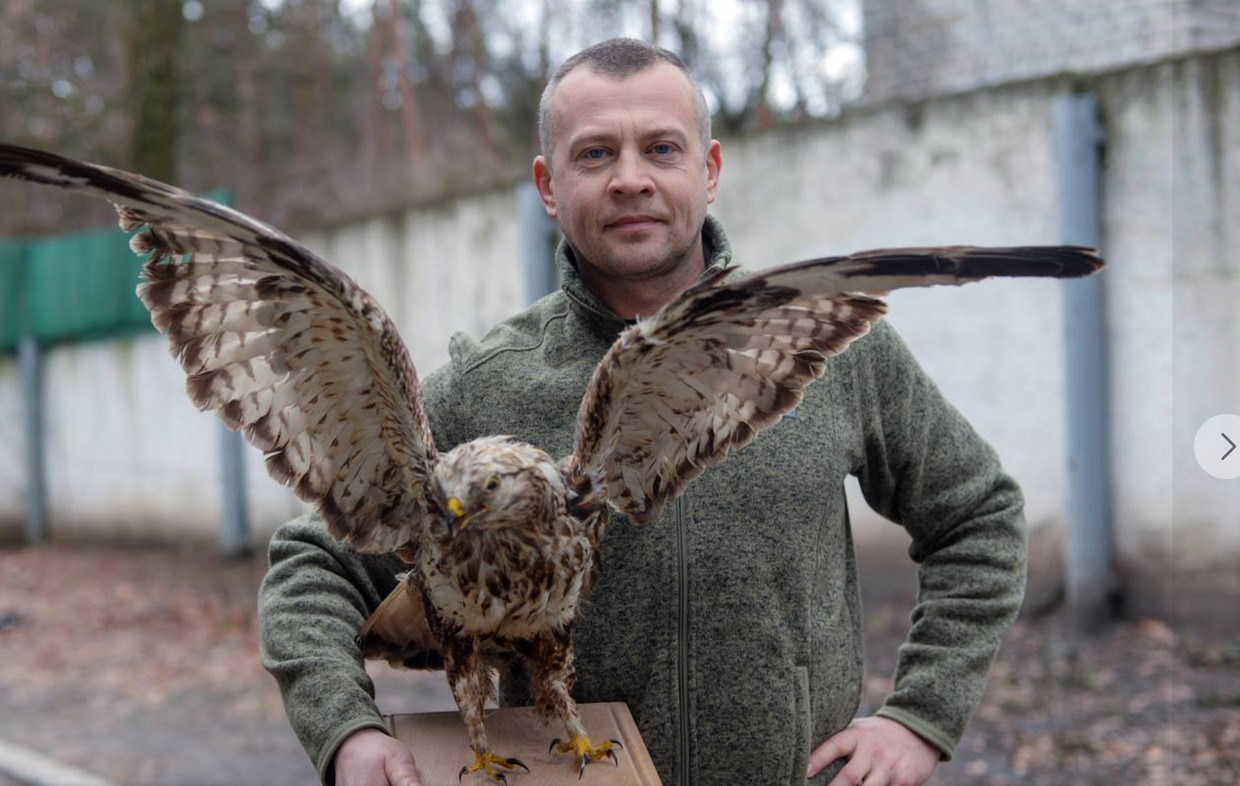 Though the exact details on the circumstances of his death have not been publicized, it was announced at the funeral that he died in direct fighting for Kurdiumivka, a contested town about 12 kilometers south of Bakhmut in Donetsk Oblast, where Ukrainian forces continue to make regular successful counterattacking advances.
The ceremony was held first at St. Michael's Golden-Domed Monastery, before the procession made the short walk down to Independence Square (Maidan Nezalezhnosti).
Dozens of soldiers under Ilnytskyi's command made the trip from the front lines to be there for the funeral.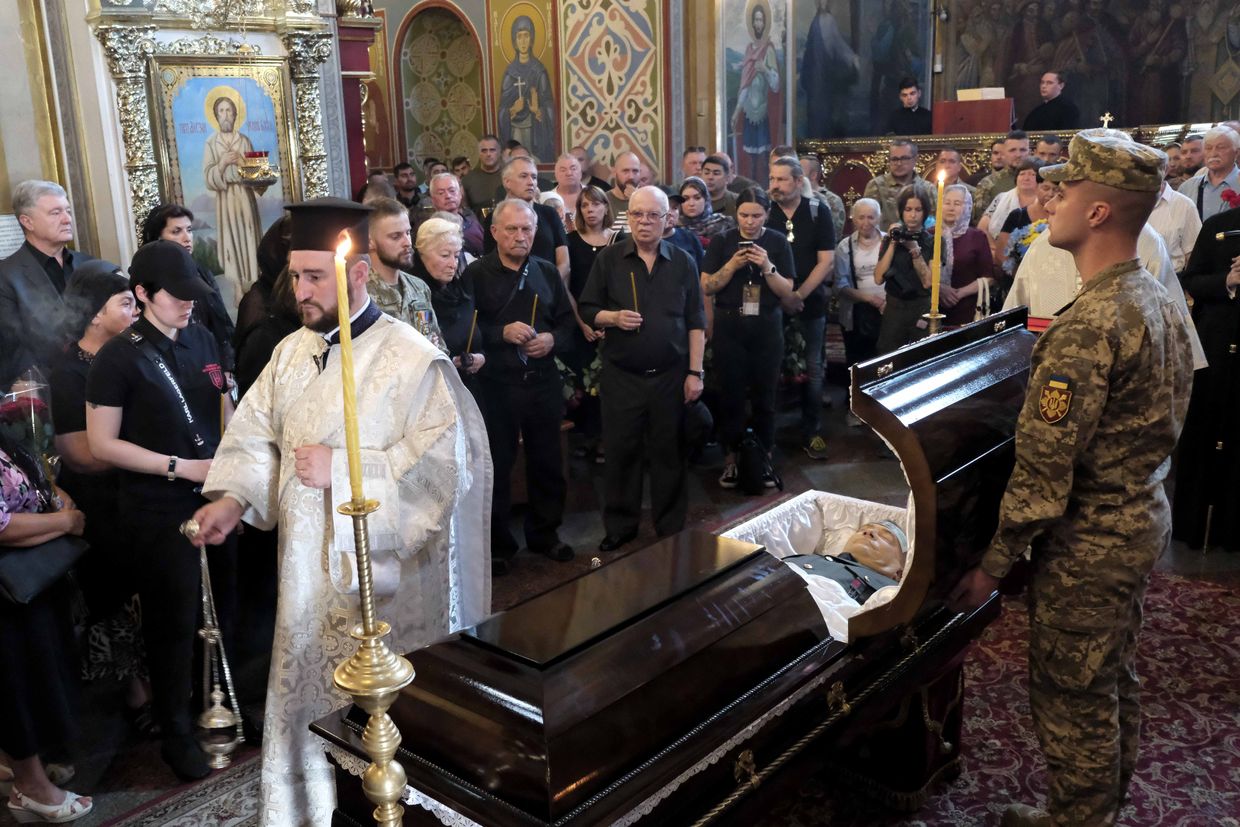 Since before Ukraine had achieved independence, Ilnytskyi was a career soldier, but had left the military before 2014 due to health issues. Then, when Russia's war began with the covert occupation of parts of eastern Ukraine, Ilnytskyi and his son joined the Right Sector volunteer formation, later following commander Dmytro Yarosh into the newly formed Ukrainian Volunteer Army, or UDA.
"He was a big reason why this volunteer spirit remained in Ukraine," said Serhii Bratchuk, spokesperson of the UDA's Southern Division, to the Kyiv Independent. "The volunteer movement of those days hasn't died, it just operates under the Ukrainian armed forces."
Having returned to civilian life before the full-scale invasion, Ilyntskyi, a native of Kyiv, was a serving member of Kyiv City Council in the European Solidarity party, whose leader, former Ukrainian president Petro Poroshenko, attended the funeral with his wife Maryna.
In 2018, Ilnytskyi represented Ukraine at the Invictus Games for veterans in Sydney, Australia, winning gold in indoor rowing. The medal was on proud display at the funeral, alongside several others earned for outstanding military service.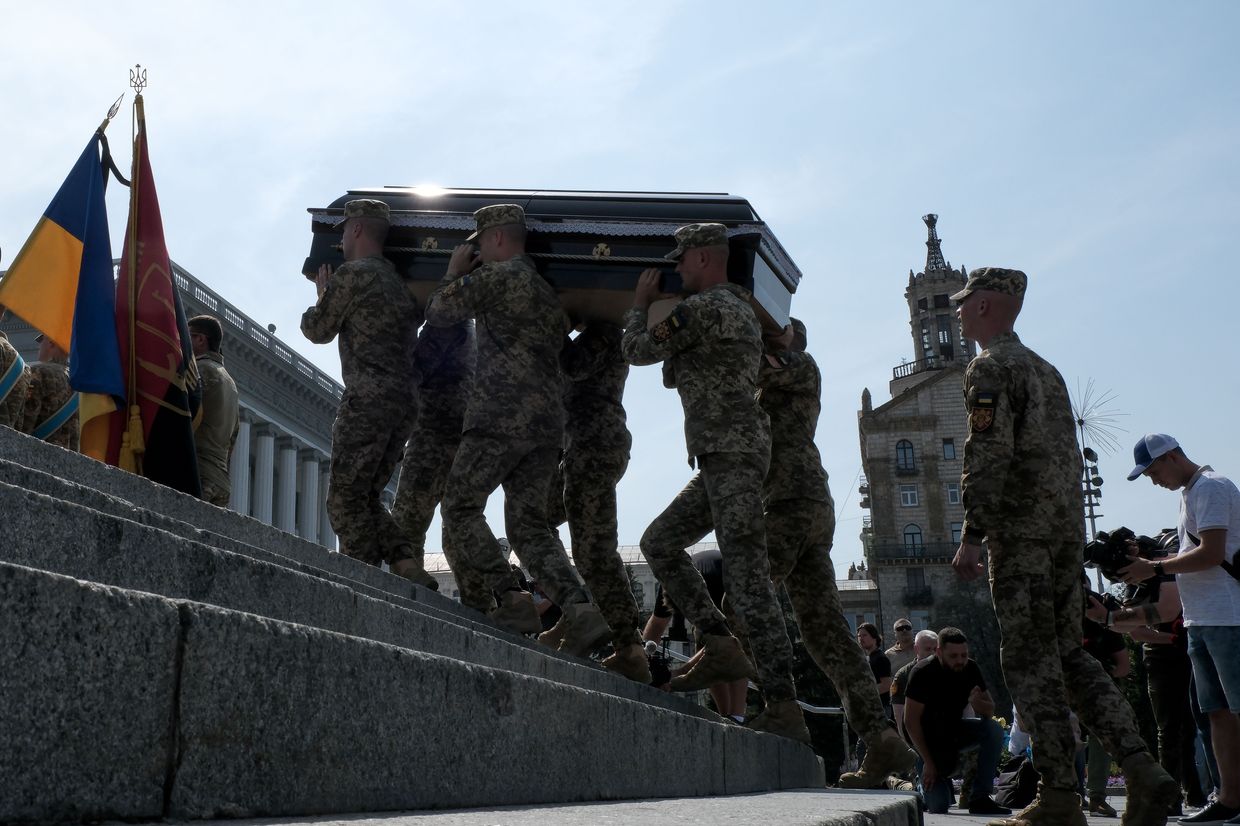 When the full-scale invasion began, Ilnytskyi returned to serve in the UDA, fighting both on the southern and eastern front lines, including the Kherson counteroffensive, and the long, ongoing battle for Bakhmut.
Ilnytskyi was known for fighting directly with his soldiers in some of the toughest battles, something highly unusual for a commander with the rank of colonel.
"In the army they say that 'colonels don't run around;' they sit in the rear and do other jobs, which I guess is a good thing," said Bratchuk, "but he was not like that."
"He didn't send people off into battle, he took them with him. He would do everything so that his guys would not be afraid."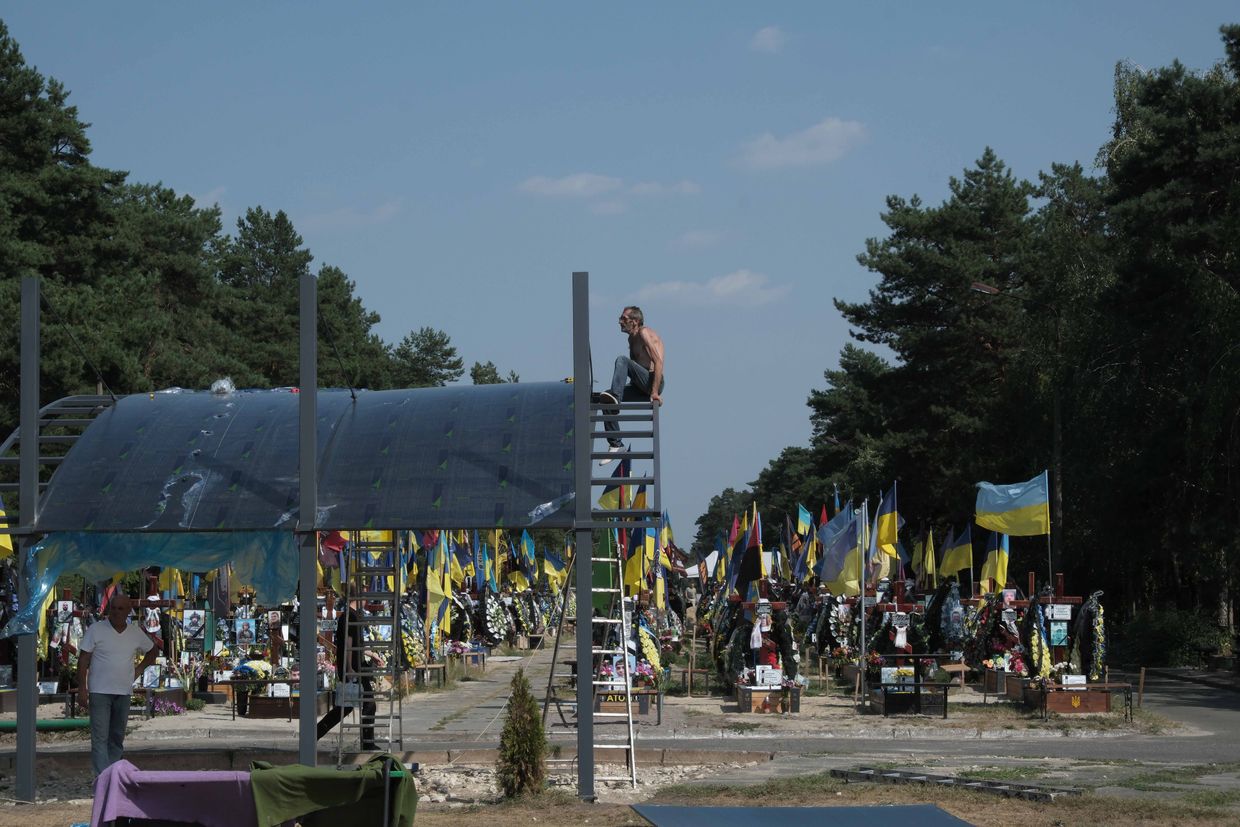 Beyond that, soldiers and loved ones alike testified to his unique leadership qualities, invaluable particularly in a grassroots volunteer unit like the UDA.
"I saw how he could organize people, raise them up and motivate them," Bratchuk said.

"There was one story where new recruits were in a very difficult situation, under fire. I don't want to say they were afraid, but anyway, he found the right words, the guys didn't retreat, and even went forward and took new positions back from the enemy."
A popular patriotic slogan in Ukraine reads "Heroes do not die!"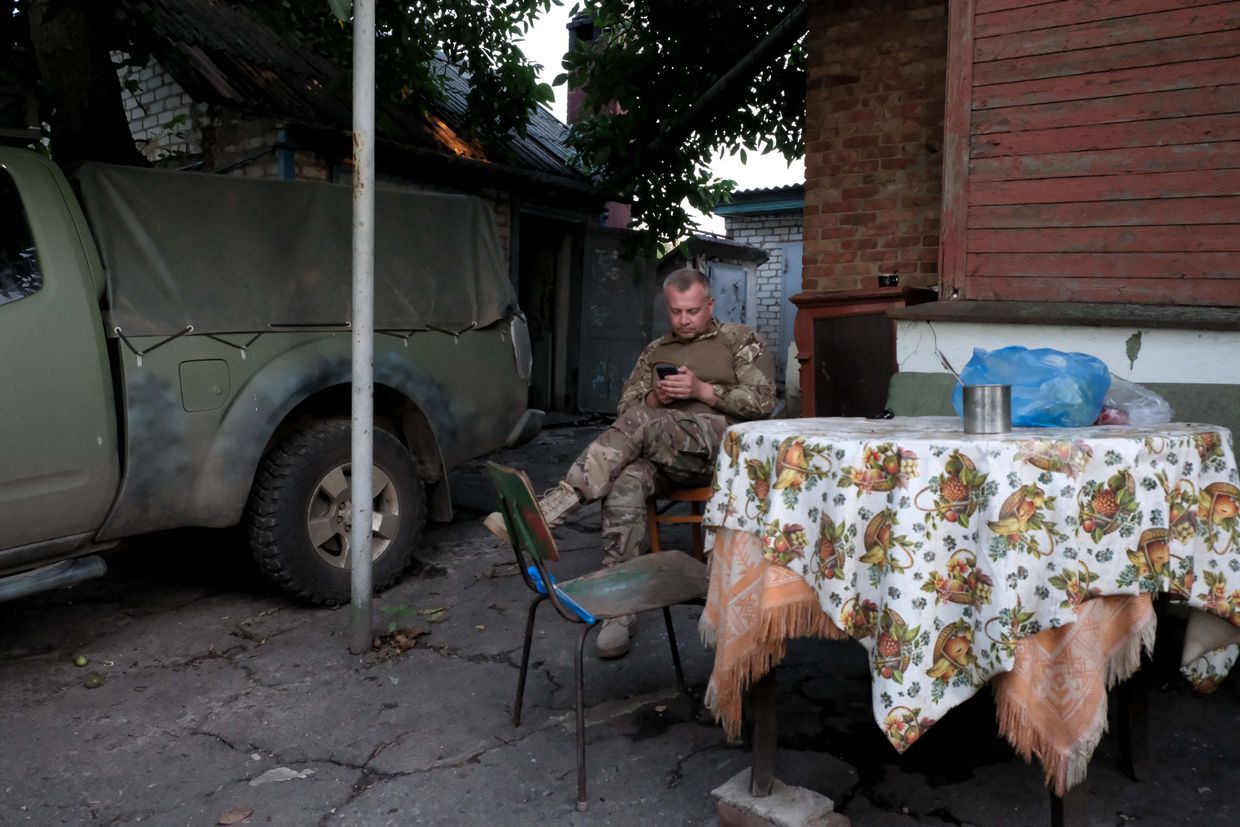 In the wake of the deaths of iconic figures in the Ukrainian military over the full-scale war, such as Dmytro "Da Vinci" Kotsubailo, Ilnytskyi, and just recently, fighter pilot Andrii "Juice" Pilshchykov, let alone the thousands of service members not well-known publicly, Ukrainians have often taken to social media with the reminder that heroes do die, and will continue to die as long as Russia continues its war against Ukraine.
Ilnytskyi is survived by his wife Oksana, and two children.
Serhii Ilnytskyi and the Ukrainian Volunteer Army featured in the Kyiv Independent's most recent field report from the front lines in Donetsk Oblast. You can read the story here: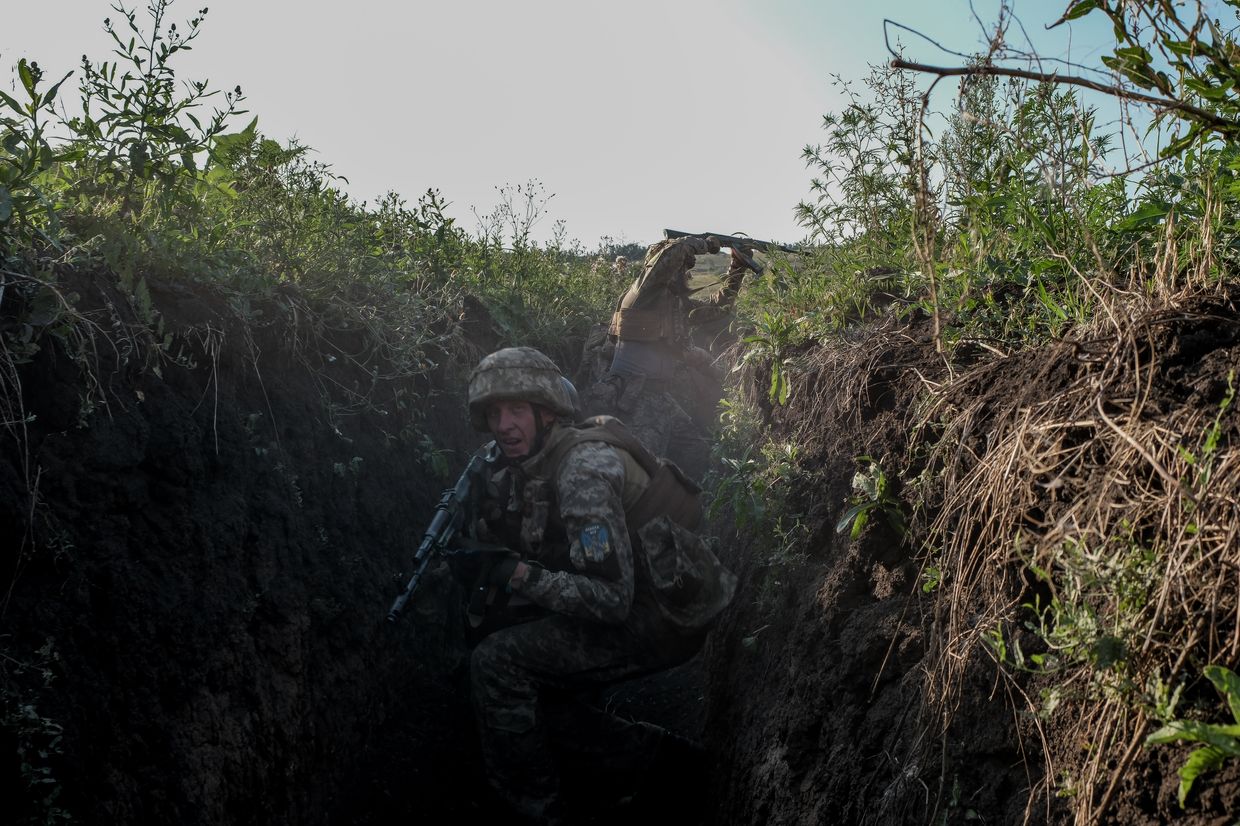 ---
Note from the author:
Hi, this is Francis Farrell, cheers for reading this article. I grew up on the other side of the world, but in Ukraine I have found a home unlike any other. Just like with so many of our readers, I understand that you don't have to be from near here to realize how important Ukraine's struggle is for freedom and human rights all over the world. The Kyiv Independent's mission is to lead the way in continuing to bring the best homegrown, English-language coverage of this war, even if the rest of the world's attention starts to fade. Please consider supporting our reporting.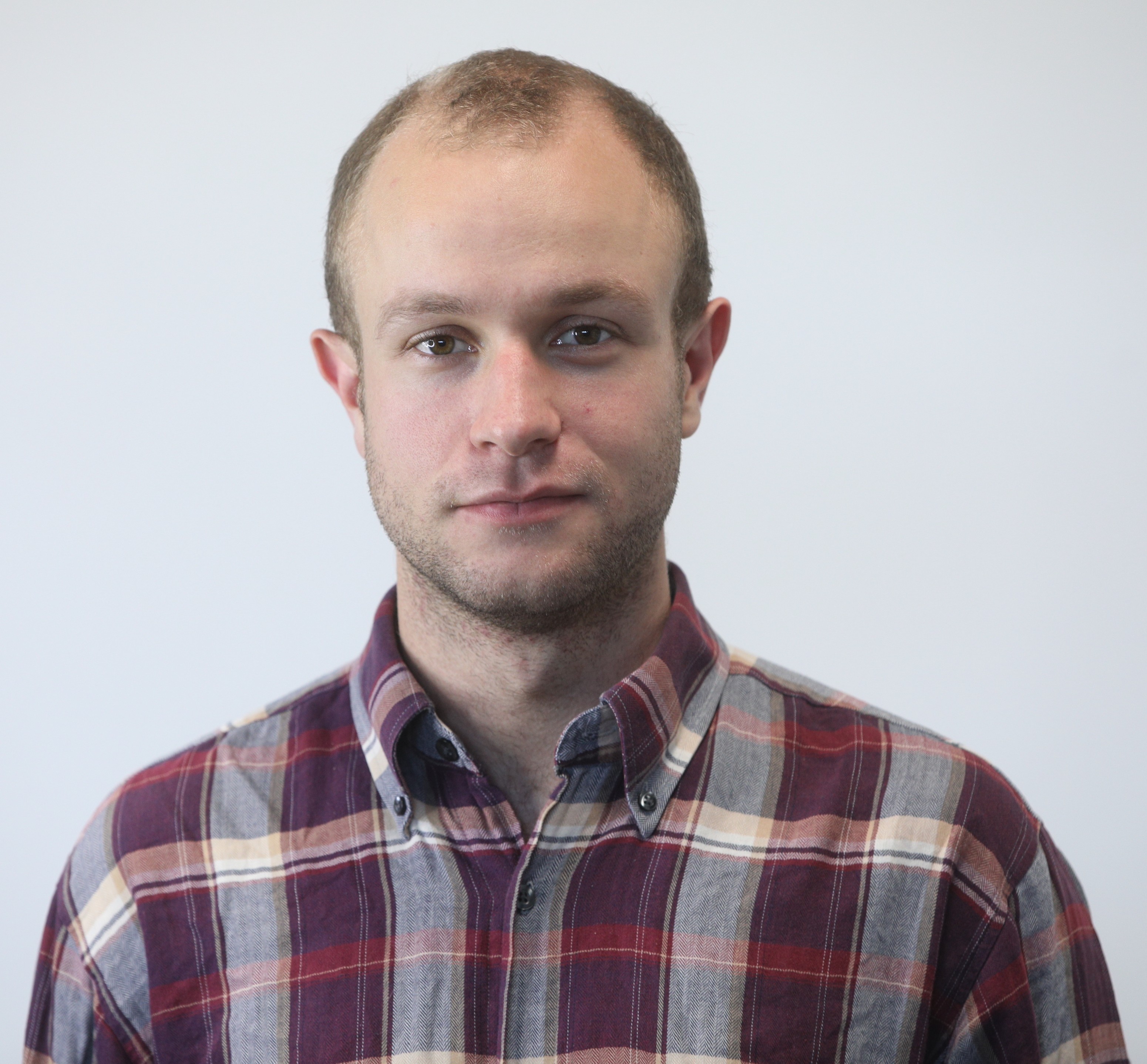 Francis Farrell
Reporter
Francis Farrell is a reporter at the Kyiv Independent. He has worked as managing editor at the online media project Lossi 36, and as a freelance journalist and documentary photographer. He has previously worked in OSCE and Council of Europe field missions in Albania and Ukraine, and is an alumnus of Leiden University in The Hague and University College London.