This audio is created with AI assistance
Editor's Note: The opinions expressed in the op-ed section are those of the authors and do not purport to reflect the views of the Kyiv Independent.
Over the past month, we have seen a sudden, and somewhat surprising, volte-face by China in terms of its approach to Russia's war on Ukraine, from appearing uninterested for much of the past year, to seemingly now going on to the front foot to position itself as a potential broker for peace.
First, we had Chinese diplomats at the Munich Security Conference in February hinting that a China peace plan was in the offing, to the then publication of a 12-point peace plan by China on the one-year anniversary of Russia's full-scale invasion of Ukraine.
Following on from this, Chinese President Xi Jinping finally scheduled a visit to Moscow to meet Russian President Vladimir Putin later this month, and officials indicated that he would then hold a call with Ukrainian President Volodymyr Zelensky – the latter would be notable as it would mark the first direct call between Xi and Zelensky since the onset of the full-scale war.
Hopes have further built that China could be a conduit for peace talks after Beijing pulled a veritable diplomatic rabbit out of the hat with the Iran-Saudi Arabia détente also announced over the past week. If the Chinese could broker what had appeared as an impossible agreement between arch-foes Iran and Saudi Arabia, optimism is building that perhaps it also has a chance of forging something similar between Ukraine and Russia.
But can we take China's efforts to broker a Ukraine-Russia peace deal seriously, and can China really be viewed as a neutral arbiter in any such negotiations, which would surely be critical in determining the potential for success therein?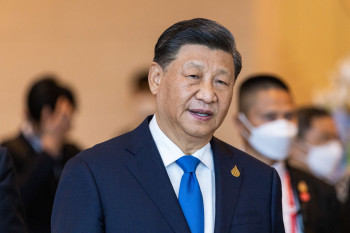 As a starting point, it is hard to see China as a neutral arbiter, given the "partnership with no limits" deal struck between Putin and Xi at the Beijing Winter Olympics just days before the full-scale invasion of Ukraine.
It also stretches the imagination, given the above agreement, that China was unaware of Putin's plans to attack Ukraine. And given that assumption, one has to question China's potential role as a neutral arbiter as, seemingly knowing ahead of time of the invasion, it did little to warn the world or stop it beforehand or, indeed, since.
Likely, Putin informed Xi of his plans to attack Ukraine, but either assured him that any such attack would be limited in scope or likely short-lived.
Also therein, Western intelligence assumed that the Russian attack would be overwhelming and would force Ukraine to concede defeat in a matter of days. Beijing may have thought that a short, sharp Russian attack on Ukraine would bring benefits of punching the U.S., Europe, and NATO on the nose, and would have very limited negative impacts on global markets and on China as a result. It is likely China saw such a limited war as giving some modest upside with more limited risks.
How wrong was it?
Things have turned out very differently. Ukraine has fought long, hard, and bravely, and it is Russia that has not only been punched in the nose but has had half of its conventional military legs cut off. Russia is now on the back foot, and at risk of suffering a huge and humiliating defeat.
Why have there not been earlier Chinese peace efforts?
Well, I think initially China wanted to wait and see how the conflict played out. Expecting a speedy Russian victory, but then surprised by a prolonged conflict, I think Beijing took time to figure out what outcome was then to its best advantage.
It perhaps thought that what it saw as a proxy war between NATO and Russia could work to its advantage by weakening both.
While Russia was its erstwhile partner, even ally, against the West, I think Xi was somehow content to see Putin cut down to size, his arrogance somewhat tamed, and made to become ever more dependent on China. He likely recognized that the China-Russian partnership "without limits" was not a partnership of equals, but that China was the dominant partner and Russia the dependent state.
A longer conflict also seemed to play out well for China as, after the initial shock to global markets from the commodity price blowout, Western sanctions crimped Russian export options. Now with the oil price cap, China has been able to leverage the benefits of sanctions by taking cut-price oil and commodities from Russia.
A prolonged war also gave China leverage with the U.S. Remember here that for Beijing the key relationship is not with Moscow, but with Washington. And by not overtly supporting Russia via munition sales and sanctions-busting efforts, Beijing perhaps sees itself as winning credit with the Biden administration, or at least leverage in negotiations in other areas of its interest.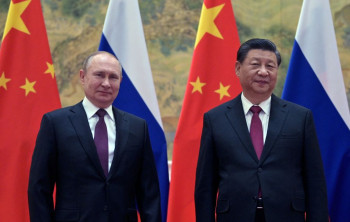 China got acclimatized to the idea of a long conflict, contained to Russia and Ukraine, with a more limited impact on global markets. But what changed?
I think China woke up to the reality that Russia is at risk of actually losing this war, and badly. It looked at Russia's dismal military performance over the past year, and its latest mobilization and seemingly faltering offensive in the Donbas, and concluded that not only can Russia not win, but with a Ukrainian counteroffensive looming, Russian forces in Ukraine could well collapse.
A Russian collapse in Ukraine could then risk actual regime change in Russia – the fall of Putin. It is also noted here a change in the narrative in the West, from one wanting to ensure Russia's defeat and withdrawal from Ukraine to one where peace in Europe can now only be assured by Putin's exit from Moscow.
China might have appreciated a weakened Putin as being somewhat advantageous, but a scenario where Putin falls, bringing the prospect of a reform administration in Moscow, however implausible still, is obviously a nightmare scenario for Beijing. I think China has concluded that it needs to bring the conflict to an end as soon as possible, saving Putin if it can at all.
Its choices therein are either to re-arm Russia to try to deliver victory or try and push for peace.
Arming Russia brings the risk of further polarizing the world and worsening relations with the West, and Europe in particular, risking sanctions on the Chinese economy and losing the Global South by the way. Even then, more arms might not bring speedy victory for Russia given the incompetence shown by Russian commanders in the conduct of war thus far. So, it seems like China has opted to try to push peace efforts. China will likely be pushing Putin to cut a deal – it has some leverage therein.
But what leverage does China really have over Ukraine?
Not much, given it is not a significant trade partner and has been hands-off in terms of relations with Ukraine for much of the period since independence. Momentum is still on Ukraine's side, at least in terms of the military conflict, with more arms on the way.
I guess Beijing can argue with Ukraine that, unless it sits down at peace talks, China will arm Russia. But, as noted above, this looks to be a risky strategy for Beijing.
In the end, Ukraine will look at the 12-point peace plan and take what it wants – demanding acceptance of its right to sovereignty and securing the return of all its lands, no NATO perhaps in exchange for hard security guarantees from the West, and then some promise of reparations and/or China rebuild assistance.
Ukraine would be negotiating here from a position of strength. I'm not sure if China sees it that way though, or really understands Ukraine given its not spent much time at all engaging with Kyiv over the past three decades.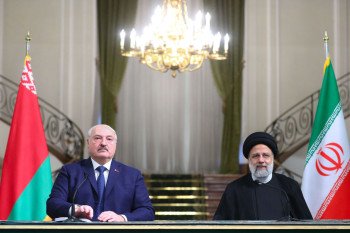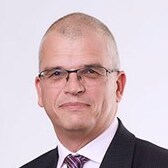 Timothy Ash
Timothy Ash is a Senior emerging market (EM) sovereign strategist at BlueBay Asset Management. He is also an Associate Fellow at the Chatham House's Russia and Eurasia Programme. Ash specializes in emerging European economics, as related to fixed income investments.