This audio is created with AI assistance
Successful economic planning for any nation contains this crucial question: How can we replace imports, which funnel vital capital out of Ukraine, with local production and exports, which bring foreign capital and new employment opportunities to our national economy?
With respect to the import and export of energy, this question holds additional implications for everything from geopolitics to sustainability. For Ukraine, these implications are now critical, especially amid the ongoing 2023 Ukraine Recovery Conference in London.
The risks associated with Ukraine's continued dependence on imported fossil fuels extend into national security and defense concerns, as Russia was a key supplier of fossil fuels prior to the full-scale invasion.
In 2021, Ukraine paid $2.5 billion for imported coal, mainly from Russia and Kazakhstan – 62.1% and 10.2%, respectively. Over 50% of Ukraine's oil products came directly, or indirectly via Belarusian refineries, from Russia. The same year, Ukraine imported 2.6 billion m3 of natural gas, mostly via virtual reverse from EU countries, to which Russian gas transit flows go.
Russia's current weaponization of energy allows it to use oil and gas money to create private military companies, mercenaries, and special volunteer battalions, like Gazprom-funded units Fakel, Potok, and Plamya, to fight in Ukraine.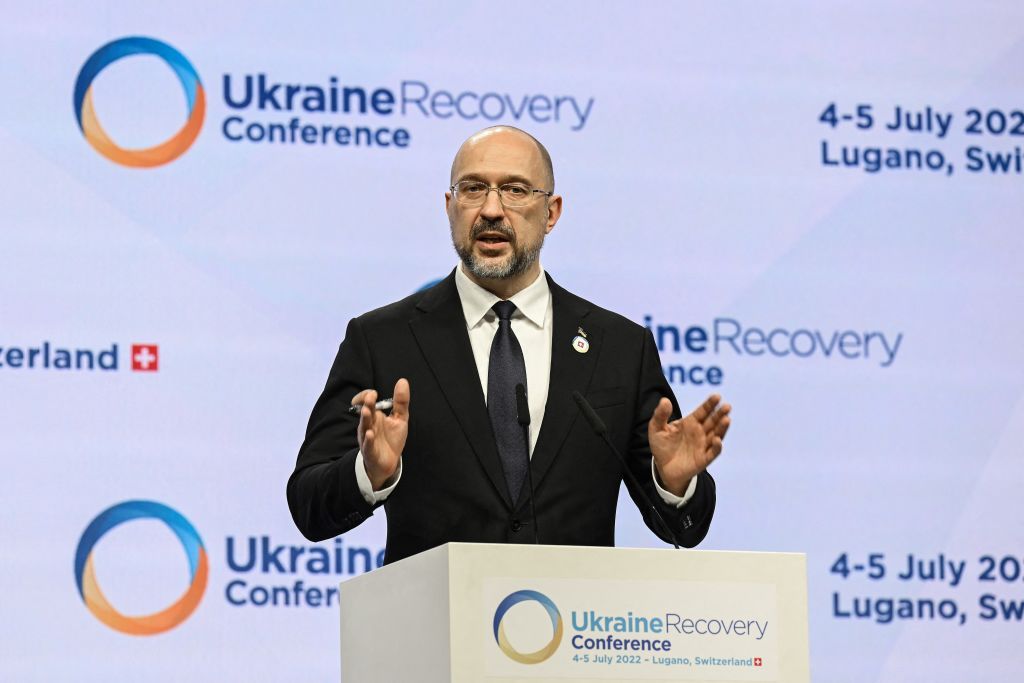 Moreover, Russia has been weaponizing energy supplies and using them as leverage for grand political corruption and manipulation for decades. Addiction to fossil fuels not only paid for the build-up of Russia's war machine, but it is also a key driver of climate change and environmental degradation, which endangers future generations.
In Ukraine today, when examining energy-related issues, energy security is of the utmost importance. Therefore, oil and fossil fuel imports must be replaced with local Ukrainian clean energy sources. Ukraine must become a global showcase of a rapid clean energy transition.
Since centralized energy infrastructure, like nuclear power plants, oil refineries, gas storage tanks, and pipelines, will likely continue to be Russian targets in the foreseeable future, Ukraine needs decentralized, locally produced energy. This is especially the case since energy sources like wind and solar are free, and will continue to be so.
"Plans for energy decarbonization and green transformation remain relevant," Prime Minister Denys Shmyhal said at the start of the year. "The war has made these challenges even more urgent. We will actively use the potential of renewable energy: solar, wind, hydropower generation, hydrogen technologies."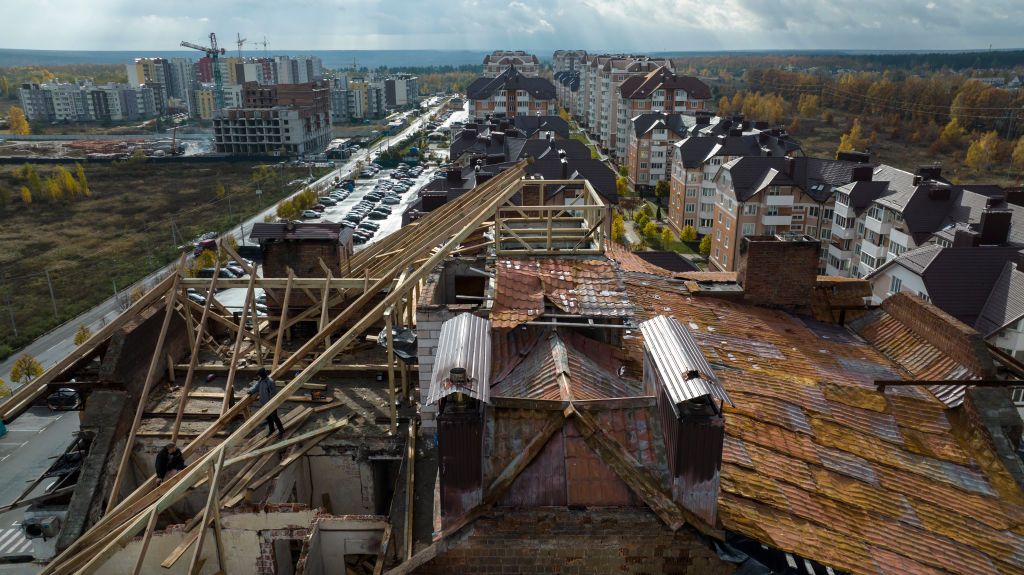 Today and in the coming years, Ukraine needs to build out its clean energy infrastructure, as well as create high-paying jobs for its people. After Ukraine wins the war, this will be especially important, as it will need to find jobs for its soldiers returning from war. Plans to join the European Union will further allow Ukraine to take advantage of the massive program to train clean energy workers as part of the new EU Skills Agenda.
Labor organizations are also backing the rapid growth of jobs in the clean energy sector, highlighting the International Labour Organization's Green Jobs Initiative. Multiple programs have helped to drive growth in the clean energy sector to nearly 13 million jobs in 2022, as shown by an annual study by the International Renewable Energy Agency (IRENA). Trends show these jobs are growing more rapidly than in almost any other sector.
A Ukrainian clean energy revolution is the clear solution for energy security, new employment opportunities, and sustainable economic recovery. Still, massively deceptive PR and lobbying efforts by fossil fuel companies continue to attempt to coerce politicians and push for continued reliance on prohibitively expensive oil and gas.
According to a figure by the Ukrainian government, Ukraine can continue to set aside $8-9 billion in public funds annually to subsidize imported gas. Kyiv should have instead been investing in the economically advantageous expansion of locally produced solar and wind energy.
For a successful export market, political leaders and business planners must develop long-term, affordable domestic clean energy supplies, or they and their products will be uncompetitive in global markets and fail. Ukraine needs to immediately develop plans for building out its infrastructure based on renewables, the cheapest form of energy.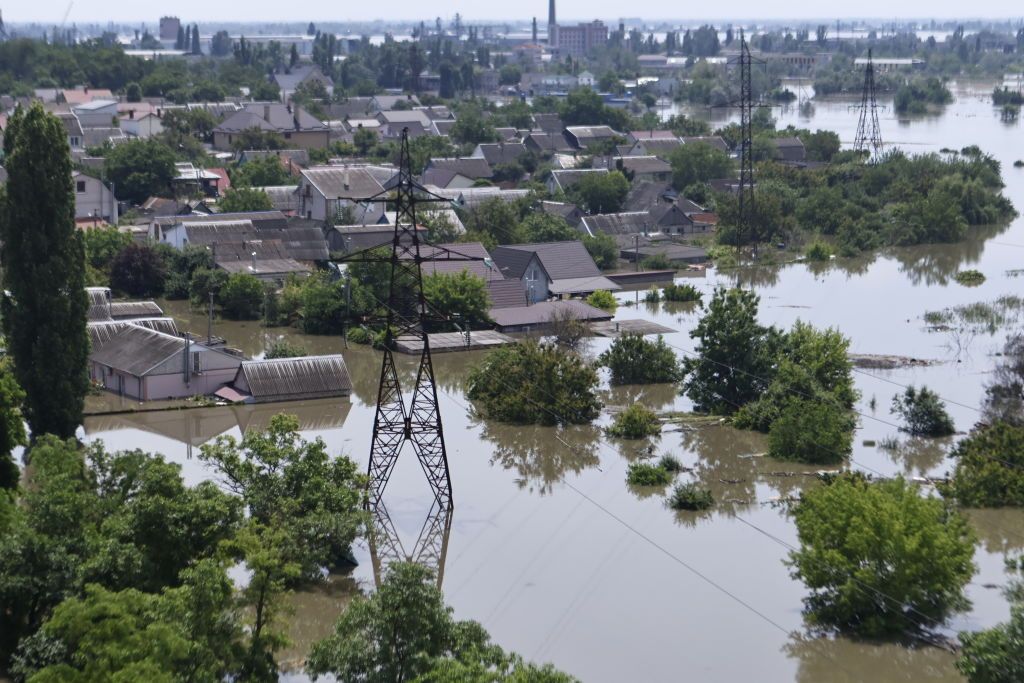 Ukraine's reconstruction can be an essential part of the European Green Deal. The 1.8 trillion euro (nearly $1.97 trillion) EU investment from the NextGenerationEU recovery plan and the EU's seven-year budget can be key financial sources for this effort. The EU recently announced it would provide Ukraine with 50 billion euros ($54.58 billion) in aid for 2024-2027.
These are the EU's biggest economic stimulus packages ever, and Ukraine must begin work to access it, as well as many other funds to support a clean energy transition. The recent progress of our civil initiative, Re-Energy Communications Network, is already showing promise to move this work forward.
Recent research shows that prioritizing decarbonization while rebuilding the Ukrainian economy will only require a small amount of additional investment as compared to continued reliance on vulnerable fossil fuel infrastructure which, apart from energy security concerns, will cost billions via pollution and health problems and contribute to climate disruption. This global disruption was given an expected cost recently by the Wall Street Journal at $178 trillion by 2070.
Thanks to the international community's dedication to supporting Ukraine's economic recovery, as well as the hard work of the Ukrainian government, Ukraine is already in a fantastic position to bring forward massive foreign support to rebuild its energy infrastructure with modern, clean technologies.
The Ukraine Recovery Conference in London, as well as our event on its eve, discussed how to boost Ukraine's clean energy reconstruction in the next few years. We also released research that unveils Ukraine's renewable energy potential and its crucial role in post-war reconstruction, as well as localization of renewable energy equipment production within Ukraine.
Editor's Note: The opinions expressed in the op-ed section are those of the authors and do not purport to reflect the views of the Kyiv Independent.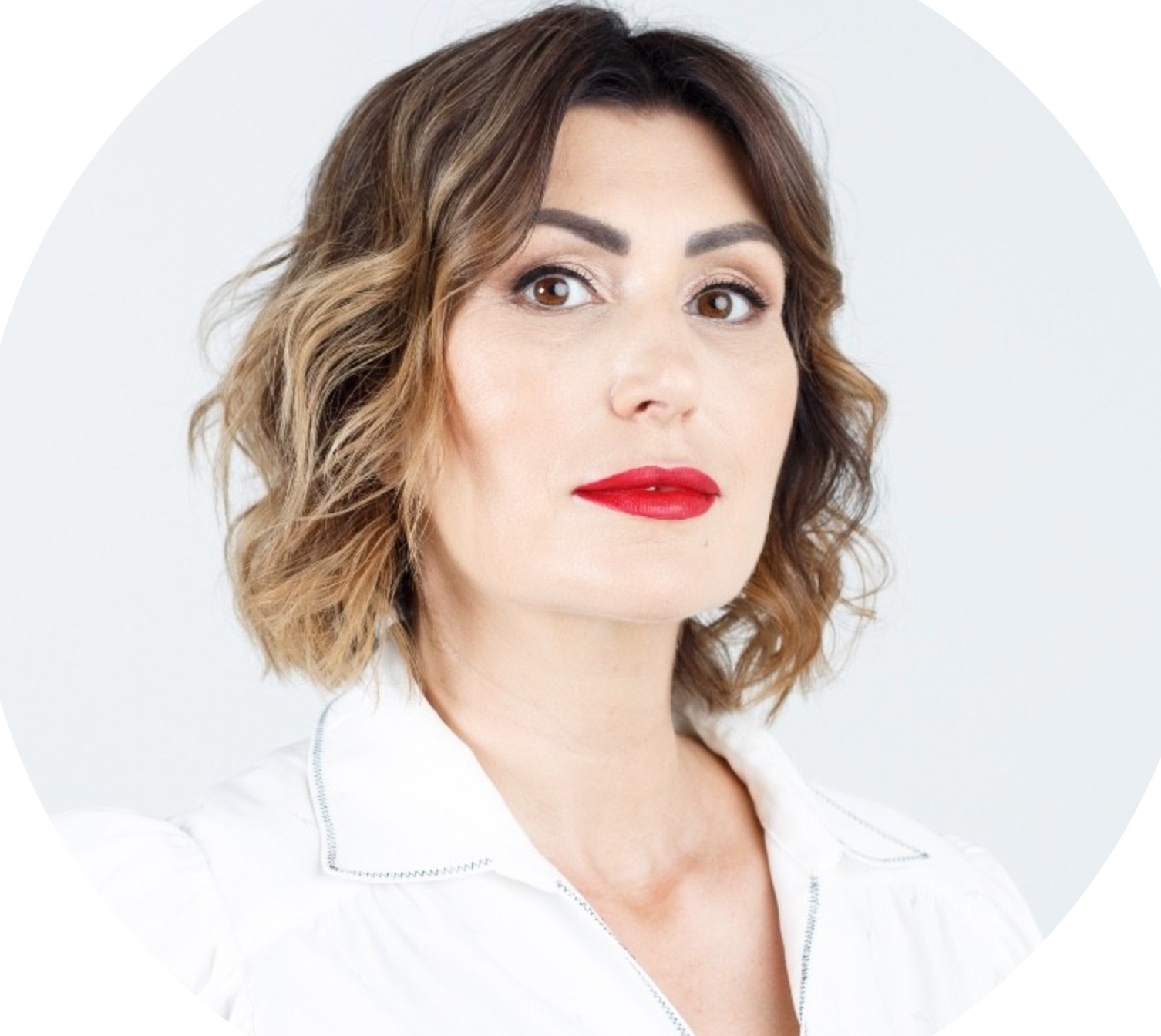 Svitlana Romanko
Svitlana Romanko is the Founder and Director of Razom We Stand, a Ukrainian grassroots movement calling for a total and permanent embargo on Russian fossil fuels and an immediate end to all investment into Russian oil and gas companies. An environmental lawyer for over 20 years and high-impact climate justice campaigner for a decade, Romanko holds a Ph.D. in environmental, natural resources, land, and agrarian law and a doctorate on climate change law, climate governance, and climate policy.