This audio is created with AI assistance
Editor's note: This story is being updated as Ukrainian authorities publish new information on casualties and other consequences of the missile attacks.
Russian troops launched missile attacks against the cities of Kryvyi Rih, Zaporizhzhia, and Sumy on the morning of Sept. 8, killing one person and wounding at least 64 people.
Russia hit a police station in Dnipropetrovsk Oblast's Kryvyi Rih, damaging nearby residential buildings as well, said Interior Minister Ihor Klymenko.
One police officer has been confirmed killed, and nine more employees injured as of 1:30 p.m. local time, according to Klymenko.  
It is known that a total of 60 people were injured in the Kryvyi Rih missile strike as of 3 p.m., reported the Interior Ministry. The rescue operation is finished.
Dnipropetrovsk Oblast Governor Serhii Lysak said that the attack had damaged 14 administrative buildings, a religious facility, 17 apartment buildings, and four private households.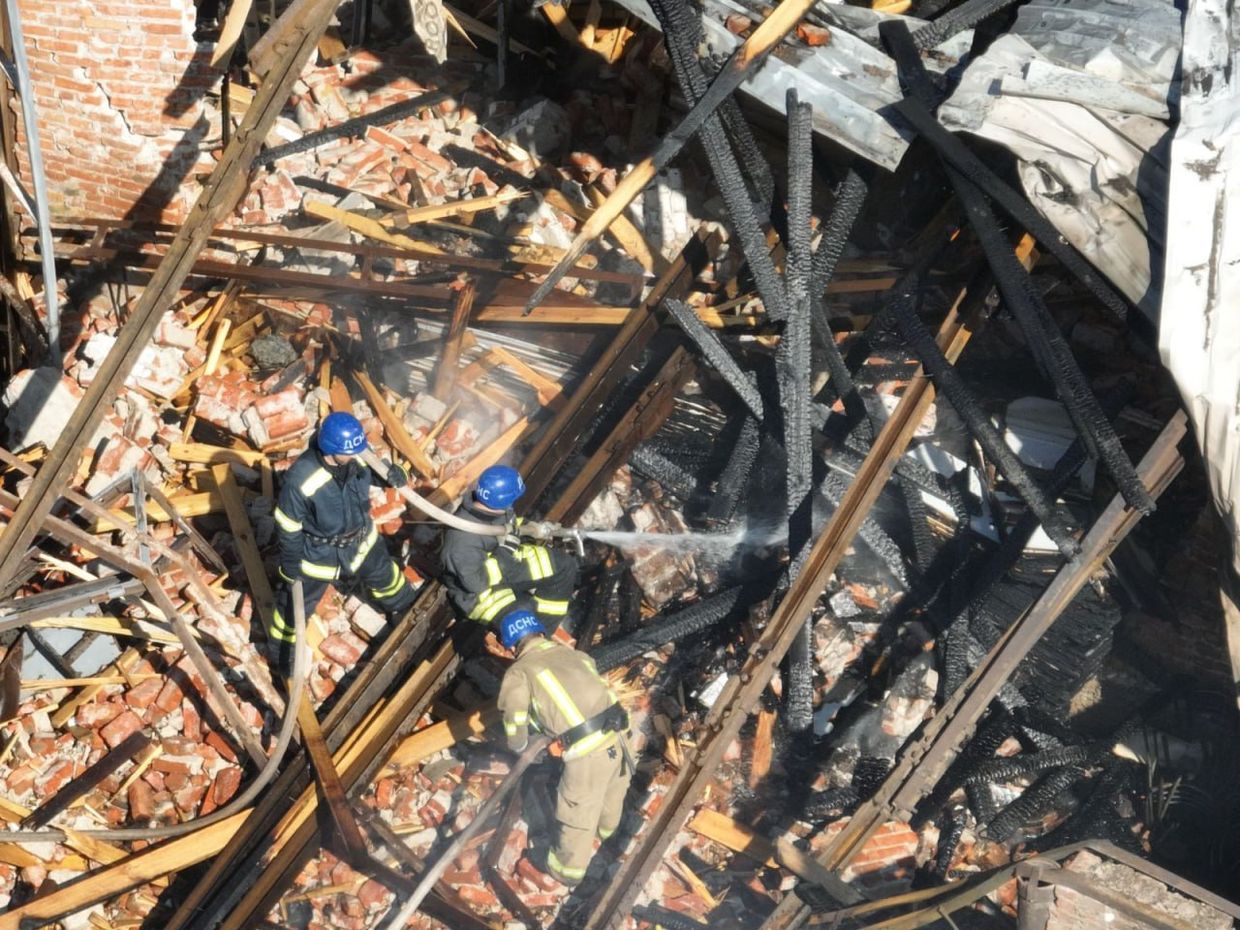 "Those who were at the epicenter of the events are provided with psychological help. More than 70 people have requested it," added Lysak.
According to Oleksandr Vilkul, the head of the city military administration, the administrative building where the police were stationed also hosted several offices.
In northeastern Sumy, a Russian missile hit a two-story apartment building, causing a large-scale fire and damaging over 20 houses and eight vehicles, the State Emergency Service's regional department reported.
There were four victims in the attack, including one person hospitalized in critical condition and three people who received medical assistance on the spot, according to the latest information shared by the city council.
Earlier, the Sumy Oblast police said that an elderly couple was rescued from the rubble.
The morning attack injured another man in Zaporizhzhia, southern Ukraine, according to preliminary information published by the city's acting mayor, Anatolii Kurtiev.
The blast wave shattered windows in 30 apartment buildings and three educational institutions, Kurtiev later said on Telegram.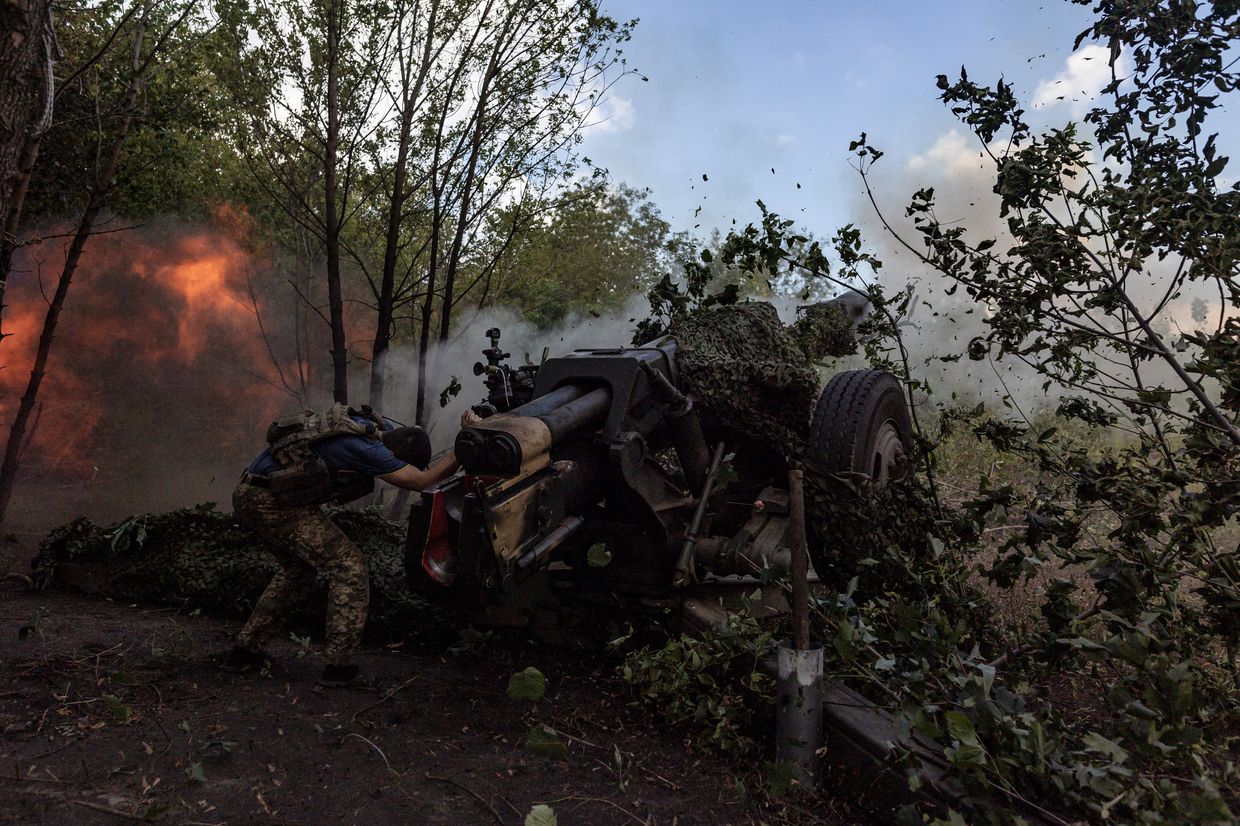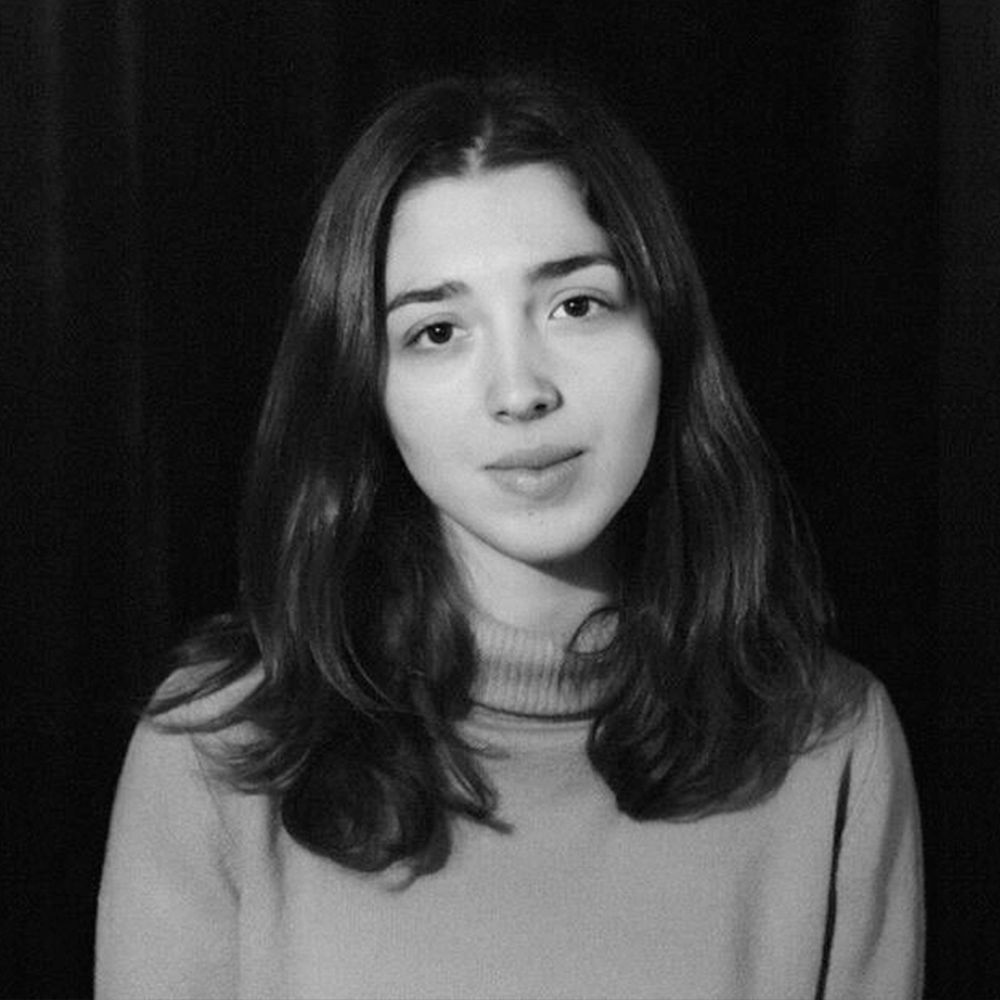 Dinara Khalilova
News Editor
Dinara Khalilova is a news editor at the Kyiv Independent. She has previously worked as a fixer and local producer for Sky News. Dinara holds a BA in journalism from Taras Shevchenko National University of Kyiv and a Master's degree in media and communication from Bournemouth University in the UK.