This audio is created with AI assistance
For many Ukrainians young and old, perception of time, memories, and dreams are split between two worlds, that before Feb. 24, 2022, and that which came after.
Even in cities far from the front lines, wartime Ukraine is a world of sirens, blackouts, curfews, donation drives, and an enduring wish for a military victory over Russia.
Now, it can be difficult to remember the world before, when Ukraine and Ukrainians had the same aspirations as any other peaceful nation: to grow, develop, and prosper; to live a life where extra income goes towards a holiday or festival rather than a drone or thermal imager for friends fighting in Donbas.
When 2022 first arrived, the specter of a full-scale Russian invasion loomed over Ukraine for some, but for the many more who dismissed the threat, the new year brought big plans, as it did for the country as a whole.
After Feb. 24, old plans no longer matched the new reality. At a time when Ukraine looked to build, 2022 brought only destruction. At the macro and micro level, things to look forward to were put on hold indefinitely, and other precious moments were lost forever.
Breadbasket bounty
In a time when supply chain woes around the world, climate change, and post-pandemic recovery were already driving up prices around the world, Ukraine played a commanding role as one of the world's largest exporters of food.
With improved technology and favorable weather, 2021 delivered a record grain harvest in Ukraine, which consistently ranks among the world's top producers of wheat, barley, corn, sunflower seed among others.
According to many signs, 2022 looked to have every chance of beating the record again.
Tetiana Adamenko, head of the agrometeorology department of the Ukrainian Hydrometeorology Center said in October 2021 that "the outlook for 2022 is ideal."
"This year there was no soil drought, and for the first time since twenty years ago we received 495mm of precipitation, 120% of the yearly average."
Western grants and loans have allowed smallholding farmers to raise the quality and productivity of their enterprises, meeting European standards.
One recipient of such support was Liubov Hodarina, 51, a dairy farmer in the village of Lotskyne in the southern Mykolaiv Oblast, a region dominated by agriculture.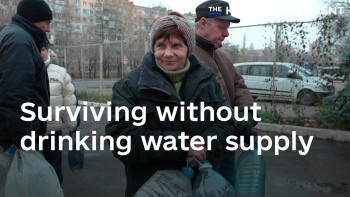 Before the full-scale invasion, Hodarina and her husband's farm was growing and prospering, with a USAID-funded project improving the storage and quality control of their milk due to begin in 2022.
In early March, Lotskyne was occupied for 10 days. Russian soldiers came and left the village without heavy fighting, Hodarina told the Kyiv Independent on a reporting trip in November.
In that short time, Hodarina's neighbor was tortured to death by Russian forces, while she only barely managed to protect her sons by lying to the soldiers that their father was working abroad, and not in the army.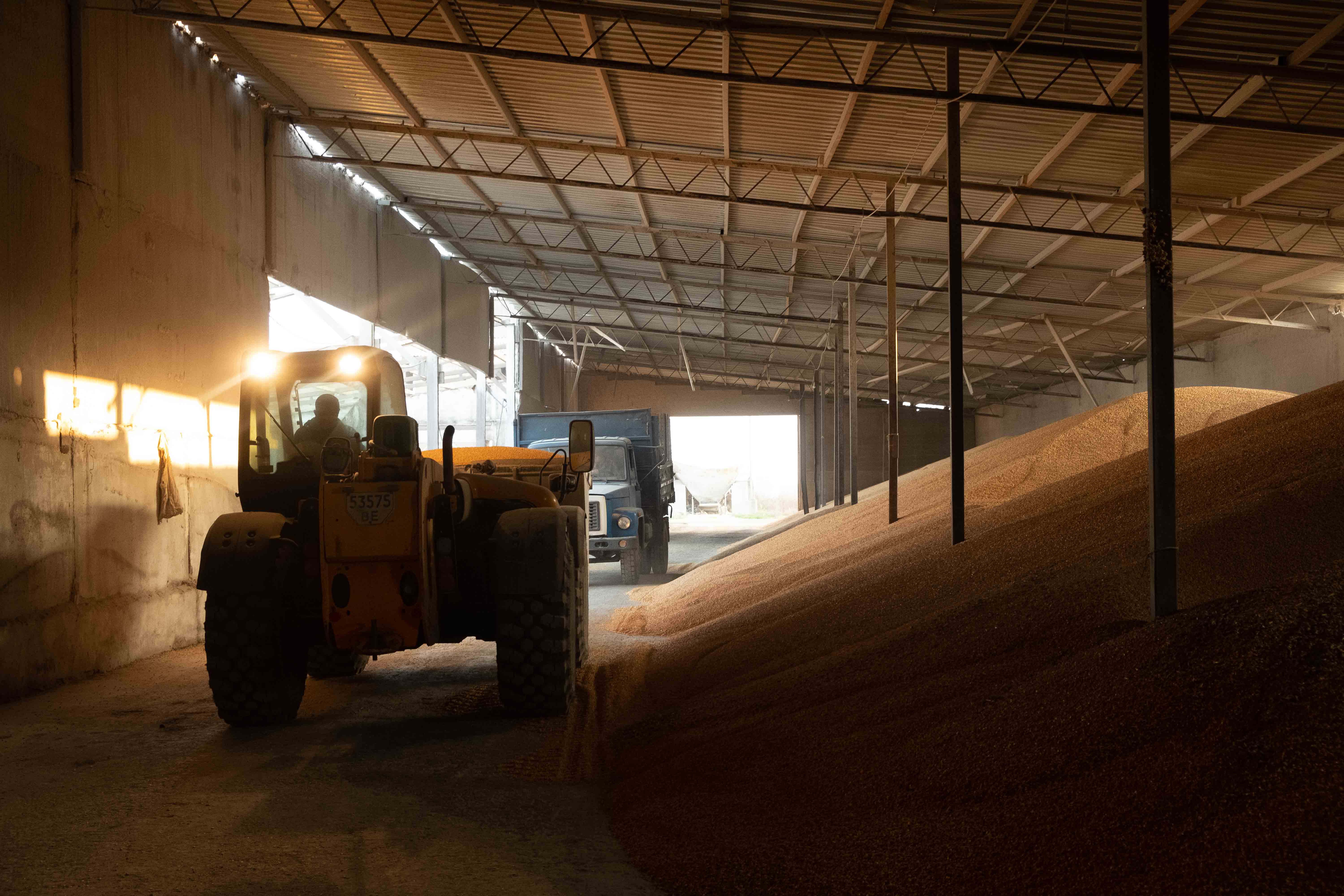 When Russian forces withdrew and artillery skirmishes began over the summer, the extent of the damage to her village's once-promising agriculture sector began to multiply.
In July, a large grain processing plant was hit twice by Russian rockets in the village, ruining most of what had been harvested by then. In a neighboring settlement that same summer, a young farmer was killed when his tractor hit a piece of unexploded ordnance in a wheat field.
On Hodarina's own farm, dreams of growth and development gave way to a struggle for survival.
"The biggest problem is that our cows are going hungry. When my husband wasn't fighting, he would be able to drive the tractor and prepare enough feed for our cows," she said.
"Now, he is fighting, he isn't around, and I am scared to send my son out onto the fields."


Even in areas which were safer from the effects of Russia's war, Ukrainian farmers had great difficulty exporting their produce, as Russia blockaded the port of Odesa, upon which Ukraine relied heavily for grain exports to Africa, Asia, and the Middle East.
Only in August 2022, after a deal was signed brokered by the United Nations and Turkey, was grain able to start moving again, though Russia has repeatedly threatened to exit the agreement.
According to data provided by Ukraine's agriculture ministry, Ukraine only exported 23.6 million tonnes of grain in the 2022-2023 season as of early January, down almost 30% from the 33.5 million recorded in the same time period last season.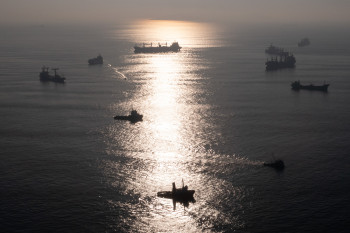 All on hold
At 22 years of age, Kyiv resident Hlib Fishchenko had an impressive résumé before the full-scale war, combining postgraduate education with teaching, volunteering, and even starting a small business.
Having graduated with a master's in international relations from Kyiv National University of Trade and Economics, Fishchenko had hoped that 2022 would see him kickstart a PhD, enabling him to teach and travel more.
"These were my plans, to slowly follow this career path," he said, "but we understood that everything changed when we were sitting in those shelters on (Feb.) 24."
It didn't take long after the first missile strikes for Fishchenko to put his life on hold and find a way to help the war effort. Together with friends and colleagues from university, Fishchenko founded Vilni (Ukrainian for 'free') Volunteers, a group which coordinates directly with the state to fulfill requests for aid both for Ukrainian military and civilians.
Even though their European, democratic values stay the same, war has shifted the vision of many of Fishchenko's peers at Vilni.
"This war has hardened a lot of us – it is hard to be soft when there is war all around you," he said. "My colleague Vasylysa (20), had dreamed of becoming a member of parliament but now she is sure she wants to work in the security services."
As in the case of many Ukrainians, the war has dominated Fishchenko's mental agenda, consuming and pushing away all else.
"People ask what I will do first after the war ends, and I think I will cry," he said.
"I haven't had time to rest, I haven't had time for emotion. You can distract yourself, but you can't escape."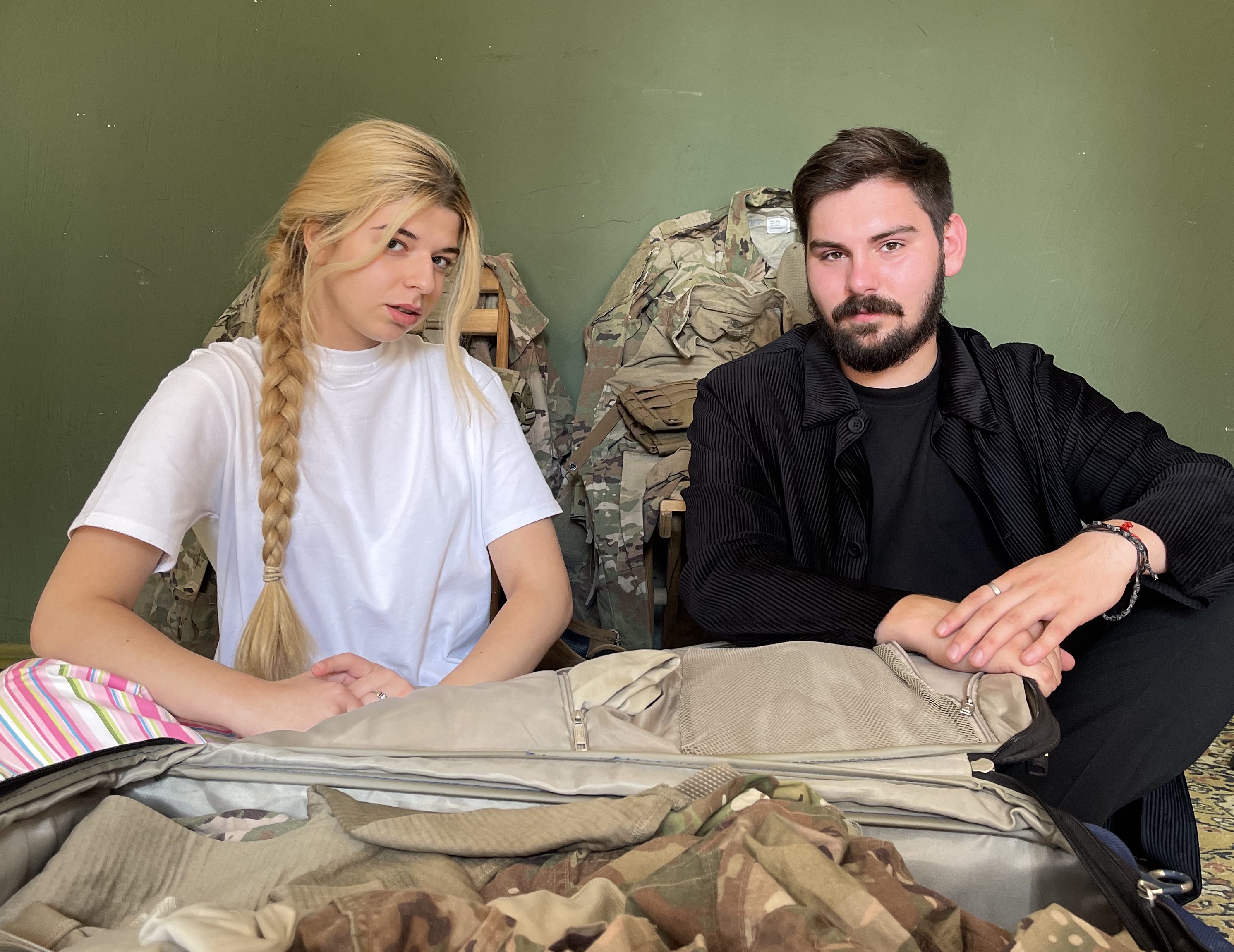 For Fishchenko, Ukraine's pre-war trajectory was a positive one, and something worth fighting for even without an outside threat.
"Looking at the last year, Ukraine had a very healthy democracy, a freely elected government moving forward to Europe, and a strong opposition," he said. "Everyone could see a future for themselves in the Ukraine of their own vision and vote for it at elections."
"This was how we were going to find a way out of the frozen conflict in the Donbas as well. We could have solved the conflict once incomes and living standards in Ukraine began to really surpass those in Russia."
As a specialist, Fishchenko is convinced that the end is in sight, and that the democratic strengths of pre-war Ukraine will flourish once again.
"For Ukraine and Ukrainians, the worst times are now," he said, "but for Russia, they are coming after the victory of Ukraine."
"The most important thing is not to step back and relax, there will be so much rebuilding work to do when the shooting stops."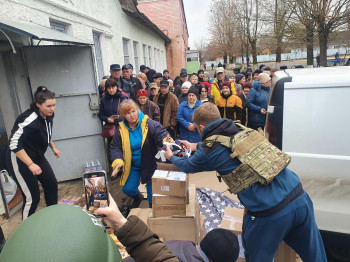 Urban bloom
As Ukraine pushed forward along its European path, the vibrant capital of Kyiv was developing as fast as anywhere else. While Soviet urban planning elements still dominated, more and more modern urban projects were bringing Kyiv's visual language in line with the country's aspirations.
The slick artist renders of the uncompleted projects visualize an alternate reality where Russia did not invade, an image of progress now so distant from the priorities of a country fighting for its very existence.
In almost every project, symbolism of the paradoxes of pre- and post-war life can be found.
After 10 years of tourism, the Chornobyl Exclusion Zone, the site of a catastrophic nuclear incident that occurred in 1986, was opening more and more up to the world, so much so that a new hydrofoil route up the river from Kyiv was set to open in 2022. Now, with the zone saturated with landmines after a month of Russian occupation, the return of visitors to Chornobyl is a distant prospect.
Kyiv itself was only just starting to sport modern, new urban space projects, the most famous of which was the controversial but eye-catching pedestrian bridge linking two hills near Independence Square, completed in 2019.
On Oct. 10, when Ukraine was rocked by the first of many mass attacks against Ukraine's infrastructure, a Russian cruise missile hit squarely at the foot of the bridge. The glass shattered in places, but the structure was unharmed, built as it was from steel from the Azovstal factory in Mariupol, which was held for over a month against fierce Russian attacks in spring.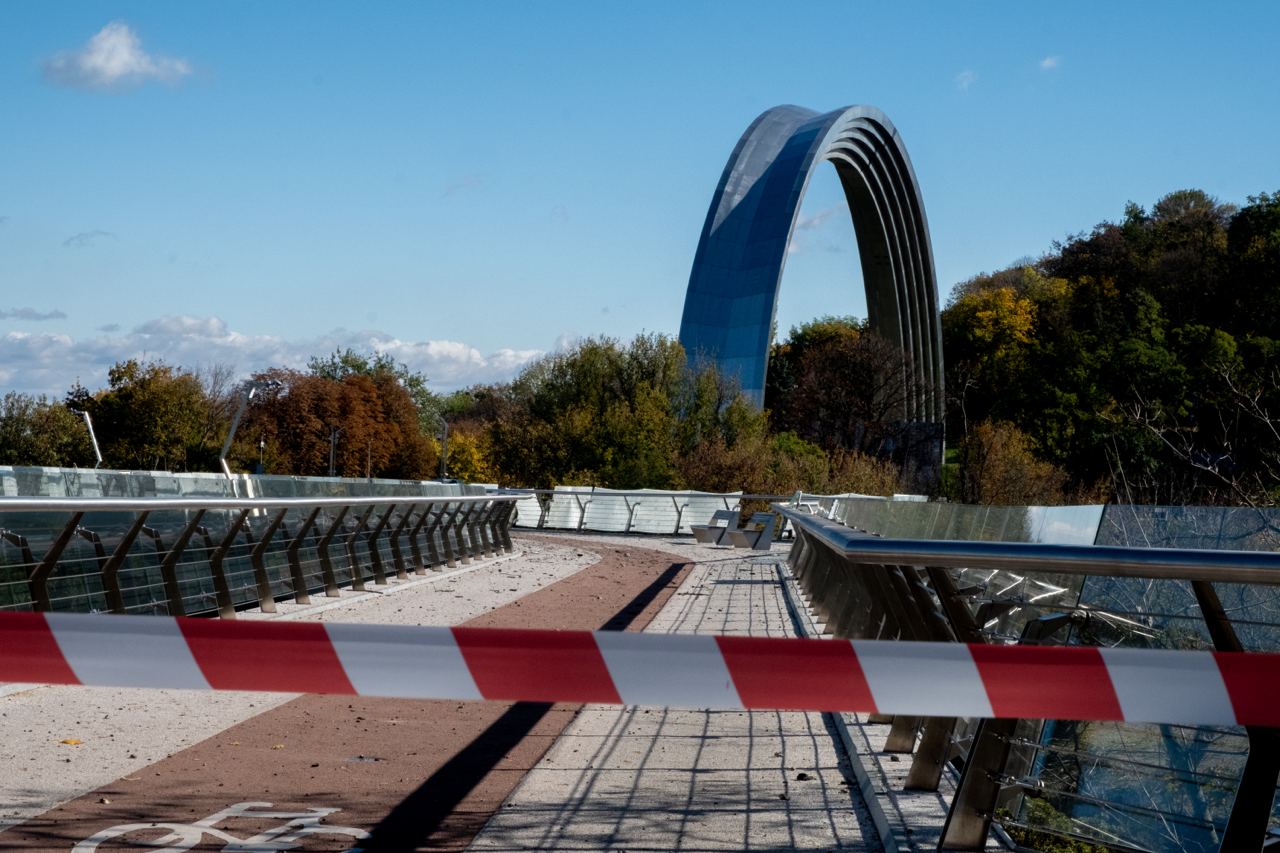 Other bridges were more significant. After almost 30 years of construction, the immense Podilskyi Bridge over the Dnipro River was finally set to open as part of a huge leap in transport connectivity for the north of the city.
Come Russia's war, and dozens of bridges all over Ukraine were blown up to prevent the advance of incoming military formations, most notably the Antonivskyi Bridge in Kherson, the ruins of which now span the gap between the liberated city and the Russian-occupied eastern bank of the Dnipro River.
There is no time to finish new bridges when so many essential crossings now need to be rebuilt after liberation across the country. The Podilskyi Bridge will have to wait a little longer.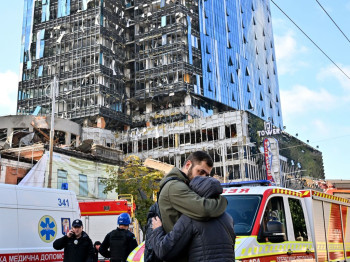 A goodbye denied
The greatest tragedy of any war is the loss of innocent life. According to the United Nations figures, 7,155 civilians were confirmed killed in Russia's war as of February 2023; 438 of them children. These figures do not account for unverified deaths in the surrounded and destroyed city of Mariupol in Donetsk Oblast, where tens of thousands more are estimated to have died, and other Russian-occupied territories.
But Russia's invasion didn't just cause human loss, it changed everything about how loss itself was experienced, even when not a direct result of the war.
For Mariia Nikolaienko, a 24-year-old media producer from Kyiv, the war denied her the chance to say goodbye to her mother, who suffered from late stage brain cancer.
"In terms of my plans, one plan I had for 2022 was to bury my own mother, to gather her friends around to say goodbye," she said.
"There wasn't much I could do to prepare for the day physically, but I was preparing mentally, emotionally."
On Feb. 21, 2022, Nikolaienko took her mother, by then in serious pain, to a hospice on the eastern bank of the Dnipro River in Kyiv.
Here, she could be given proper end-of-life care, but when the full-scale invasion began on Feb. 24, she was cut off from her daughter, who lived on the other side of now strictly closed off bridges.
"In those first days, I understood that something completely new was happening in life," Mariia said, "an outpour of new emotions for which it was impossible to prepare for."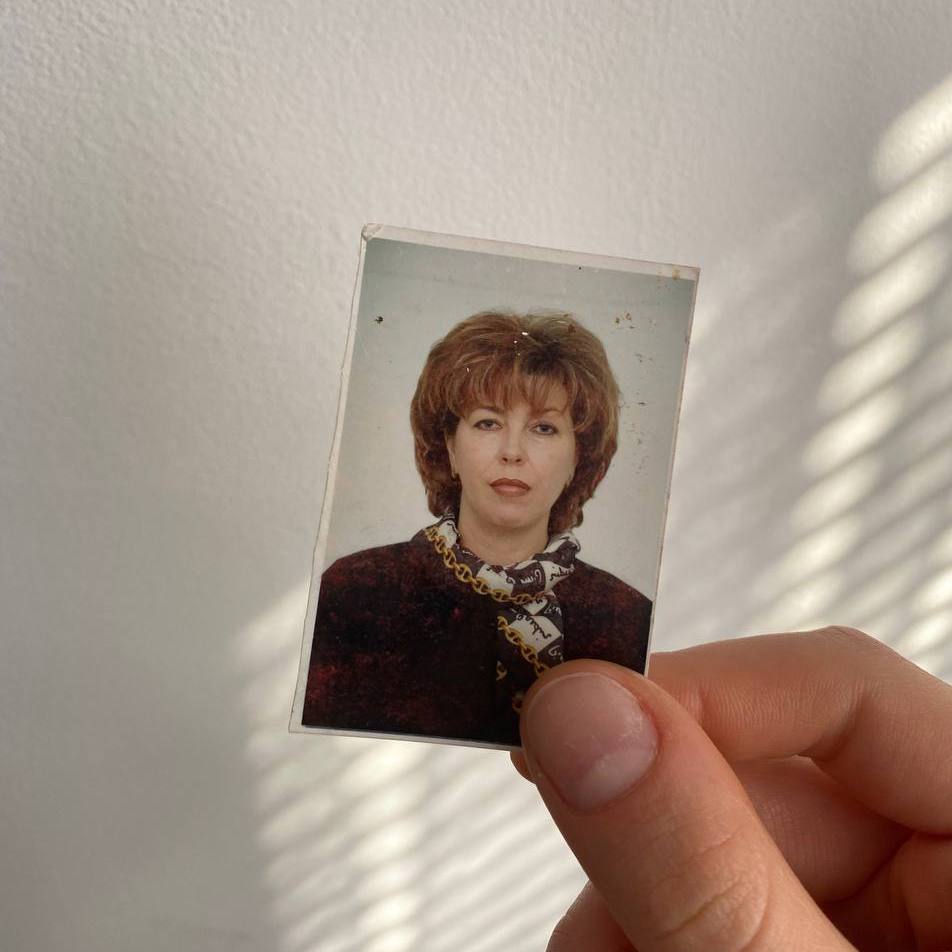 Nikolaienko's mother died alone at the hospice on Feb. 26. With much of the resources going to the war response, it was four days before her body was finally taken to the morgue, from where it was later unceremoniously cremated.
"If it wasn't for the war, I would have been there with her, I would have held her hand as she left this world," Nikolaienko said.
"If it wasn't for the war, I would have had the chance to listen to her friends' stories about her, to laugh together with them."
Overwhelmed by the upheaval of the attack on Kyiv, Nikolaienko struggled to reconcile the manic events with her long-anticipated loss.
"They (Russia) didn't just take away my chance to say goodbye to her physically, they swept away the feelings, the grief that one would normally feel for the death of a parent."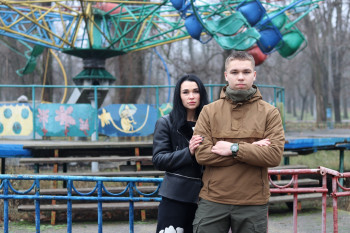 ---
Note from the author:
Hi, this is Francis Farrell, cheers for reading this article. I grew up on the other side of the world, but in Ukraine I have found a home unlike any other. Just like with so many of our readers, I understand that you don't have to be from near here to realize how important Ukraine's struggle is for freedom and human rights all over the world. The Kyiv Independent's mission is to lead the way in continuing to bring the best homegrown, English-language coverage of this war, even if the rest of the world's attention starts to fade. Please consider supporting our reporting.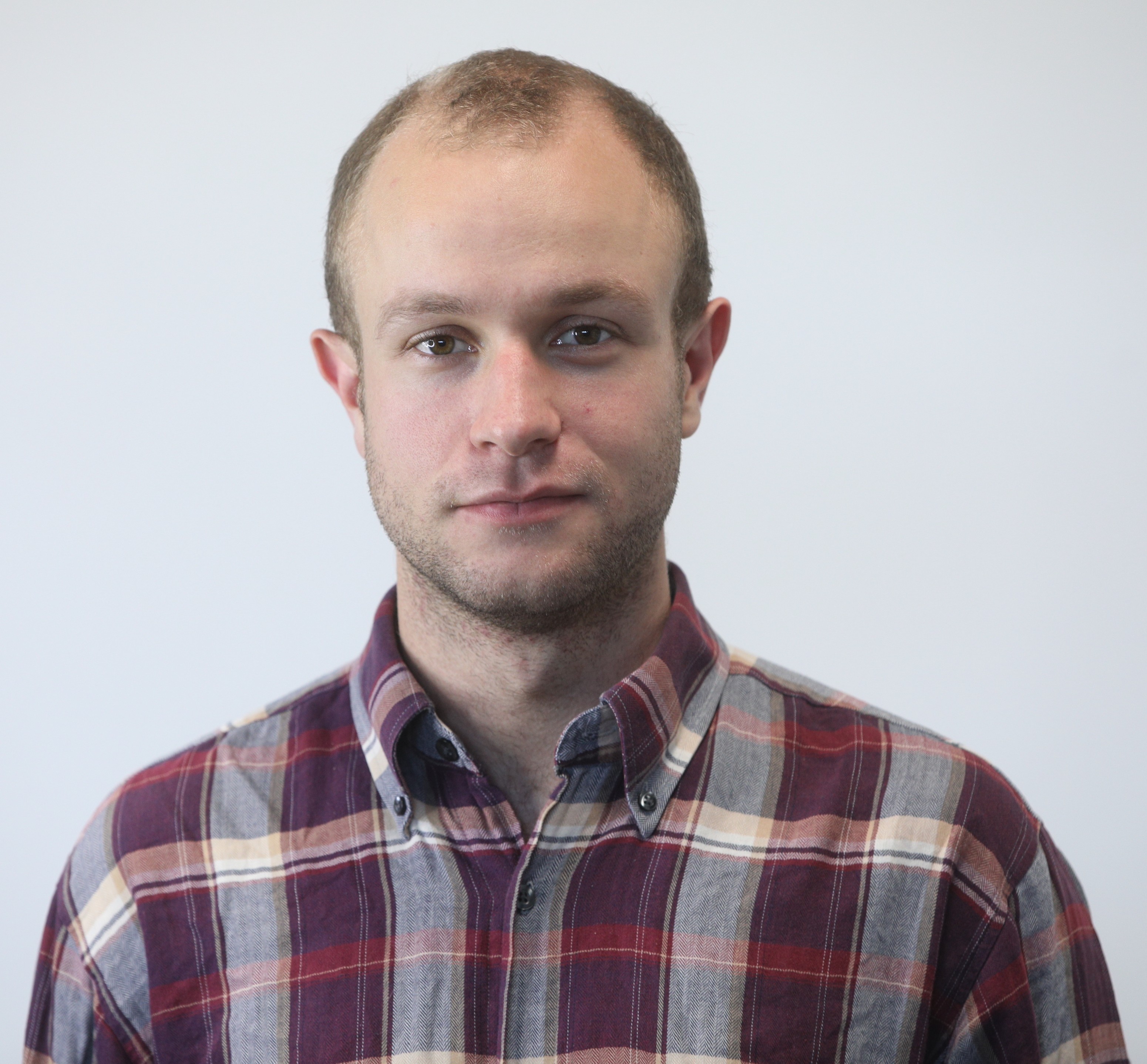 Francis Farrell
Reporter
Francis Farrell is a reporter at the Kyiv Independent. He has worked as managing editor at the online media project Lossi 36, and as a freelance journalist and documentary photographer. He has previously worked in OSCE and Council of Europe field missions in Albania and Ukraine, and is an alumnus of Leiden University in The Hague and University College London.