This audio is created with AI assistance
It's no secret that women face more barriers than men when starting up a business. Research has shown, for example, that it is more difficult for women than for men to obtain a loan or attract external financial resources, meaning women are often more reliant on self-financing.
The Franco-Ukrainian Chamber of Commerce and Industry celebrates female entrepreneurs in Ukraine through its annual "Created by Women" award. This year, three women won grants ranging from 25,000 to 150,000 hryvnias (around $700 to $4,000) to expand their businesses.
I want to share with you their stories, which grew from great ideas, passed through the trials of war, and continued to fruition.
In my opinion, these women have four things in common: they dream boldly, discover their niche in the market, push through in spite of difficult circumstances, and, of course, love their businesses and their country.
A recovering business after Russian occupation
First place was awarded to Daria Korniychuk, the owner of Aroma Fields, the first Ukrainian company to produce therapeutic essential oils with a full production cycle from growing the aromatic herbs to producing natural care products.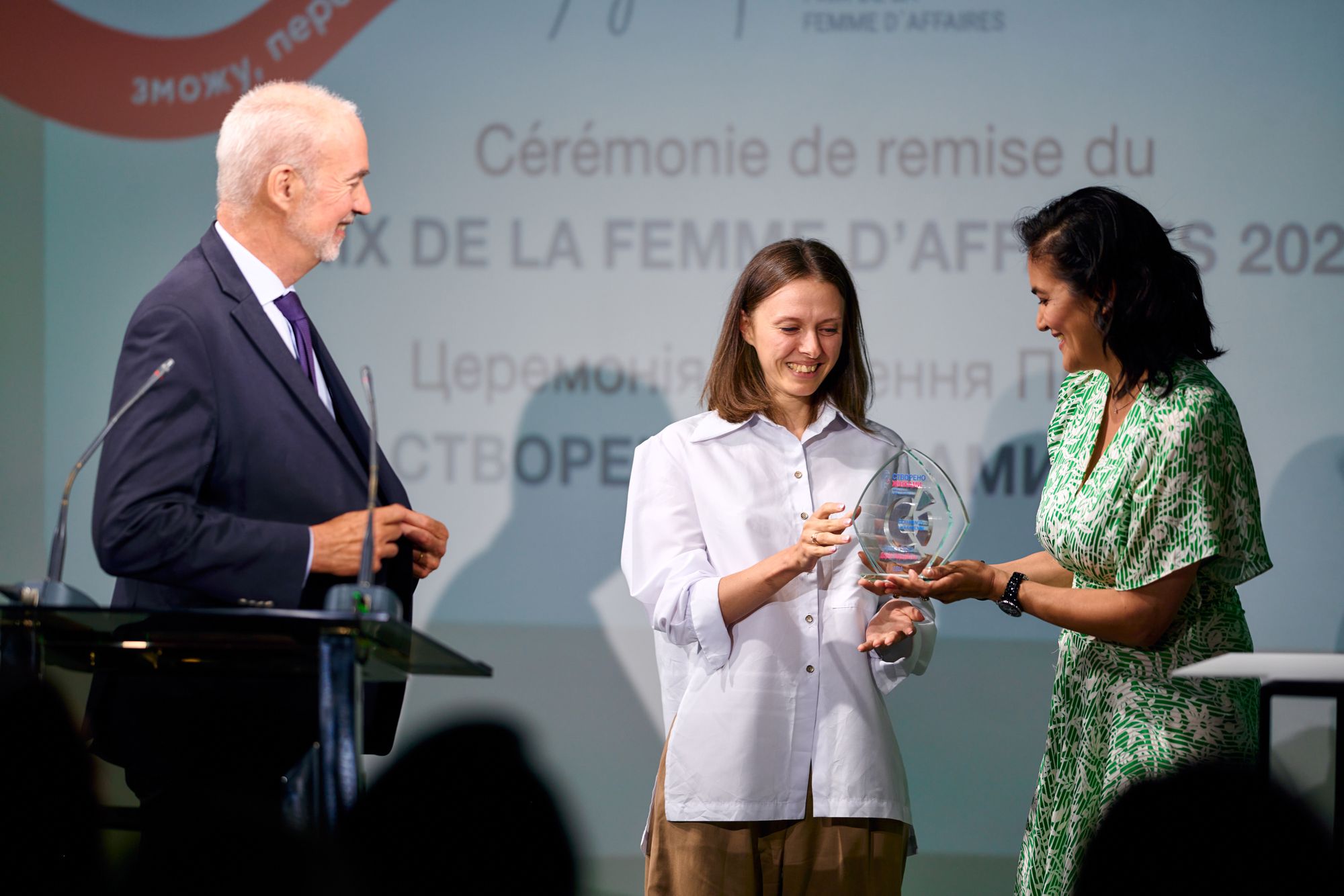 Daria came up with her business, which was founded in 2020, during a trip to South Africa, where she got acquainted with essential oils and the distillation of aromatic plants. She then received a certification in aromatherapy, purchased a plot of land in Kyiv Oblast, and planted her first herbs.
When Russia's full-scale war began in 2022, the village where her factory is located came under Russian occupation for a month and a half.
Because the village was occupied in the spring when work on the soil and plants usually begins, many of her lavender bushes died, and her mint plants completely disappeared. When the village was liberated from Russian occupation, her field had to be inspected by sappers for mines and she had to replant thousands of plants.
Instead of giving up, Daria was filled with pure anger which pushed her to rebuild her business, giving work to the village's residents who lost their jobs after Russian occupation destroyed buildings and businesses.
The Franco-Ukrainian Chamber of Commerce and Industry awarded Daria 150,000 hryvnias ($4,084), which she says will go toward obtaining international certification, transforming the area into an aroma tourist destination, and creating an aromatherapy school.
I am truly proud of our winner, who transformed the challenge into an opportunity.
Taking care of her city for those who will return home
In second place was Evheniia Aratovska, the founder of the No Waste Ukraine project, a complete ecosystem for the responsible management of household waste.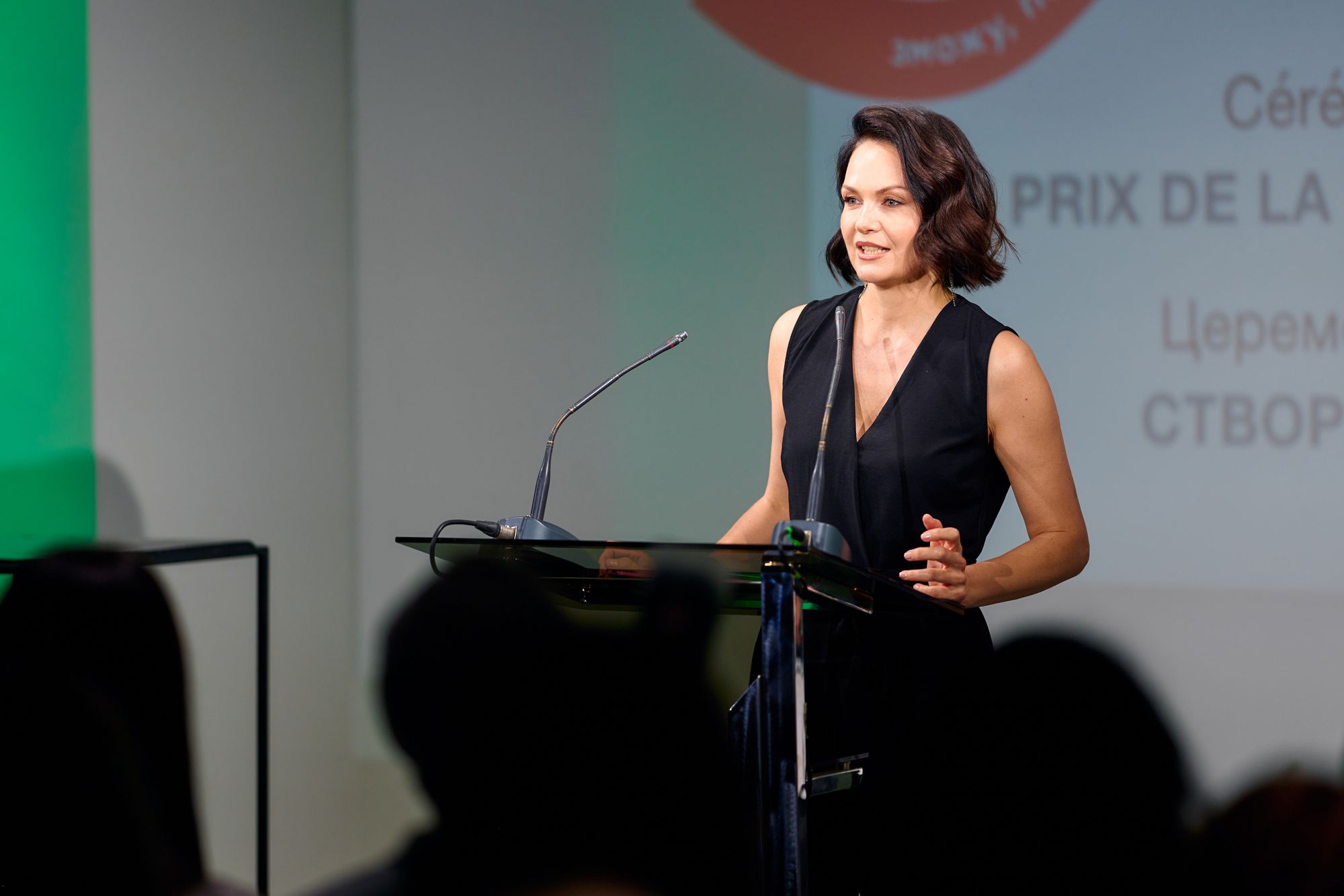 The entrepreneur started her business while on maternity leave amid the Revolution of Dignity in 2014. At the time, Evheniia collected items to give to those fleeing from Russia's war in eastern Ukraine to Kyiv. Because she had to cover fuel costs herself, she came up with a way to sell unwanted waste paper to cover the cost of gas.
Evheniia then realized that a large number of people – and on a much larger scale, businesses – wanted to hand over recycled materials and waste paper for recycling.
While the company's suspended operations in the first three months of the full-scale invasion due to safety concerns, Evheniia continued operations thanks to volunteers – they made plate carriers, created a station for accumulating pet food, and bought medicine.
At the ceremony, Aratovska said that showing she believed in Ukraine's victory through her actions gave her the strength to continue her business. The entrepreneur wants children to return to Kyiv with their parents, and see a city without waste.
Hollywood in Ukraine
Third place was awarded to Antonina Borysiuk, who set up RNB Studio UA, a modern photo and video studio, in Kyiv's abandoned Dnipro Palace of Culture.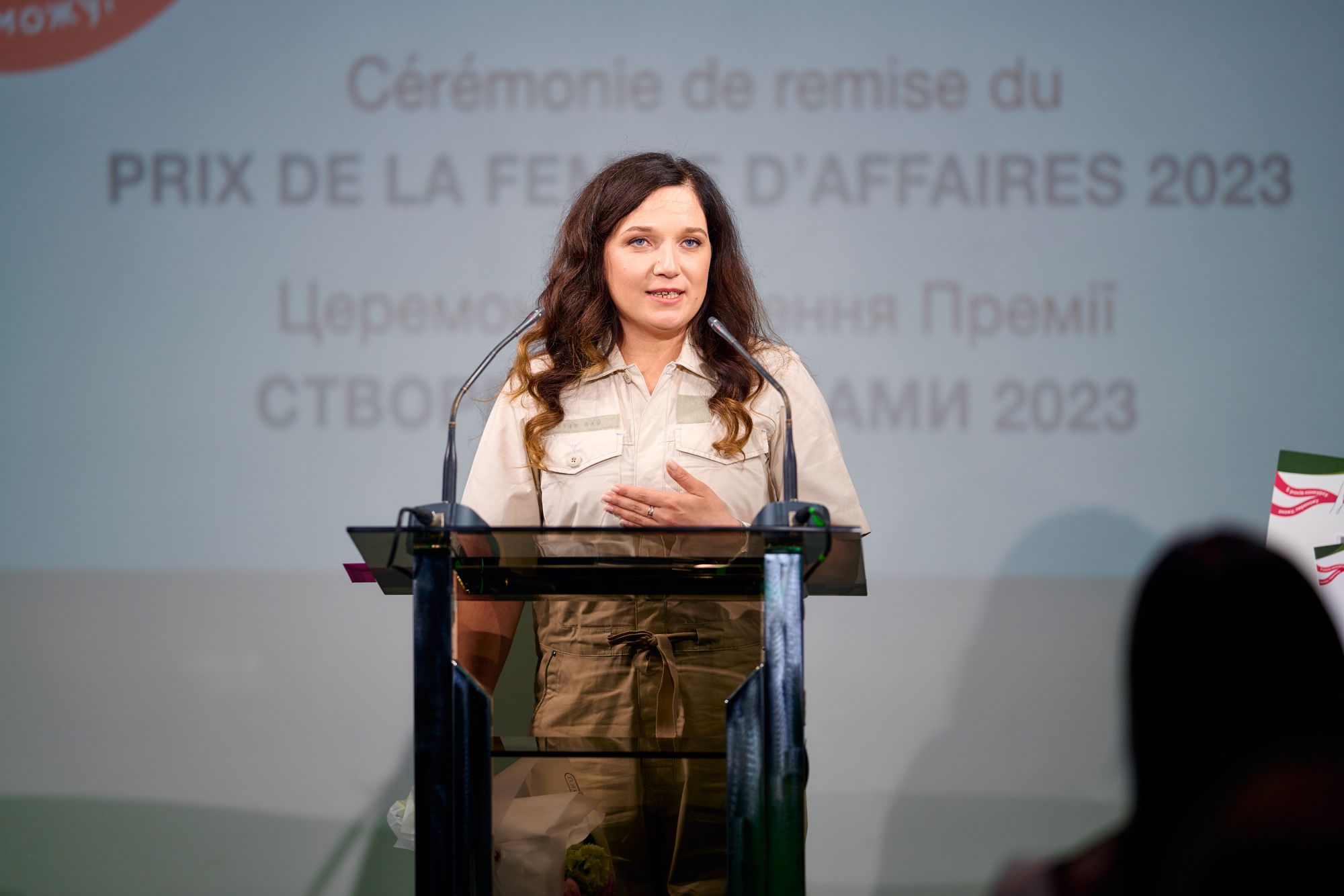 Antonina understood that Kyiv needed a suitable location for shooting films and advertisements. She wanted a place that could transform for each client – by repainting walls, changing the interior, and arranging furniture.
All production came to a halt due to the full-scale invasion, and international studios stopped coming to Ukraine for filming. Antonina and her team had to reorient to focus on photography, as the sector recovered faster.
While this shift entailed additional equipment costs, Antonina said her love for her work and faith in Ukraine's Armed Forces supported her efforts. The entrepreneur also said victory in the competition gave her inspiration to repair another hall.
While she received an invitation to work outside of Ukraine, Antonina said that she only saw herself at home, where she could make her dream come true: to completely restore the Dnipro Palace of Culture, create a film school and bring film production to Ukraine at the level of Hollywood.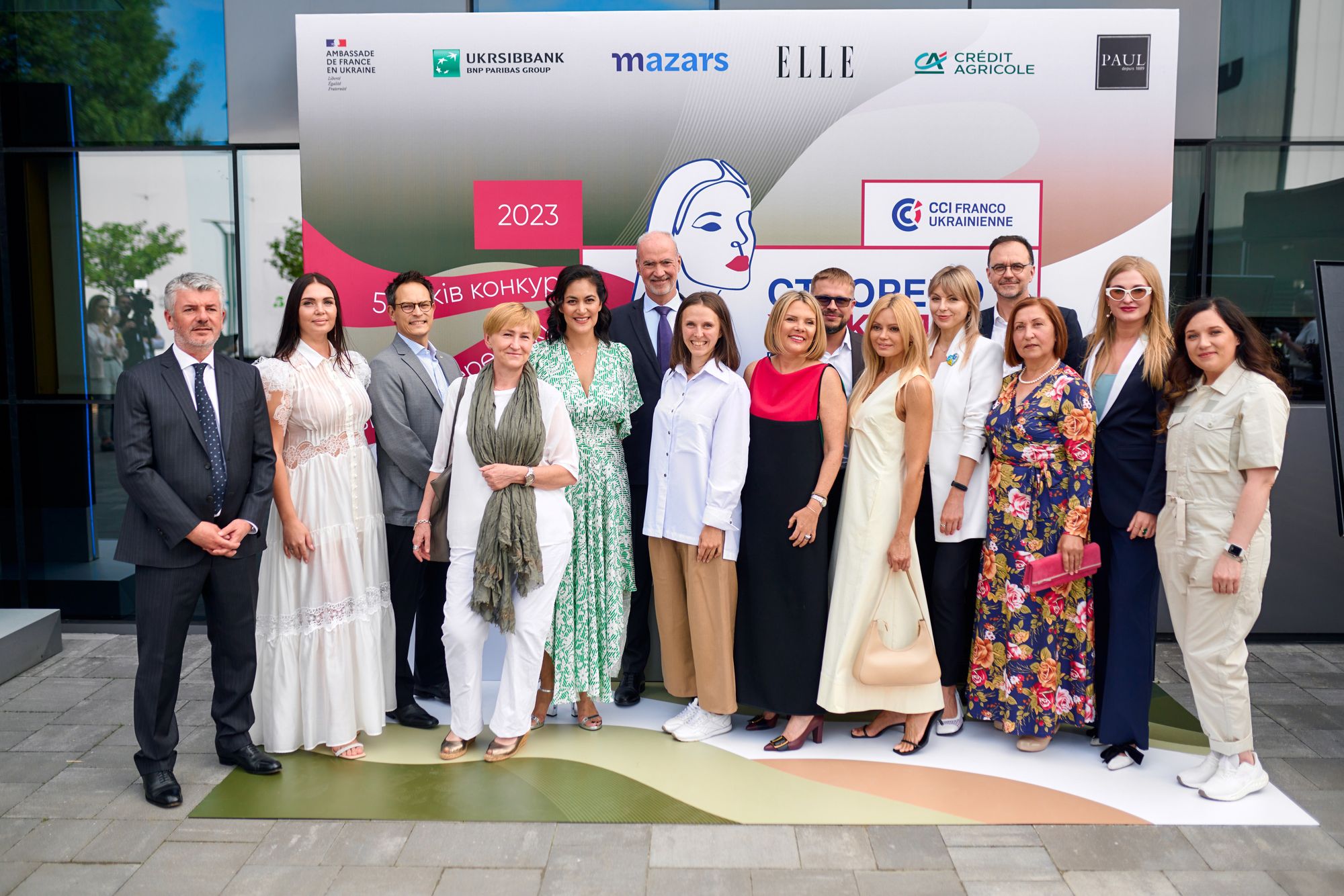 I do not doubt that anything is possible with such entrepreneurs.
Their good ideas, determination to start something new, and strength and resilience to continue, dream more, and care about others inspire me!
Even just over a week after the prizes were awarded, I already know that valuable collaborations are being formed between the entrepreneurs.
Just the other day, I learned that Daria received sage for essential oil distillation from one of the competition's finalists, Lidiya Chernyha, the founder of LiDiYa, which supplies drinking water to communities in Poltava Oblast. There were also collaborations between finalists after last year's awards.
The "Created by Women" award not only supports businesses but also creates a powerful community of mutual support and inspiration.
Editor's Note: The opinions expressed in the op-ed section are those of the authors and do not purport to reflect the views of the Kyiv Independent.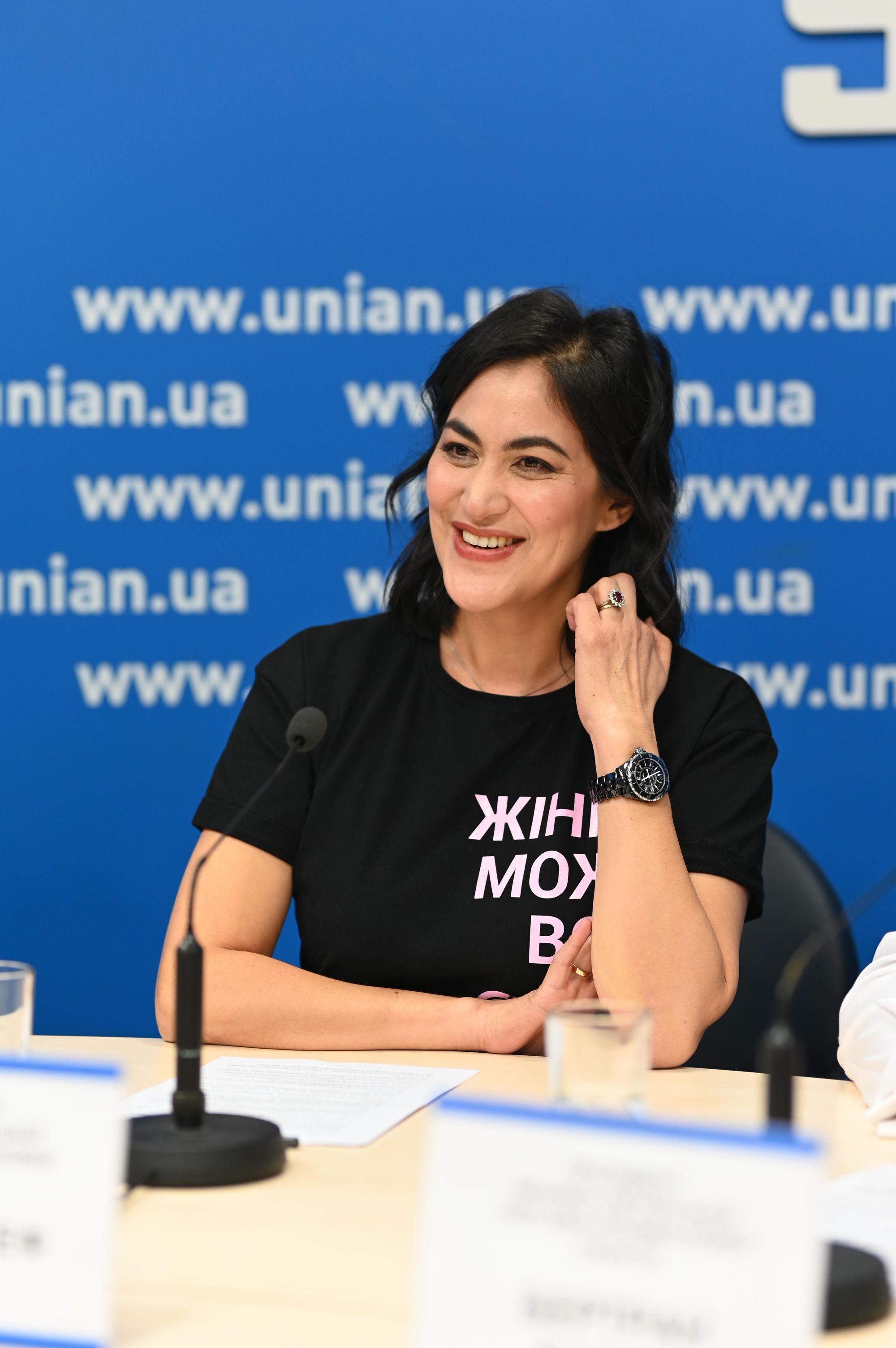 Maud Joseph
Maud Joseph is the Director of the Franco-Ukrainian Chamber of Commerce and Industry and a member of the jury for the "Created by Women" competition for female entrepreneurs.