This audio is created with AI assistance
Welcome to Investigative Stories from Ukraine, the Kyiv Independent's newsletter that walks you through the most prominent investigations of the past week.
If you are fond of in-depth journalism that exposes war crimes, corruption and abuse of power across state organizations in Ukraine and beyond, subscribe to our investigative newsletter.
If you're enjoying this newsletter, consider joining our membership or supporting us with a one-time donation. Start supporting independent journalism today.
Top investigative stories
______________________________________________
Ukrainska Pravda tracks down properties of Russian elites in Spain
Ukrainska Pravda media outlet located and filmed the Spanish villas belonging to Russian politicians and artists who support Russia's war effort against Ukraine.
Among them is Nikita Mikhalkov, a Russian film director, who is a vocal supporter of Russian President Vladimir Putin and a known propagandist, spreading the Kremlin narratives. He fell under Western sanctions in December 2022, 10 months into the all-out Russian war.
According to the Spanish property registry, Mikhalkov's family owns a villa in the municipality of San Roque in the autonomous community of Andalusia. The villa is co-owned by Mikhalkov's wife, Tetiana, and their children, Anna, Nadia, and Artem.
In Alicante, on the shore of the Mediterranean Sea, Mikhalkov's daughter has three apartments, according to Ukrainska Pravda.
An hour's drive from Alicante, in Costa Blanca, Mikhalkov reportedly has real estate on the territory of the five-star hotel and wellness clinic called SHA.
Ukrainska Pravda also claims to have located the Spanish property owned by the parents of Russian Foreign Minister Sergiy Lavrov's son-in-law, businessman Alexander Vinokurov.
According to Ukrainska Pravda's sources, Vinokurov's parents own two apartments in Catalonia. Lavrov's daughter Ekaterina was reportedly spotted there as well.
Vinokurov was among some 36 businessmen who attended the meeting with Putin on Feb. 24, 2022, the first day of the full-scale invasion.
Vinokurov is under European Union sanctions, unlike his parents and wife, who can visit their Spanish apartments anytime they wish.
Watch the full story in Ukrainian with English subtitles via the link.
Bihus.Info: Hotel of notorious judge's mother abstracts public access to beach in Odesa
A company, which recently fenced off part of a public beach in Odesa to build a hotel, belongs to the mother of Serhiy Vovk, one of Ukraine's most controversial judges, investigative outlet Bihus.Info found.
The company "Prym Hotel," owned by Vovk's mother, Natalia Hladka, has been building a four-story hotel there since 2020. With the full-scale Russian invasion, the work stalled. However, in April, development resumed with renewed vigor. That's when they put up a fence depriving locals of beach access, according to Bihus.Info.
Serhiy Vovk is not to be confused with another notorious Ukrainian judge and head of Kyiv District Administrative Court, Pavlo Vovk, who is under United States sanctions for soliciting bribes in return for rulings. The two are not related.
Serhiy Vovk is a judge with Kyiv's Pechersk District Court who is infamous for his controversial rulings.
For example, in 2020, he issued a decision to open a probe into then-U.S. presidential candidate Joe Biden for his alleged interference in the firing of corrupt Ukraine's Prosecutor General Viktor Shokin in 2016. The case was soon dropped while Biden's political opponent, President Donald Trump, was impeached on charges of abusing his office by pushing Ukraine to investigate Biden in exchange for military aid.
Reached by Bihus, Vovk's mother denied being connected to the judge and said she has all the necessary permissions for construction.
Watch the full story in Ukrainian via the link.
Tribuna: 6 Russians on International Olympic Committee support war against Ukraine
Six out of eight Russian nationals with the International Olympic Committee (IOC) support Russia's war against Ukraine, according to an investigation by the sports news outlet Tribuna.
In March, the IOC recommended for Russian and Belarusian athletes be allowed to participate in international competitions as "individual neutral athletes" after a year-long ban imposed following the Russian invasion of Ukraine in 2022.
Athletes that are contracted by the Russian or Belarusian military or actively supported Russia's war should not be allowed to compete.
Tribuna found that restrictions on athletes are hypocritical, as IOC members get to support Russia's war without restriction.
The outlet identified six Russians in the IOC or affiliated bodies who actively support the war either in their public statements or through their connection with the Russian military. Among them are Elena Isinbayeva, Shamil Tarpishchev, Alexandr Popov, Stanislav Pozdniakov, Vladimir Lisin, and Rodion Plitukhin.
Tribuna claims to have sent the collected evidence to the IOC. The Committee has yet to respond.
Over 30 countries have urged the IOC to extend the ban preventing Russia and Belarus from competing in international sporting events, including the 2024 Olympic Games. Ukraine's government announced it will boycott all competitions with Russian or Belarusian athletes.
Read the full story in Ukrainian via the link.
NYT: Ukraine still waiting on weapons it paid for, some weapons donated by allies were unusable
Ukraine hasn't received some of the weapons it paid for in advance. Some arms donated by allies were in bad shape, only usable for spare parts, the New York Times reported on June 19, citing two people familiar with the matter.
According to Ukrainian government documents seen by NYT, as of the end of last year, Kyiv had paid weaponry suppliers over $800 million for contracts that were completely or partially unfulfilled.
The unnamed sources involved in Ukraine's arms purchases told NYT that some of the missing equipment had been eventually transferred to Ukraine, while in other cases, agents had returned the money.
One of the sources added that as of early spring in 2023, Kyiv paid hundreds of millions of dollars for weapons that had never been delivered. Some of the payments went to Ukraine's state-owned enterprises.
The publication also cited Volodymyr Havrylov, Ukraine's deputy defense minister in charge of arms procurement, who confirmed that some weapons have not arrived, even though the country paid for them. According to Havrylov, the government has begun to analyze its previous purchases and block problematic contractors.
While Ukrainian officials have largely held back from complaining about broken equipment, Kyiv "has grown weary" of assurances that it has enough Western weapons as some arrive in unusable condition and have to be removed from combat, an unnamed senior Ukrainian official told NYT.
About 30% of Kyiv's arsenal is constantly under repair, which is problematic for an army that needs all the weapons it can get during an active counteroffensive, according to defense experts, cited by the media outlet.
Western countries have committed billions of dollars to Ukraine's defense assistance since Russia's full-scale invasion began on Feb. 24, 2022.
On June 13, the U.S. Defense Department announced a new military aid package for Ukraine worth $325 million, which includes armored vehicles, missile launchers, and munitions.
Read the full story in English via the link.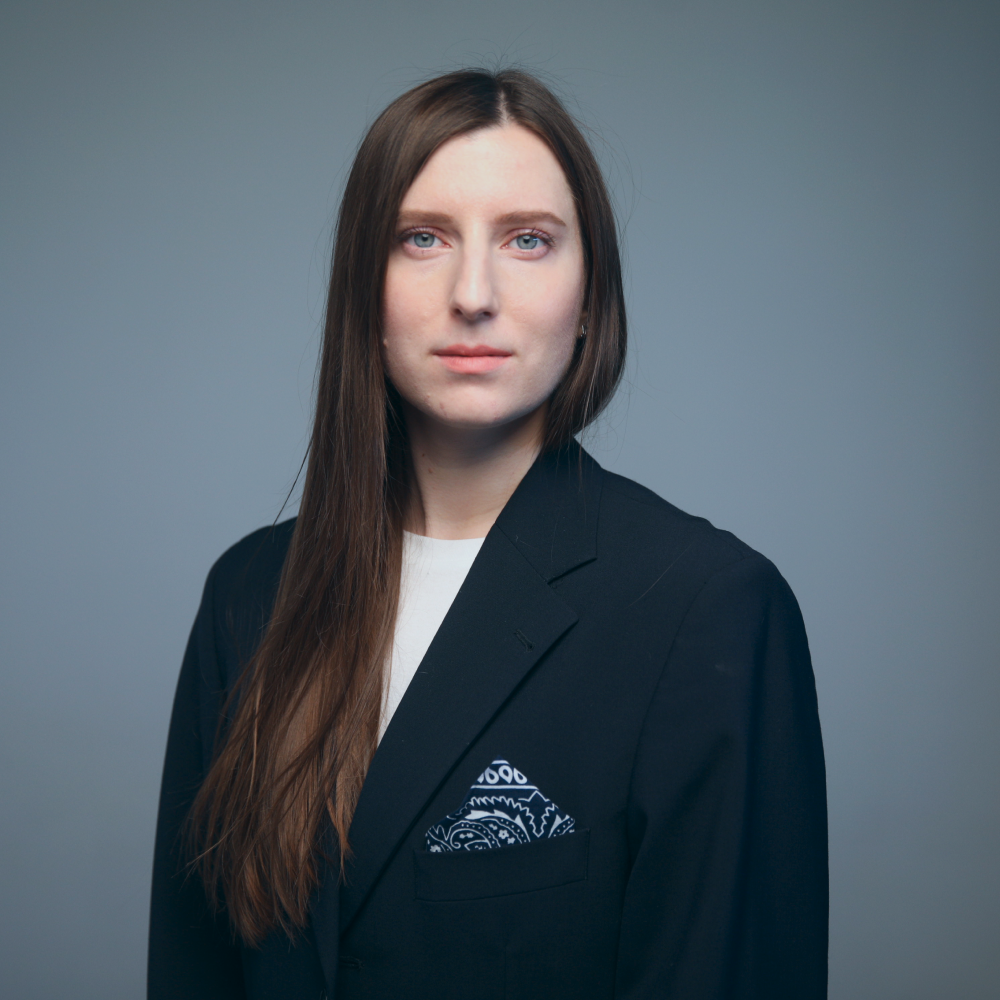 Anna Myroniuk
Head of Investigations
Anna Myroniuk is the head of investigations at the Kyiv Independent. Anna has run investigative projects on human rights, healthcare and illicit trade. She also investigated political and corporate misconduct and alleged wrongdoings in the Ukraine army's leadership. Anna holds a Masters in Investigative Journalism from the City University of London. She is a Chevening Scholar, the European Press Prize 2023 winner, the winner of the #AllForJan Award 2023, an honoree of the 2022 Forbes 30 Under 30 Europe Media & Marketing list, the runner-up in the investigative reporting category of the 2022 European Press Prize, and a finalist of the 2022 Ukraine's National Investigative Journalism Award and the 2020 Thomson Foundation Young Journalist Award.