This audio is created with AI assistance
Welcome to Investigative Stories from Ukraine, the Kyiv Independent's newsletter that walks you through the most prominent investigations of the past week.
If you are fond of in-depth journalism that exposes war crimes, corruption and abuse of power across state organizations in Ukraine and beyond, subscribe to our investigative newsletter.
If you're enjoying this newsletter, consider joining our membership or supporting us with a one-time donation. Start supporting independent journalism today.
Top investigative stories
______________________________________________
Ukrainian journalists identify Russian brigade involved in Kakhovka dam explosion
Ukrainian journalists identified that commanders and troops of Russia's 205th Separate Cossack Motor Rifle Brigade were stationed at the occupied Kakhovka Hydroelectric Power Plant at the time of the June 6 dam explosion.
Schemes, a project by Radio Free Europe/Radio Liberty, and the Slidnsto.Info investigative outlet published intercepted conversations of the 205th brigade that suggest the explosion was pre-planned by Russian forces.
The June 6 Kakhovka Dam explosion brought catastrophic environmental and economic damage on both banks of the Dnipro River in the south of Ukraine. Thousands of houses and hectares of agricultural land were flooded. Dozens of people were killed or injured, and the local animal population was devastated.
Journalists published a list of almost 400 Russian servicemen of the 205th brigade who had occupied the power plant.
Thirty-six-year-old Major Denis Mischenko, a deputy commander of the 205th brigade, is among them. Mischenko awarded Russian sapper Ruslan Magomedov with a "Medal of Courage" at the power plant in December 2022.
Another Russian serviceman, 35-year-old Arsen Pitskhelauri was given an award in Russia after the explosion. Pitskhelauri is still stationed in occupied Nova Kakhovka in Kherson Oblast, according to the report.
A list of servicemen the journalists received from government sources also includes Colonel Roman Titov, the commander of the 205th brigade, which has been fighting against Ukraine since 2015.
Journalists also obtained intercepted conversations of the 205th brigade recorded overnight on June 6, the day when the Kakhovka dam was blown up. The conversations indicate a specific order from Russian military leadership to plan "points of departure," and that an "emergency" had occurred.
Journalists also talked to an unidentified employee of the power plant. He said that the Russian sappers' units lived at the power plant and that the employees were banned from entering the underground facilities.
The worker suggested that the underground facilities could be where the explosives were placed, according to the report.
In late May, the Russian government banned investigations into accidents at hydro-technical facilities until 2028.
Read the full story in Ukrainian via this link.
Bihus.info: Lawmaker buys lavish real estate, registers cars under wife's name, spends vacation abroad during Russia's war
Lawmaker Bohdan Torokhtiy of the ruling Servant of the People party, bought apartments in downtown Kyiv and Bulgaria's seaside town, and two lavish cars worth around $920,000, Bihus.Info investigative media outlet reported.
Bihus.Info earlier found that since the start of Russia's full-scale invasion, Torokhtiy purchased three pricey cars, which he registered under the name of his wife, Alina Levchenko, and went on vacation abroad despite a ban that restricts men aged 18 to 60 from leaving the country.
The outlet's journalists recently discovered that Levchenko bought an apartment in Kyiv worth at least $144,000 in October 2022. She purchased a parking spot at the same apartment complex in March 2023.
During Russia's war against Ukraine, Levchenko also bought an apartment and commercial property in the town of Nessebar on Bulgaria's Black Sea coast in August 2022, according to the report.
The record of Levchenko's purchase is registered in a Bulgarian real estate database. The Organized Crime and Corruption Reporting Project (OCCRP) obtained and shared a document with Bihus.Info that reveals that the total worth of the real estate registered under Levchenko was around $58,000.
However, Bihus.Info journalists reported that based on information from a local real estate website, the apartment could have been worth $84,000 and the commercial property could have cost up to $400,000.
The journalists also found two more cars registered under Levchenko in May alone — a Range Rover and a luxury Mercedes-Maybach worth around $120,000.
Torokhtiy refused to comment to the Bihus.Info on where his wife got the money to buy the cars and the real estate. The lawmaker told Bihus.Info that he went abroad to meet his wife and that he only went to Bulgaria.
But geolocated photos published online by Torokhtiy's wife show that the lawmaker vacationed in Bulgaria, Turkey, Greece, Qatar, and the UAE despite the ban on Ukrainian men of draft age to travel abroad.
Torokhtiy has been abroad eight times, totaling 90 days, during Russia's war, according to the report.
It is unclear where the money for the lavish cars and real estate comes from since lawmakers are not required to file online asset declarations during martial law.
Watch the full story in Ukrainian here.
Impact
______________________________________________
Lawmaker's wife dismissed from state company after journalists find lavish cars in her name
Alina Levchenko, lawmaker Bohdan Torokhtiy's wife, was dismissed as the Antonov State Enterprise acting adviser to the CEO, where she worked since February, the company said on June 27.
Antonov didn't mention the reasons for dismissing Levchenko.
However, prior to the dismissal of Levchenko, the Bihus.Info investigative outlet reported that in the spring of 2023, Torokhtiy bought two lavish Mercedes worth $355,000 and registered them under Levchenko.
After the initial story broke out, the Ukrainian state-owned defense company known as Ukroboronprom, of which the Antonov company is a subsidiary, launched an inspection into Levchenko, who had no experience working in the defense industry.
The day before Antonov announced Levchenko's dismissal, the state enterprise told LB.ua news outlet that no wrongdoings were found when Levchenko was hired.
Levchenko hasn't commenced on the dismissal.
Meantime, in Russia
______________________________________________
IStories: Chechen leader Kadyrov's business partner finances recruiting center for Russia's war against Ukraine
Head of the Chechen Republic Ramzan Kadyrov's business partner, Movsadi Alviyev, is financing the recruiting and training for Russian forces deploying to fight against Ukraine, the exiled Russian investigative outlet IStories found.
The "Russian Special Forces University" near Gudermes was built on land leased to businesses of Alviyev, a Chechen developer, according to the report.
Banking papers from early 2022 to spring of 2023 obtained by iStories's journalists suggest that Alviyev spent over $11 million on salaries and equipment.
The university also received over $5.2 million from the Chechen company Republican Management through a chain of enterprises connected to Alviyev, according to the report.
The center also generates income from private military companies of Russian state-owned enterprises, such as Gazprom and Russian Railways, who train their contractors at the "university."
The center received over $2.9 million for training from the Russian veteran sports union, headed by one of Vladimir Putin's most powerful aides, Sergey Kiriyenko.
Kadyrov claimed that every week in April of last year, 200 people completed a week-long training at the center. IStories allege that thousands of recruits could have completed military training at the "university" since then.
Alviyev reportedly owns the Grozny City LLC that, manages and leases out all of Chechnya's high-rise buildings and does real estate business across Russia.
IStories alleges that the Alviyev-linked companies have secured state contracts worth over $224 million since 2011.
Read the full story in Russian via this link.
IStories: Russia places 3 times more abducted Ukrainian kids into preliminary child custody than claimed
The exiled Russian investigative outlet IStories found that at least 1,184 abducted Ukrainian children were placed under custody across Russia in 2022. That is three times higher than what was claimed by Maria Lvova-Belova, the Russian official overseeing the forced deportations of Ukrainian children to Russia.
Since Russia unleashed its full-scale invasion of Ukraine in late February 2022, Moscow has abducted and sent across Russia over 19,000 children from the occupied territories, according to Children of War, a Ukrainian national database. Only 380 children have been brought back to Ukraine so far.
In March, the International Criminal Court issued arrest warrants for Russian President Vladimir Putin and Lvova-Belova for the unlawful children deportation to Russia.
Lvova-Belova claimed only 380 Ukrainian children were adopted by Russian families.
IStories obtained a 2022 report by Russia's Rostov regional government saying that 1,184 Ukrainian kids arrived in the region without a "legal representative" and were placed under preliminary guardianship.
A report by Russia's Education Ministry in 2022 suggested that 534 out of the 1,184 Ukrainian children remained in Rostov Oblast, and the other 650 were sent across Russia, according to iStories.
Read the full story in Russian via this link.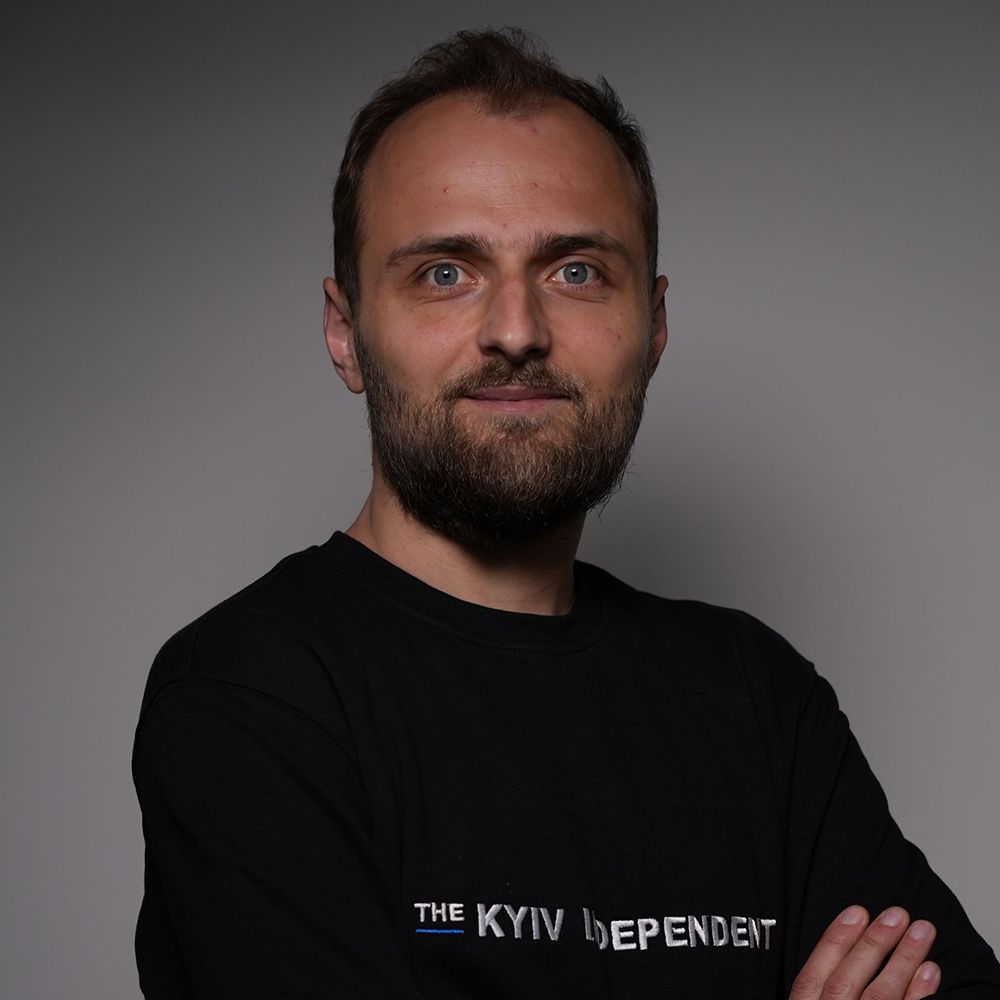 Alexander Khrebet
Reporter
Alexander Khrebet is a reporter with the Kyiv Independent. He covers Ukraine's foreign policy, alleged abuse of power in the country's military leadership, and reports on the Russian-occupied territories. Alexander is the European Press Prize 2023 winner, the #AllForJan Award 2023 winner and Ukraine's 2022 National Investigative Journalism Award finalist. His was published in the Washington Times and Atlantic Council.