This audio is created with AI assistance
Welcome to Investigative Stories from Ukraine, the Kyiv Independent's newsletter that walks you through the most prominent investigations of the past week.
If you are fond of in-depth journalism that exposes war crimes, corruption and abuse of power across state organizations in Ukraine and beyond, subscribe to our investigative newsletter.
If you're enjoying this newsletter, consider joining our membership or supporting us with a one-time donation. Start supporting independent journalism today.
The Kyiv Independent's exclusive
______________________________________________
EU inability to ramp up production behind acute ammunition shortages in Ukraine
The European Union's failure to make sure Ukraine has enough ammunition heavily impacts the country's ability to withstand Russian aggression, according to the cross-border investigation released by the Kyiv Independent and partners.
Red tape and subsequent shortages thwart military operations, and delay the counteroffensives that Ukraine is being pressured to accomplish.
Together with colleagues from other European newsrooms, the Kyiv Independent spent months looking into the causes of ammunition shortages in Ukraine.
Having spoken to diplomatic, military, and industry insiders, the journalism consortium found that even now, over a year into the all-out Russian war, the EU didn't manage to implement any solid ammunition production ramp-up plans – due to member states' protectionism and bureaucracy, among other reasons.
As a result, Ukraine ends up using from three to 10 times less ammunition than Russia does, which is still several times more than Europe can produce.
Even the small volumes of ammunition Ukraine has are a mess which shows how fragmented standards in the EU in arms and ammunition are: A 155mm shell for a German howitzer won't fit the Italian launcher of the same caliber, for instance.
Read the full story here.
Top investigative stories
______________________________________________
OCCRP: Shell firms used for Ukrainian grain exports, depriving Kyiv of wartime revenue
The Russian maritime blockade has damaged Ukrainian grain export — but domestic corruption made it even worse.
Ukrainian authorities are investigating over 300 companies over alleged irregularities in how they documented grain trading and tax payments, the Organized Crime and Corruption Reporting Project (OCCRP) and RISE Project found. Many of these were established after the Russian full-scale invasion.
Prosecutors said that the Ukrainian budget lost $140 million because of these companies in 2022.
Despite the seizures, certain companies persist in their efforts to reclaim the grain through the courts while continuing operations, according to the report.
Customs officers operating at ports in the Odesa Oblast, the central hub for Ukrainian grain exports, were accused of running a tax evasion scheme with multiple high-ranking officials.
Since Russia blocked or occupied Ukrainian seaports last year, Ukraine sought to scale up overland exports through the European Union, which led to protests by European farmers and a temporary ban on Ukrainian grain.
During the initial seven months of the Russian full-scale invasion, 80 dubious Ukrainian companies transported a minimum of 1.7 million tons of grain, worth $495 million, to murky firms in Romania, Hungary, and the Czech Republic.
Read the full story in English.
Bihus.Info: Municipal manager's family has lavish villa in French Riviera
Investigative outlet Bihus.Info found a $21-million villa on the French Riviera owned by the wife of Ihor Kushnir, long-time head of Kyiv's municipal construction company.
Oksana Kushnir purchased the 850-square-meter mansion in France's Villefranche-sur-Mer through her Cypriot company Koksi Holding LTD in 2020, according to the report.
Since 2012, Ihor Kushnir has been the president of Kyivmiskbud, Kyiv's top construction company that's 80% owned by the municipality.
Kushir denied owning the villa in a comment to Bihus.Info.
Watch the full video with English subtitles.
Bihus.Info: Top Ukrainian athlete's company sells oil to Russian government, proxies
Russian company Montblanc, owned by former Ukrainian pole vaulter and Olympic champion Serhii Bubka and his brother, sold $9,000 in petroleum product coupons to the Russian government and the Russian proxies in the occupied Donetsk Oblast, Bihus.Info found.
The coupons could be used at six Montblanc-owned gas stations in the Russian-occupied parts of Donetsk Oblast, according to the report.
All contracts for the coupons were signed by Vasyl Bubka, the older brother of Serhii Bubka, former Ukraine's National Olympic Committee chairman, journalists found.
The Montblanc company, previously operating in Ukraine-controlled territory, was registered in the Russian database after Moscow annexed Donetsk Oblast in October 2022.
After the story broke out, Serhii Bubka's lawyer reportedly said the athlete would sue the journalists, saying the story was distorted.
Watch the full video with English subtitles.
RFE/RL: Energy Ministry official helps former PM-affiliated firm to seek millions from the state
A company associated with former Prime Minister Mykola Azarov is trying to sue grid operator Ukrenergo for $4 million, according to the Schemes, the investigative project of RFE/RL's Ukrainian branch.
The claim concerns a substation built by the company, Ai-Tek-Ukraina, in Odesa Oblast, in 2011. Though the state fully paid the contractor in 2019, Azarov's cronies claimed the company was no longer under their control when that happened, according to Schemes.  
Azarov, accused of treason, fled to Russia after the 2013-2014 EuroMaidan Revolution.
Journalists found alleged sham debt documents and evidence that an official in the Energy Ministry, which owns Ukrenergo, could have been colluding with the company.
These include the Energy Ministry's 2022 audit favoring Ai-Tek-Ukraina claim for the money. The audit was conducted by the ministry's Internal Audit Department, including Chairman Maksym Ponomariov.
Ponomariov represented Azarov's company in courts prior to joining the ministry, according to the report.
If Ai-Tek-Ukraina wins, the state company will have to pay the firm Hr 47 million ($1.27 million) and around Hr 100 million ($2.7 million) in penalties.
The Energy Ministry dismissed the Schemes' investigation as a "misinterpretation of documents and court rulings" when the story was published.
Read the full story in Ukrainian here.
Impact
______________________________________________
Ukraine sanctions Russian oligarch's firms following RFE/RL investigation
Ukraine's National Security and Defense Council sanctioned 18 Russian companies of Mikhail Fridman, a Ukrainian-born Russian oligarch under international sanctions, following a Schemes (RFE/RL) investigation.
The sanctions targeted the parent banking firms and insurance businesses co-owned by Fridman, operating in Russian or Russian-occupied territories of Ukraine.
Schemes reported in early May that Fridman's Russian companies extensively support the Russian war effort against Ukraine.
Fridman's company, Alfa Insurance, provided insurance coverage for vehicles of Russia's National Guard deployed to Ukraine, and offered services to Putin's Main Office of Special Programs, which guards the Russian dictator, among other things.
Another company, X5 Retail Group, has a joint project with the Russian Defense Ministry, operating grocery shops that collect goods donated to the Russian military.
Meanwhile in Russia
______________________________________________
Journalists estimate 47,000 Russian soldiers killed in Ukraine in 15 months
Russia has had around 125,000 casualties, including 47,000 killed in Ukraine, since Feb. 24, 2022, according to a joint study by Meduza and Mediazona, Russian independent media outlets.
Journalists accessed a restricted but non-classified database of inheritance cases and compared trends to those evident in publicly available mortality data from Russia's State Statistics Service, records from the Russian Probate Registry, and obituaries.
The Kremlin classified Russian war casualties. Russia's Defense Ministry reported in late September 2022 that only 5,937 Russian troops had been killed in Ukraine.
According to American and other Western officials, the number of Russian troops killed and wounded in Ukraine may be approaching 200,000.
The General Staff of Ukraine's Armed Forces reported that Russia has lost over 234,000 troops in Ukraine since Feb. 24, 2022.
Read the full study in English via this link.
Russia now assembles kamikaze drones domestically with Iranian components
Russia started to assemble Shakhed kamikaze drones on its soil, according to the joint investigation by Protokol and RZVRT, Russian investigative outlets.
Journalists found the facility in the Alabuga special economic zone in Russia's Tatarstan region, where the drones are assembled with Iran-supplied components.
The sources cited in the investigation estimated that the contracts with Iran could be worth around $1.45 billion, with the funding allegedly coming from Andrey Kostin, the CEO of state-owned VTB bank.
The Russian technicians received training in Iran, while Tehran provided Moscow with plans, equipment lists, design documentation, and blueprints, among others.
Russia assembles the drones using ready-made parts. However, Moscow aims to establish its own Shakhed production capabilities.
The production of some components will be transferred to Alabuga in 2024, while several Russian companies could become manufacturers of drones and components, according to the sources and documents obtained by the journalists.
British intelligence reported on June 13 that Russia is setting up domestic production with Iranian assistance.
Read the full story in English using this link.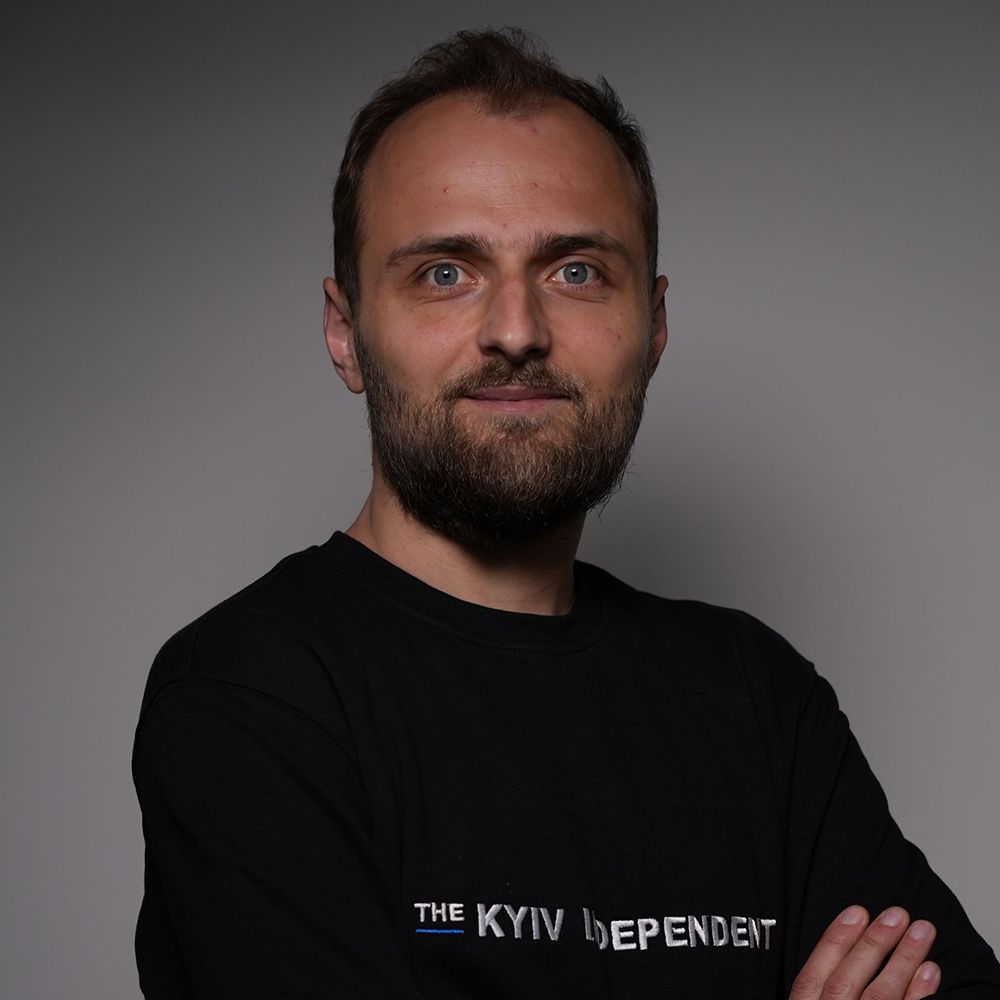 Alexander Khrebet
Reporter
Alexander Khrebet is a reporter with the Kyiv Independent. He covers Ukraine's foreign policy, alleged abuse of power in the country's military leadership, and reports on the Russian-occupied territories. Alexander is the European Press Prize 2023 winner, the #AllForJan Award 2023 winner and Ukraine's 2022 National Investigative Journalism Award finalist. His was published in the Washington Times and Atlantic Council.