This audio is created with AI assistance
Welcome to Investigative Stories from Ukraine, the Kyiv Independent's newsletter that walks you through the most prominent investigations of the past week.
If you are fond of in-depth journalism that exposes war crimes, corruption and abuse of power across state organizations in Ukraine and beyond, subscribe to our investigative newsletter.
If you're enjoying this newsletter, consider joining our membership or supporting us with a one-time donation. Start supporting independent journalism today.
Top investigative stories
______________________________________________
RFE/RL: Ukrainian judge has Russian passport, spends time in occupied Crimea
Ukrainian judge Lyudmyla Arestova has a Russian passport and frequently visited occupied Crimea between 2018 and January 2022, according to Schemes, an investigative project of Radio Free Europe/Radio Liberty.
Arestova is currently a judge with the Donetsk District Administrative Court, which has been lately based in Dnipro. Donetsk has been occupied by Russia since 2014.
Arestova received a Russian passport in April 2014, Schemes reported citing information from Rospassport, a Russian state database. Arestova allegedly used this passport when undergoing a coronavirus test, according to the data leaked from Gemotest, a Russian medical laboratory. Arestova denied taking COVID-19 tests on the occupied territory.
During the 2018 mandatory evaluation process with the High Qualification Commission, a judicial body that vets and nominates judges, Arestova said she doesn't have any other citizenship except Ukraine's. She also didn't mention her Russian passport when applying for the District Administrative Court of Kyiv job the following year.
Arestova told Schemes she is not a Russian citizen, adding that she might have been issued a Russian passport as a person who formerly lived in Crimea and had a local registration.
As of July 13, Arestova's passport is valid, according to Russia's Interior Ministry.
Having obtained leaked data about Arestova's border crossing, Schemes found that the judge had visited the occupied Crimea at least 19 times and spent 255 days there between 2018 and January 2022.
Arestova said that her visits to Crimea were not for leisure, but to help elderly parents.
The State Bureau of Investigations is looking into whether Arestova entered false information into the court's automated document flow system.
Following Arestova's conversation with the Schemes' reporter, the judge approached RFE/RL with an official request to destroy any personal information of her in the Schemes' possession.
Arestova also wrote to the Supreme Council of Justice complaining about "interference with her work."
Read the full story in Ukrainian here.
Bihus.Info: Notorious Servant of the People politician buys apartment with Crimea entrepreneur, factory from pro-Russian politicians
Vadym Sliusariev, a former high-level State Border Guard official, and a member of Volodymyr Zelensky's Servant of the People party, has made a few purchases involving Russia-linked individuals since the start of the country's all-out war against Ukraine, Bihus.Info investigative media outlet found.
According to Bihus.Info, in 2022, Sliusariev bought a Kharkiv-based factory called "Rapid" that produces frame-panel houses from close confidants of pro-Russian politicians, Yevhen Murayev and Alexei Azarov.

Soon after the factory changed hands, much of its equipment was reportedly moved to Hungary. Bihus.Info believes that Murayev and Azarov could have sold the factory to Sliusariev in an attempt to save their business from confiscation in Ukraine.
Murayev is a fugitive Ukrainian politician, the leader of the banned Nashi party, and the owner of Nash TV channel, which seized operations after falling under sanctions in February 2022. He has been charged with treason in Ukraine. Prior to the Russian full-scale invasion, Britain named Murayev the Kremlin's primary candidate to rule Ukraine if Kyiv fell.
Read more: Who is Murayev, the man UK exposes as potential leader of Kremlin's coup
Alexei Azarov is a former Ukrainian lawmaker, who does business in Russia, and the son of former Ukraine's prime minister Mykola Azarov, who is charged with treason.
According to an earlier media report by Schemes, an investigative project of RFE/RL, Sliusariev was among the backers of Murayev's political party, Nashi: In 2018, Sliusariev and his family members donated Hr 1 million ($27,300) to the party.
Murayev's wife, Kateryna, owns a Slovak company Rapid Plus s.r.o., which was created to sell goods made by Rapid. This supports the allegation that Sliusarev's ownership of the factory could be a smokescreen, Bihus.Info reported.
Sliusarev's other controversial purchase was a company that owns apartments and parking lots in Nice, France. He bought it in June 2022 together with Liudmyla Polyovyk, who owns a hotel business in occupied Crimea and participates in Russian state procurement bids. In 2017, her firm won a tender to provide accommodation for a Russian state institution.  
Sliusariev left for Russia a week before the all-out war, Ukrainska Pravda reported. He returned to Ukraine in May 2022, according to Bihus.Info.
It's unclear whether Sliusariev is still a member of the Servant of the People. Head of the Kharkiv branch of the party told Bihus.Info that he didn't know whether Sliusariev was still a member.
Watch the full story in Ukrainian with English subtitles via the link.
AP: Thousands of Ukrainian civilians endure torture, abuse in prisons across Russia, occupied territory
Thousands of Ukrainian civilians are detained in a network of formal and informal prisons across Russia and the territories it occupies, where they endure psychological abuse, torture, and even slave labor, according to an investigation by the Associated Press.
The news agency interviewed dozens of people, including former detainees, ex-prisoners of war, families of civilians in detention, and Ukrainian intelligence officers and a government negotiator.
These testimonies, government documents, copies of letters the Red Cross delivered, satellite imagery, and social media, confirm the systemic Russian abuse of civilians in illegal detention that violates the Geneva Conventions, the AP reported.
According to Vladimir Osechkin, an exiled Russian human rights activist, around 8,000 Ukrainian civilians are held in Russia and on the territories it occupied. Ukrainian negotiator Oleksandr Kononeko believes this number is greater. He told AP that around 10,000 civilians could be detained, according to accounts of loved ones, post-release interviews with some civilians and the hundreds of Ukrainian soldiers, who returned in prisoner exchanges.
Many of the detainees are held without charges.
Ukraine's government has only been able to confirm over 1,000 who are facing charges officially.
By June, 150 civilians had been freed and handed over to Ukraine authorities, AP reported.
AP found that abuse of Ukrainian detainees is rampant and routine across the prison network. Examples of torture endured by former detainees included "repeated electrical shocks, beatings that crack skulls and fracture ribs, and simulated suffocation," according to the journalist investigation.
Some Russian-held Ukrainian civilians were forced into slave labor to dig trenches for Russian soldiers and mass graves for those they killed.
Furthermore, a January-dated government documents the AP obtained reportedly outlines Russia's plans to build 25 new prison colonies and six new detention centers in occupied Ukraine by 2026.
Russia has used the forced deportation of Ukrainian civilians as a weapon of war throughout the duration of the conflict, according to Amnesty International.
Read the full story in English via the link.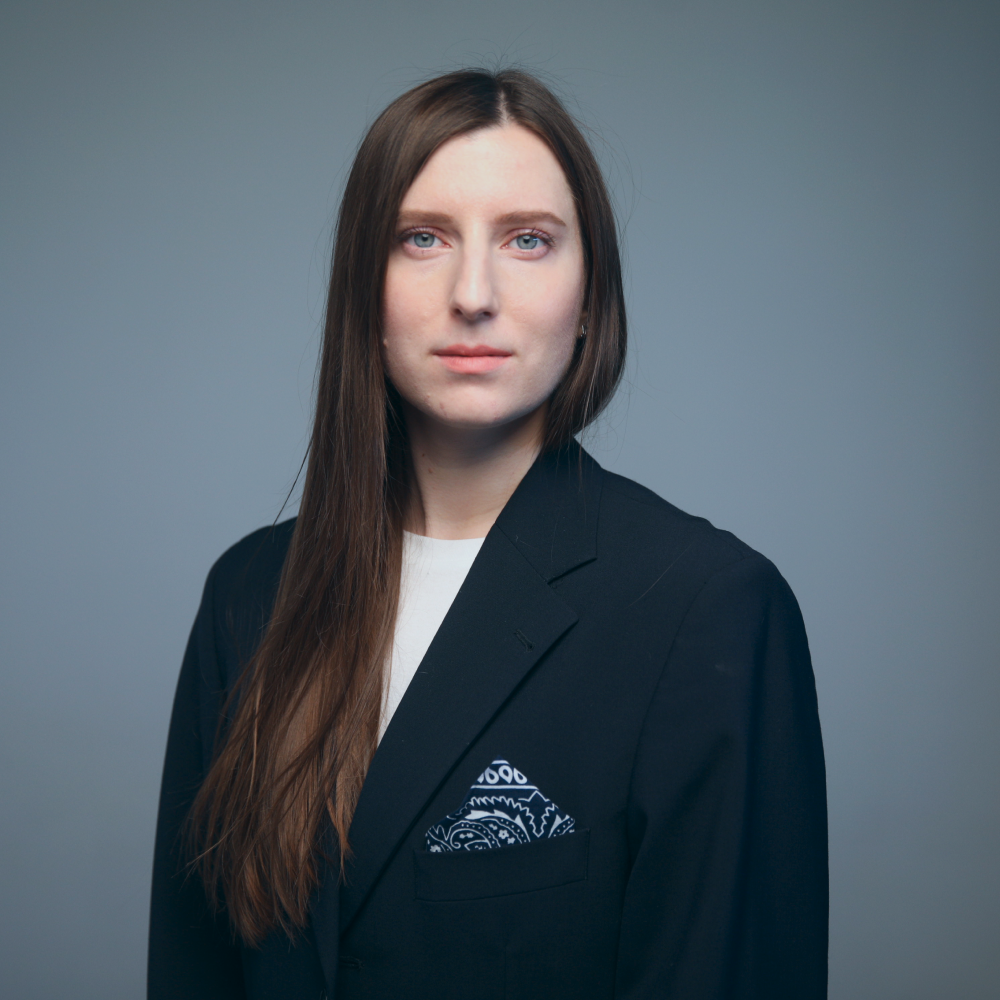 Anna Myroniuk
Head of Investigations
Anna Myroniuk is the head of investigations at the Kyiv Independent. Anna has run investigative projects on human rights, healthcare and illicit trade. She also investigated political and corporate misconduct and alleged wrongdoings in the Ukraine army's leadership. Anna holds a Masters in Investigative Journalism from the City University of London. She is a Chevening Scholar, the European Press Prize 2023 winner, the winner of the #AllForJan Award 2023, an honoree of the 2022 Forbes 30 Under 30 Europe Media & Marketing list, the runner-up in the investigative reporting category of the 2022 European Press Prize, and a finalist of the 2022 Ukraine's National Investigative Journalism Award and the 2020 Thomson Foundation Young Journalist Award.