This audio is created with AI assistance
President Volodymyr Zelensky on Jan. 24 launched the biggest government reshuffle since the beginning of Russia's full-scale invasion in February 2022.
A deputy head of the President's Office, a deputy prosecutor general, several deputy ministers, and several governors were ousted following a number of scandals, including corruption ones.
Some saw the reshuffle as an effort by Zelensky to clean house and show that state officials' corrupt and ostentatious lifestyle is unacceptable in a country at war.
"The president has realized that top officials need a kick in the ass," political analyst Volodymyr Fesenko told the Kyiv Independent. "He (sent them a signal) that they should work and live according to the demands of the war. They shouldn't put their own comfort above the war."
But critics argued that the reshuffle is a result of political infighting, not a genuine anti-corruption drive, since some notorious top officials accused of corruption are notably missing from the list of those fired.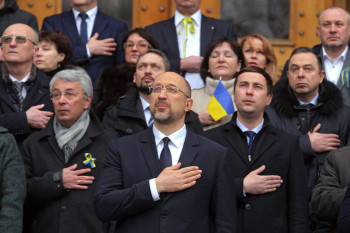 These include Zelensky's notorious Deputy Chief of Staff Oleh Tatarov, who was charged with bribery in 2020.
Some of the resignations also appear to remove people independent from Zelensky's Chief of Staff Andriy Yermak, who is arguably the second most powerful person in Ukraine.
"They're just fighting for their piece of the pie," Oleksandr Lemenov, head of anti-corruption watchdog StateWatch, told the Kyiv Independent. "Some of the resignations were initiated by Yermak's faction."
Tymoshenko's downfall
The resignation of President's Office Deputy Head Kyrylo Tymoshenko took place after a series of scandals. He did not respond to a request for comment.
According to the Bihus.info investigative journalism project, Tymoshenko has been using for his own purposes a Chevrolet Tahoe donated by General Motors for humanitarian needs and evacuating civilians from combat zones. Tymoshenko responded that he had been using the car for work.
Tymoshenko has also regularly driven a Porsche Taycan car worth around $100,000 owned by businessman Vemir Davityan, according to an investigation by online newspaper Ukrainska Pravda. Tymoshenko responded that he had already returned the car to Davityan, while the latter said he had given it to Tymoshenko for a test drive.
The National Agency for Corruption Prevention has launched a probe into the issue.
Tymoshenko has also supervised the Big Construction project, which envisaged building infrastructure all over Ukraine. The project has been marred with numerous corruption accusations.
Another function that Tymoshenko had at the President's Office was media communications. He is believed to control several Telegram channels that have promoted his interests, according to Fesenko.
The resignation of Tymoshenko, who is seen as independent from Yermak, "objectively strengthens Yermak's influence," Fesenko said.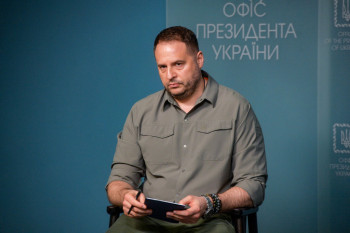 Deputy Prosecutor General's Spanish vacation
The resignation of Deputy Prosecutor General Oleksiy Symonenko followed a scandal around his trip abroad. He did not respond to a request for comment.
Symonenko went for a vacation to Spain in December-January using a Mercedes car owned by Lviv-based businessman Grigory Kozlovsky, according to an investigation by the online newspaper Ukrainska Pravda.
Under martial law, Ukrainian men aged 18 to 60 are banned from leaving the country during the war, except for cases when they obtain special permits from the government. Some Ukrainian state officials and businesspeople have routinely abused this system and bypassed the restrictions.
Following the Symonenko scandal, the National Security and Defense Council on Jan. 23 banned state officials from leaving Ukraine, except for business trips.
The National Agency for Corruption Prevention should check whether businessman Kozlovsky's links to Symonenko could constitute corruption, Lemenov said.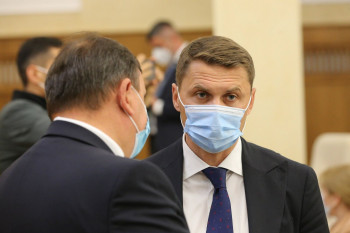 Symonenko has a controversial background. He has been accused of blocking corruption cases and persecuting opposition politicians to curry favor with incumbent authorities.
Among other things, he has allegedly helped destroy a corruption case against Zelensky's deputy chief of staff Tatarov, who was charged with bribery in 2020.
Symonenko transferred the Tatarov case from the independent National Anti-Corruption Bureau of Ukraine (NABU) to the Security Service of Ukraine (SBU), then led by Zelensky's childhood friend Ivan Bakanov, and the case eventually collapsed.
There is evidence that Symonenko had contact with Tatarov during the investigation despite a conflict of interest. In 2021, Symonenko attended a birthday party held by Tatarov, according to an investigation by Ukrainska Pravda.
Several Ukrainian media have reported recently that Tatarov was about to resign. However, the reports on Tatarov's impending resignation have not been confirmed so far.
Lemenov argued that Zelensky's failure to fire Tatarov indicated that he's not serious about fighting corruption.
"Tymoshenko was fired, but Tatarov remained," he said, adding that the accusations against Tatarov were more substantial. "Selective justice is worse than a lack of justice."
Tatarov has become the symbol of Zelensky's tolerance for corruption in his inner circle. The president has repeatedly refused to fire or suspend Tatarov.
The President's Office did not respond to requests for comment.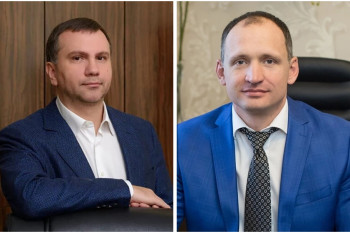 Other resignations
Meanwhile, Deputy Defense Minister Vyacheslav Shapovalov resigned after Ukrainian newspaper Zn.Ua reported on Jan. 21 that the Defense Ministry purchases food for the military at prices that are two to three times higher than those at Kyiv grocery stores, indicating a possible corruption scheme.
According to the report, the Defense Ministry agreed to pay Hr 17 for one egg, while its price at Kyiv stores is about Hr 7. A kilogram of potatoes to be ordered for Ukrainian soldiers costs Hr 22, while the price in Kyiv grocery stores is about Hr 9, Zn.Ua reported.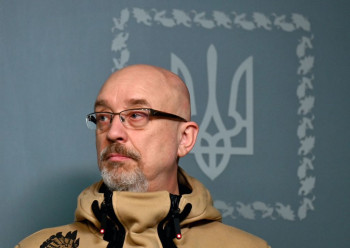 Defense Minister Oleksiy Reznikov claimed that the supplier meant to write Hr 170 per kilogram, not Hr 17 for one egg, and denied the existence of a corruption scheme.
Journalist Yuriy Nikolov, who broke the story, rejected this explanation. He published previous Defense Ministry contracts that clearly indicate a price for one egg, not for one kilogram.
Lemenov said that the Defense Ministry's explanations were bizarre and unconvincing. He added that Shapovalov had been chosen as a scapegoat in an effort to mitigate the corruption scandal.
On Jan. 24, the Cabinet of Ministers also fired Deputy Social Policy Minister Vitaliy Muzychenko, Deputy Territories and Communities Ministers Ivan Lukerya and Vyacheslav Nehoda, and Anatoliy Ivankevych and Viktor Vyshnyov - deputy heads of the State Service for Maritime and River Transport.
Additionally, the Cabinet approved the ousting of five governors – Dnipropetrovsk Oblast Governor Valentyn Reznichenko, Zaporizhzhia Oblast Governor Oleksandr Starukh, Sumy Oblast Governor Dmytro Zhyvytsky, Kherson Oblast Governor Yaroslav Yanushevych, and Kyiv Oblast Governor Oleksiy Kuleba.
Some of the deputy ministers and governors have been involved in corruption scandals, while other resignations appear to be a result of the government's restructuring rather than their negative background.
The best-known case concerns Governor Reznichenko.
On Nov. 2, Ukrainska Pravda published an investigation alleging that Reznichenko helped his fitness coach obtain road repair contracts worth Hr 1.5 billion (around $40 million). He and Yana Khlana, Reznichenko's fitness coach, have traveled together abroad, while she also uses a car registered with a company connected to the governor.
Following the investigation, the National Anti-Corruption Bureau of Ukraine opened a probe into alleged abuse of office.
On Jan. 22, the Cabinet also dismissed Deputy Infrastructure Minister Vasyl Lozynsky, who had been arrested and charged with getting a $400,000 bribe.
David Arakhamia, head of Zelensky's Servant of the People faction in parliament, also said on Jan. 23 that Pavlo Khalimon would be fired from the position of a deputy head of Zelensky's party faction following a corruption scandal.
According to Ukrainska Pravda, Khalimon bought a mansion in central Kyiv in the summer of 2022 amid Russia's full-scale invasion. According to the investigation, Khalimon tried to hide the purchase by registering the house as the property of Anastasiia Kotelenets, who the journalists allege is his girlfriend.
The journalists filmed Khalimon entering and leaving the house multiple times.
A year earlier, Kotelenets bought 45 land plots, including a few from a former business partner of Khalimon. The woman's Facebook page says that she works at a lingerie company.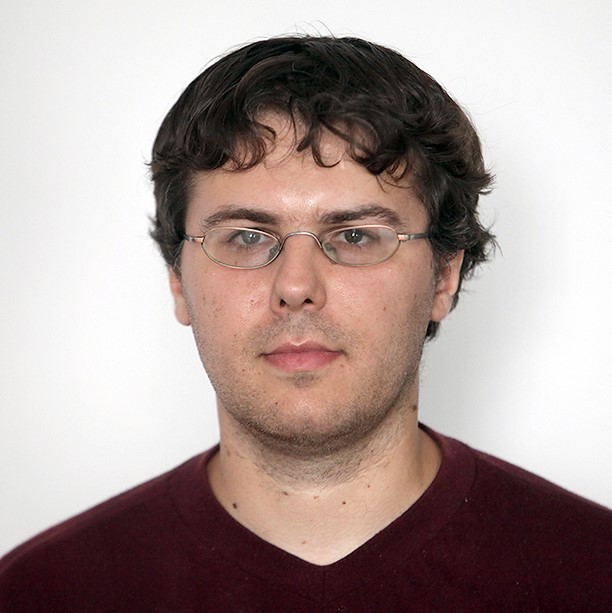 Oleg Sukhov
Reporter
Oleg Sukhov is a reporter at the Kyiv Independent. He is a former editor and reporter at the Moscow Times. He has a master's degree in history from the Moscow State University. He moved to Ukraine in 2014 due to the crackdown on independent media in Russia and covered war, corruption, reforms and law enforcement for the Kyiv Post.