This audio is created with AI assistance
According to an exit poll released after voting ended at 9 p.m. local time, Poland's opposition is set to win the country's general election.
The Ipsos exit poll gave Poland's governing Law and Justice (PiS) party 36.8% of the vote, which would result in 200 seats in the 460-seat parliament.
PiS is followed by the centrist Civic Coalition with 31.6%, the center-right Third Way with 13%, the New Left with 8.6%, and the far-right Confederation with 6.2%.
While PiS, which has been in power since 2015, came out on top in terms of support, the party's victory is offset by the fact that Poland's three leading opposition parties will hold the majority of the seats – 248.
According to the exit poll, voter turnout was 73%. The exit poll has a margin of error of around 2 percentage points.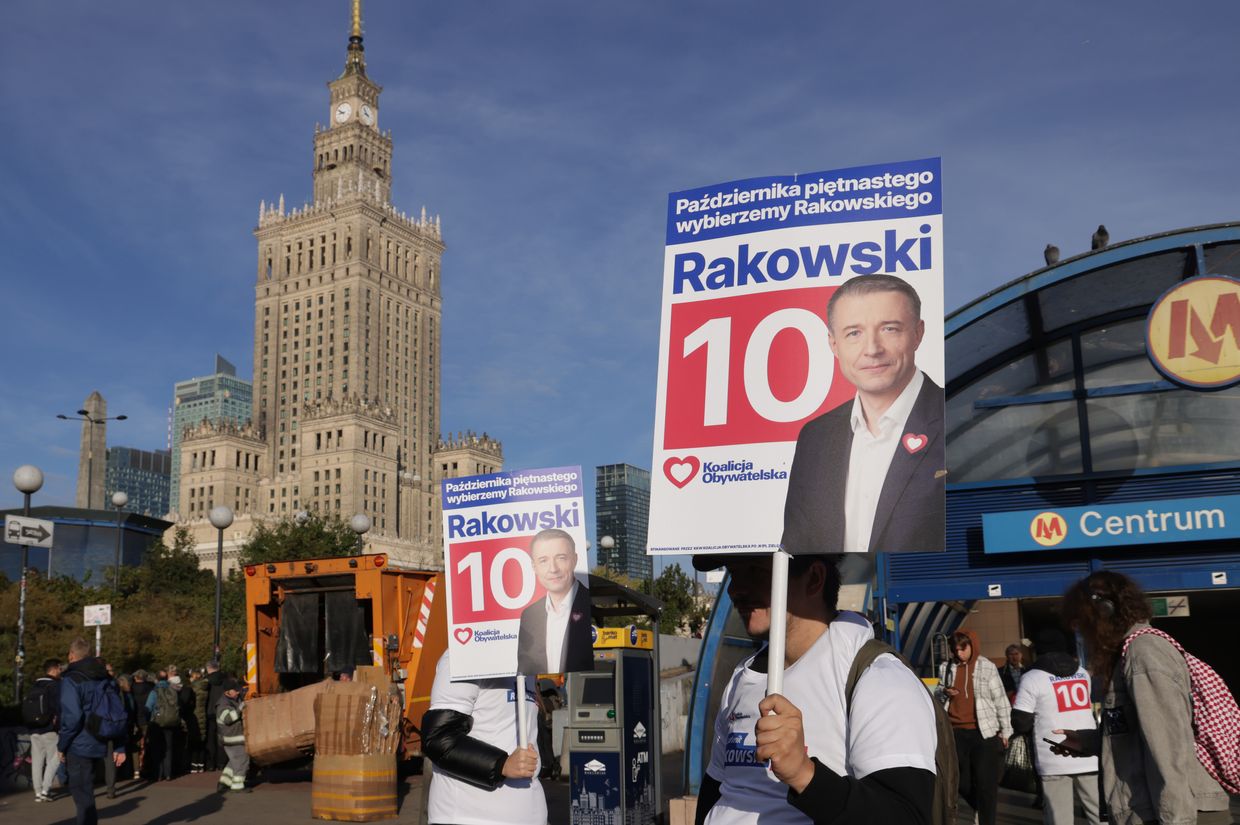 "Poland won, democracy has won. This is the end of the bad times, this is the end of the ruling party, PiS," Donald Tusk, who leads Civic Coalition, said.
Meanwhile, Law and Justice leader Jaroslaw Kaczynski acknowledged that the outcome is uncertain for his party.
"The question before us is whether this success will be able to be turned into another term of office of our government, and we don't know that yet. But we must have hope and we must also know that regardless of whether we are in power or in the opposition, we will implement this project in different ways," Kaczynski said.
Election observers have speculated about the importance of the elections for Polish-Ukrainian relations.
While Warsaw under the governing Law and Justice party has been a staunch ally of Ukraine, relations have become a bit tense over Ukrainian grain exports and lingering historical grievances.
Meanwhile, the Civic Coalition has backed ongoing support for Ukraine and for the country's accession to the EU.
However, the Confederation party has been more skeptical toward Ukraine, having campaigned using anti-Ukraine rhetoric and accusing Ukraine of not being grateful enough to Poland for its support amid Russia's war.