This audio is created with AI assistance
Lukashenko meets with Iran's first vice president in Minsk to lament Western sanctions amid the countries' continued support for Russia's war against Ukraine.
Lukashenko attends the CIS summit in Kyrgyzstan to mark Putin's first trip abroad since his international arrest warrant was issued.
The Belarusian parliament approves the first reading of an amended law that would place stifling restrictions on religious organizations across the country.
A teenager commits suicide after serving a prison sentence for merely insulting Lukashenko.
Oct. 18 marks one year since Darya Losik, the wife of jailed RFE/RL journalist Ihar Losik, was imprisoned on politically motivated charges.
Subscribe to newsletter
Belarus Weekly
Lukashenko: Belarus, Iran should work closely to counter attacks from West
Belarusian dictator Alexander Lukashenko met with Iranian First Vice President Mohammad Mokhber on Oct. 17 in Minsk to lament about Western sanctions and discuss the situation unfolding in the Middle East.
"You know the situation in Belarus. It is about the same (as) your country has," Lukashenko told Mokhber. "The pressure exerted on our states is unprecedented, but you have already learned to resist it to some extent, and your experience is valuable for us."
Lukashenko also accused so-called "unfriendly countries," like the U.S. and other Western states, of using the unfolding crisis between Israel and Hamas to stoke tensions with Iran.
"You (Iran) can feel it better," Lukashenko said. "Our answer is as follows: We must cooperate more closely with each other in order to be able to counter these attacks (by the West)."
Mokhber in turn urged Lukashenko to show his support for Palestine amid the ongoing conflict between Israel and Hamas.
Lukashenko has thus far refrained from expressing his position on the situation. After Hamas' attack on Israel on Oct. 7, Minsk expressed "grave concern," but kept its statement neutral.
Mokhber's request that Lukashenko supports Palestine was omitted from Belarusian state media reports of their meeting.
During a meeting with Belarusian House of Representatives Speaker Vladimir Andreichenko and Council of the Republic Speaker Natalya Kochanova, Mokhber noted that sanctions against Belarus and Iran should be turned into opportunities.
"We are two countries that are subject to illegal, oppressive sanctions by the United States," Mokhber claimed. "But the Islamic Republic of Iran has been able to use the sanctions, turning them into an opportunity."
Tehran and Minsk have a longstanding diplomatic relationship. Back in March, Lukashenko traveled to Iran to meet with Iranian President Ebrahim Raisi, after which the two leaders signed an agreement on comprehensive cooperation for 2023-2026.
Both Iran and Belarus have been condemned by Ukraine and the West for their support of Russia amid its ongoing war against Ukraine.
Both Tehran and Minsk provided Moscow with military support used to attack Ukrainian civilian targets and advised the Kremlin on how to circumvent international sanctions.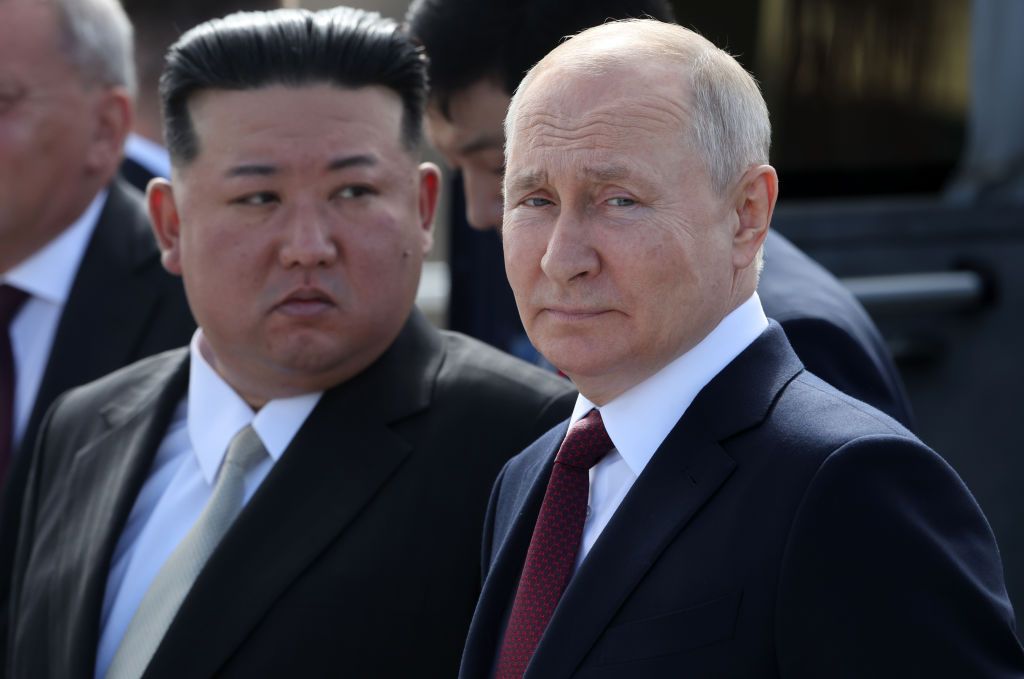 Lukashenko travels to Kyrgyzstan for CIS summit
Lukashenko traveled to Bishkek, Kyrgyzstan, for the Commonwealth of Independent States (CIS) summit on Oct. 13, according to the dictator's press release.
The CIS was originally formulated in 1991 as an informal successor organization for the now-defunct Soviet Union. However, only Armenia, Azerbaijan, Belarus, Kazakhstan, Kyrgyzstan, Moldova, Tajikistan, Russia, and Uzbekistan are current members.
"The West keeps attempting to shake us (CIS) loose, to weaken us, and to subjugate us," Lukashenko said.
"Georgia was the first country to withdraw from our association. Ukraine is de facto no longer with us. There are big problems with Moldova. Regretfully, Armenia doesn't always act in the spirit of partnership."
Armenian Prime Minister Nikol Pashinian declined to participate in the summit a week prior.
Lukashenko also remarked that those who were born and raised during the Soviet Union should take the lead in forwarding the CIS' interests.
"We have knowledge and experience. It is unlikely that today's young people will be up to the task. Most of them already don't understand many values and advantages, which united us and still unite us for now," he said.
Russian President Vladimir Putin also attended the summit in Bishkek, marking the first time he has traveled abroad since the International Criminal Court (ICC) issued an arrest warrant for his role in forcibly transferring children from Russian-occupied parts of Ukraine.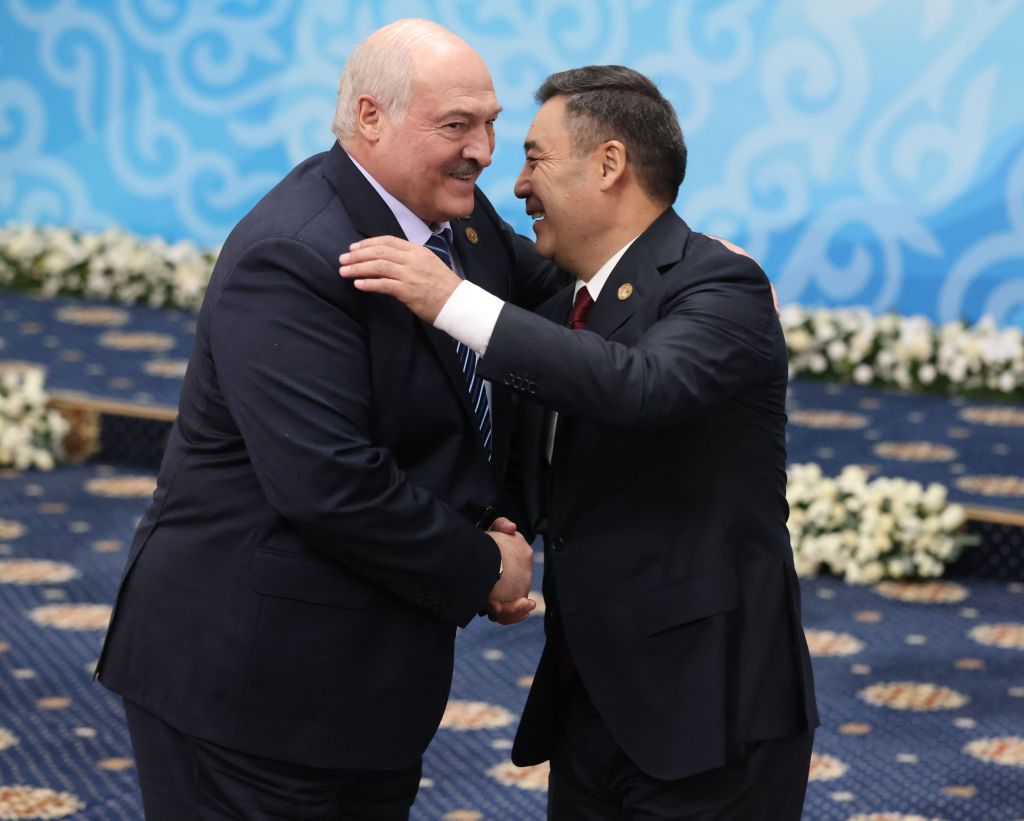 Belarus places new restrictions on religious organizations
The House of Representatives, the lower chamber of Belarus' parliament, approved the first reading on amendments to a law related to religious organizations in Belarus on Oct. 11.
If passed, amendments to the law titled "On Freedom of Conscience and Religious Organizations" would expand the reasons for which a religious organization may be dissolved.
Among the reasons listed are actions that do not comply with Belarus' domestic and foreign policy or "civil harmony," activities aimed at "discrediting the state," so-called "extremist activities," and "humiliating national honor and dignity," which includes "insulting officials."
The amendments also ban religious institutions from using any non-religious symbols at places of worship, engaging in political activities, or engaging with political parties.
Only citizens permanently residing in Belarus are permitted to lead religious organizations. Individuals listed as so-called "terrorists" by the state, a term often used by Belarusian authorities to refer to those who do not support Lukashenko's regime, are prohibited from holding leadership positions.
The proposed amendments still need to be approved by the Belarusian parliament's upper chamber and Lukashenko. If the law comes into force, all religious organizations in Belarus would have to re-register with the state or risk being dissolved.
Lukashenko's regime cracked down on religious figures in Belarus in the aftermath of the fraudulent 2020 Belarusian presidential election, which saw Lukashenko illegitimately tighten his grip on the country.
Religious leadership who condemned Belarusian authorities' response to the protests that followed the elections were targeted.
For example, Belarusian authorities banned the then-Archbishop of Minsk-Mahiliou, Tadeusz Kondrusiewicz, from entering Belarus after he expressed doubts over the legitimacy of the election results in August 2020. At the time, Lukashenko claimed Kondrusiewicz had gone to Poland to "receive advice on how to destroy our country."
Kondrusiewicz was then forced to resign.
According to Christian Vision, an interfaith Christian group, around 60 religious leaders have been targeted by the state. Twenty-two religious leaders have undergone legal or criminal proceedings.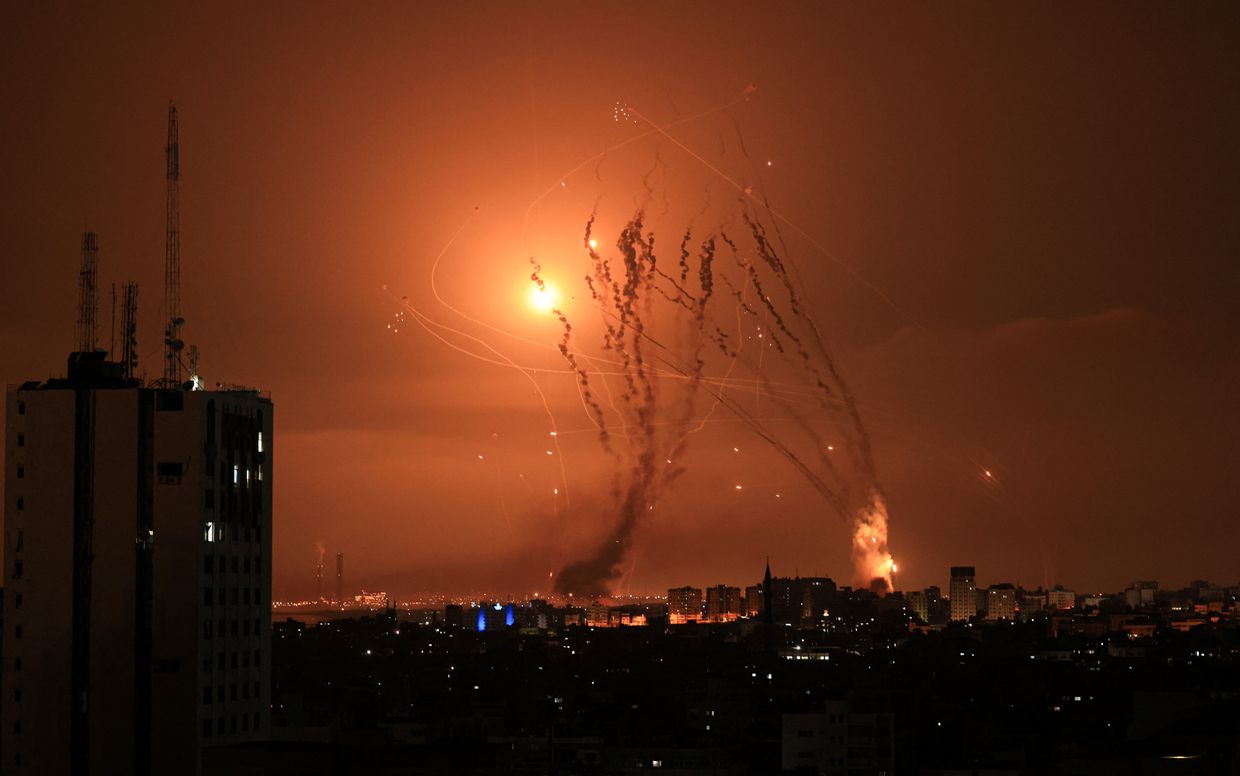 Teenager commits suicide after incarceration for politically motivated charges
Kiryl Shchahlou, a 19-year-old boy from Hrodno, committed suicide after serving a politically motivated jail sentence, according to Belarusian human activists.
Shchahlou was initially sentenced to 1.5 years of house arrest alongside two other people, one of whom was 16 years old, for "insulting the President of the Republic of Belarus." Shchahlou, then only 18 years old, was later sentenced to three months in prison and labeled a so-called "extremist."
After his release from prison in February, Shchahlou committed suicide. The information was only made public eight months after his death.
Wife of jailed journalist marks year in prison for politically motivated charges
Oct. 18 marked one year since Belarusian authorities imprisoned Darya Losik, the wife of jailed Radio Free Europe/Radio Liberty (RFE/RL) journalist Ihar Losik, for politically motivated charges.
Ihar Losik was a freelance writer for RFE/RL and the author of a Telegram channel that was the mouthpiece for protests in Belarus after the fraudulent 2020 presidential election.
Belarusian authorities sentenced him to 15 years in prison in December 2021 on several charges, including organizing mass riots and the incitement of social hatred. Ihar's relatives have reportedly not had contact with him since mid-February.
The United Nations Working Group on Arbitrary Detention has deemed Belarus' jailing of Ihar Losik a violation of international human rights law, saying his arrest was based "solely on his journalistic activity and his exercise of the freedoms of expression and association."
Darya was detained on the morning of Oct. 18, 2022, after she gave an interview during which she said her husband was illegally convicted. Belarusian authorities accused her of facilitating alleged "extremist activity," and rejected her appeal against her prison sentence in March.
Belarusian authorities claimed Darya falsely "positioned herself as the wife of a political prisoner," "gave a personal negative assessment to the state bodies whose competence includes the implementation of criminal prosecution and justice," "informed that her husband did not commit criminal acts and was convicted illegally," and "urged the relatives of other convicts to follow her example."
Darya was sentenced to two years in prison.
"If they wanted to punish me, I would accept it with pride. But alongside myself, they have punished my family, including my little daughter," Darya said prior to the announcement of her verdict.
Ihar and Darya's four-year-old daughter is reportedly being looked after by the couple's parents.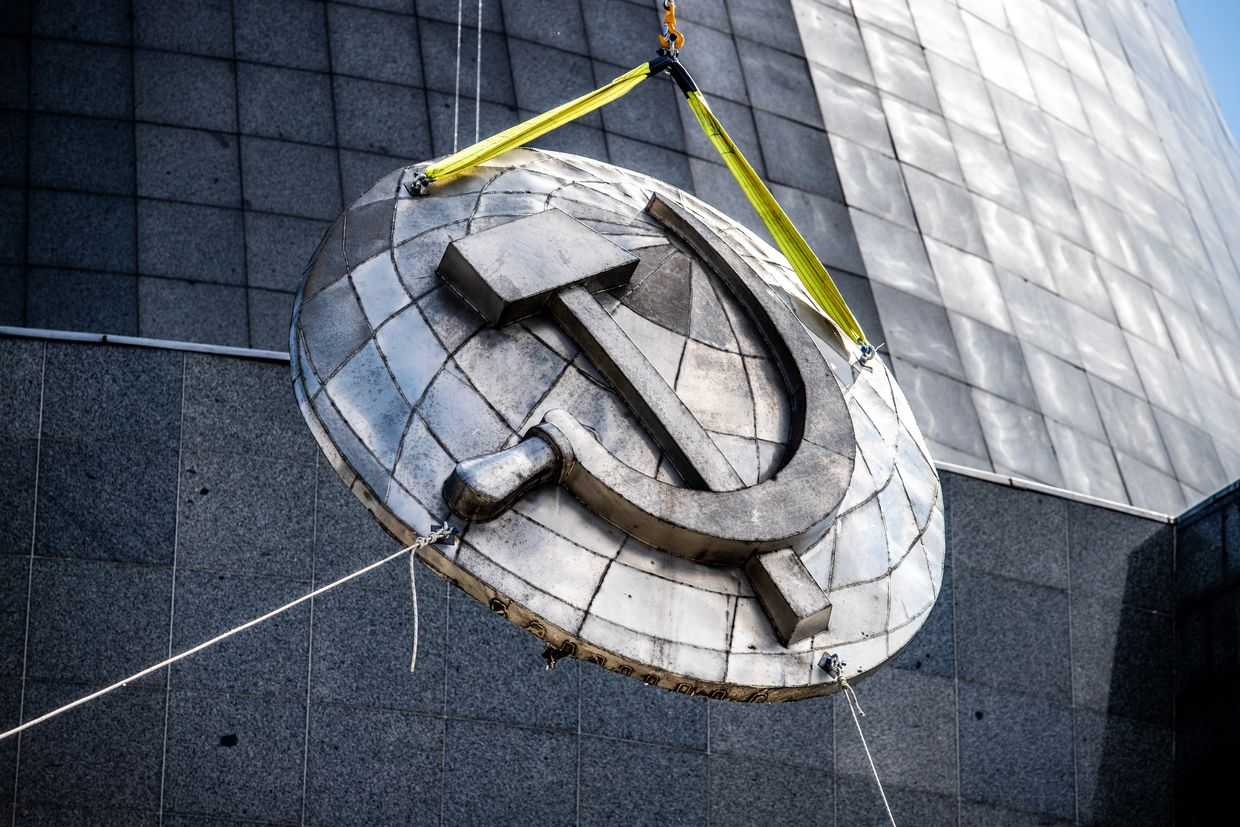 ---
---
Capital punishment in Belarus
The Spotlight segment provides readers with the historical context of contemporary events in Belarus.
Observed annually on Oct. 10, World Day Against the Death Penalty calls on members of the international community to abolish capital punishment.
While, according to Amnesty International, 112 countries have abolished the death penalty by the end of 2022, Belarus not only remains the last country in Europe to have capital punishment but continues to expand its use.
Capital punishment has been a part of Belarus' legal system since the country's independence in 1991. Executions are carried out with a single shot to the back of the head.
Given the difficulty of obtaining precise numbers, it's unclear how many people have been given the death penalty to date.
A referendum put forward by Lukashenko in 1996, which was deemed neither free nor fair, cemented Belarus' use of the death penalty.
Previously, capital punishment was applied to those who committed terrorist acts that resulted in casualties and murder. Fast forward to May 2022 and Minsk approved applying the death penalty to "acts of attempted terrorism."
The move was significant for two reasons.
First, the amendment expanded the ways Belarusian authorities could crack down on dissent.
"Terrorist" and "extremist" are terms often used by Belarusian authorities to describe people who oppose Lukashenko's regime.
Second, by expanding the death penalty to include mere "attempted acts of terror," the threshold to target such individuals is lowered and makes accusations easier to falsify.
Nearly a year later, in March 2023, Lukashenko approved a law extending the death penalty even further – civil servants and military personnel convicted of high treason can also face capital punishment.
Belarusian authorities claimed the law bolsters the state's fight against so-called "crimes of an extremist and anti-state orientation."