This audio is created with AI assistance
Subscribe to the Newsletter
Belarus Weekly
Poland deploys a tank battalion near its border with Belarus citing an eastern threat.
Belarus develops a new system that would allow it to inspect all mail coming from the European Union.
The European Parliament urges the EU to restrict Russian and Belarusian fertilizer imports amid Russia's war and Lukashenko's crackdown on Belarusian civil society.
Belarusian potash company Belaruskali intends to sue Lithuania for halting the transit of its products.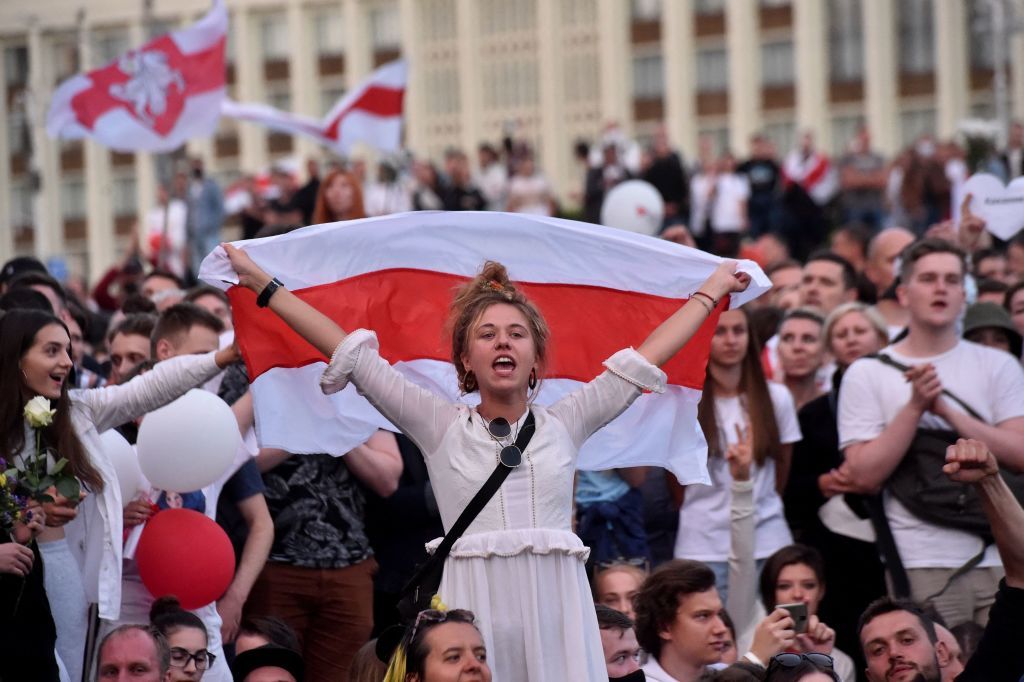 Poland deploys tank battalion at Belarusian border
The Polish Defense Ministry announced the deployment of a new tank battalion near Poland's border with Belarus on Nov. 13.
According to Polish Defense Minister Mariusz Blaszczak, the tank battalion's task is to "deter the aggressor and ensure security, given the directions of attack from the east."
EU and NATO members Poland, Latvia, and Lithuania, which all share borders with Belarus, have expressed growing concern over what they call escalating provocations by Belarus, citing the Minsk-engineered migrant crisis, the Wagner Group's presence in the country, and Belarusian military drills near their borders.
The battalion will reportedly be stationed in the Polish village of Czartajew, which is around 50 kilometers from the border with Belarus.
"We are aware of the threats," Blaszczak continued. "We are perfectly aware that the Kremlin rulers started the war (against Ukraine) because they want to rebuild the Russian Empire. This has always been dangerous for the nations in the neighborhood."
"Therefore, in order to prevent our homeland from being attacked, we are strengthening the Polish army, we are establishing new military units. This tank battalion here in Czartajew will be equipped with K2 tanks. These are modern tanks that were designed in the 21st century."
Czartajew is reportedly already equipped with a camp to accommodate the battalion, and permanent infrastructure will be set up in the next few years.
According to Blaszczak, there are currently over a hundred stationed in the village, with the prospect of expanding to several hundred.
Kremlin spokesperson Dmitry Peskov called Wasaw's decision "another step… toward escalating tensions," adding that Belarus "knows what to do" in such a situation.
"They (Belarusians) are doing everything that needs to be done in this situation in order to ensure security," Peskov claimed.
Minsk has yet to comment on the developments.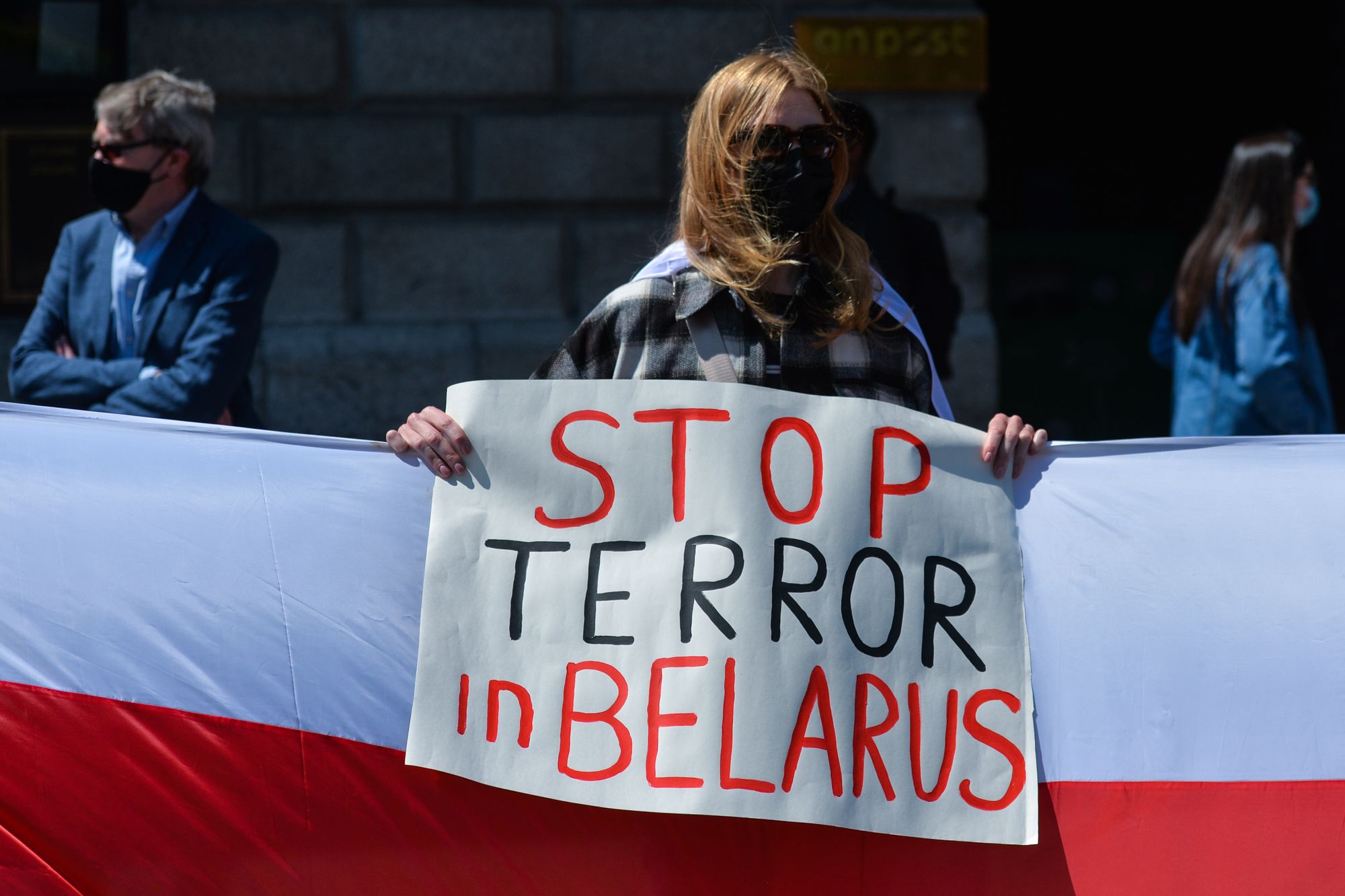 Belarusian IT specialist arrested over airfield drone attack
Belarusian authorities sentenced IT specialist Dzmitryi Mastavy to 10 years in prison on charges of treason and collaboration with extremists over a drone attack at the Machulishchy airfield near Minsk in February that damaged a Russian military plane.
According to Belarusian state media, Mastavy is accused of having organized an online broadcast from the airfield, which is located near his home, for Belarusian monitoring group Belarusian Hajun.
Belarusian Hajun denied the claim.
The Belarusian Interior Ministry conducted mass arrests back in March in the aftermath of the attack on the military airfield.
BYPOL, an initiative of exiled Belarusian law enforcement, claimed to have conducted the attack with drones, adding that everyone involved managed to escape the country.
Lukashenko claimed that Belarusian authorities arrested several people responsible for the attack, saying they had acted "under the command of Ukraine's Security Service and the CIA." He provided no evidence to support his allegation.
Ukraine's Foreign Ministry spokesperson Oleh Nikolenko dismissed Lukashenko's accusation. He said it is "another attempt to create an artificial threat from Ukraine to justify its (Belarusian) support of Russia's aggression."
Belarus to inspect mail coming from EU countries
A new government document is underway to expand the authority to inspect all mail coming from the European Union, the Belarusian State Customs Committee announced on Nov. 11.
Belarusian dictator Alexander Lukashenko declared in September that he had authorized a decree enabling inspections to restrict the import of aerial drones to prevent their use by individuals.
No mention was made of when the practice will be implemented.
The move comes amid the Belarusian government's yearslong clampdown on the opposition, media, and civil society since the fraudulent 2020 presidential elections, which tightened Lukashenko's grip on the country.
European Parliament urges EU to restrict Russian, Belarusian fertilizer imports
The European Parliament issued a joint motion on Nov. 8 urging the European Union to introduce price and volume caps on Russian and Belarusian fertilizer imports.
Extensive sanctions have already been placed on Belarusian potash, a key ingredient in fertilizers and one of Minsk's main sources of income.
The European Parliament has called to bring fertilizer-related restrictions on Belarus in line with those on Russia.
The EU imposed restrictions targeting 20% of Belarusian potash exports back in 2021 in response to escalating human rights violations in Belarus, and the violent repression of civil society, democratic opposition, and journalists.
The measures were also due in part to the forced landing of a Ryanair flight in Minsk in May 2021, and the related detention of Belarusian journalist Raman Pratasevich and his then-girlfriend Sofia Sapega.
A new EU-imposed sanctions package in March 2022 led to a total ban on Belarusian potash imports in response to Belarus' role in Russia's full-scale war against Ukraine.
At its peak, Belarus exported 10-12 million metric tons of potash annually. Belarusian potash exports dropped to 4.5 million metric tons in 2022 due to sanctions.
Belarusian potash company to sue Lithuania for halting transport
The Belarusian Foreign Ministry and the Belarusian potash company Belaruskali are preparing to take legal action against Lithuania for banning the transport of potash through Lithuania, Lithuanian media reported.
Lithuania halted the transit of Belaruskali's fertilizer exports via Lithuania in February 2022 after the government ordered the state-owned railway company Lietuvos Gelezinkeliai to terminate its long-term contract with the Belarusian manufacturer.
In so doing, Belaruskali claims Lithuania violated a bilateral investment protection agreement, demanding around 1 billion euros ($1.1 billion) in compensation.
The Lithuanian Transport Ministry confirmed to local media that the process has begun, although it did not provide further comments.
"Yes, we confirm," the Lithuanian Transport Ministry said. "In order not to harm the process' course and Lithuania's position, we cannot make any further comments at this stage."
Lithuania's move to halt the transit of the Belarusian company's exports followed the expansion of sanctions against Belarus by the U.S. Treasury to include Belaruskali and its subsidiary, the Belarusian Potash Company.
---
---
Bandarenka's murder
The Spotlight segment provides readers with the historical context of contemporary events in Belarus.
Raman Bandarenka, 31, was abducted and murdered on Nov. 12, 2020, while trying to protect white-red-white flags from riot police.
On Nov. 11, a group of plain-clothed men, known to be riot police officers, were cutting down pro-opposition flags near Bandarenka's apartment complex.
Bandarenka intervened, and after a brief verbal confrontation, he was physically assaulted by three men, believed to be police officers undercover.
Bandarenka was delivered to the Central Police Station, severely beaten and unconscious. He died the next day.
Thousands of Belarusians took to the streets to demand a fair trial, to no avail.
Journalists of Polish-backed Belsat TV channel Katsiaryna Andreyeva (Bakhvalava) and Daria Chultsova, who were live-streaming the protest on Nov. 15, 2020, dedicated to Bandarenka. Both were detained and accused of inciting actions that "grossly violated public order."
They were subsequently sentenced to two years in prison.
The Kyiv Independent spoke to Daria Chultsova about the rally commemorating Raman Bandarenka and the punishment she received for doing her job.
How did the events on Nov. 15 unfold? What was memorable about that day? How did it differ from all the other rallies?
It was different because we were streaming from an apartment. I typically worked with people on-site. Watching it all from above was strange, seeing the crowd being dispersed and people detained, stun grenades going off. I was an observer.
Otherwise, it was a standard day of streaming (from the protests) — nothing to portend trouble. I've been detained before. For journalists working in Belarus at that moment, it was no news that we could be detained and locked in for days on administrative arrest.
We went to work fully aware of how it could end. But that day, we ended up being the first prosecuted journalists.
When did you realize that something was off this time, that this will result in the first criminal case for journalistic activity?
I guess the idea that this could lead to serious problems first came when they started threatening us in the police department that we "would be sewing shirts in a penal colony." This is a direct quote.
There was no administrative or criminal case against us yet. We sat in the office with the investigator. And he told us with a smile on his face that we would go to the colony. But at that time, we still thought it was just a threat.
The second time, it occurred to me after we had already received an administrative punishment. We were transported to the infamous Okrestina detention center. After some time, I don't remember, the next day or the day after, Katsiaryna was removed from our cell. We got separated.
In Belarus, there is a rule that "accomplices" are not kept together. And when Katsiaryna was taken away, it became clear that something bad was about to happen.
In the end, we were taken to the Frunzenskiy police department and told that a criminal case had been opened against us.
How did you and Katsiaryna take the news that it would be a criminal case? And how did you then take the court's verdict?
I don't know how Katsiaryna took it. Of course, it shocked me because I couldn't believe Lukashenko's regime would do such a thing. Criminal convictions of journalists are usually followed by big sanctions and condemnation from other countries. Up until the last moment, I thought that he would not go for it.
I think many people have seen these pictures from (the courtroom, during the announcement of) our verdict, where we look very happy, smiling. We probably knew to some extent how the case would end. The whole absurdity of the situation was making us laugh.
But at that point, (we were each given) two years.
It didn't seem so terrible. But the sentence (Katsiaryna) received afterward – eight years – was more shocking to me than our previous two years. Сonvicting a journalist for treason against the state is blatant.
It must be an odd reality, saying it's good to receive two years instead of 10. Looking back, what does this mean to you?
It is impossible to look back for the simple reason that not much time has passed yet. And because I always talk about it, it's not over for me.
This was the first criminal case against journalists in 2020. But others followed; now, 33 media workers in Belarus are behind bars. What do they have to face in detention?
Now, as far as I know, the regime has toned down its repressive machine. There isn't strong pressure as there was originally. On journalists, on Katsiaryna in particular.
When we were imprisoned, we were required to admit guilt to write a plea for pardon. Back then, some people were literally blackmailed into signing a guilty plea.
I was regularly taken for talks – they tried to brainwash me throughout the first few months.
Some of them pretended to be good cops, and some acted as "bad ones." After a 15-20 minute conversation with (bad cops), I felt as if I was raped and couldn't recover for hours.
People (in custody) live in unbearable conditions, under constant humiliation. (Observers) prevent them from receiving letters. They limit calls and restrict visits.
What do you know about Katsiaryna? How is she holding up in detention? How is she coping with her long sentence?
As far as I know, Katsiaryna's moral condition is stable. She is focused on herself and writes poetry. But physically, her health is deteriorating. Her allergies have gotten worse; her eyesight and hearing are deteriorating. All these problems haunt everyone who's been in prison.
Did you decide whether to return to journalism after your release?
It was what it was. That's it. I didn't decide to get back to journalism because I didn't ever leave it. I was taken away from journalism. So I just came back from a temporary leave, returned to my work, to the profession I was studying for and wanted to pursue.