This audio is created with AI assistance
Maria Lvova-Belova, a Russian official wanted by the International Criminal Court for abducting Ukrainian children, visits Minsk to discuss the "protection of children."
Hungary's foreign minister makes a second controversial visit to Minsk. Belarusian dictator Alexander Lukashenko invites Hungarian Prime Minister Viktor Orban to visit Belarus.
A Belarusian official claims Minsk has every right to "pave a corridor" through Lithuania to transit its goods – a statement Vilnius calls an "open threat to attack Lithuania."
Ukrainian authorities note the withdrawal of most Russian troops from Belarus.
The Red Cross' Belarusian branch refuses to dismiss its head, despite the IFRC's demand.
Belarusian authorities sentence three rock band members, whose songs voiced support for anti-regime protests in 2020, to jail.
Subscribe to the Newsletter
Belarus Weekly
Russian official wanted for abduction of Ukrainian children visits Minsk
Russian Children's Rights Commissioner Maria Lvova-Belova, who is wanted by the International Criminal Court (ICC) for her role in the illegal transfer of Ukrainian children to Russia, arrived in Minsk on Nov. 1.
According to Russian state-controlled media, Lvova-Belova met with Russian Ambassador to Belarus Boris Gryzlov and discussed issues of so-called "child protection" with the General Secretary of the Commonwealth of Independent States, Sergei Lebedev.
The ICC issued an arrest warrant for Russian President Vladimir Putin and Lvova-Belova for coordinating the illegal transfer of children from Russian-occupied parts of Ukraine since the onset of Russia's full-scale war.
The unlawful transfer and deportation of people constitutes a war crime under international law.
According to official estimates, Russia has abducted over 20,000 children from Russian-occupied parts of Ukraine, although the number is likely much higher.
During his meeting with Lvova-Belova, Gryzlov noted that 2,250 children from Russian-occupied parts of Ukraine, which he inaccurately referred to as "liberated territories," have arrived in Belarus.
The European Parliament called on the ICC in September to issue a similar arrest warrant for Belarusian dictator Alexander Lukashenko's complicity in the crime, as Belarusian authorities have admitted to hosting children taken from Ukraine.
"If we speak the language of facts, then no country or organization in the world has done as much to ensure the safety and well-being of Ukrainian children as Russia and Belarus,"  Lvova-Belova claimed, adding that she will continue to lead the transfers.
"As for the West's accusations, everything is distorted: the evacuation of children turns into 'deportation,' guardianship turns into 'forced adoption.' This is being done with the aim of demonizing the image of Russia," she claimed.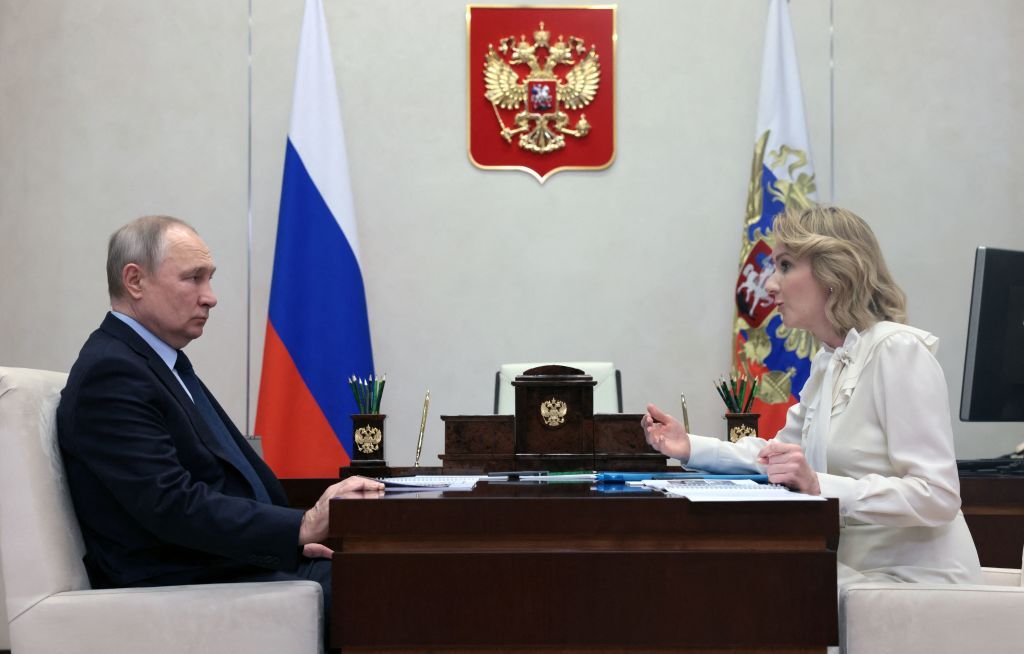 Lukashenko invites Orban to Belarus, Orban to consider
Belarusian dictator Alexander Lukashenko extended an invitation to Hungarian Prime Minister Viktor Orban to visit Belarus as the country sinks into deeper isolation amid its involvement in Russia's war against Ukraine.
Lukashenko conveyed the message to Orban through Hungarian Foreign Minister Peter Szijjarto, who made his second visit to Minsk last week since the onset of Russia's full-scale war.
During Szijjarto's visit, Lukashenko expressed wanting to "discuss serious matters with Orban," adding that he is open to "dialogue with European countries."
Orban's press chief said the prime minister would consider the invitation after returning from a European Union summit in Brussels.
Szijjarto attended a conference titled "Eurasian Security: Reality and Prospects in a Transforming World."
According to Minsk, the conference was aimed at a "frank and inclusive discussion on the prospects for Eurasian security in the context of the existing world order crisis, chronic military and political contradictions between key global players, and the almost complete lack of communication between them."
The Belarusian Foreign Ministry said the event also touched on economic integration and a "unified Eurasian security architecture," the "threats and opportunities" posed by nuclear weapons, and "strategic stability."
"Peace and coherence are what will allow Europe to be strong and safe again," Szijjarto said during the conference, according to Belarusian state-controlled media. "European peoples, including Hungarians, have already paid a heavy price for the war in Ukraine, despite the fact that we are not responsible for it."
"I believe that it is very important to keep channels of communication open," he added, noting that "global security is now in its worst shape since the end of the Cold War."
Belarusian democratic opposition leader Sviatlana Tsikhanouskaya criticized Szijjarto's visit, saying "there can't be any deal-making with a dictator involved in war crimes, (the) kidnapping of children, and terror against his own people."
Szijjarto visited Minsk back in February, making him the first senior official of a EU member state to visit Belarus in the aftermath of the regime's brutal crackdown on civil society in 2020.
His visit sparked controversy, with critics saying the move went against the EU's approach to Belarus and Russia's war.
The Hungarian government under Orban has been criticized for its approach to Russia and Belarus amid the war against Ukraine. Orban has issued several statements criticizing Western aid to Ukraine, sanctions against Russia, and countries' European and NATO trajectory.
Belarusian official threatens to 'pave corridor' through Lithuania to transit goods
Belarus' First Deputy State Secretary of the Belarusian Security Council Pavel Muraveiko claimed Belarus has every right to "pave a corridor" through Lithuania to transit goods.
Lithuania halted the transit of Belarusian goods through its territory in February 2022 in a move aimed at punishing Lukashenko's regime for its crackdown on Belarusian civil society.
Lithuania also suspended the transit of certain Belarusian goods to and from Kaliningrad Oblast, a Russian exclave nestled between Poland and Lithuania, in June 2022 to comply with EU-imposed sanctions.
At the time, Lukashenko said Lithuania's decision to comply with EU sanctions "resembles a declaration of war."
"Lithuania actually forbade us to move our goods across the border," Muraveiko said on Oct. 30. "From the perspective of banal logic, we have every reason to cut through a vitally important corridor for us by force of arms."
Lithuania's Foreign Ministry summoned Belarus' interim charge d'affaires, Yaroslav Khmyl, "expressing a strong protest over the threatening remarks" made by Muraveiko.
The ministry noted that Muraveiko's statements could be interpreted as an "open threat to attack Lithuania and are entirely unacceptable," adding that it expects Minsk to issue an official explanation.
Lithuania and Poland have both expressed concerns about provocations by Russia and Belarus, especially near the Suwalki Gap.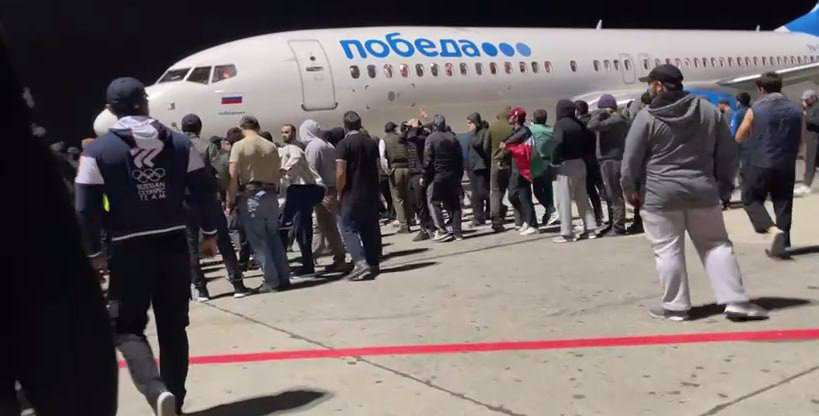 Ukrainian authorities: Russia likely withdrew all troops from Belarus
Russia appears to have withdrawn and not replaced its troops stationed in Belarus, the spokesperson for Ukraine's State Border Guard Service, Andrii Demchenko, said on Oct. 31.
According to Demchenko, there are still some Russian military personnel in Belarus, but they are for the most part those who service Russian equipment in the country.
He added that the Border Guard Service is actively monitoring the border with Belarus and that the situation is "fully under control," noting that there is no evidence that personnel or equipment are being moved toward Ukraine.
Demchenko added that under 1,000 of the 8,000-some Wagner Group mercenaries sent to Belarus this past summer to train the country's military remain.
The number of Russian military personnel stationed in Belarus at one point reached a high of 10-11,000 back in 2022, and dropped sharply throughout 2023. Ukraine's Border Guard Service recorded an estimated 1,000 Russian troops in June, for example.
Ukrainian Lieutenant General Serhii Naiev noted in late August that Russia's ground forces had been fully withdrawn from Belarus.
Russia's initial assault at the onset of its full-scale invasion of Ukraine in 2022 was launched from Belarus. Russia has since used Belarusian territory as a launching pad for attacks on Ukraine and to train Russian troops before sending them to the front line.
Belarusian Red Cross chief to remain despite call for dismissal
The head of the Red Cross' Belarusian branch, Dzmitryi Shautsou, has not stepped down from his post despite the International Federation of Red Cross and Red Crescent Societies' (IFRC) request that he do so.
The IFRC demanded that Shautsou be dismissed in early October after he bragged about taking children from Russian-occupied parts of Ukraine to Belarus and was shown in Ukraine's Donbas region wearing military clothing adorned with the letter "Z," which is a Russian pro-war symbol.
The IFRC's board gave the Belarusian branch until Nov. 30 to dismiss Shautsou, noting that it would otherwise suspend the branch and urge all stakeholders to stop cooperation with it.
However, the Belarusian branch voted back in September to keep Shautsou in office and, according to Russian state-controlled media TASS, Shautsou has continued in his role.
The Belarusian branch reportedly has no intention of dismissing Shautsou and denounces the IFRC's demand that it do so, claiming it is acting in accordance with the Belarusian Red Cross' charter.
The Belarusian Red Cross also claimed Shautsou has no plans to visit Donbas again, and that his previous trip to the Russian-occupied parts of Ukraine's Donetsk and Luhansk oblasts was "caused by the need to protect the reputations" of Belarus and the IFRC from "accusations of abducting… children who previously participated in Belarusian Red Cross-provided recovery assistance in Belarus."
According to the statement, Shautsou is "personally convinced that these children returned home safely," and that the Belarusian Red Cross is only operating within Belarusian territory.
Belarus hands popular rock musicians lengthy jail sentences
A Homiel court gave the three members of Tor Band, a popular Belarusian rock group whose songs voiced support for anti-regime protests in 2020, lengthy prison sentences on Oct. 31.
Authorities sentenced Yauhen Burlo, Andrei Yaremchyk, and Dzmitryi Halavach to eight, seven and a half, and nine years in jail, respectively.
The musicians were accused of "insulting" Lukashenko, "discrediting the country," establishing a so-called "extremist organization," and "inciting hatred."
Burlo, Yaremchyk, and Halavach were arrested in October 2022 and put on trial on Oct. 14 of this year. Back in January, Belarusian authorities labeled the band "extremist," a term used by Belarusian authorities to discredit those who oppose Lukashenko's dictatorship.
The band, which hails from Rahachou, a small town in southeastern Belarus, rose to fame in 2020 after it released its popular single, "We're not a people," which criticized Lukashenko's attempts to quell the protests responding to the fraudulent election. (You can check it out here).
"They all cried during the verdict," an unnamed source told Radio Free Europe/Radio Liberty's Belarusian service. "One of their relatives lost consciousness during the verdict's announcement. Yauhen Burlo was on crutches, he could hardly move. He didn't even stand up during the announcement of the verdict."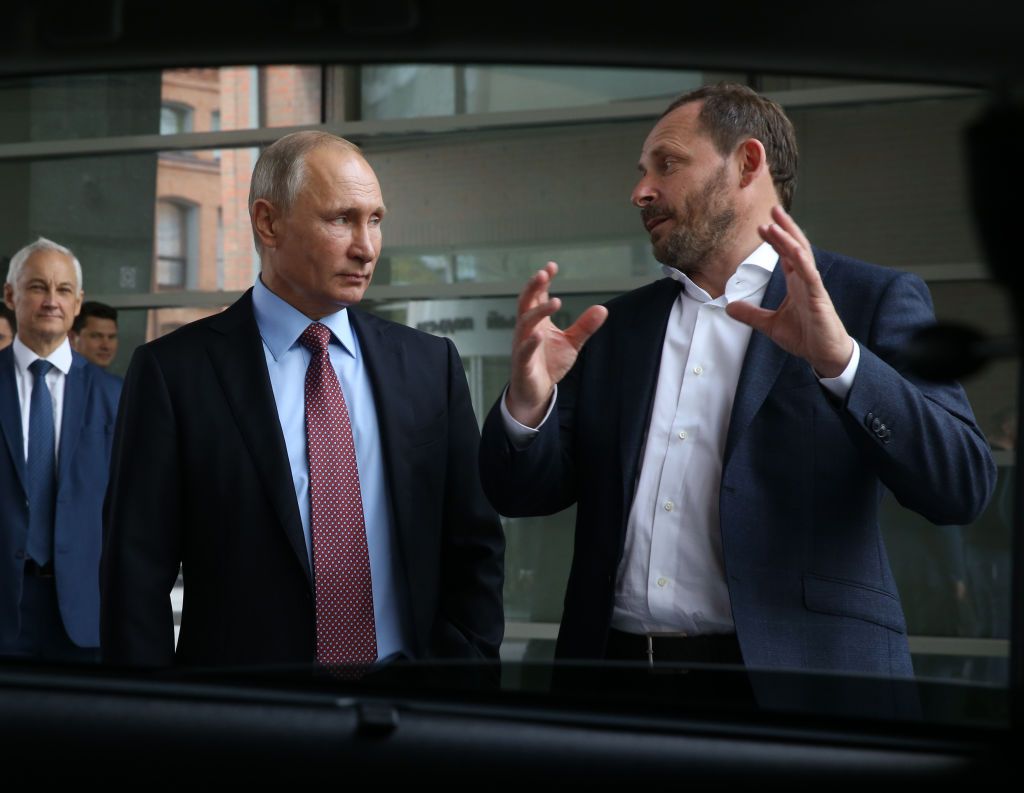 ---
---
Night of the Murdered Poets
The Spotlight segment provides readers with the historical context of contemporary events in Belarus.
Late on Oct. 29, Belarusians commemorate the Night of the Murdered Poets, also known as the Black Night, marking the peak of the Soviet Great Terror of 1937.
One hundred thirty-two representatives of Belarusian intelligentsia, including writers and poets, scientists, and public figures, were shot dead in Minsk and buried in the outskirts of the city.
In 1937, Soviet tyrant Joseph Stalin signed the list of "persons subject to trial by the Military Collegium of the Supreme Court of the USSR." The Belarusian section of the list included 103 individuals in a trumped-up case of so-called "united anti-Soviet underground resistance."
Local authorities added more individuals to the list, ending up with 132 names, which included Ales Dudar, the first to translate Pushkin's poem "Eugene Onegin" into Belarusian, poets Yuli Taubin, Todar Kliashtorny, writer and the former prime minister of short-lived Belarus People's Republic Vatslau Lastouski, the chairman of the first Soviet Belarusian government Tsishka Hartny, and many others.
In total, in 1937-38, around 500 Belarusian cultural figures were either sent to camps or murdered on the spot by the Soviet regime.
Researcher Leanid Mariakou suggests that Soviet Secret services killed or sent to camps more than 90% of Belarusian writers.
The place of their burial was revealed only in 1988 after Zianon Pazniak, now a well-known opposition figure in the country, published the article "Kurapaty - the Road of Death."
Based on research and small-scale excavations, Pazniak proved that Kurapaty, the forested area near Minsk, was the site of mass executions between 1937 and 1941. Tens of thousands of people are said to be buried there.
After Lukashenko took power, he cracked down on those commemorating the victims of the Soviet regime.
To commemorate the victims of Stalin's terror, activists placed dozens of crosses in Kuropaty. Some of them were demolished by authorities. A road was also commissioned to run across the site.
Visiting the memorial now might result in an arrest. Eighty-six years after the Great Terror, the new generation of Belarus' intelligentsia is jailed or exiled, while books about the events of 1937 are banned by the state.