This audio is created with AI assistance
It was another one of those losses.
A young, bright Ukrainian who had a long life to live. Somebody who many perceived as "immortal" because the country's future was hard to imagine without their dedication and patriotism. Somebody for whom thousands, both friends and strangers, would gather in central Kyiv to say final goodbyes.
This time, it was 27-year-old Dmytro Kotsiubailo, known by his call sign "Da Vinci." He was one of the youngest commanders in Ukrainian history, a legendary soldier, and a Hero of Ukraine, killed by Russia near Bakhmut, Donetsk Oblast, on March 7.
"(Russian President Vladimir) Putin's horde is taking our most beautiful sons and daughters," said the priest during the memorial service at the St. Michael's Golden-Domed Monastery on March 10, with hundreds of people clustered inside around Kotsiubailo's body and his family.
"Dmytro showed, through his example, how to love and defend your country," the priest went on.
Kotsiubailo was the commander of the First Mechanized Battalion "Da Vinci Wolves."
"He died with a weapon in his hands… going into the battle first" his battalion wrote on their official Telegram channel. "He lived and died like a hero," the post said.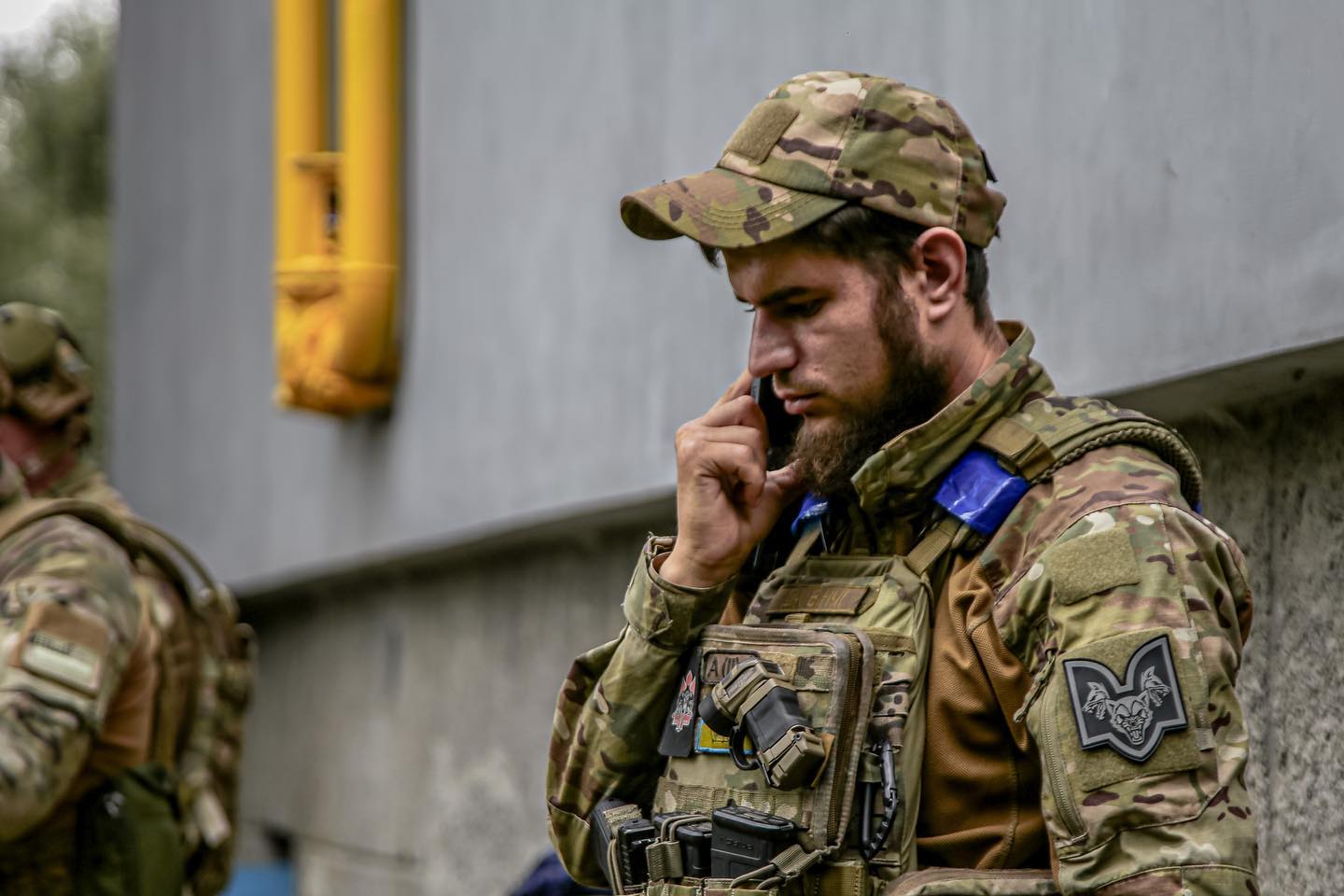 Kotsiubailo was born in Ivano-Frankivsk Oblast in western Ukraine. He was an active participant of the EuroMaidan Revolution, also known as the Revolution of Dignity in 2013-2014, when Ukrainians took to the streets to topple pro-Russian then-President Viktor Yanukovych. When shortly after Russia invaded Ukraine's Donbas and annexed the Crimean Peninsula, Kotsiubailo took up arms. He was wounded by a Russian tank shell in battle in Donetsk Oblast that same year, but came back to the front line having recovered just three months later.
"Eastern Ukraine truly was his home," Melaniya Podolyak, a Ukrainian activist and Serhiy Prytula Foundation project coordinator, who knew Kotsiubailo, told the Kyiv Independent. She says Kotsiubailo barely ever left the front line in the nine years of Russia's ongoing war.
The young soldier was a part of the First Assault Company within the 5th battalion of the Ukrainian Volunteer Corps (DUK), a military wing of the Right Sector – a Ukrainian nationalist movement. For years, DUK were autonomous volunteer formations independent from the Ukrainian military, taking part in some of the toughest battles in the east of Ukraine.
In 2016, Kotsiubailo – who was only 21 at the time – became the commander of the First Assault Company, which has operated under the name "Da Vinci Wolves" ever since.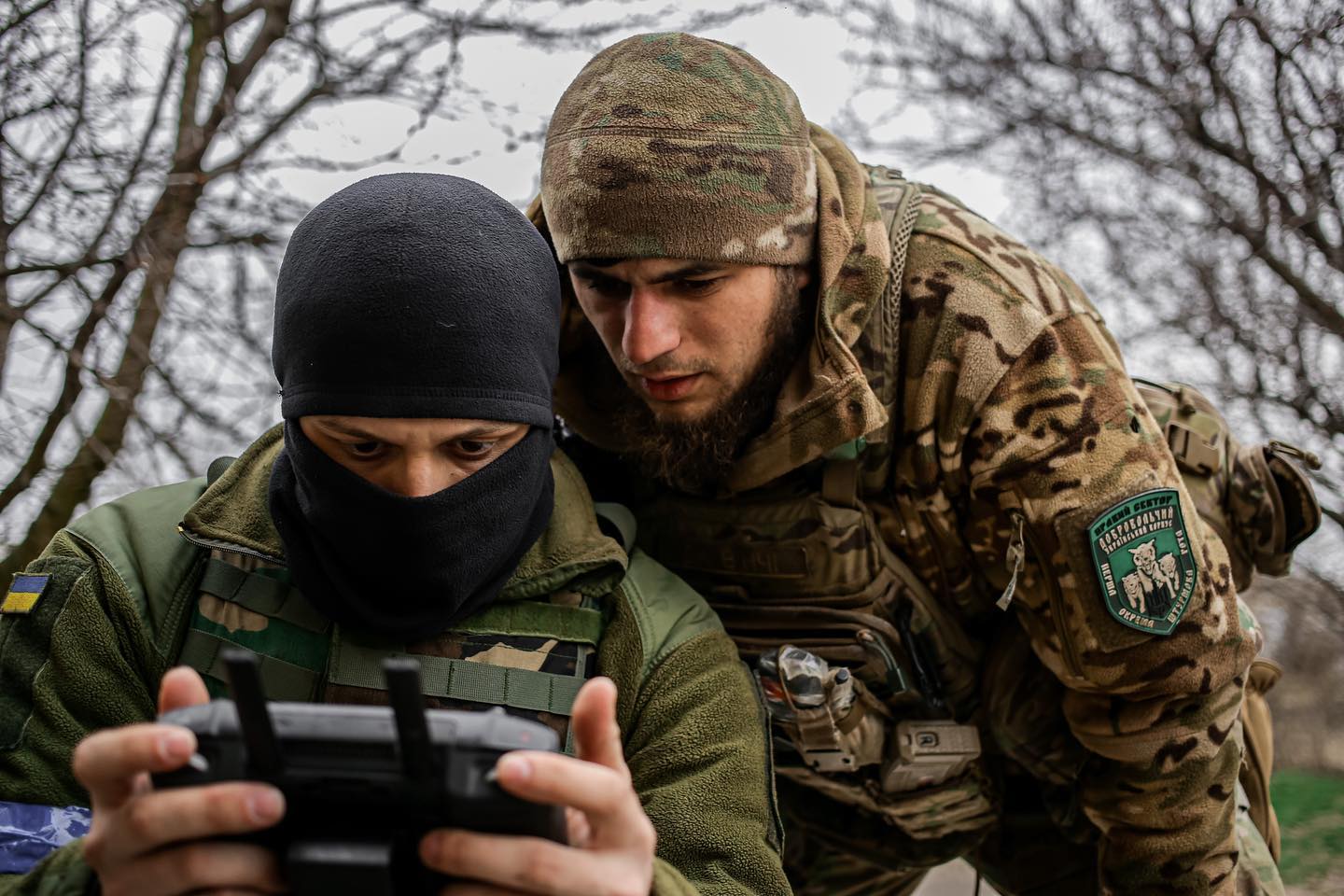 "Back then, he was a year younger than me, yet he had the authority, and always went into the battle himself," a 28-year-old soldier Pavlo, who goes by nom de guerre "Belarussian" because of his origins, told the Kyiv Independent.
He asked to conceal his full name citing fear for the security of his family, who are still back in dictator-ruled Belarus. After immigrating to Ukraine in 2017, Pavlo spent two months fighting with the Da Vinci Wolves in Donbas before joining the Azov regiment.
Pavlo said that Kotsiubailo "never sent his soldiers into battle alone while sitting it out," only sending to the front line those who were prepared.
"What surprised me was that every single one of Da Vinci's positions were fully equipped for a full-scale battle – there were all weapons imaginable," Pavlo said, comparing the conditions to some of the official units in the Ukrainian army that were undersupplied at the time.
"Every person who came to Da Vinci was given everything they needed to work comfortably – from bulletproof vests and helmets to personal hygiene products… Da Vinci always said that you have to prepare for the worst."
In December of 2021, President Volodymyr Zelensky presented Kotsiubailo with the nation's highest award – the Golden Star order, as well as the Hero of Ukraine title. Kotsiubailo became the youngest commander to receive the title, as well as the first volunteer fighter in the history of Ukraine to be awarded while still alive.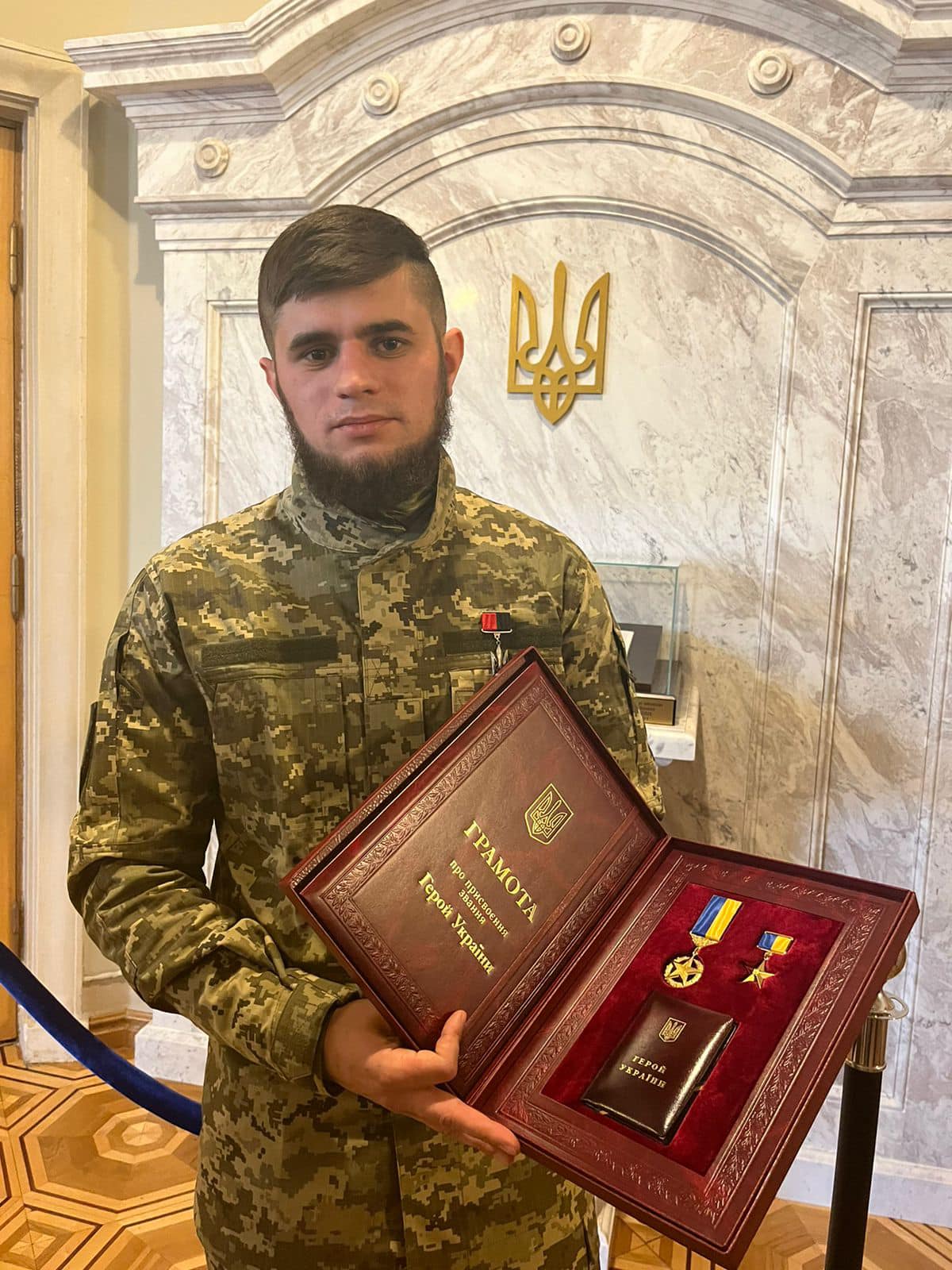 "He was never prideful, despite being a remarkable commander at such a young age. He gave himself to the war, to defending Ukraine," Podolyak said.
In 2022, most DUK battalions, along with Kotsiubailo's unit, were fully integrated into the Armed Forces of Ukraine. Da Vinci's Wolves grew to form a battalion, mobilizing hundreds of new people.
The battalion specializes in artillery and offensive operations, according to Ukrainian Toronto Television's interview with Alina Mykhailova, Da Vinci's Wolves paramedic and a deputy of the Kyiv City Council, who was also Kotsiubailo's partner.
Under Kotsiubailo's command, Da Vinci's Wolves took part in Ukraine's triumphant counteroffensive in Kharkiv Oblast in September, fighting to liberate Balakliia and Kupiansk, among other towns.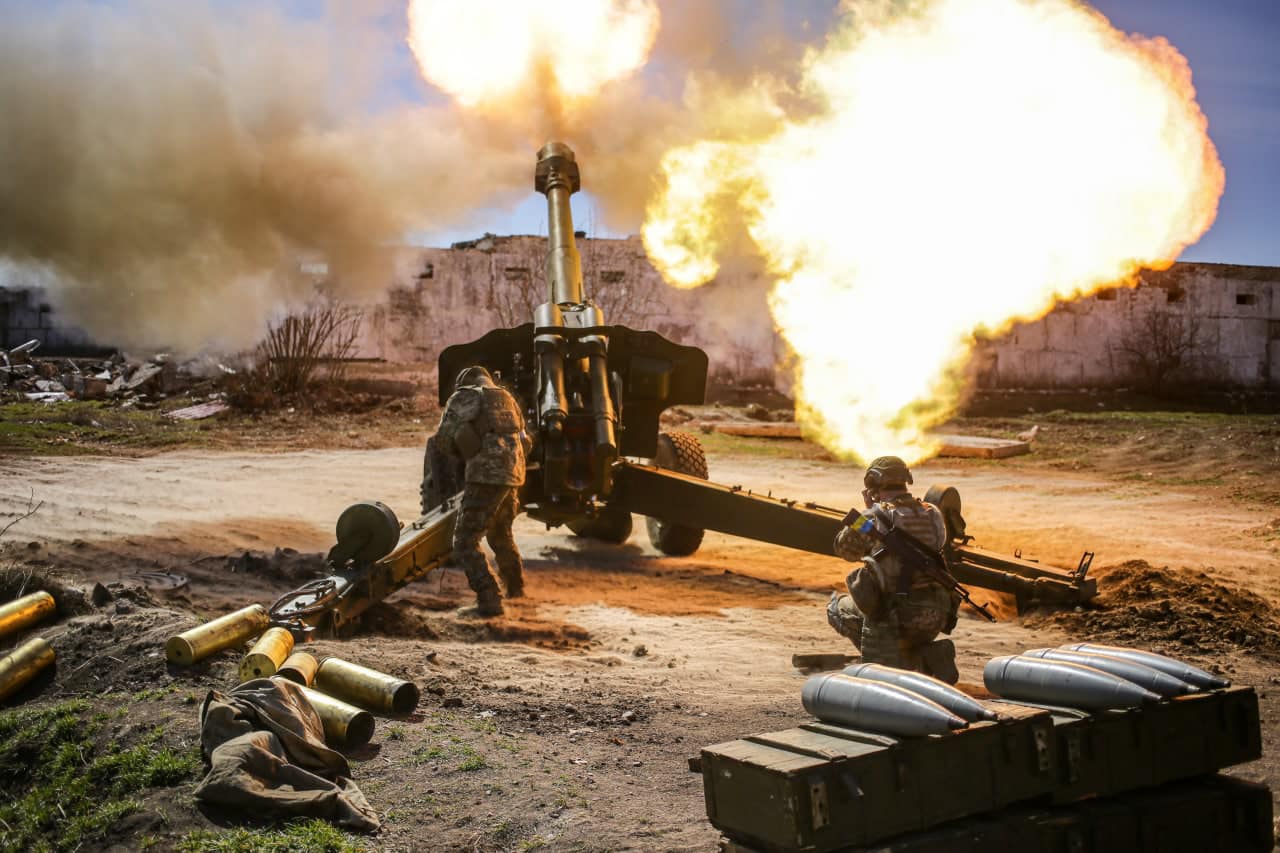 "There was never anything more important for him than his personnel… they were his family. The execution of combat tasks wasn't as prioritized as the saving of human life, the lives of his men," Podolyak said.
Five months into the all-out war, Ukraine's Forbes put Kotsiubailo on their 30 Under 30: Faces of the future list, along with many other famous young soldiers and paramedics, including Mykhailova.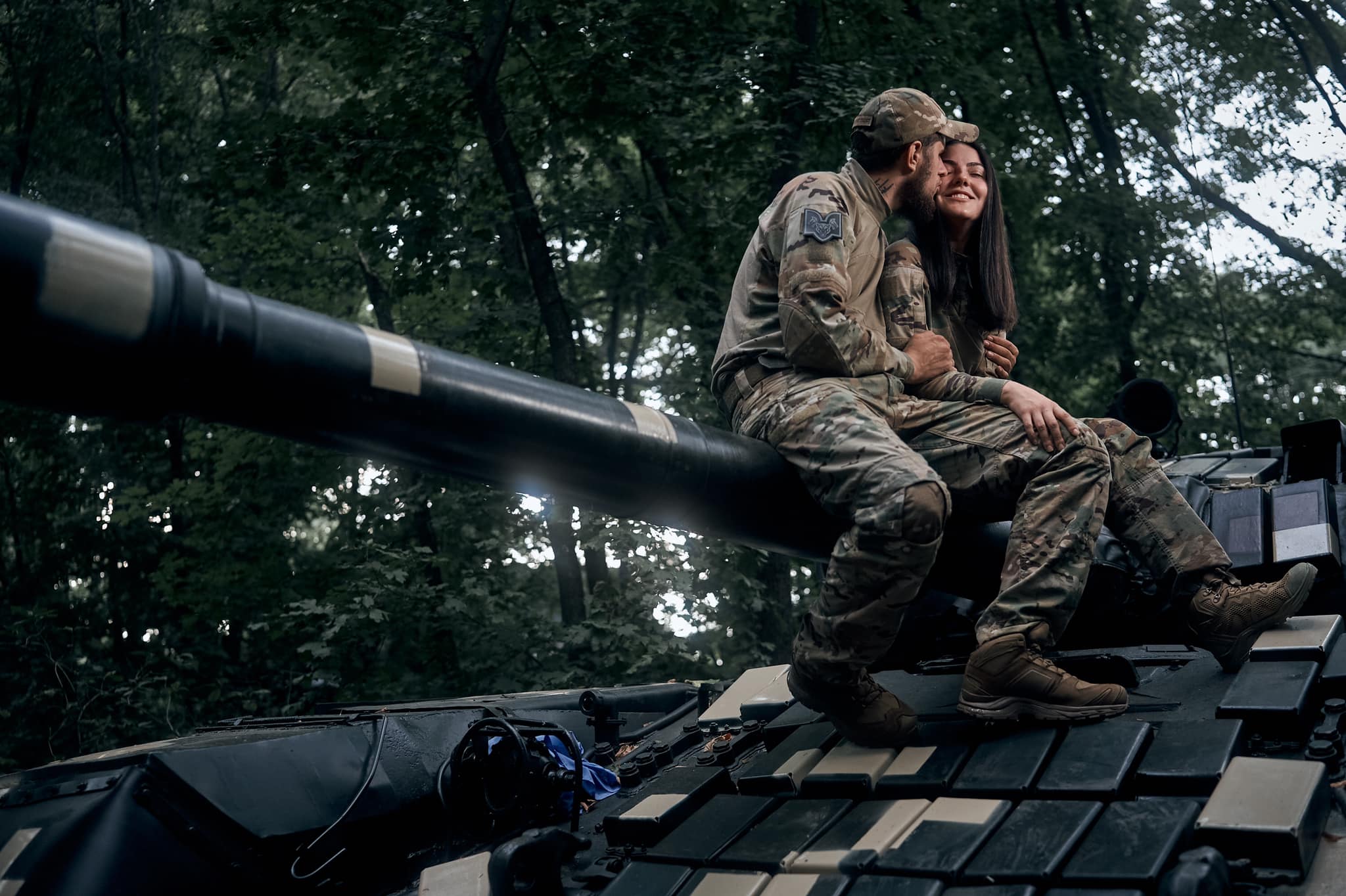 The memorial service at the St. Michael's Monastery, which was attended by Zelensky and Finland's Prime Minister Sanna Marinn, was followed by a march to Kyiv's Independence Square. Thousands of people walked through the blocked roads, chanting glory to Ukraine, and glory to Da Vinci.
Zelensky presented Kotsiubailo's mother with the Cross of Combat Merit, which was posthumously awarded to her son, according to the president's Telegram channel.
Everyone had the chance to say goodbye to Kotsiubailo in an open coffin after respects were paid by top Ukrainian officials, including Commander-in-Chief of the Armed Forces of Ukraine Valerii Zaluzhnyi, Military Intelligence Chief Kyrylo Budanov, and Defense Minister Oleksii Reznikov.
"At every stage of his life, he proved himself as a hero," Budanov said.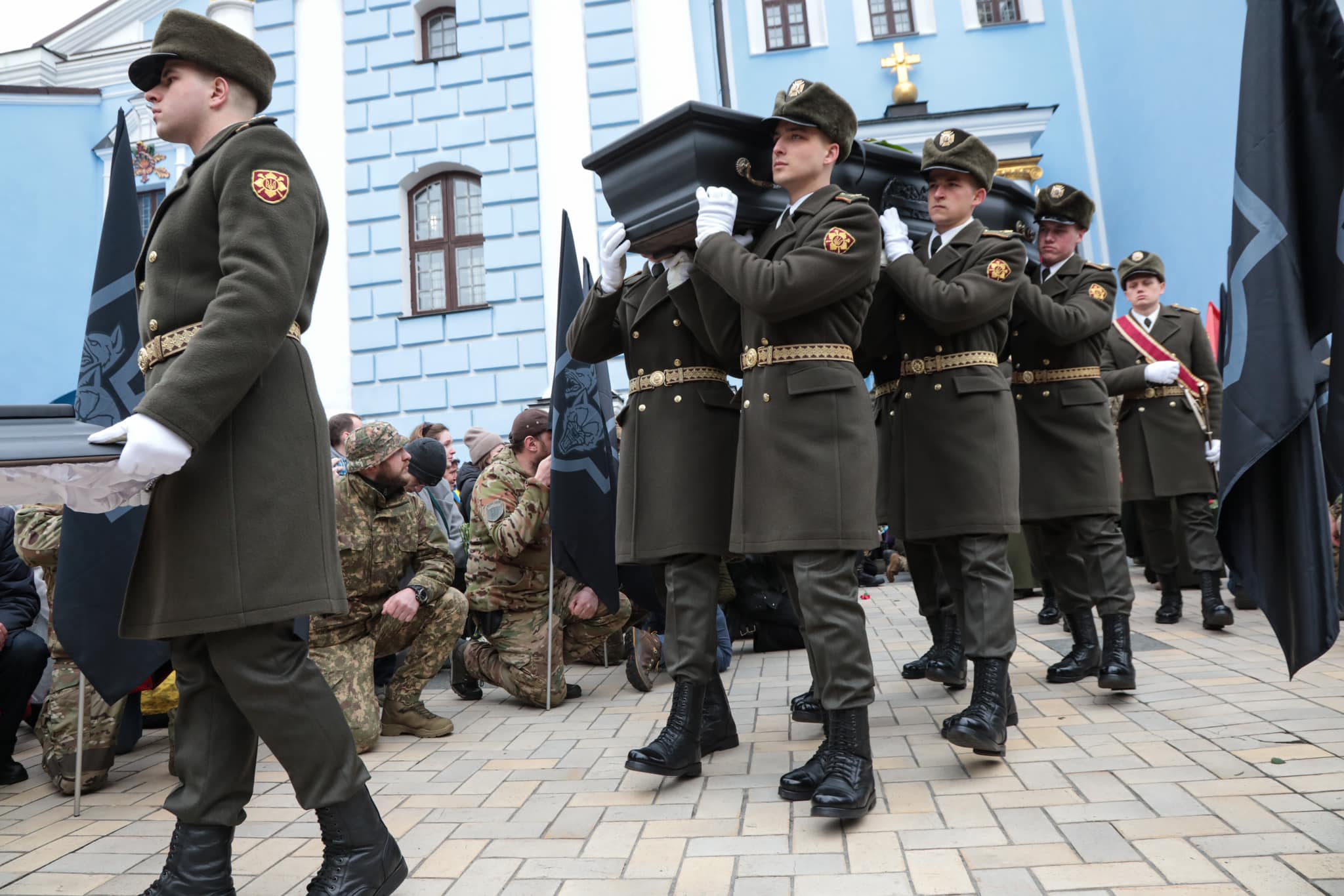 ___________________________________________________________________________________________________________________________
Note from the author:
Hi there – I'm Anastasiia, the author of this article, and I want to thank you for reading it. Frankly, this was terrible to write. Every single day, my country loses its best men and women – our colleagues, friends, husbands, and daughters. Da Vinci was one of those incredible people on whose shoulders and dignity rested the future of Ukraine, and Russia killed him. Support the Kyiv Independent so we can continue preserving the memory of Da Vinci, and many others.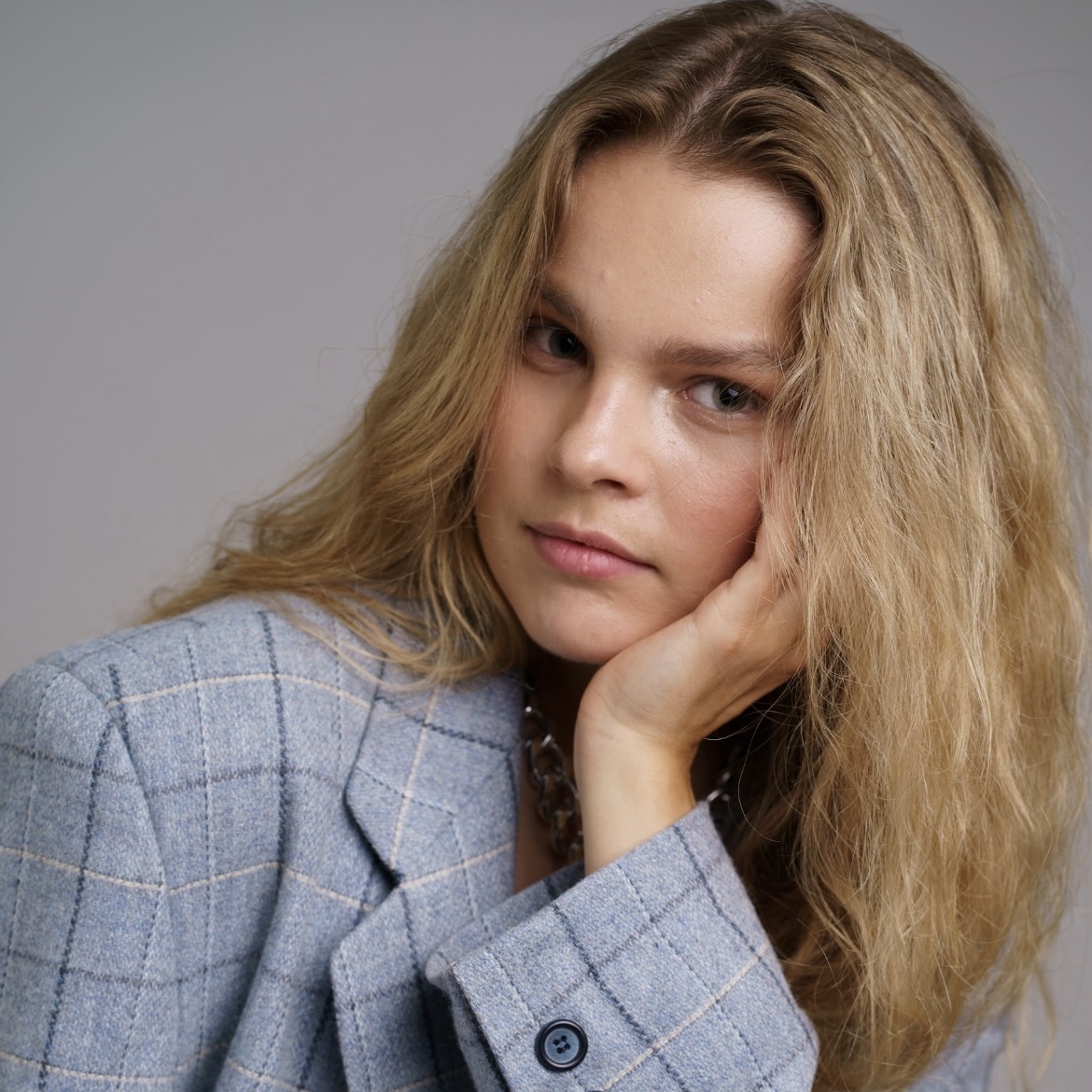 Anastasiia Lapatina
Reporter
Anastasiia Lapatina is a reporter at the Kyiv Independent. She previously worked in the same role at the Kyiv Post and has focused on politics and human rights, publishing stories about Crimea, Donbas, and Ukrainians in conflict zones such as Afghanistan, Syria, and Gaza. She's currently finishing a BA in International Relations at the University of British Columbia in Canada.