This audio is created with AI assistance
Key developments on Jan. 8:
Ukraine's Defense Ministry: Situation 'very difficult' in Ukrainian-controlled Soledar, Donetsk Oblast
Ukraine, Russia swap 50 troops each in first prisoner exchange of 2023
UK Defense Ministry: Russia strengthening defense ahead of potential Ukrainian breakthrough in Zaporizhzhia, Luhansk oblasts
Ukrainain military spokesman claims neither side has 'absolute control' over Russian-occupied Kinburn Spit in the south of Ukraine
Russian forces are slowly advancing in the eastern Donetsk Oblast, and the situation is "very difficult" in the town of Soledar, near the fiercely contested city of Bakhmut, a Ukrainian defense official said on Jan. 8.
Deputy Defense Minister Hanna Maliar reported that tough heavy fighting is raging in eastern Ukraine as Russia masses its forces in a desperate bid to capture any settlement "for propaganda purposes."
Ukrainian forces, mainly composed of mobilized civilians, are fiercely defending and advancing "little by little" as well in the heavily fortified east of the country, according to Maliar.
"It's very difficult in Soledar," Maliar said in a Telegram post. "They (Russian troops) concentrated considerable efforts there in order to reach the borders of Donetsk Oblast."
Maliar's statement comes a few days after Russian propagandists' reports that Russian forces had allegedly broken the Ukrainian defense in Soledar and that fighting raged in the town.
Serhiy Cherevaty, a spokesman for Ukraine's Eastern Group of Forces, on Jan. 7 denied Russia's earlier report that it had captured Soledar, saying that Ukraine still controls the town despite the continuing "heavy bloody battles" on the ground.
Also on Jan. 7, Donetsk Oblast Governor Pavlo Kyrylenko said on national television that Ukrainian forces are trying to retake lost positions in Soledar where Russian forces had "partial success," but the town remains under Ukrainian control.
Kyrylo Mykhailov, an analyst with Conflict Intelligence Team, an independent Russian investigative group analyzing the war in Ukraine, told the Kyiv Independent on Jan. 8 that Russian forces have likely made "some progress (in Soledar), but it does not appear to be stable."
In a Telegram post, Yevgeny Prigozhin, founder of the Kremlin-controlled mercenary Wagner Group fighting alongside the Russian military in eastern Ukraine, said that capturing Soledar and Bakhmut was vital since they have an underground network where troops and tanks could be stored.
"The cherry on the cake is the system of Soledar and Bakhmut mines, which is actually a network of underground cities," Prigozhin said on Jan. 7.  "It not only (has the ability to hold) a big group of people at a depth of 80-100 meters, but tanks and infantry fighting vehicles can also move about."
Ukraine earlier said that Russia had brought in multiple private army groups, including Wagner, in a desperate bid to boast even a minor advance amid its stalled war efforts.
Soledar is located about 15 kilometers northeast of Bakhmut, a salt-mining city nearly emptied of its 70,000 residents that Russia has desperately tried to capture for the past six months.
"Russian forces made marginal confirmed advances in Soledar amid continuing Russian offensive operations around Bakhmut and along the western outskirts of (occupied) Donetsk city," the Institute for the Study of War (ISW), a Washington-based defense think-tank observing the war in Ukraine, said on Jan. 7.
"Recent Russian gains in Soledar do not portend an imminent encirclement of Bakhmut, contrary to claims made by Russian sources," the ISW said, adding that the long-sought encirclement of Bakhmut is still a distant goal for Moscow.
Evolving front line
Behind the fierce battles raging in the Bakhmut sector, Russian troops are strengthening their defense as they anticipate Ukraine to launch yet another counteroffensive to liberate more territories.
Russia's "bolstered defense fortification" signals that Russian commanders are likely "pre-occupied" with Ukraine's potential breakthrough in the northern part of Luhansk Oblast in the east of Ukraine, or the central part of Zaporizhzhia Oblast in the southeast of Ukraine, the U.K. Defense Ministry said on Jan. 8.
"A major Ukrainian breakthrough in (occupied parts of) Zaporizhzhia (Oblast) would seriously challenge the viability of Russia's 'land bridge' linking Russia's Rostov region and Crimea," the U.K. Defense Ministry said in its daily intelligence report.
Meanwhile, a potential Ukrainian success in the largely occupied Luhansk Oblast would "further undermine" the Kremlin's war goal of capturing the Donbas, an industrial heartland comprised of Donetsk and Luhansk oblasts, according to the report.
This intelligence report comes a few months after Ukraine's successful counteroffensive in the east and south of the country, which included the liberation of Kherson – the only regional capital that Russia had been able to capture since February 2022.
More than ten months into Russia's full-scale invasion, Ukraine has liberated about 40% of territories that Russia had occupied since February. Kyiv has repeatedly vowed to recapture all of its occupied territories from Russia.
In its Jan. 7 intelligence report, the U.K. Defense Ministry said that Ukrainian forces are pushing in around Kreminna in Luhansk Oblast and that fierce fighting raged west of the occupied town.
Kreminna sits some 25 kilometers northwest of Sievierodonetsk, the pre-last Ukrainian holdout in Luhansk Oblast that served as the regional administrative center until Russian troops occupied the city in late June.
Attacks amid Russia's said 'ceasefire'
As Ukrainians celebrated Orthodox Christmas over the weekend in Kyiv and elsewhere away from the front line, heavy fighting raged in the south of Ukraine.
Speaking on television, Southern Operational Command spokeswoman Natalia Humeniuk said on Jan. 8 that the Ukrainian counteroffensive in the country's south continues. She claimed that neither Ukraine nor Russia had "absolute control" over the Kinburn Spit, and the operation is difficult, especially due to the weather.
The narrow, 10-kilometer-long Kinburn Spit is part of Mykolaiv Oblast, but it's attached to mainland Kherson Oblast in the south of Ukraine.
Russian attacks against civilians living in the liberated parts of Kherson Oblast also continued over the weekend.
In a Telegram post on Jan. 8, Kherson Oblast Governor Yaroslav Yanushevych reported that Russian troops used widely banned air-dropped incendiary ammunition to attack the central residential area in Kherson city.
Yanushevych said that there were no casualties or distractions as a result of the attack.
Moscow has not commented on Yanushevych's accusation of its troops using banned weapons.
Despite Russia's claim about a ceasefire on Jan. 6-7, during which Russian President Vladimir Putin said fighting would temporarily halt to meet Orthodox Christmas, Russian attacks killed two civilians and wounded nine across Ukraine on Jan. 7, according to Deputy Head of the President's Office Kyrylo Tymoshenko.
Prisoner swap
In other news, Ukraine and Russia executed their first prisoner exchange in 2023 on Jan. 8, swapping 50 military personnel, both sides reported.
Among Ukrainians who returned are 33 officers and 17 privates and sergeants, according to Head of Ukraine's Presidential Office Andriy Yermak.
Nearly 3,400 Ukrainian soldiers were still held in Russian captivity as of Jan. 3, according to  Ukrainian ombudsman for defenders' rights, Aliona Verbytska. An estimated 15,000 Ukrainians, both military and civilians, were still missing as of late December, Verbytska said during an interview with German media network Redaktions Netzwerk Deutschland (RND).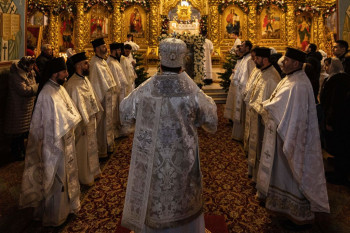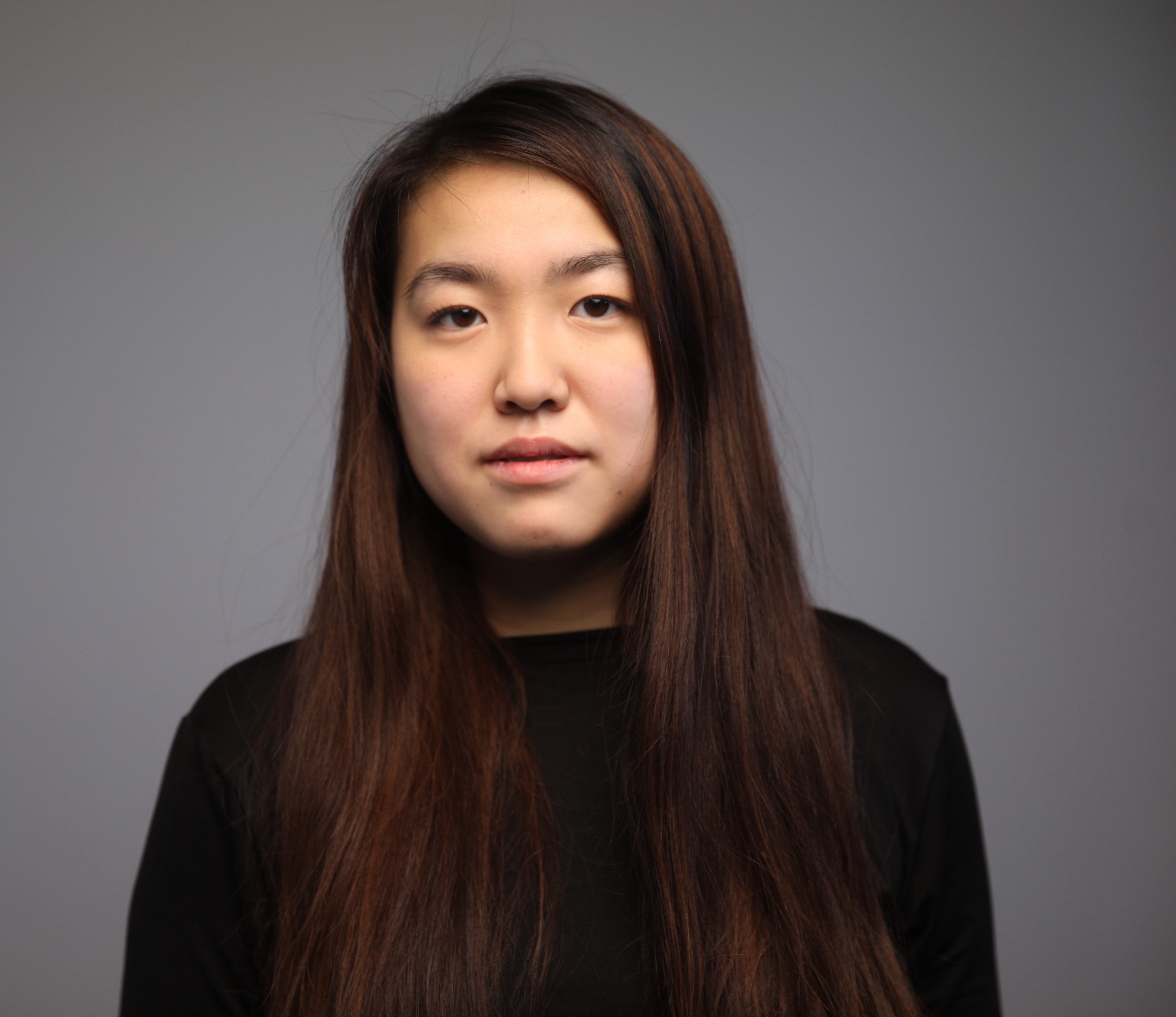 Asami Terajima
Reporter
Asami Terajima is a reporter at the Kyiv Independent. She previously worked as a business reporter for the Kyiv Post focusing on international trade, infrastructure, investment and energy. Originally from Japan, Terajima moved to Ukraine during childhood and completed her bachelor's degree in Business Administration at William Woods University in Missouri, U.S.A. She is the winner of the 2023 George Weidenfeld Prize, awarded for "excellent investigative and courageous research activities" as part of Germany's prestigious Axel Springer Prize.