This audio is created with AI assistance
Key developments on Jan. 25:
Germany to send 14 Leopard 2 tanks for Ukraine, green light for other countries to deliver
US announces decision to send 31 Abrams tanks to Ukraine
Zelensky thanks US for 'important step on the path to victory'; Germany for 'important and timely' decision
Ukraine confirms withdrawal from Soledar, Donetsk Oblast
President Volodymyr Zelensky's 45th birthday turned into a historic day for Ukraine, with the U.S. and Germany vowing to send scores of advanced Western tanks after a long wait.
On Jan. 25, Germany promised to supply 14 Leopard 2 tanks to Ukraine, while the U.S. announced the transfer of 31 Abrams tanks.
Germany also authorized other countries, such as Poland, to export their stock of Leopards to Ukraine – encouraging NATO allies to confirm their readiness to send their tanks as well.
A number of European nations have made their promises already. Poland, Norway, Finland, and Spain have said they would be ready to provide Ukraine with long-anticipated Leopards.
While the Netherlands doesn't own any, Dutch Prime Minister Mark Rutte said on Jan. 25 that his country is prepared to purchase Leopards in order to transfer them to Ukraine.
Zelensky thanked Germany and the U.S. for their decision to provide Ukraine with tanks but reiterated that it was important to move on to the next step. He said the main aspects of the next procedure are making sure that the delivery of the tanks is timely and that sufficient quantity would be provided.
"We must form such a tank fist, such a fist of freedom, after the blows of which tyranny will no longer rise," Zelensky said in his evening address. "Together – just like we make a decision today."
After the weapon delivery announcements, Russia began launching airstrikes in multiple regions across Ukraine late on Jan. 25.
Head of Ukraine's President's Office Andriy Yermak said that the air defense was working to shoot down incoming targets.
Moscow has repeatedly threatened Western nations against supplying tanks to Ukraine, claiming they would "regret" making such a decision.
An army of Western tanks would give Ukraine a major equipment advantage over Russia, whose troops rely on Soviet ones.
Leopards for Ukraine
The day began with Germany confirming that it would send its powerful Leopard tanks to Ukraine and authorized other countries, such as Poland, to send their own stocks.
German Defense Minister Boris Pistorius said after a morning cabinet meeting that it would take about three months for the Leopards to arrive in Ukraine. But a program for Ukrainian troops to train on Leopards is set to begin soon.
Berlin said in a statement that European allies would organize two battalions of Leopards. A battalion typically consists of about 40 tanks, meaning that Ukraine could expect to receive approximately 80 Leopards in the nearest future.
ABC News reported on Jan. 24, citing unnamed sources familiar with the matter, that 12 countries were prepared to send about 100 Leopards to Ukraine upon Berlin's consent.
The exact quantity of Western tanks that Ukraine would get in the nearest future is unclear, but it is likely to be lower than what Kyiv had anticipated.
Along with other equipment, Ukraine needs 300 main battle tanks to conduct counteroffensive operations, Ukraine's Commander-in-Chief Valerii Zaluzhnyi and Defense Minister Oleksii Reznikov said in December.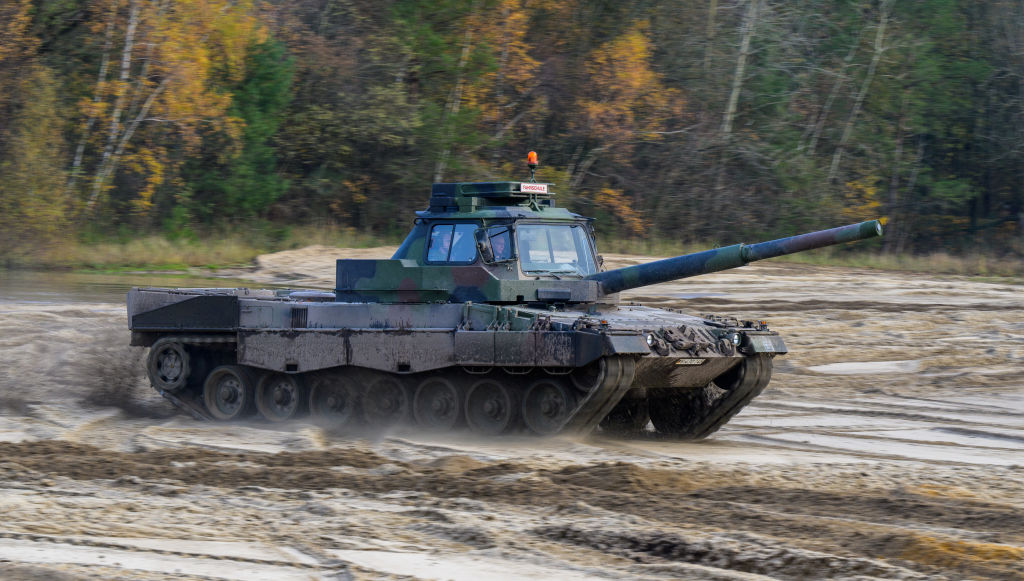 Mounting pressure
Pressure had been mounting for Berlin to greenlight the transfer of the Leopards after France and the U.K. made their vows earlier in January.
Poland has particularly pressed on Germany in public, with Prime Minister Mateusz Morawiecki accusing Berlin of "wasting time." He said Poland was ready to send Leopards to Ukraine regardless of Germany's will.
The Russian embassy in Germany immediately labeled Berlin's decision "extremely dangerous," saying it took the war to a "new level of confrontation." Moscow is likely pressing on Berlin's repeatedly stated fears that sending Leopard tanks could lead to a direct confrontation with Russia.
Later on Jan. 25, U.S. President Joe Biden announced a long-awaited decision to send 31 of his country's most advanced battle tanks, M1 Abrams, to Ukraine. Training of Ukrainian soldiers will begin "as soon as possible," but the delivery could "take time," he added.
The training for Ukrainian troops on M1 Abrams tanks could start in "weeks, not months," White House National Security Council spokesperson John Kirby said at a news conference.
The U.S.'s delivery promise came a few days after U.S. lawmakers called for giving Ukraine Abrams tanks, as they sought to push Germany into green-lighting Leopards for Ukraine.
Multiple Western media reports, citing unnamed American and German officials, revealed that Germany was ready to provide Ukraine with Leopards if the U.S. went ahead with Abrams.
German Defense Minister Pistorius dismissed the reports, saying that he was not aware of such a link.
Compared with Soviet tanks, which Ukraine and Russia currently use on the battlefield, the mobility and firepower of Western equipment could help Ukraine launch more counteroffensive operations.
"Western states' provision of main battle tanks to Ukraine will help enable Ukraine to conduct mechanized warfare to defeat the Russian military and liberate Ukrainian territory," the Institute for the Study of War (ISW), a U.S. defense think-tank, said in its. Jan. 24 report.
Admitting the loss of Soledar
For the first time, the Ukrainian military acknowledged that it had withdrawn from the salt-mining town of Soledar, located 10 kilometers north of Bakhmut – a fiercely contested city Russia has tried to capture for months.
Ukrainian troops had to retreat from Soledar "to save the lives of the personnel," and they are now strengthening defense on the outskirts of the town, Serhiy Cherevatyi, a spokesman for Ukraine's Eastern Military Command, said on Jan. 25.
Cherevatyi did not indicate when Ukrainian troops had withdrawn.
While the Russian Defense Ministry claimed victory over Soledar on Jan. 13 (and Wagner's mercenaries on Jan. 11), it remained unclear how much of the town Ukraine still controlled.
Ukrainian authorities continued to deny Russia's claim about its victory over Soledar, dismissing it as part of the Kremlin's propaganda campaign to show tangible results to its public.
However, international observers and independent military analysts have confirmed Russia's capture of Soledar as early as mid-January.
The U.K. Defense Ministry said in its intelligence briefing that "Ukrainian forces had highly likely withdrawn" from Soledar by the end of Jan. 16, leaving Russian troops and Wagner Group mercenaries in control of the town.
The ministry added in its Jan. 18 report that retreating Ukrainian forces "have likely established new defensive lines to the west" of Soledar.
Ukrainian drone unit commander Robert "Magyar" Brovdy also reported on his Telegram channel that Russian assault units captured the last Ukrainian stronghold – an industrial zone on the western part of the town – at around 5:30 p.m. on Jan. 16. He added that the front line was outside the administrative border from now on.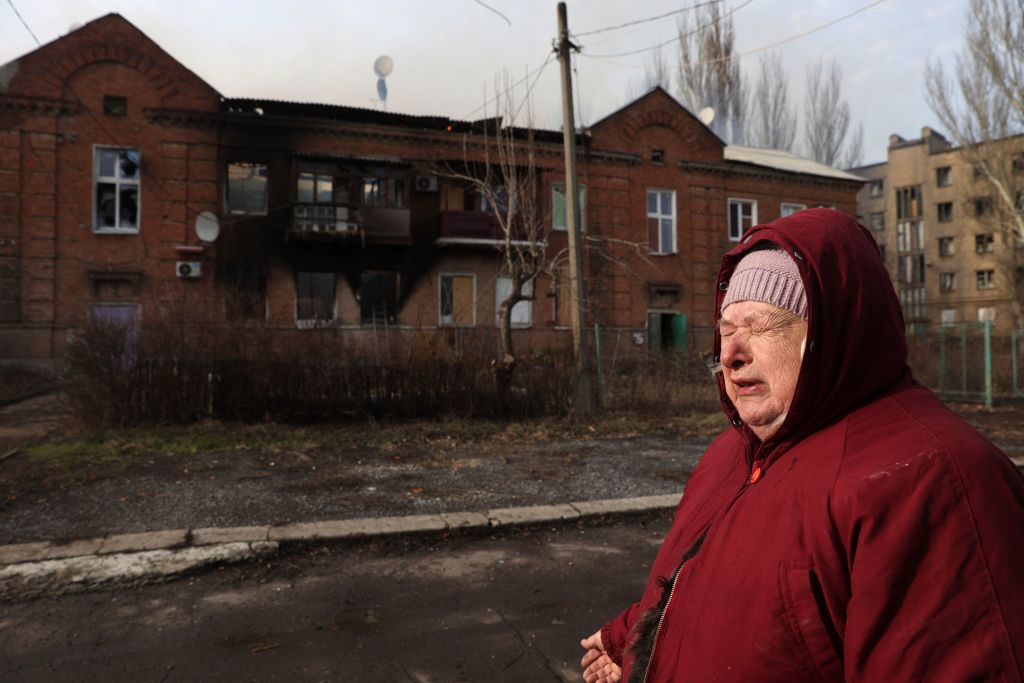 Capturing Soledar could help Russian forces encircle Bakhmut from the north, but it doesn't guarantee Moscow's success since Ukraine still controls areas (including main roads) west of the city, according to military analysts. Russia already controls areas east and south of Bakhmut.
If Russians were to capture Bakhmut, they would be able to threaten the two other Ukrainian strongholds in Donetsk Oblast – Kramatorsk and Sloviansk.
After nearly six months of deadly trench warfare around Bakhmut, U.S. and Western officials are "urging Ukraine to shift its focus" from Bakhmut to a potential counteroffensive in the country's south, CNN said on Jan. 24.
Citing Western and Ukrainian officials, CNN reported that the Western allies are advising Ukraine to use a different counteroffensive style that involves "billions of dollars in new military hardware recently committed by Western allies."
"(Bakhmut) is less attractive militarily, in terms of any sort of infrastructure, than it might have been if it had not been this destroyed," a senior U.S. official told CNN last week.
Nearly 11 months into its full-scale invasion, Russia has begun changing tactics – relying on assault groups of 140 to 160 people – rather than making advances with battalions, much larger in size, Deputy Military Intelligence Chief Vadym Skibitsky said in an interview published on Jan. 23.
Russian forces are launching "powerful artillery strikes" to "completely destroy" Ukrainian defenses, "wave after wave," according to Skibitsky.
Skibitsky added that the same tactic was used by the Kremlin-controlled notorious Wagner Group "first in Bakhmut, then in Soledar (when Russia intensified its offensive in early January)."
The New York Times reported on Jan. 24, citing satellite images and video footage, that Wagner was suffering extremely heavy casualties in the war in Ukraine.
Citing a satellite image from Jan. 24, the NYT said that the number of burial plots in a cemetery known to hold Wagner mercenaries' bodies has increased by nearly seven times compared to what was seen on satellite imagery just two months ago.
Ukrainian forces are also reported to have been suffering heavy casualties in the area.
For Russia, the capture of Soledar was its first noticeable success since it captured the last Ukrainian strongholds of Sievierodonetsk and Lysychansk in Luhansk Oblast in June and July.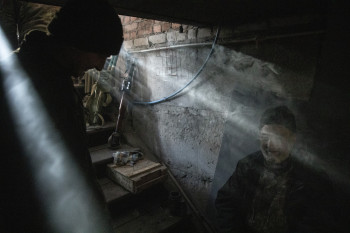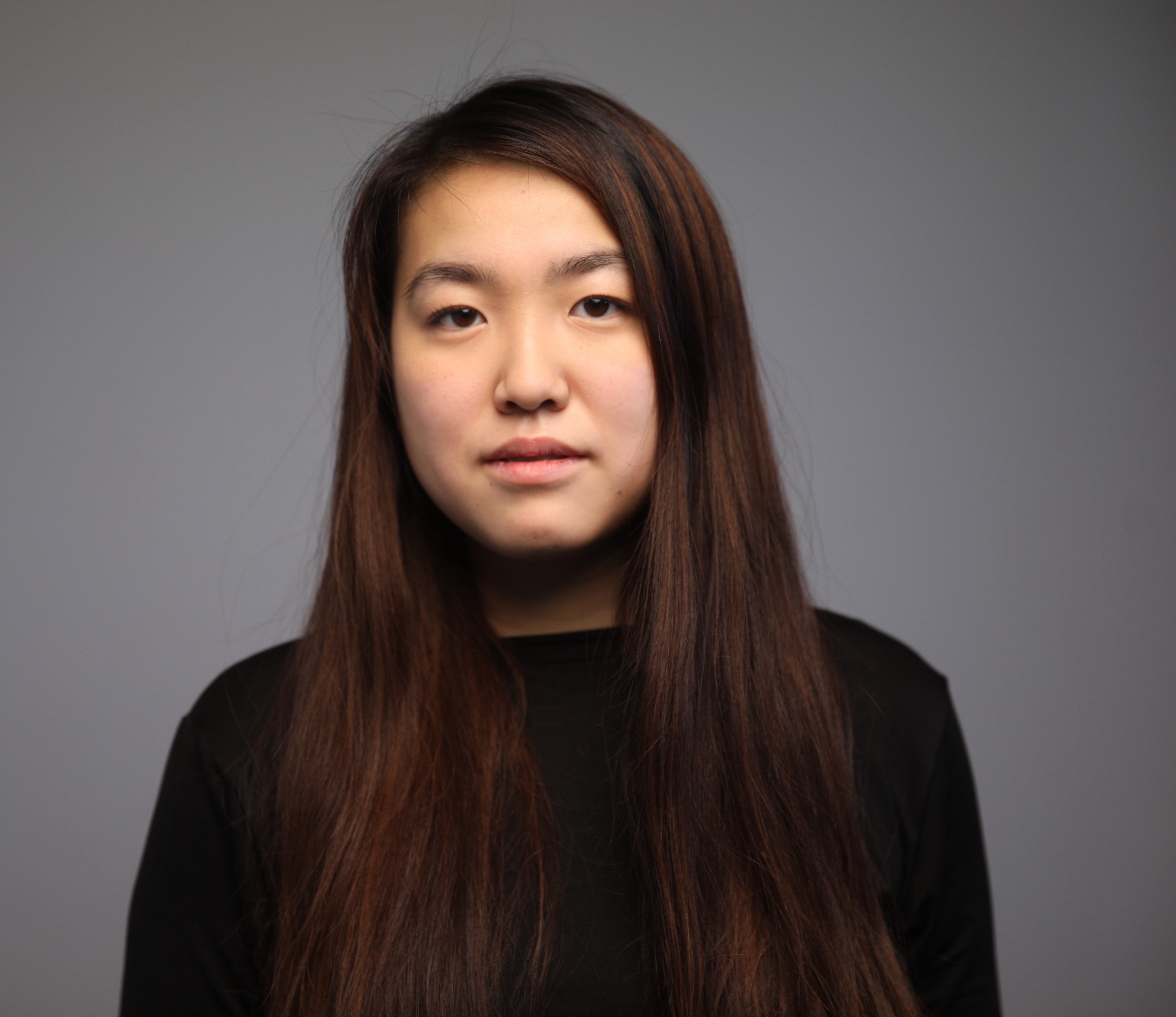 Asami Terajima
Reporter
Asami Terajima is a reporter at the Kyiv Independent. She previously worked as a business reporter for the Kyiv Post focusing on international trade, infrastructure, investment and energy. Originally from Japan, Terajima moved to Ukraine during childhood and completed her bachelor's degree in Business Administration at William Woods University in Missouri, U.S.A. She is the winner of the 2023 George Weidenfeld Prize, awarded for "excellent investigative and courageous research activities" as part of Germany's prestigious Axel Springer Prize.