This audio is created with AI assistance
Key developments on Jan. 26:
Commander: Ukraine downs 47 out of 55 Russian missiles during the morning attack
Emergency service: 11 killed, 11 wounded during Russia's airstrike on Jan. 26
Energy Minister: Russian forces hit some energy facilities across Ukraine
German Minister: Leopard tanks to arrive in Ukraine by early April
Washington designates Russia's Wagner mercenary group as 'transnational criminal organization'
Russia launched a wave of missiles and drones targeting Ukraine's civilian infrastructure, killing at least 11 people and wounding 11 across the country, Emergency Service spokesman Oleksandr Khorunzhyi said on Jan. 26.
Eleven of the 24 Ukrainian oblasts suffered from the attack, Khorunzhyi added.
Of 55 missiles launched by Russian forces in the morning, the Ukrainian air defense shot down 47, Ukraine's Commander-in-Chief Valerii Zaluzhnyi reported.
Twenty of them were shot down near Kyiv, Zaluzhnyi said, without disclosing how many missiles Russia fired at the Ukrainian capital.
"The goal of the Russians remains the same - psychological pressure on Ukrainians and the destruction of critical infrastructure," Zaluzhnyi said in a Telegram post.
Energy Minister Herman Halushchenko said that an unspecified number of energy infrastructure sites were hit, and "the most difficult situation" is currently in Kyiv, Odesa, and Vinnytsia oblasts.
He added that emergency power outages had been introduced.
"Today, the enemy fired again at energy facilities, trying to cause a system failure in the energy system of Ukraine," Halushchenko said on Facebook.
Russian forces began bombarding Ukraine a few hours after the U.S. announced its historic military aid involving 31 of its most advanced Abrams tanks late on Jan. 25.
Germany and the U.S. vowed to supply dozens of advanced Western tanks to Ukraine.
The wave of Western tanks – Leopard 2 and M1 Abrams – promised on Jan. 25 would give Ukraine a major equipment advantage.
Currently, Ukrainian and Russian forces use Soviet-designed tanks on the battlefield.
Russia had repeatedly warned Western nations against providing Ukraine with tanks, threatening that they would "regret" making such a move.
Morning missile strike
Air raid sirens blared across Ukraine for over four hours early on Jan. 26 as Russia was hitting civilian infrastructure nationwide.
Kyiv Mayor Vitali Klitschko said that two districts – on the western and eastern sides of the Dnipro River – were hit.
Klitschko reported that a non-residential building in the west bank's Holosiivskyi district was hit by missile debris. A 55-year-old man was killed, and two were wounded.
Fragments of Russian missiles were found in "several districts" in the capital, Kyiv Oblast Police Chief Andrii Nebytov said.
The Russian attack hit an energy infrastructure site in Kyiv Oblast, and damaged scores of houses and apartment buildings, the regional military administration reported on Telegram.
In the country's south, Ukraine's Air Force in the region said they shot down 23 missiles, yet destruction was also reported.
Odesa Oblast Governor Maksym Marchenko said that "several" energy infrastructure sites were hit in the region and elsewhere in Ukraine.
Vinnytsia Oblast Governor Serhii Borzov said some sites were hit in his central region without disclosing the targets. Missile debris fell in Vinnytsia as well.
Prime Minister Denys Shmyhal condemned Russia's coordinated morning airstrike. He said that the repair was underway, and air defense forces "thwarted the terrorist plans of Russia" again.
This is the first Russian mass missile attack since Moscow bombed the central-eastern city of Dnipro on Jan. 14.
The previous attack killed 46 civilians, including six children, when a Russian missile slammed into an apartment block full of people in Dnipro.
Russian eastern advance
Bakhmut and its surroundings in Donetsk Oblast remain the scene of intense fighting, Eastern Military Command spokesman Serhiy Cherevaty said on Jan. 26.
Over the past day, Russian forces conducted 85 attacks.
The report of fierce fighting comes a day after Ukraine admitted the loss of Soledar for the first time despite international observers and independent military analysts saying that Russia captured the town in mid-January.
Russian forces began intensifying their offensive in Bakhmut and Vuhledar, a town more than 100 kilometers south of Bakhmut, Deputy Defense Minister Hanna Maliar said late on Jan. 25.
Russian proxies in Donetsk Oblast claimed that Russian forces had advanced closer to a road connecting Vuhledar to the Ukrainian stronghold of Pokrovsk, disrupting Ukraine's logistic routes.
"Serious fighting" was taking place on the southeastern outskirts of the town, according to the proxies.
The Russian Defense Ministry said on Jan. 26 that its forces inflicted fire damage on Ukrainian military positions around Vuhledar.
Vuhledar sits some 50 kilometers southeast of Russian-occupied Donetsk.
Ukraine's General Staff mentioned the Russian attack on Vuhledar in its evening briefing.
Meanwhile, on the southern battlefield, a military spokesman said that Russian forces in Zaporizhzhia Oblast had strengthened their grouping, and this could allow them to launch "a more active" offensive.
Last week, Russian proxies in Zaporizhzhia Oblast claimed that Russia was advancing toward two towns in the southeastern region, where the front line remained stagnant for months.
US designates Wagner as 'transnational criminal organization'
Mercenaries from the notorious Kremlin-controlled Wagner Group are taking part in the Bakhmut assault, though reportedly suffering extremely high casualties.
On Jan. 26, the U.S. designated Wagner Group as a transnational criminal organization, freezing its assets.
The White House reported in December that Wagner bought weapons from North Korea to bolster Russia's war efforts in Ukraine.
"We can confirm that North Korea has completed an initial arms delivery to Wagner, which paid for that equipment. Last month, North Korea delivered infantry rockets and missiles into Russia for use by Wagner," White House National Security Council spokesperson John Kirby said at a news conference on Dec. 22.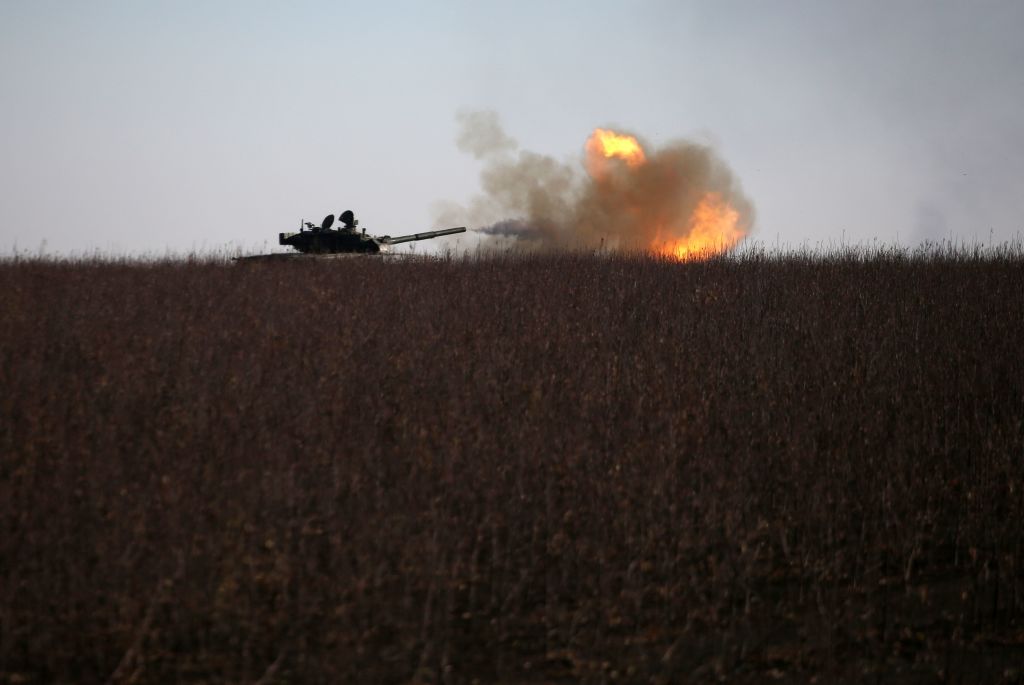 Leopard tanks for Ukraine
A day after Berlin announced historic military aid for Kyiv, German Defense Minister Boris Pistorius promised that Leopard 2 tanks would arrive in Ukraine at the end of March or the start of April.
Pistorius said on Jan. 26 that Ukrainian troops would begin training on the Marder infantry fighting vehicles, which Kyiv is set to receive, in the coming days.
The training on Leopard 2 tanks will be "a little later," he added.
Polish Defense Ministry Secretary Wojciech Skurkiewicz said in a Jan. 26 radio interview that his country was ready to supply Leopard tanks to Ukraine as soon as the training ended.
Training on Leopard tanks is set to begin in Poland, Defense Ministry Oleksii Reznikov said on Jan. 20 after the latest meeting at the U.S. Ramstein Air Base in Germany.
Skurkiewicz said he was convinced that the Polish-provided Leopard tanks could arrive in Ukraine in "a few weeks."
After Germany authorized sending Leopard 2 tanks to Ukraine, a number of NATO allies – including Poland, Norway, Finland, and Spain – said they were ready to export them to Ukraine, as well.
Scholz said in an interview with German broadcaster ZDF that the delivery of Western tanks is "a very clear message to (Russian President Vladimir) Putin that his imperialist war will not be successful because we will support Ukraine together without letting ourselves be divided."
"And at the same time, we always make sure that we do not become a party to the war," Scholz said, adding that he expects that "the war will not end quickly."
Berlin said on Jan. 25 that European allies were creating two battalions of Leopard tanks, meaning that Ukraine could expect to receive around 80 tanks in the near future.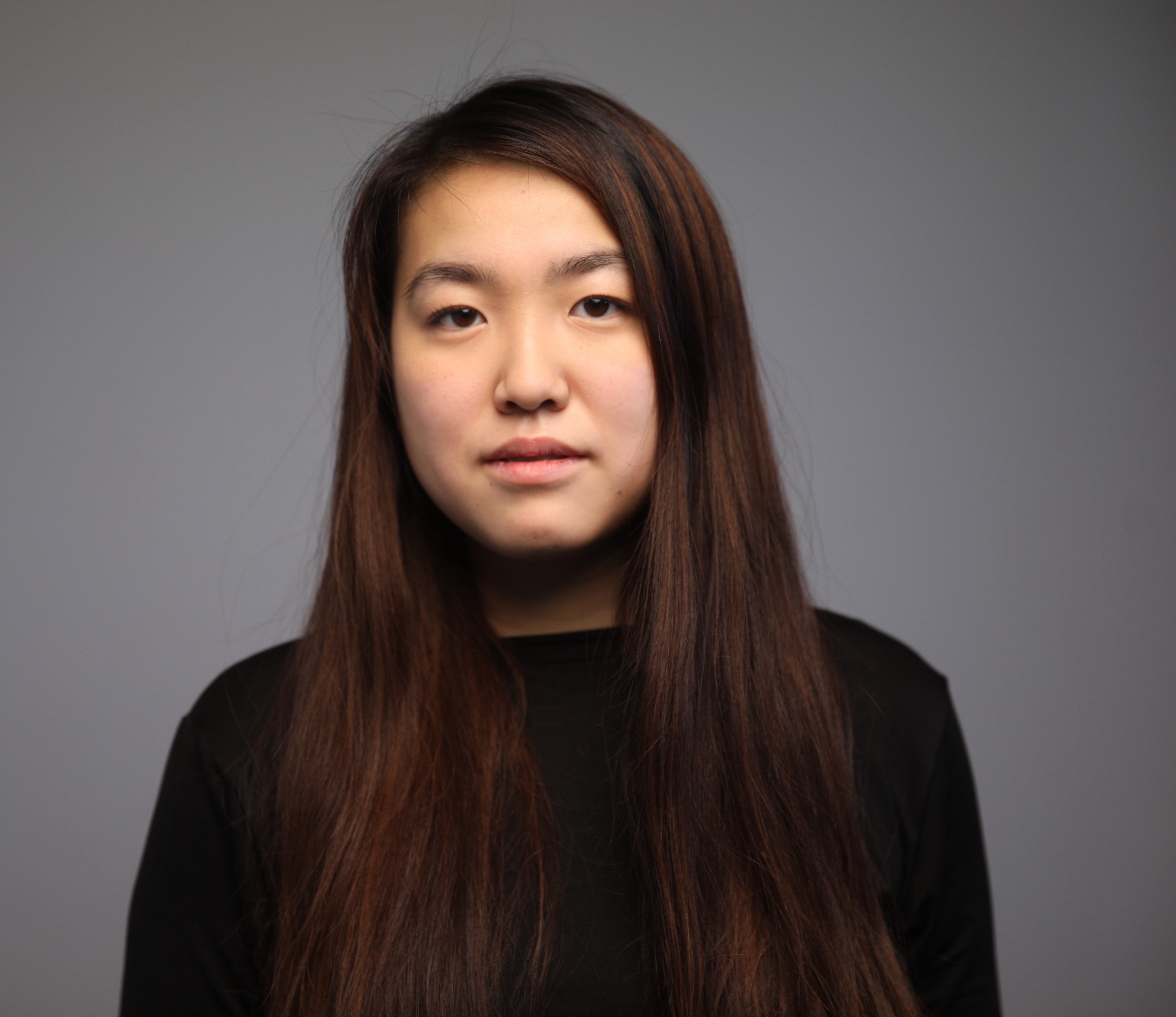 Asami Terajima
Reporter
Asami Terajima is a reporter at the Kyiv Independent. She previously worked as a business reporter for the Kyiv Post focusing on international trade, infrastructure, investment and energy. Originally from Japan, Terajima moved to Ukraine during childhood and completed her bachelor's degree in Business Administration at William Woods University in Missouri, U.S.A. She is the winner of the 2023 George Weidenfeld Prize, awarded for "excellent investigative and courageous research activities" as part of Germany's prestigious Axel Springer Prize.