This audio is created with AI assistance
Key developments on March 9
Russia unleashes 16th large-scale missile attack
Zaluzhnyi: Russia fires 81 missiles against Ukraine
Prime Minister: Russian attack hit energy sites in 8 Ukrainian regions
Polish Defense Minister: 10 more Leopard 2 tanks transferred to Ukraine
Prosecutor General's Office: Russia shells Kherson, kills 4, injures 3
In the early hours of March 9, Russia launched the largest missile attack against Ukraine since early 2023.
Kyiv, Lviv, Mykolaiv, Odesa, Zhytomyr, Ivano-Frankivsk, Zaporizhzhia, Vinnytsia, Kirovohrad, Dnipropetrovsk, and Kharkiv oblasts were all under attack.
"It's been a difficult night," President Volodymyr Zelensky said in a morning update.
"The occupiers can only terrorize civilians. That's all they can do. But it won't help them. They won't avoid responsibility for everything they have done," said the president.
According to the Commander-in-Chief of Ukraine's Armed Forces Valerii Zaluzhnyi, Russia launched 81 missiles and eight Iranian-made Shahed drones on March 9.
Russia's attack included 28 Х-101/Х-555 missiles; 20 Kalibr cruise missiles; six Kh-22 cruise missiles; eight air-to-surface missiles, including two – Kh-31P and six X-59 missiles; thirteen S-300 surface-to-air missiles, and six modern Kinzhal aero-ballistic missiles.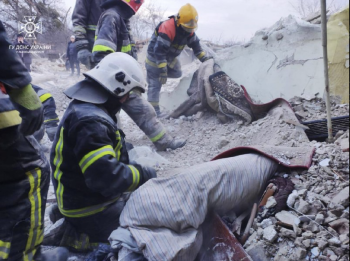 Zaluzhnyi reported that Ukraine's air defense downed 34 missiles and four Iranian Shahed drones.
At least six people were killed, and seven were injured.
According to Lviv Oblast Governor Maksym Kozytsky, the missile attack killed five people in Lviv Oblast's Zolochiv district.
It was reported that three men and two women were killed at home when the missiles hit.
At least three people were injured as a result of the missile and drone strikes on Kyiv, Mayor Vitali Klitschko said.
Prime Minister Denys Shmyhal stated that the Russian attack hit energy sites in eight Ukrainian regions. He added that despite power outages in some areas, the country's energy system "remains intact," and repair work is ongoing.
Situation at the Zaporizhzhia nuclear plant
The Zaporizhzhia Nuclear Power Plant was temporarily cut off from the Ukrainian power grid following the Russian attack on March 9, Ukraine's nuclear energy company Energoatom said.
Energoatom later updated that the energy supply had been restored.
The European Atomic Energy Community (Euratom) and 49 countries once again demanded that Russia leave the occupied Zaporizhzhia Nuclear Power Plant in a joint appeal to the International Atomic Energy Agency (IAEA), Shmyhal reported on March 9.
"Risks at the Zaporizhzhia plant will remain high as long as Russian troops and Rosatom (Russia's state energy corporation) personnel stay at the station," said Shmyhal.
Update on military aid for Ukraine
At a March 9 briefing, Polish Defense Minister Mariusz Błaszczak confirmed that 10 more Leopard 2 tanks had been transferred to Ukraine, and the training of Ukrainian soldiers on how to operate the tanks has concluded.
"We are dealing with a battalion of heavy tanks, which in the case of the Polish side have already been transferred, and in the case of our allies will be transferred to Ukraine in a very short time," he said.
With Ukraine pledging for Western aircraft, Slovakia's Defense Minister Jaroslav Nad confirmed on March 9 that Slovakia and Poland are prepared to send MiG-29 fighter jets to Ukraine.
"I think it's time to make a decision. People in Ukraine are dying," Nad wrote, adding that it was "inhumane and irresponsible" to politicize the war.
Before March 1, the defense minister stated that Slovakia was considering transferring 10 of its 11 Soviet-era MiG-29 fighter jets.
At the same time, Ukraine's allies have so far refused to supply Western fighter jets to Ukraine, stressing that Ukrainian pilots are not trained to use the fighter jets.
In an interview with the Kyiv Independent, British Minister of State for the Armed Forces James Heappey said, "the reality is that jets are very complicated to hand over."
"The decision on the jets was for another day," he added.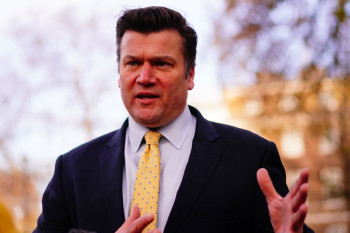 Russia's continued attacks on Kherson
Four people were killed and three injured on March 9 after Russian forces shelled Kherson, according to Suspilne Kherson television.
Two of the victims were waiting at a public transport stop. A woman in a shop was killed by artillery.
Ukrainian settlements on the western bank of the Dnipro River, including Kherson, have been continuously subjected to Russian shelling from the other side of the river since Ukrainian forces liberated them in November 2022.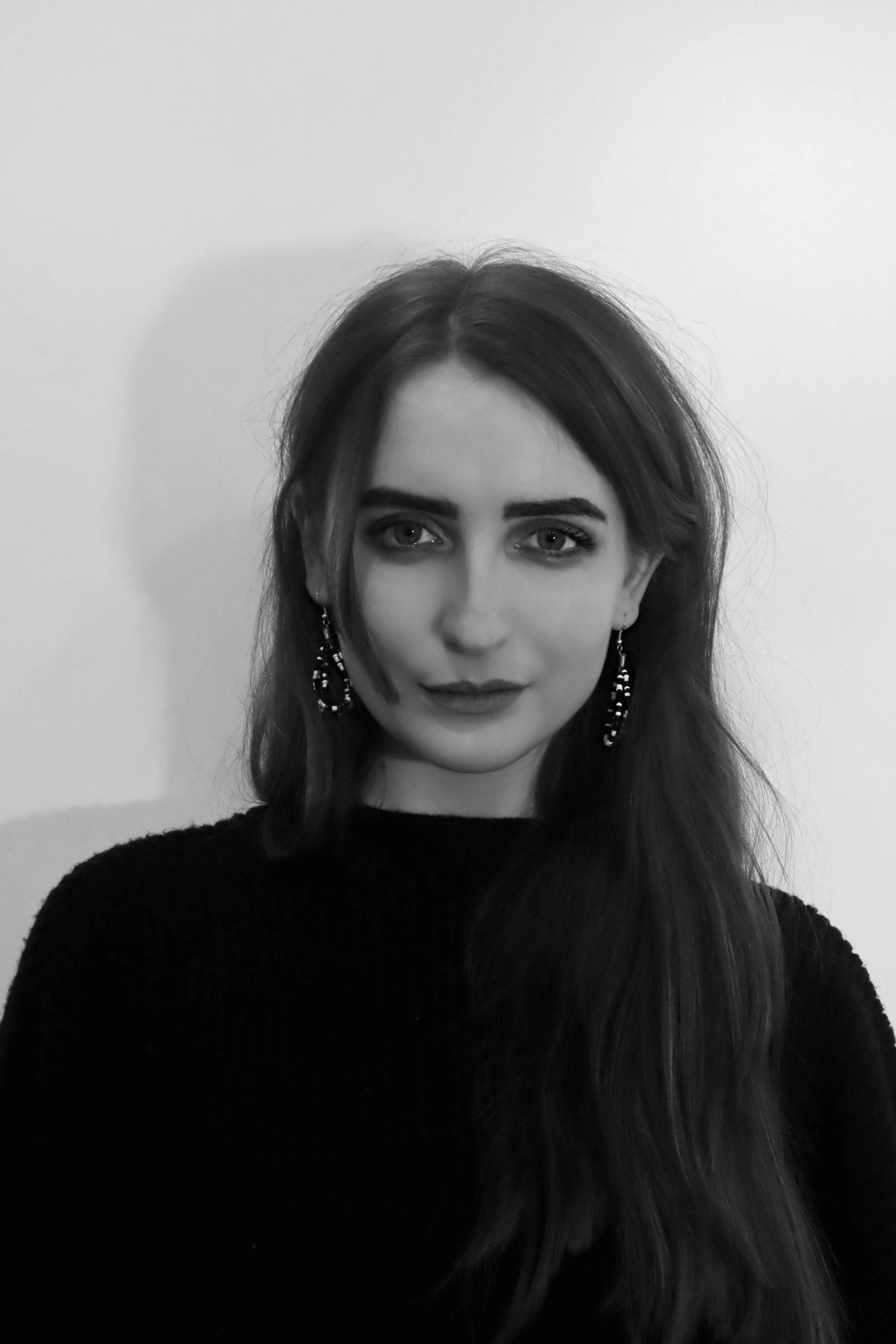 Sofiya Doig
Intern
Sofiya Doig is an intern at the Kyiv Independent. Sofiya is a student at the Kyiv-Mohyla Academy, studying social work. She previously worked as a proofreader for the online news outlet Svidomi.