This audio is created with AI assistance
Key developments on Jan. 20:
Germany: No decision yet on Leopard tanks for Ukraine
Germany announces 1 billion euro spring military aid package for Ukraine
US: Ukraine would have opportunity for counteroffensive in spring
Der Spiegel: German intelligence concerned about Ukraine's casualties near Bakhmut
Washington to designate Wagner Group as 'significant transnational criminal organization'
The highly-anticipated meeting at the Ramstein Air Base ended on Jan. 20 without reaching a consensus on sending powerful German-made Leopard tanks to Ukraine.
Germany's new Defense Minister Boris Pistorius told reporters after the meeting that a decision has not yet been made on whether or not Germany would transfer Leopard 2 tanks to Ukraine.
"We still cannot say when a decision will be made, and what the decision will be, when it comes to the Leopard tank," Pistorius told reporters at the sidelines of the meeting at the U.S. Ramstein Air Base in southwestern Germany.
Pistorius said that Germany wasn't alone among Western allies in resisting the transfer of Leopards to Ukraine, denying accusations that Berlin alone was blocking the tank deliveries.
Pressure has been mounting on Berlin to send some from its own stocks to Ukraine, or clear ways for its allies, such as Poland, to export the Leopards to Kyiv.
"I'm very sure there will be a decision in the short term, but I don't know how the decision will look," Pistorius said.
However, Pistorius said that Berlin could move "straight away" if it decides to supply Leopards to Ukraine, as he has already asked his ministry to look into Germany's tank stocks.
On Jan. 20, defense leaders from some 50 nations met at the Air Base to discuss further support for Ukraine, whose soldiers are braving deadly Russian assaults in the eastern Donbas region.
The latest Ramstein meeting came amid Ukraine's months-long pleas for Western tanks, which would give Kyiv a major equipment advantage on the battlefield against Russia, which relies on Soviet tanks.
President Volodymyr Zelensky heightened pressure on Western nations on the eve of the Ramstein meeting, saying that "against thousands of tanks of the Russian Federation, the courage of our military and the motivation of the Ukrainian people are not enough."
Zelensky added that many countries – including Poland, Finland, Portugal, and Spain – were ready to provide tanks but needed permission for the equipment transfer from Germany.
"We are all waiting for the consent of a country that has the rights to certain relevant licenses," Zelensky said at the Jan. 19 news conference, without naming Germany.
While Germany's decision regarding tanks remains stalled, Pistorius on Jan. 20 announced that his country would provide Ukraine with a 1 billion euro ($1.1 billion) military assistance package.
Ukraine's Defense Minister Oleksii Reznikov, who attended the Ramstein meeting in-person, said there was still an "optimistic breakthrough" about the possible transfer of tanks.
In comments to Ukrainian news outlet Liga, he said that defense leaders agreed at the meeting that countries with Leopard 2 tanks could begin training Ukrainian troops to speed up the transfer process.
"Of course, while the decision of the German side is important, we have received an understanding that there are no obstacles to the training of our crews by partner countries, to the training of our military on Leopards," Reznikov told Liga.
Meanwhile, Kremlin spokesman Dmitry Peskov threatened that the West would "regret" supplying tanks to Ukraine.
The next Ramstein meeting is scheduled for mid-February, according to Reznikov.
Anticipating counteroffensive in spring
At the Ramstein event, U.S. Defense Secretary Lloyd Austin said that Ukraine could have an opportunity to renew a counteroffensive toward spring to liberate more territories.
Austin said that the allies were focused on ensuring that Ukraine has the "necessary capabilities and defenses" to succeed on the battlefield. He didn't reveal more details on the timeframe of the possible counteroffensive.
Austin's prognosis comes a few weeks after Ukraine's military intelligence chief Kyrylo Budanov said in an interview that Kyiv was anticipating the "hottest" fighting in March and a "major push" in spring.
Ukraine has not yet reacted to Austin's comments about its counteroffensive plans.
Ukraine had a series of successful counteroffensive operations in 2022, from a surprise push in the northeastern Kharkiv Oblast to liberating the southern regional capital of Kherson.
Ukraine has so far liberated about 40% of territories that Russia had occupied since February, according to Commander-in-Chief Valerii Zaluzhnyi.
However, U.S. Army General Mark Milley said, also at the Ramstein, that it would be "very difficult" for Ukraine to push Russian forces from the entire country.
Deadly Bakhmut assault
On the battlefield, Russian forces appear to be advancing toward the city of Bakhmut.
Russian-controlled militants in Donetsk Oblast said they had captured the village of Klishchiivka, which sits 10 kilometers south of Bakhmut, Russian state-controlled news outlet TASS reported.
Ukraine's General Staff has not commented on Russia's report about Klishchiivka. However, it mentioned Russian attacks on Klishchiivka in its morning briefing.
Russia recently claimed to have seized the salt-mining town of Soledar, which would help its forces encircle Bakhmut from the north. Ukraine hasn't confirmed the capture.
Military experts, however, said that it would be difficult for Russia to encircle Bakhmut from the west, predominantly controlled by Ukrainain forces.
Months into Russia's desperate bid to capture Bakhmut, both sides are reportedly suffering high casualties.
On Jan. 20, German newspaper Der Spiegel published a report that the German foreign intelligence service, the BND, is concerned about Ukraine's casualties in the battle for Bakhmut.
At a secret meeting with German lawmakers specialized in security, the BND reportedly said that Ukraine was losing a three-digit number of troops daily and that it was worried about significant consequences that would come with Russia's possible capture of Bakhmut.
Capturing Bakhmut would allow Russia to threaten attacks on key Ukrainian strongholds in Donetsk Oblast, including Kramatorsk and Sloviansk.
Ukraine has not reacted to German intelligence's report about its possible casualties.
Wagner Group
The U.S. is due to designate Kremlin-controlled Wagner mercenary group as a "significant transnational criminal organization" in the coming days, the White House said on Jan. 20.
The shadowy organization, made up of contractors paid to fight wars outside the army, is known for its brutality and has left evidence of war crimes in conflicts worldwide. The Wagner has been participating in the battle for Bakhmut and led Russia's assault on Soledar in early January.
White House national security council spokesman John Kirby said the U.S. plans to impose sanctions against Wagner and its international support networks.
The U.S. asses that there are around 50,000 Wagner mercenaries, made up of 10,000 contractors and 40,000 convicts, currently in Ukraine, according to Kirby.
"These actions recognize the transcontinental threat that Wagner poses, including through its ongoing pattern of serious criminal activity," Kirby said at a news conference.
The White House's announcement comes a month after Ukraine's Foreign Minister Dmytro Kuleba urged the world to recognize Wagner as "a terrorist organization." Ukraine suffers the most from its "criminal activities," but it is "a significant security threat" in Africa, and across the globe, he said on Dec. 20.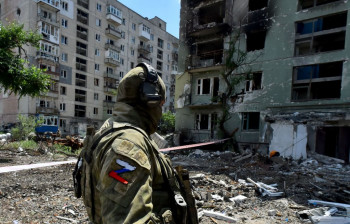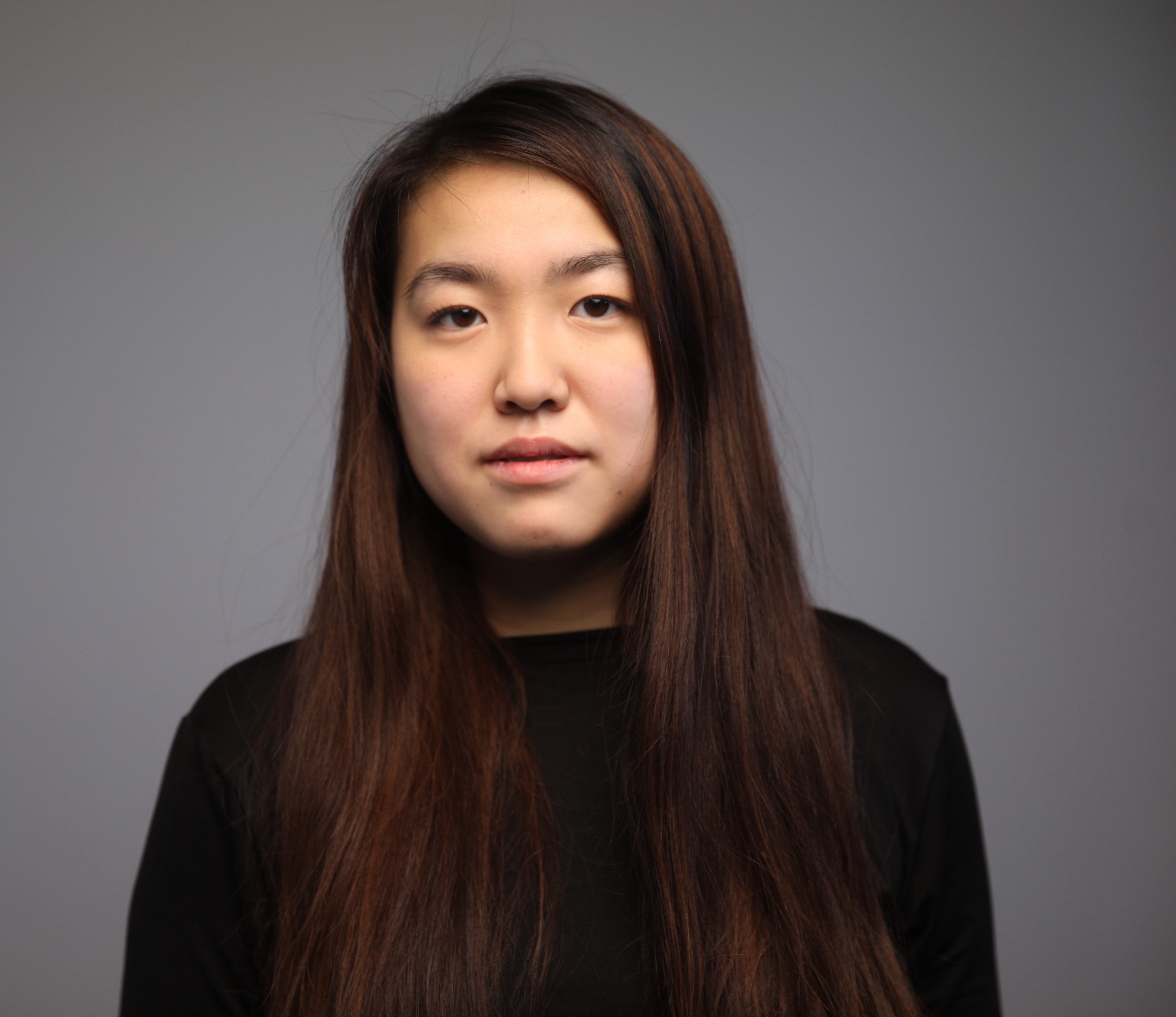 Asami Terajima
Reporter
Asami Terajima is a reporter at the Kyiv Independent. She previously worked as a business reporter for the Kyiv Post focusing on international trade, infrastructure, investment and energy. Originally from Japan, Terajima moved to Ukraine during childhood and completed her bachelor's degree in Business Administration at William Woods University in Missouri, U.S.A. She is the winner of the 2023 George Weidenfeld Prize, awarded for "excellent investigative and courageous research activities" as part of Germany's prestigious Axel Springer Prize.