This audio is created with AI assistance
Key developments on March 15:
Media: Russia plans on drafting 400,000 soldiers to fight against Ukraine
Russian Su-24 supersonic tactical bomber shot down near Bakhmut
Politico: US senators from both parties pressing Pentagon to send F-16s to Ukraine
9 countries pledge to transfer more than 150 Leopard 2 tanks to Ukraine.
As Ukraine reaffirms its willingness to keep fighting for the city of Bakhmut, Russia reportedly plans on drafting 400,000 people to fight the war against Ukraine.
According to a March 14 report by the Russian service of Radio Free Europe/Radio Liberty, that cites several regional media outlets, Russia's Defense Ministry will start a new recruitment campaign on April 1, aiming to contract 400,000 soldiers.
The ministry has sent orders with recruitment quotas to Russia's regions, RFE/RL reported.
Residents of Russia's Voronezh Oblast started to receive summonses to military enlistment offices as it was in September last year following the so-called "partial" mobilization announced by Russian dictator Vladimir Putin, the publication says.
Simultaneously, the Institute for the Study of War (ISW), a Washington, D.C.-based think tank, confirmed that Russia "continued measures to mobilize the struggling Russian defense industrial base (DIB) for a protracted war effort."
In its latest update, the ISW referenced Putin's March 14 announcement about the list of specialties that could get a deferral from military service. Such a move by the Russian leadership "suggests that the Kremlin is prioritizing using skilled workers in the production of Russian weapons over having skilled soldiers fight in Russia's military," according to the ISW.
The Russian occupying forces are also intensifying their mobilization efforts throughout the occupied Crimean peninsula, Ukraine's Defense Ministry's National Resistance Center reported on March 14.
At the same time, fierce fighting continues in Bakhmut in Donetsk Oblast, which has been under Russian siege for months. On March 15, the soldiers of Ukraine's 93rd Separate Mechanized Brigade shot down a Russian Su-24 supersonic tactical bomber near Bakhmut, the brigade's spokeswoman Iryna Rybakova told Hromadske news outlet on March 15.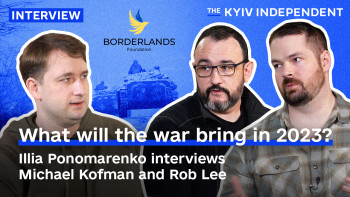 10th Ramstein meeting
On March 15, the 10th Ramstein Format meeting was held online. The Ramstein Format is a recurring meeting of top defense officials from Ukraine and the countries that support it militarily.
"Ramstein 10 inspires optimism: strengthening air defense, ammo supplies, training and forming an 'armored fist'," Minister of Defense Oleksii Reznikov wrote on his Twitter after the meeting.
At the Ramstein meeting, the U.S. Defense Secretary Lloyd Austin stated that nine countries pledged to transfer more than 150 Leopard 2 tanks to Ukraine. The tank coalition "continues to grow," said the U.S. defense secretary without naming any specific countries.
Furthermore, the Polish government's spokesman Piotr Muller said on March 15, as cited by Bloomberg, that Warsaw has received "clear declarations" from several countries willing to supply Ukraine with MiG-29 fighter jets.
Both Slovakia and Poland previously expressed their readiness to jointly deliver MIG-29 fighter jets to Ukraine.
NATO member states Bulgaria, Croatia, and Romania also have MiG-29 fighters in their stockpiles.
With Western allies so far ruling out sending fighter jets to Ukraine in the near future, a bipartisan group of eight senators is pressing the Pentagon chief to provide more information on what is needed to supply Ukraine with F-16 fighter jets, Politico reported on March 14.
"After speaking with U.S., Ukrainian, and foreign leaders working to support Ukraine at the Munich Security Conference last month, we believe the U.S. needs to take a hard look at providing F-16 aircraft to Ukraine," the senators wrote in a letter to U.S. Defense Secretary.
Moreover, the Danish government and parliament have agreed to allocate an additional seven billion Danish krone (about $1 billion) in civil, defense, and economic aid for Ukraine, according to a press release published by the Danish Finance Ministry on March 15.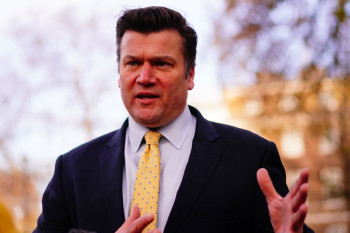 The majority of the funds will be spent on military assistance consisting of weapons, other military equipment, and training efforts, the ministry wrote.
Denmark will also provide Ukraine with humanitarian aid, help the country with long-term reconstruction and support the business initiatives, allowing Danish companies to contribute to Ukraine's recovery.
"Ukrainians are fighting not only for their own freedom but also for the security of the whole of Europe. With the Ukraine Fund, we are taking Danish support to a new level," Denmark's Foreign Minister Lars Løkke Rasmussen said.
Additionally, Denmark set aside funds for the next several years that could help cover the cost of replacing military equipment donated to Ukraine in 2022-2023.
"Their struggle is also our struggle," said Denmark's Acting Minister of Defense Troels Lund Poulsen.
Russian attacks
According to the Dnipropetrovsk Oblast Governor Serhiy Lysak, Russian troops hit the city of Marhanets in Dnipropetrovsk Oblast on March 15, killing two women.
Four women and one man were injured in the attack, according to the governor.
Governor of Kharkiv Oblast Oleh Syniehubov reported that the Russian military had attacked three districts in Kharkiv Oblast, killing two people and injuring two.
The attacks also damaged a fire station and shops in Vovchansk as well as houses and infrastructure sites in the village of Kolodiazne.
Russian shelling killed one civilian in Kramatorsk and injured 16 more in Donetsk Oblast, Governor Pavlo Kyrylenko reported in his morning update.
According to the Kherson Oblast Military Administration, Russian forces struck Kherson Oblast 78 times over the past day, reportedly injuring four and damaging critical infrastructure.
Russian forces shelled the community of Znob-Novhorodske in Sumy Oblast bordering Russia, according to the regional administration.
Additionally, Russia shelled Zaporizhzhia, Chernihiv, Mykolaiv and Luhansk oblasts.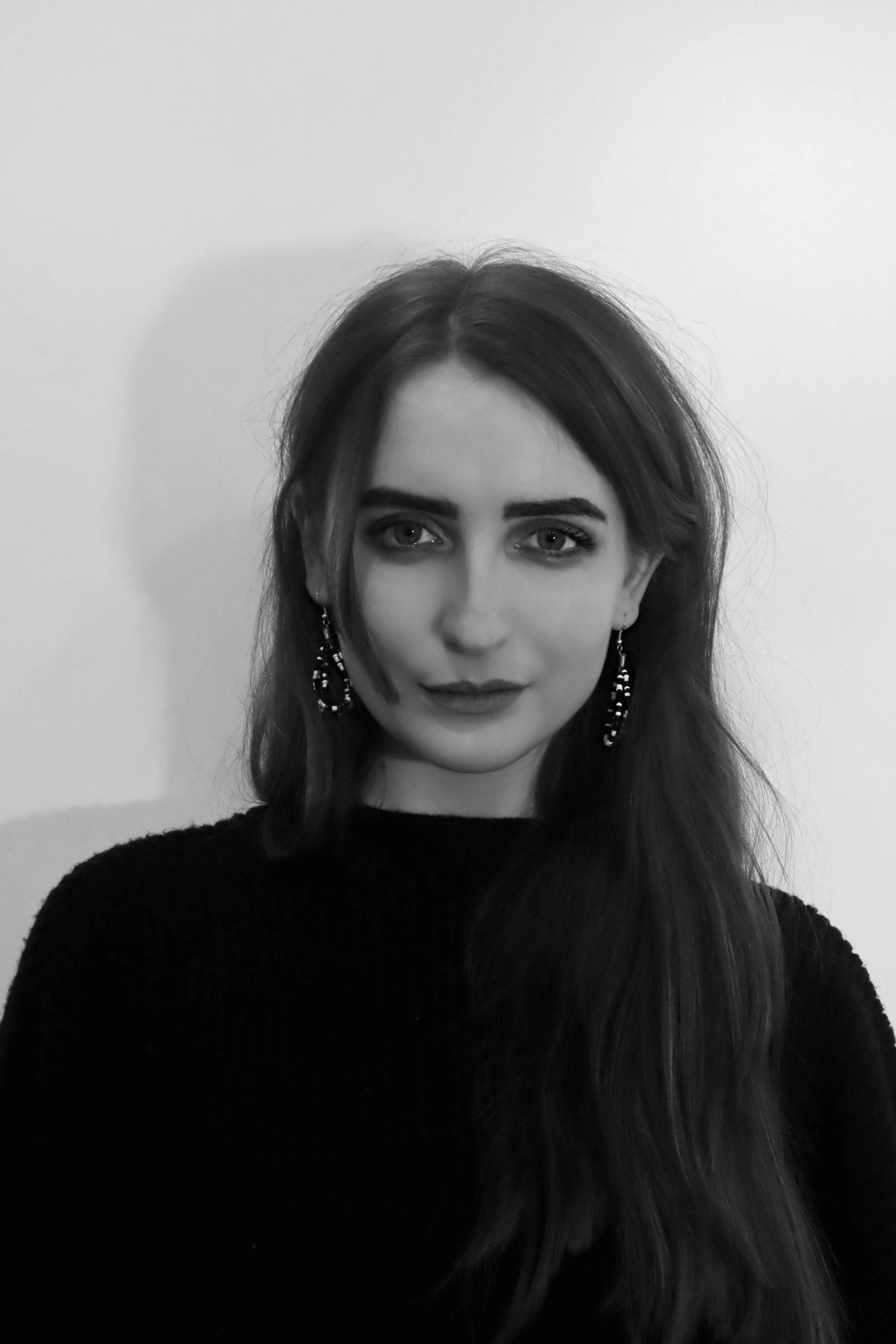 Sofiya Doig
Intern
Sofiya Doig is an intern at the Kyiv Independent. Sofiya is a student at the Kyiv-Mohyla Academy, studying social work. She previously worked as a proofreader for the online news outlet Svidomi.