This audio is created with AI assistance
Viktoria Vozna, 25, had always enjoyed her quiet life in native Brovary, a city just east of Kyiv, and dreamed of raising her own children there one day.
She never wanted to live abroad, but Russia's brutal war forced her out of the country.
After saving up enough money for relocation by October, she traveled 4,000 kilometers away from home to Lisbon, Portugal.
"I have never dreamed of living abroad," she told the Kyiv Independent. "When fleeing, I planned to go back home once the war was over."
But with each violent missile strike on civilians, Vozna's hopes for returning to normal life in post-war Ukraine grow fainter.
The Russian full-scale invasion, which has recently marked its 11th month, has brought massive destruction to Ukraine, ruining schools, hospitals, and homes, and contaminating land and coastal waters.
Moscow's repeated large-scale attacks on Ukraine targeting critical infrastructure, which have caused dozens of casualties and severely damaged the energy system since October, have made life in the country all the grimmer, even in the areas far from the front line.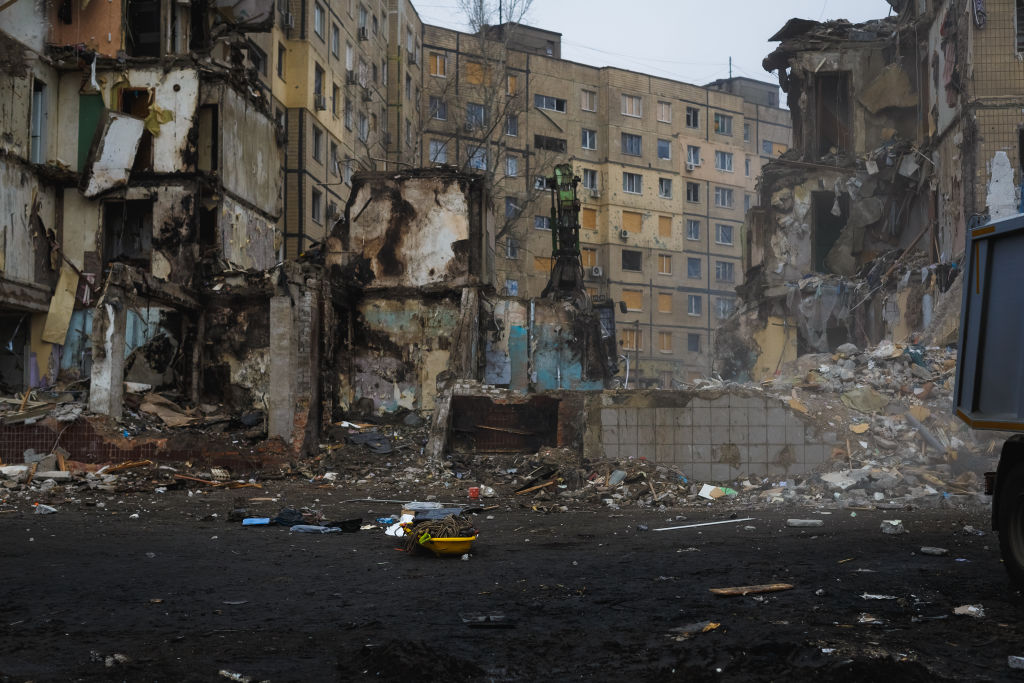 As the reality of a long, difficult, and costly recovery sets in, Vozna's doubts over returning home after the war continue to grow.
This sentiment is likely shared by some of the over 4.9 million Ukrainians who have been granted temporary protection or equivalent status in Europe since the beginning of Russia's all-out war on Feb. 24. According to the United Nations refugee agency, in total, more than 7.9 million Ukrainians have fled their country since then.
As of late August, the majority of Ukrainian refugees said they were planning to return after hostilities end, according to a poll by the Razumkov Center.
But experts say that as time goes by and refugees build new lives abroad, Ukraine may not be able to expect most of them back home.
Millions may not return
Europe has not seen a mass displacement as big as the Ukrainian one since World War II. The closest conflict by size and scope of damage that could be compared to the war in Ukraine is the 1990s Balkan Wars. According to the International Center for Transitional Justice, the conflict killed 140,000 people.
By the time the hostilities were over in Slovenia, Croatia, Bosnia-Herzegovina, and Kosovo, some 4 million people had fled their homes, according to the center.
The history lesson learned from it could serve as a sobering reminder that repatriation in the aftermath of war and ethnic cleansing is rarely a swift and voluntary process.
According to a report published by the Crisis Group non-profit, only 20% of refugees returned to Bosnia within 16 months of the signing of the Dayton peace agreement, which brought the three-and-a-half-year Bosnian War, part of the Balkan Wars, to a close.
International experience in migration movements prompted by military actions suggests that, on average, only about a third of those who flee will return.
Iryna Eihelson, a researcher specializing in identity-based conflicts who holds a PhD in psychology, explains that the trauma of ethnic cleansing and loss of sense of security makes it difficult for many to envision a future in their home countries.
According to the United Nations, Russia's war has killed more than 7,000 civilians and injured over 11,500 since February. The UN notes that the actual number of casualties may be "considerably higher" as data is currently unavailable from occupied territories and areas with heavy hostilities.
Other factors, such as building new relationships or finding a job abroad, may also impact a person's decision on whether to stay.
"A person could initially be planning to spend just a few months abroad and return. But then, for instance, they find a partner and decide to stay to pursue the relationship," Eihelson told the Kyiv Independent.
"Or a child goes to school, adapts and makes new friends there, so then a mother delays returning home until the end of the school year, and so on," Eihelson continued.
Some of those who were ready to return home after the war as of August may now have a different perspective, as they get used to new countries and see a future for themselves there, the researcher explained.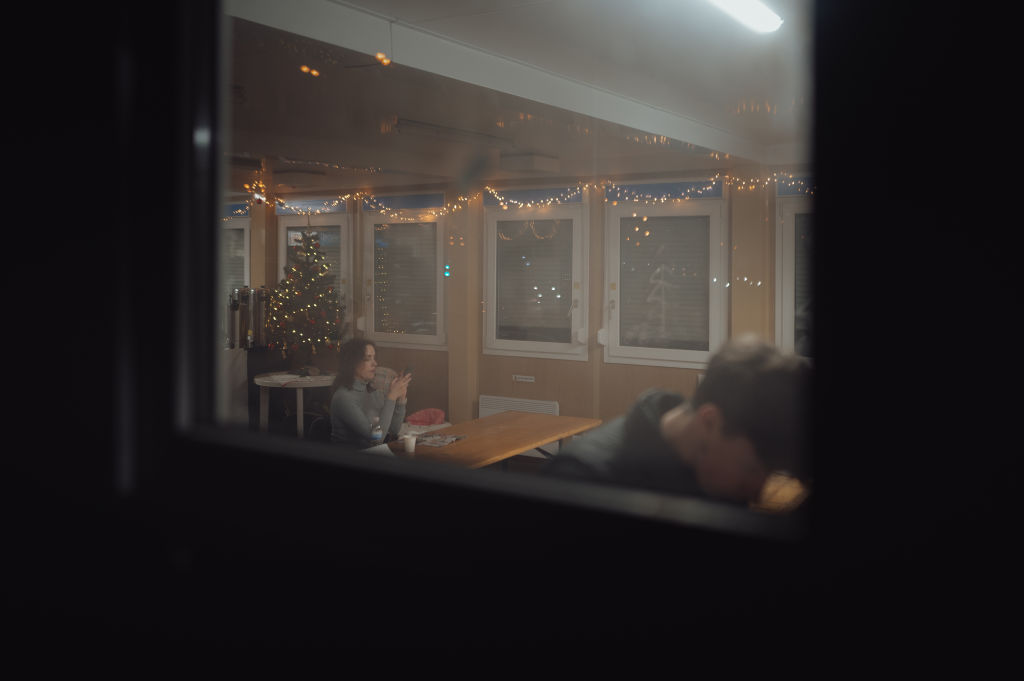 Europe expects to brace itself for 2.5 to 3 million Ukrainians staying, regardless of the war's evolution, Margaritis Schinas, the European Commission's Vice President, said in an interview with the Washington Post.
He attributed this partly to a "very generous offer" of a temporary protection directive, under which Ukrainians got streamlined access to housing, healthcare, and the labor market, without having to deal with typical European bureaucracy red tape.
However, Schinas sees the prospect of several million Ukrainians staying in the EU as a "rather positive development." The official described many refugees as "highly educated and skilled people" who can "immediately be incorporated into our system."
The contribution of Ukrainians may be especially timely as Europe faces a demographic decline and a notable skills gap in specific critical sectors.
Making the most out of the crisis
Europe will likely be challenged with the integration of millions of Ukrainian refugees, while for Ukraine, the post-war recovery may become even more complicated.
However, instead of viewing the displacement solely in terms of whether refugees will stay or return, Hanne Beirens, the head of the Migration Policy Institute Europe, suggests both parties can benefit if they "dare to take a kind of intermediary approach" to the issue.
Beirens meant a "back-and-forth relationship" or "circular movement," similar to the one many Ukrainians had with countries like Poland and Germany prior to the full-scale invasion.
Before 2022, millions of Ukrainians worked in the EU countries, often taking seasonal jobs in construction, agriculture, and manufacturing.
Ukrainians were seeking higher wages than at home, while countries like Poland found in them a solution to the pervasive and persistent labor shortages caused by the migration of their own citizens within the EU or the UK.
In July 2021, Andrii Deshchytsia, then Ukrainian ambassador to Poland, said that as many as 1.5 million Ukrainians worked in the country at the time, and there was a tendency for an increase in labor migration.
For Ukraine, labor migrants have been a significant source of currency inflows, transferring as much as $15 billion to Ukraine in 2021. Labor migrants often send such payments to their relatives.
"Past experience may be a precursor or a good basis for the future," Beirens told Kyiv Independent.
"It may be easier if families return to this kind of relationship," she said.
Demographic 'catastrophe'
Though it might somewhat benefit from having citizens abroad, Ukraine still needs as many of its people back home as possible due to the "catastrophic" impact of Russia's invasion on the country's demography.
Even before 2022, Ukraine's population was among the fastest-shrinking in the world.
Fighting and missile strikes contribute to the population's decrease through excess mortality. Not only has the war directly caused casualties, but it has also increased the number of people dying from stress, poor nutrition, and insufficient medical care.
In December, Ella Libanova, director of the Ptoukha Institute for Demography and Social Studies, warned about Ukraine's population's dramatic decrease.
"I dream that by 2030 there will be (at least) 35 million of us," she said, talking about a country that had more than 43 million people in 2021, as estimated by the World Bank.
"Unfortunately, even this may not be the case," Libanova said.
Ukraine needs its people to want to go home

Some refugees will go back to Ukraine after the war's end for patriotic reasons or because their families are there. But for others, the decision to return may be more complicated, with concerns about the challenges of the post-war recovery lingering in their minds.
First and foremost, to achieve Ukraine's goal of getting millions of its people back, refugees must have somewhere to come back to. Many have lost their homes due to Russia's ongoing attacks and will need new ones upon return.
The Infrastructure Ministry reported on Jan. 25 that as of the fall of 2022, more than 2.4 million Ukrainians had their homes damaged or destroyed. A total of over 170,000 residential buildings have been damaged or destroyed, according to the ministry.
"Such scale (of destruction) requires systemic solutions to provide victims with housing," the ministry said.
The efficiency of the rebuilding and governmental policies on providing refugees with housing may influence their choice in favor of return.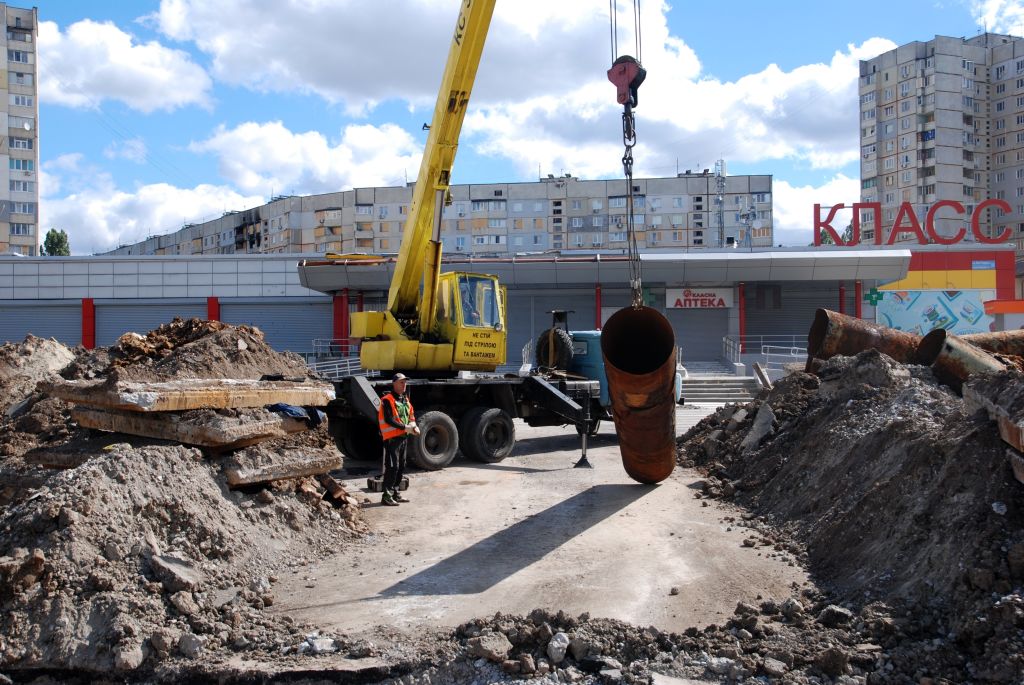 "Among other efforts, which could include tax-free livelihood for a while, specific subsidies towards repopulating devastated areas, or launching exciting reconstruction projects like the creation of "smart cities," Irina Tsukerman, a New York-based geopolitical analyst told the Kyiv Independent via email.
Tsukerman suggests that "meaningful economic incentives and opportunities" may encourage those refugees to doubt whether to return or stay.
The decision will also be strongly influenced by the media, according to researcher and PhD in psychology Eihelson.
As Ukrainian refugees spend more time away from their home country, their perception of what life in Ukraine is like is shaped increasingly by what they see on the news. But the researcher says this picture may not be the most accurate one.
"I can imagine life in Ukraine seeming much worse than it actually is, with endless reports of cities reduced to rubble, shattered glass and debris in Mariupol, Volnovakha, and other devastated areas," she said.
The researcher warns that if Ukrainian refugees are exposed to mostly reports of destruction and human suffering, they may perceive the country as a place of pain and suffering, and be less likely to return.
But there is another side to the story.
Eihelson believes that if refugees see more reports of progress and renewal in Ukraine, they may be more inclined to come back.
This includes democratic reforms, economic development, and an improvement of social programs and policies. These are the same reasons why many people left Ukraine long before 2022.
"Will they (refugees) see it (Ukraine) as a land of pain and suffering, grappling with the aftermath of war, or as a country on the rise, with a resurgence of prosperity and opportunities?" Eihelson asks.
For many Ukrainian refugees, the answer to this single question may determine their future: home or abroad.
___________________________________________________________________________________________________________________________
Note from the author:
Since the early days of Russia's all-out war, I have been working hard to bring you quality journalism, mainly focusing on civilians affected by Russian aggression. Displaced populations, among others, are in a particularly daunting position during this war. Their stories need to be told. By supporting the Kyiv Independent, you can help us do that.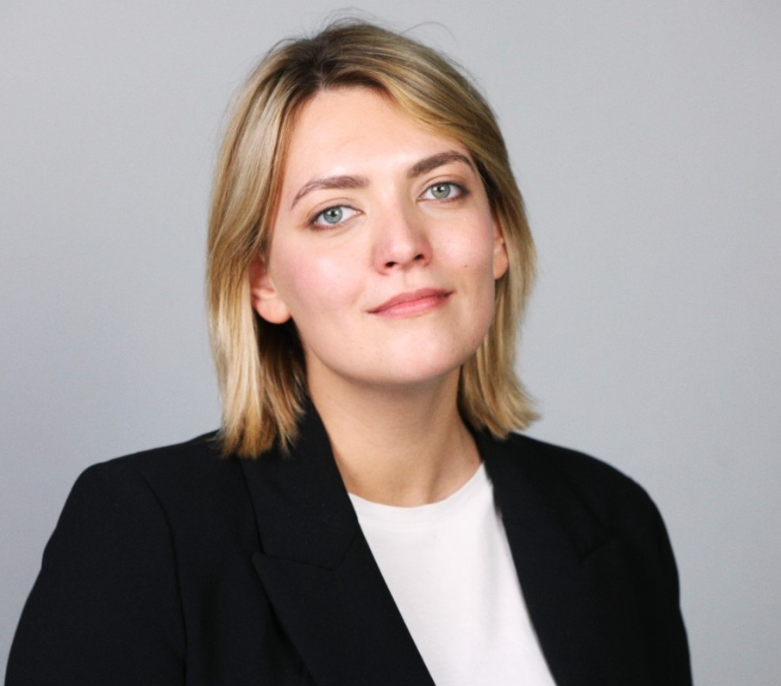 Thaisa Semenova
National reporter
Thaisa Semenova is a national reporter at the Kyiv Independent. She worked as a staff writer for the Kyiv Post until November 2021.