This audio is created with AI assistance
Editor's Note: The Kyiv Independent does not publish the last names of all interviewees to protect their identity.
DNIPRO – With dark purple bruises around her eyes, 81-year-old Lidiia packed whatever she could fit into a plastic shopping bag and left home in a hurry on Jan. 15.
A day after a Russian missile struck an apartment complex not too far from the center of Dnipro in central-eastern Ukraine, residents were allowed to briefly visit home to collect their valuables while first responders were still on site.
More than 30 people are still missing as of 9 p.m. on Jan. 15, President Volodymyr Zelensky said in an address.
Russia launched its deadliest attack on Dnipro on Jan. 14, killing at least 30 people, including a 15-year-old girl, and wounding 73, according to the latest figures. Of the 30 patients still hospitalized, 12 are in critical condition, local authorities said.
The attack was part of another widespread Russian attack across Ukraine that targeted several cities, including Kyiv, Kharkiv, Odesa, Kryvyi Rih, and Vinnytsia.
Lidiia's apartment was located about 15 meters from the epicenter of the attack. Her section of the building still stands, but all of the rooms in her apartment suffered from the blast wave, leaving glass shattered across the floors.
When Russia's Kh-22 missile with a 950-kilogram warhead smashed into a building in a commuter town at around three o'clock in the afternoon, Lidiia was sitting on her bed alone in the apartment.
Lidiia was facing her bedroom window when she heard a "sharp and very loud sound," and something hit her head, she told the Kyiv Independent.
She believes it was "a fragment of something" in the room that flew into her face due to the blast wave. The fragment left a large bump on her forehead.
Despite the pain in her eyes, Lidiia stayed in the room for about 40 minutes until the cold temperature in the room became too difficult to bear. There was no electricity, mobile network, and heating following the attack, which meant the injured couldn't call for help.
After escaping the damaged apartment building on her own, Lidiia called a taxi to her relatives' place and later went for an X-ray.
"They were all horrified," Lidiia said, referring to how her relatives reacted when they saw her after the missile strike.
She was later diagnosed with a concussion and is currently undergoing medical treatment.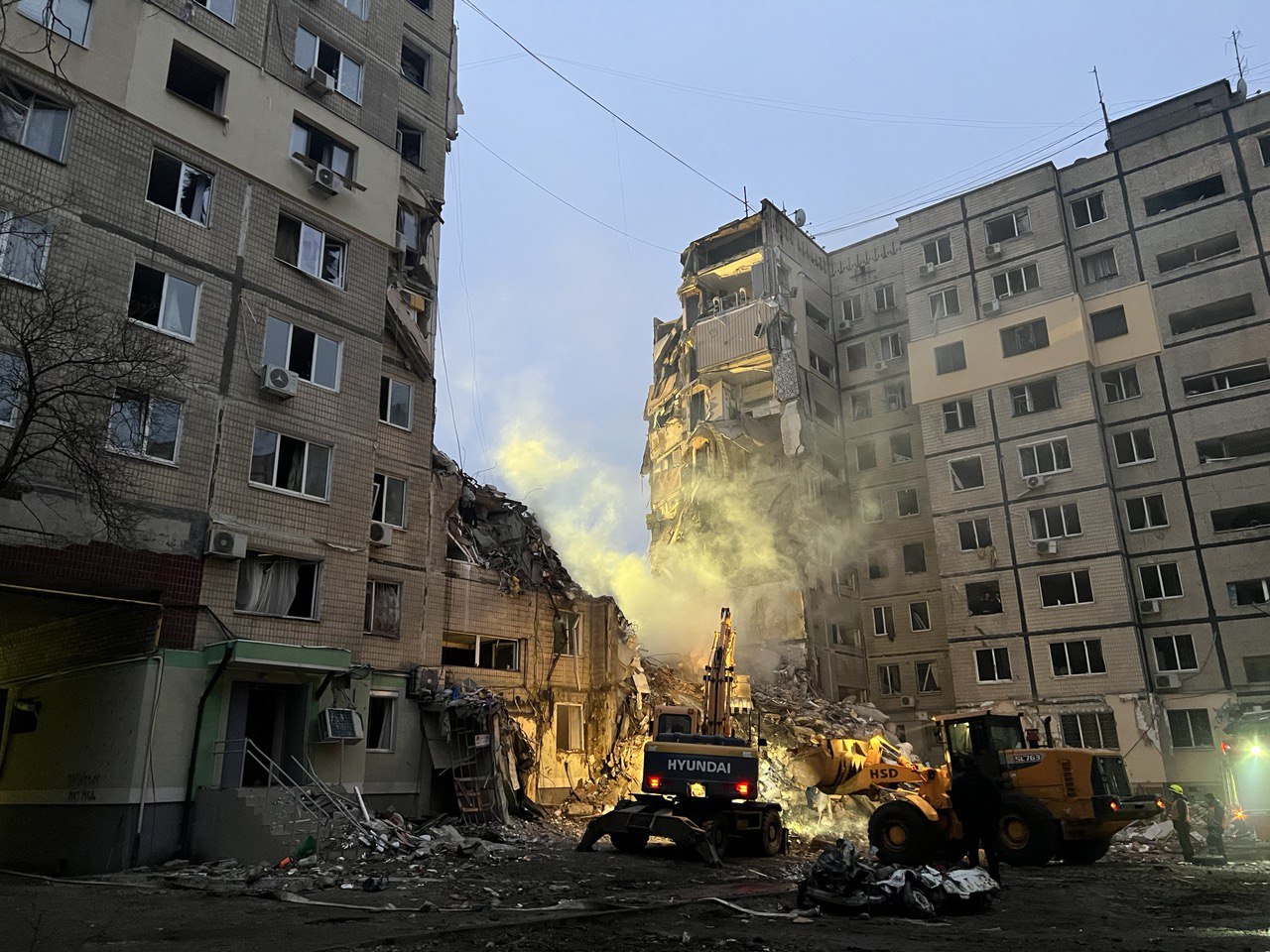 Awaiting rescue
For Vladyslav Soloviov, 29, the screams of those caught under the rubble he heard following the attack are something he will never forget.
Soloviov was standing near his apartment door at the time, waiting for his wife to finish getting ready. They were going to a nearby grocery store.
The powerful blast threw Soloviov out of the door. His wife was in the bathroom at the time of the attack. Neither of them suffered any serious injuries.
Despite hearing the loud sound of an explosion and the ground shaking, Soloviov said that the couple didn't immediately realize their apartment had been hit.
"You don't know how it feels when a missile is shot at you," Soloviov said. But what he saw outside the window wiped his doubts away.
The ex-law enforcement officer, who now works as a volunteer, said he only saw a column of smoke, but "nothing was visible."
The couple closed all doors and stayed in a room to hide from the smoke, wearing masks, until the rescuers found them. He said the two waited around 20-30 minutes.
First responders went door to door to help victims. Soloviov said he felt it would be unsafe to climb down alone due to the smoke and broken glass everywhere. He tried to send a message to emergency services that they were awaiting rescue, but there was no cellphone service or internet.
Soloviov believes the couple would have had less chance of survival if they had left their home earlier. The part of the apartment building that was hit fell onto the path they would have taken to the grocery store, he said.
"If we had been outside, then most likely, we would have been buried under the rubble of the apartment," Soloviov said.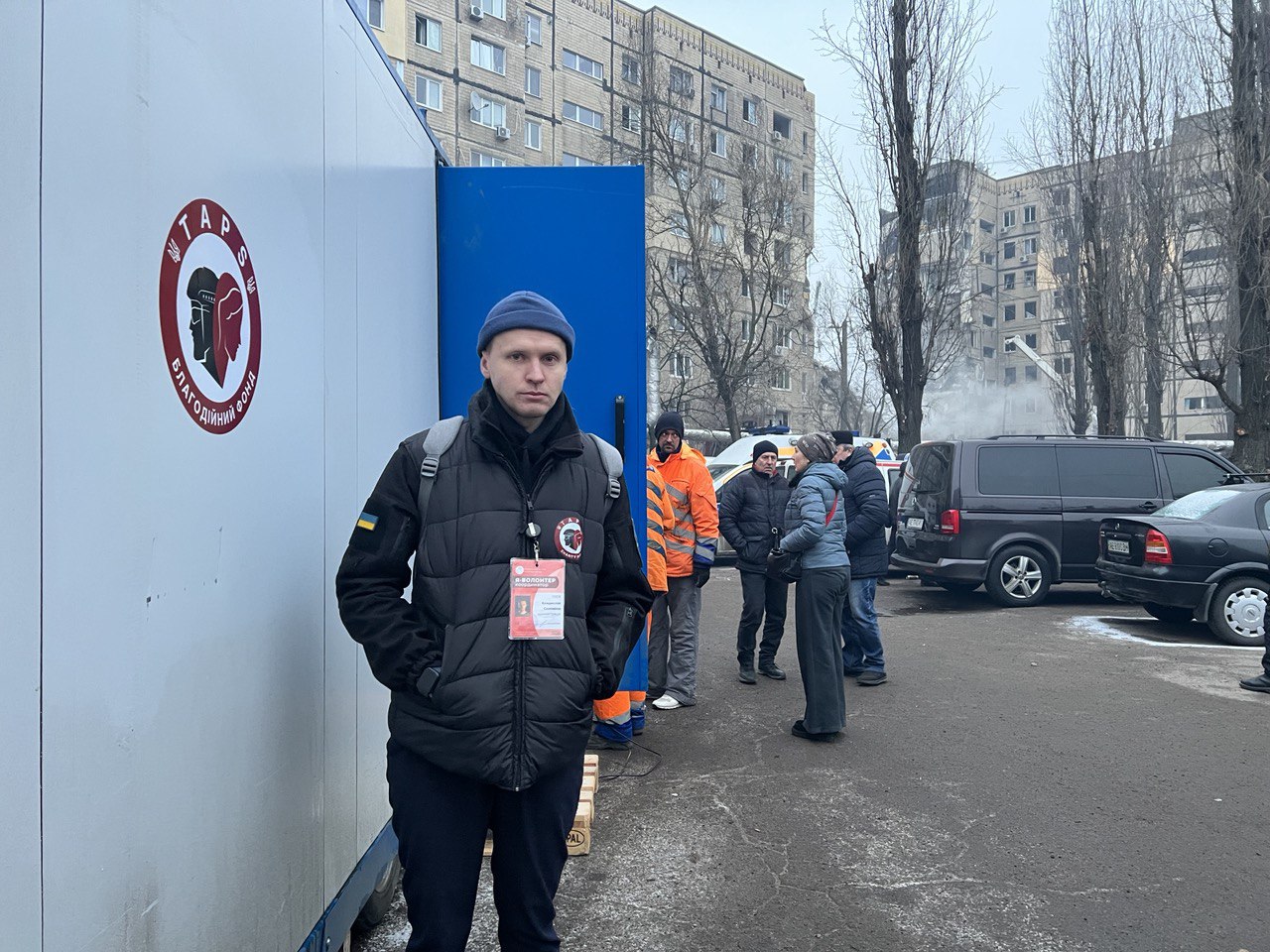 Families torn apart
Russia's Kh-22 missile, originally designed to destroy aircraft carriers, struck the residential building as many families were at home to meet the Orthodox New Year.
In just seconds, 72 apartments were completely destroyed, and more than 230 apartments were damaged, according to Dnipropetrovsk Oblast Governor Valentyn Reznichenko's preliminary data.
The Soviet-era apartment complex attacked has 16 entrances and was home to about 1,700 people.
Russia previously used the same Kh-22 missile when it struck a shopping mall in Kremenchuk in June, killing at least 20 people.
Similar to the attack on Kremenchuk, the Jan. 14 missile strike in Dnipro has destroyed families. Rescuers said a large crowd of people waited outside the building, hoping that it would be their loved ones who would be rescued next. Some still don't know the fate of their family members.
Anastasiia Shchvets, 23, was one of those who lost her family in the attack, her father's decades-long colleague who works at Toyota Center in Dnipro told the Kyiv Independent.
According to Oleksandr Kornyenko, Shchvets was home with her mother and father when their apartment building collapsed. The parents were killed in the kitchen while the daughter, who was in the bathroom, miraculously survived, he added.
A photo of Shchvets sitting on the ruins of the building went viral on social media, spurring a renewed nationwide outrage against Russia.
Kornyenko said that the family was likely at home because Shchvets's father, 46, took sick leave from work. He was supposed to return to work on Jan. 16.
The daughter was immediately hospitalized after rescuers found her and is now with an aunt, Kornyenko said. He said he spoke with her on the phone late on Jan. 14, and she was understandably fragile and in shock.
The death of Shchvets's parents was confirmed by her grandmother on Jan. 15, according to Kornyenko.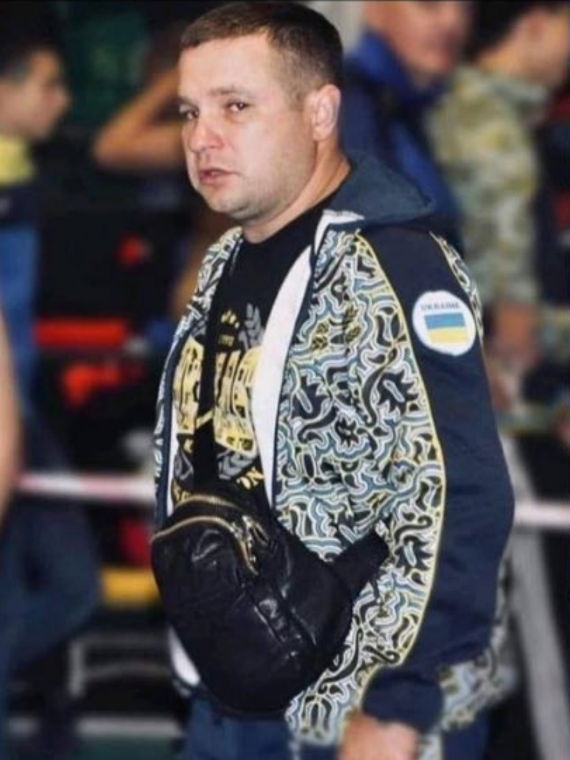 Mykhailo Kurenovskyi, a well-known professional boxing coach who lived on the top floor of the apartment building, was also killed by the strike.
Vitaliy Fedorenko, whose six-year-old son was coached by Kurenovskyi, said the coach's wife and his daughters had just left home when the missile attack happened.
Kurenovskyi was supposed to come with the mother and daughters but decided to take more time and promised to catch up with them later. His body was found under the rubble on Jan. 15, according to Fedorenko.
The photo of Kurenovskyi's kitchen on the ninth floor, with walls missing, was also widely shared online.
Fedorenko said Kurenovskyi was "the best coach" and a great person with whom he'd often talk about the future of their children.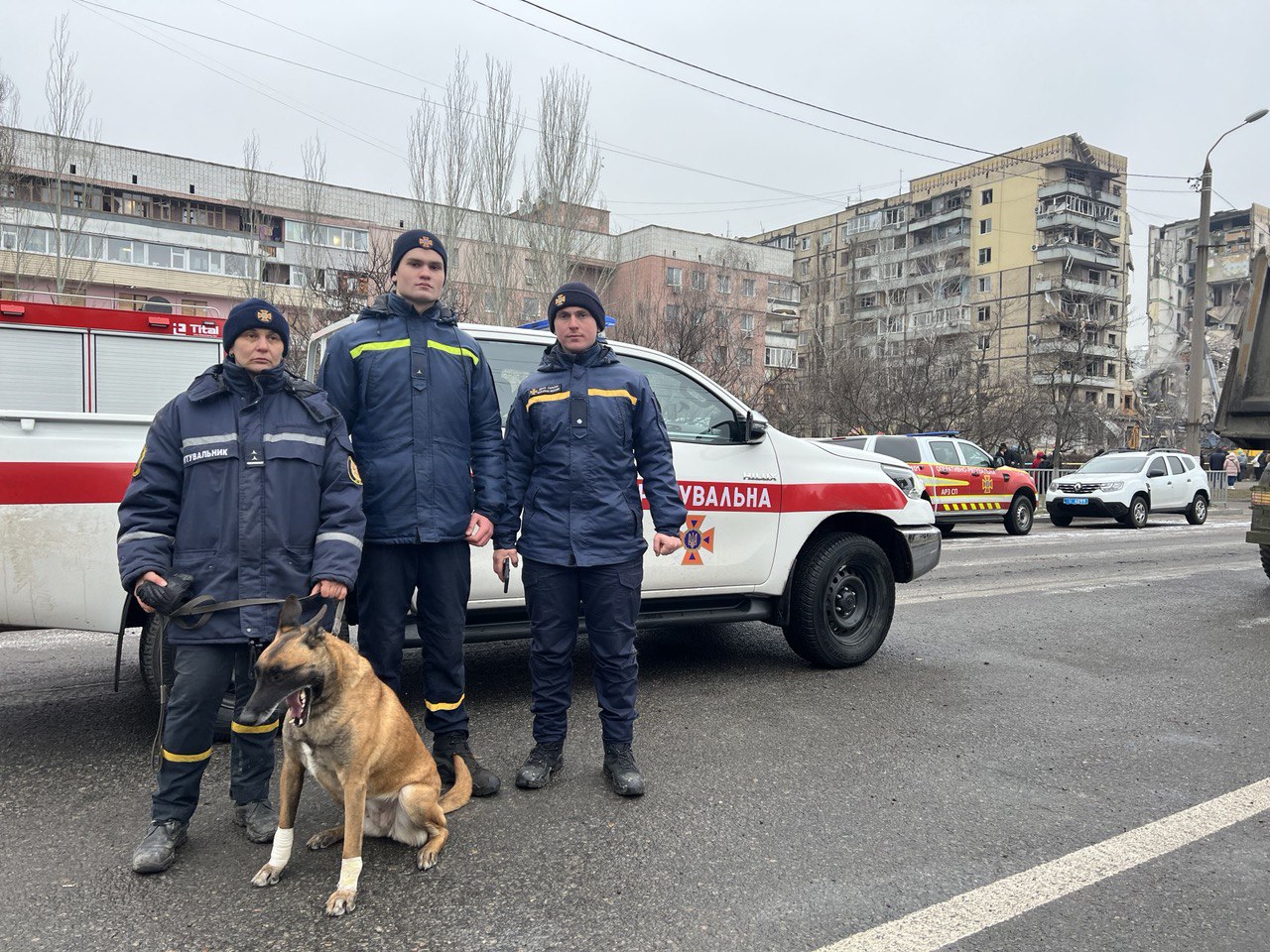 Rescue operations
As soon as the missile struck the building, rescuers and volunteers arrived quickly to help the victims.
The emergency response team operated in the most difficult parts, the 1st to 4th floors, of the collapsed building, crawling to find survivors. The rest – including the local Territorial Defense brigade volunteers – divided into groups of three to four people and used ladders to find any sign of life.
First responder Serhii Harmash, 27, said it was becoming more difficult to find survivors when he took the night shift at 12 a.m.
Harmash worked 14 hours non-stop. He found a survivor toward the end of his shift, at around 11 a.m. on Jan. 15. The young woman was in her kitchen on the fourth floor and had yelled for help for about four hours, so she couldn't speak or walk when he found her, he said.
Cuts are the most common injury among the wounded, Harmash said. Among the killed, there were many bodies with missing parts, a head included, he added.
There were wounded people who have died because they were forced to stay in the cold weather for too long, Harmash said.
"Every death is horrifying," Harmash said. "People lived here peacefully, and then this happened."
Harmash said in total, he had recovered six dead bodies.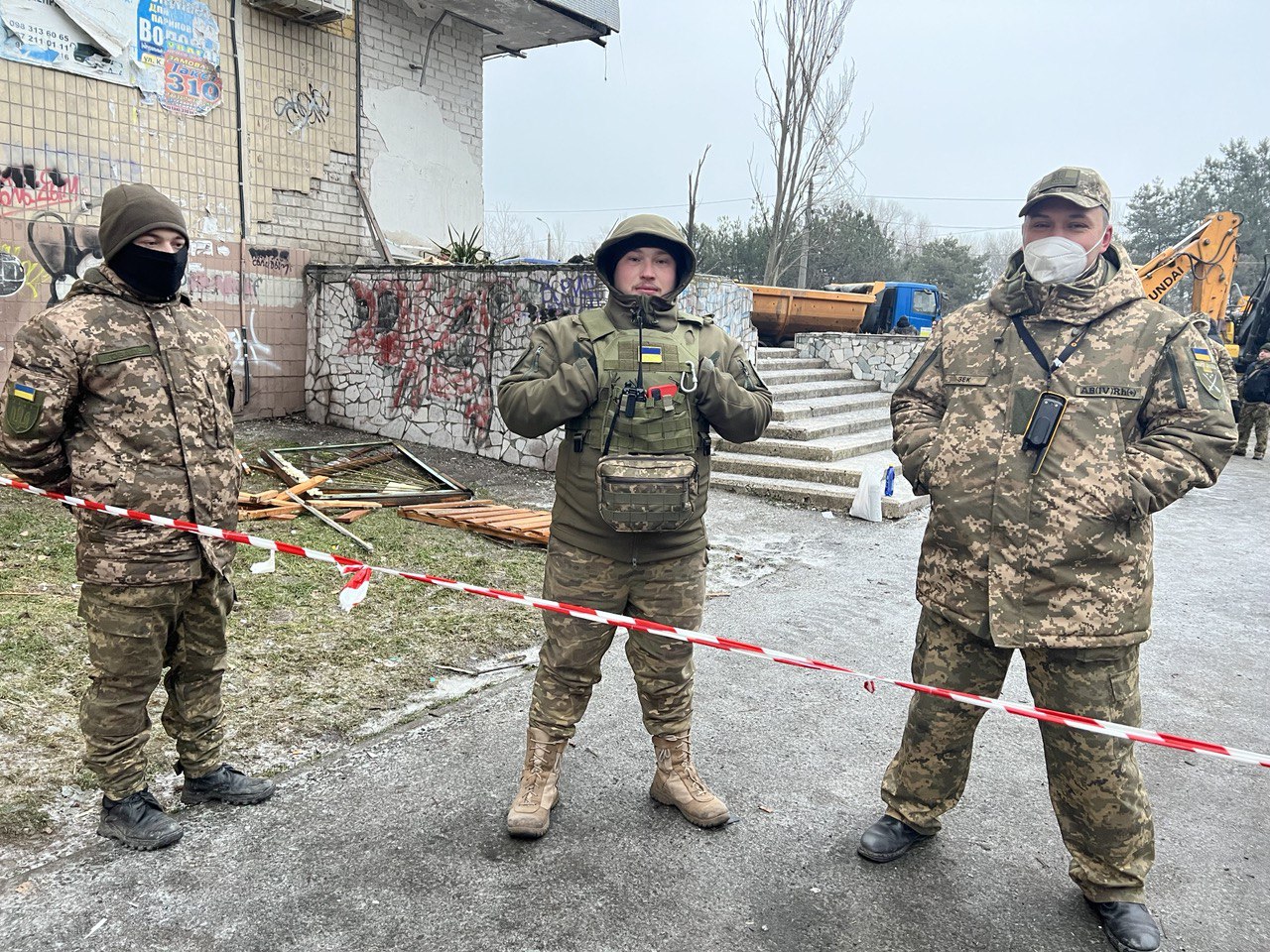 Meanwhile, co-commanders of the local Territorial Defense brigade volunteers, Oleksandr, 43, and Konstyantyn, 50, said it was difficult to convince relatives to wait outside the building.
The relatives, many of whom had just miraculously survived the attack, tried to go back into the building to find their loved ones, the co-commanders said.
Konstyantyn said the most horrifying thing he experienced while participating in the rescue efforts was finding "parts of bodies" lying in the courtyard. He said collected them and put them in a bag.
The co-commanders went inside the building together to look for the wounded. They were able to rescue an elderly woman and man on floors higher up.
The couple was in shock, but the commanders remembered the elderly man telling them that he was going to find his cane and make "the president of the neighboring country" pay back.
__________________________________________________________________________________________________________________________________________
Note from the author:
Hi, this is Asami Terajima, the author of this article.
Thank you for reading my story till the end. Hundreds of children, adults, and the elderly were at home over the weekend when Russia's Kh-22 missile struck their residential building in Dnipro. But in the darkest hour of humanity, Dnipro residents dropped everything to help each other in the most difficult times, from cooking warm food outside to offering tea to everyone – something that inspired me while I was there reporting on the attack. Please consider supporting us by becoming our patron so we can keep telling the stories of those affected by Russia's war.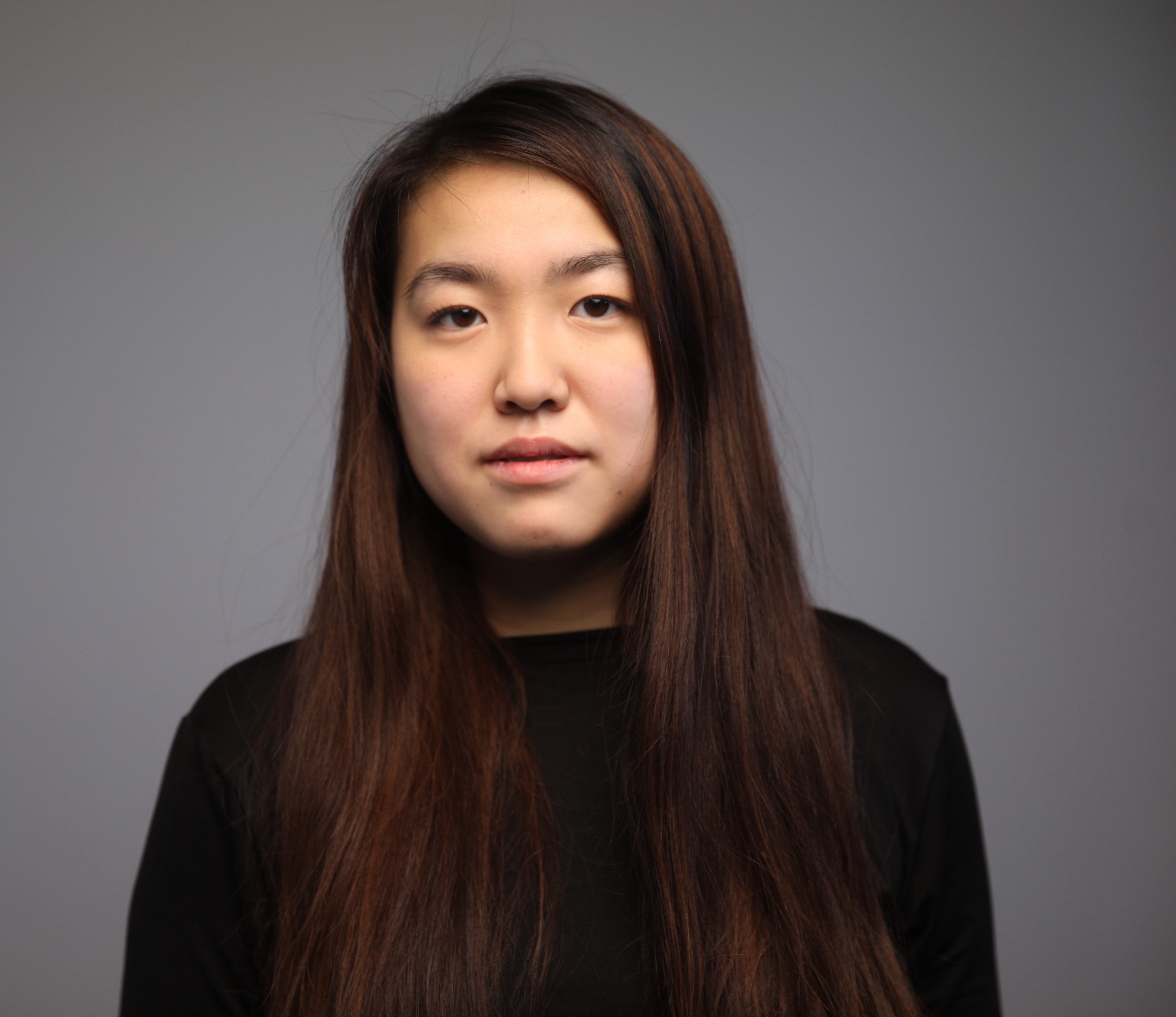 Asami Terajima
Reporter
Asami Terajima is a reporter at the Kyiv Independent. She previously worked as a business reporter for the Kyiv Post focusing on international trade, infrastructure, investment and energy. Originally from Japan, Terajima moved to Ukraine during childhood and completed her bachelor's degree in Business Administration at William Woods University in Missouri, U.S.A. She is the winner of the 2023 George Weidenfeld Prize, awarded for "excellent investigative and courageous research activities" as part of Germany's prestigious Axel Springer Prize.