This audio is created with AI assistance
"Some told you … that you were missing opportunities to keep quiet – but I believe we sometimes missed opportunities to listen. That time is over."
- French President Emmanuel Macron at GLOBSEC's 2023 summit in Bratislava, Slovakia, on May 31, 2023, in reference to a statement made by then-President Jacques Chirac in 2003 that Central Europe "missed an excellent opportunity to remain silent" over the U.S. invasion of Iraq.
The anticipation was palpable in the packed plenary room of GLOBSEC's 2023 Bratislava Forum on a sunny early summer day – and it did not disappoint.
What the président de la République delivered in a dense 45-minute speech on May 31 was, first of all, a remarkable change in tone of his rhetoric vis-à-vis Central Europe, as well as clarification on Ukraine and Russia. It was also a signal of France's unbroken will to lead Europe in answering these questions.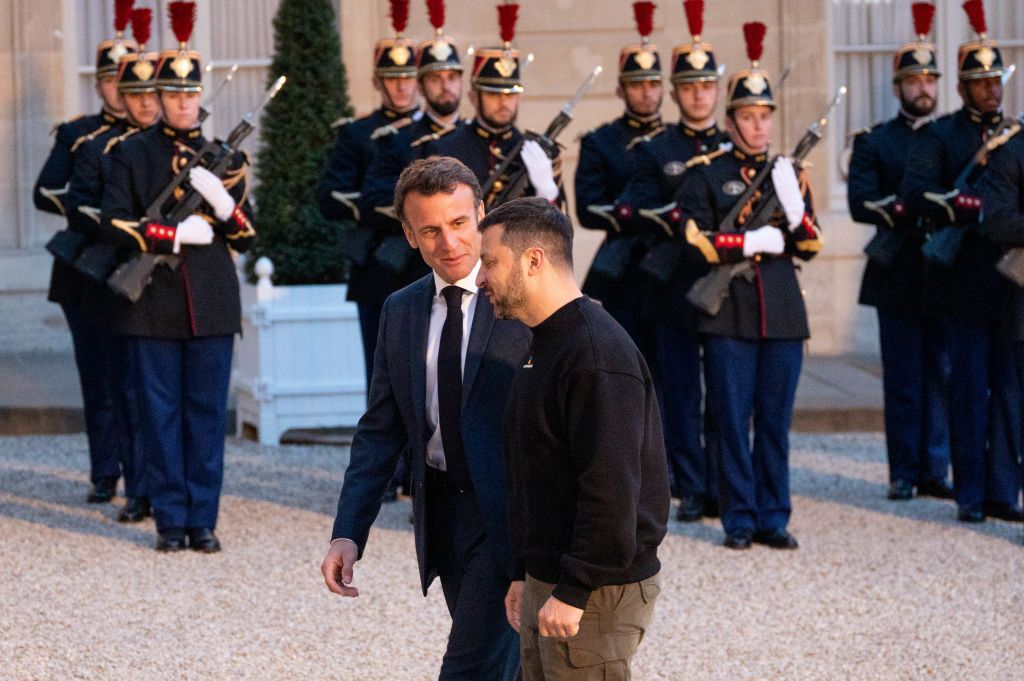 Setting the right tone
To be sure, the atmospherics of Macron's speech were perfect.
After years of trying to pressure Ukraine (together with Germany) in the Minsk II process, labeling NATO "brain dead" in 2019, and making questionable statements in 2022 about "not humiliating Russia" and ensuring "future security guarantees" for Moscow amid its full-scale war, this time he hit the right tone.
Macron quoted Czech-French writer Milan Kundera, admitted to France's past mistakes of not having listened to Central Europe enough, and conceded that, thanks to Russian President Vladimir Putin's "electric shock treatment," NATO is no longer "brain dead."
But after the roaring applause for his speech had subsided, one question remained in the minds of his addressees: What follows from this recognition of past mistakes for France's future strategy? Are we seeing a "Zeitenwende," or "turning point," in France?
Going through his key statements, one is reminded of one of Macron's favorite rhetorical formulas: "et en même temps" ("and at the same time"), often implicitly countering what he just said.
He committed to helping Ukraine for as long as it takes, insisted on a just peace, and warned of a frozen conflict – but at the same time, he remained skeptical about declaring Putin a war criminal.
He did argue for "credible" and "tangible" security guarantees for Ukraine after the war – but at the same time, he practically rejected the potential for NATO membership and remained vague with formulas such as involving Ukraine in a multilateral security architecture.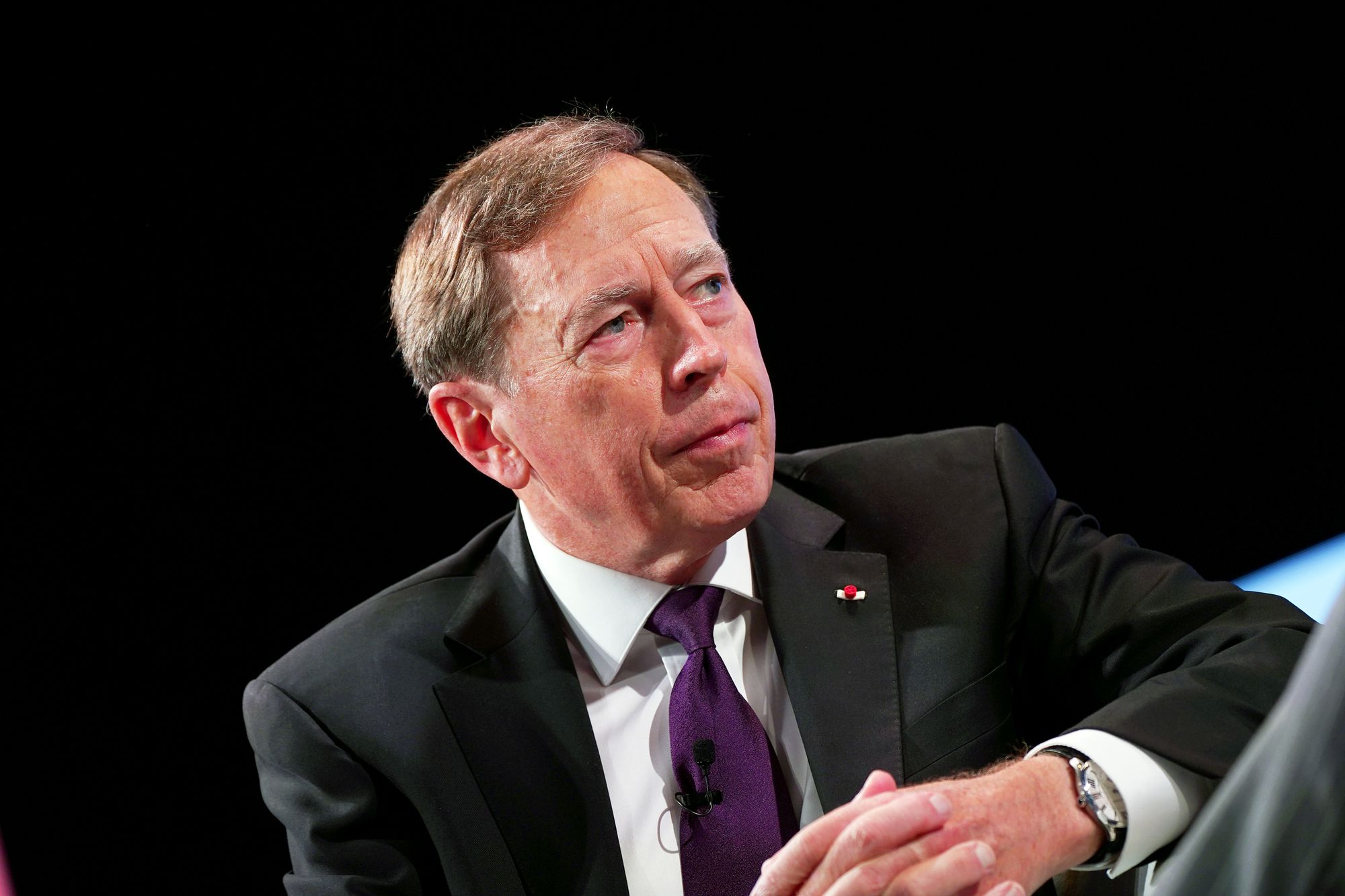 He advocated for Ukraine's EU membership as soon as possible – but at the same time, he made its potential accession conditional upon fundamental reforms, hinting at a two-tier membership system.
He did thank the current U.S. administration for its re-pivot back to Europe, and he also invoked a European pillar of NATO as his planned goal for "strategic autonomy" – but at the same time, he very clearly posed the "2024 question," alluding to a future Trump or Trumpist administration in the U.S.
Nothing wrong with asking the question, but one might as well ask the rest of the EU what it should do were Marine Le Pen to become the president of France. But above all, one might point to the fact that, even amid the possibility of a Trumpist administration, Europeans' defense efforts and willingness to be helpful to the U.S. vis-à-vis China will play a huge role in helping (or not helping) Atlanticists in Washington.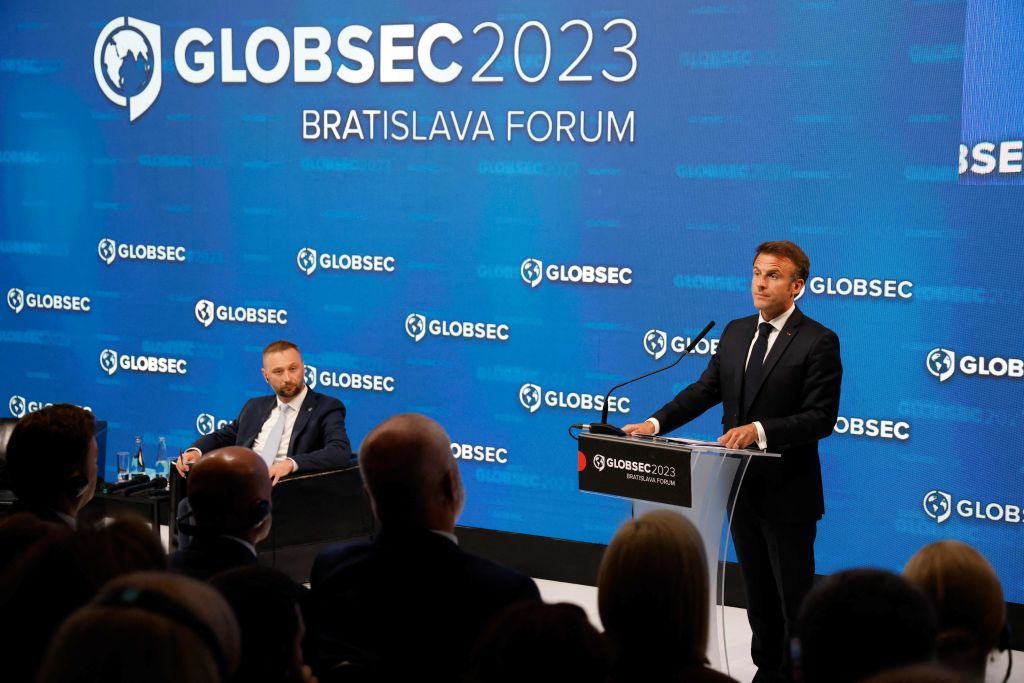 The thorny issues
Macron seemed to flatly rebuff Central Europeans' ideas on two issues.
He said: "Yet we have armed our Eastern Flank so much and Russia has deployed so many arms that we will have to rebuild – I am talking here about the medium term – a framework for de-escalation."
This was immediately picked up by Polish pundits as being directed against NATO's current reinforcement efforts in the East, which may be an overinterpretation. But Macron could have been clearer on the need to counter Russia for the foreseeable future.
The other statement that made Central European listeners uneasy was his chiding them for any weapons purchases outside the EU: "And when I see certain countries increase their defense spending to massively buy non-European, I simply say: 'you are creating yourselves your own problems for the future.'"
Many in Central Europe believe France's insistence on total EU autonomy in arms production, instead of smart divisions of labor with other democracies in America or Asia, will just create endless delays and drive up costs.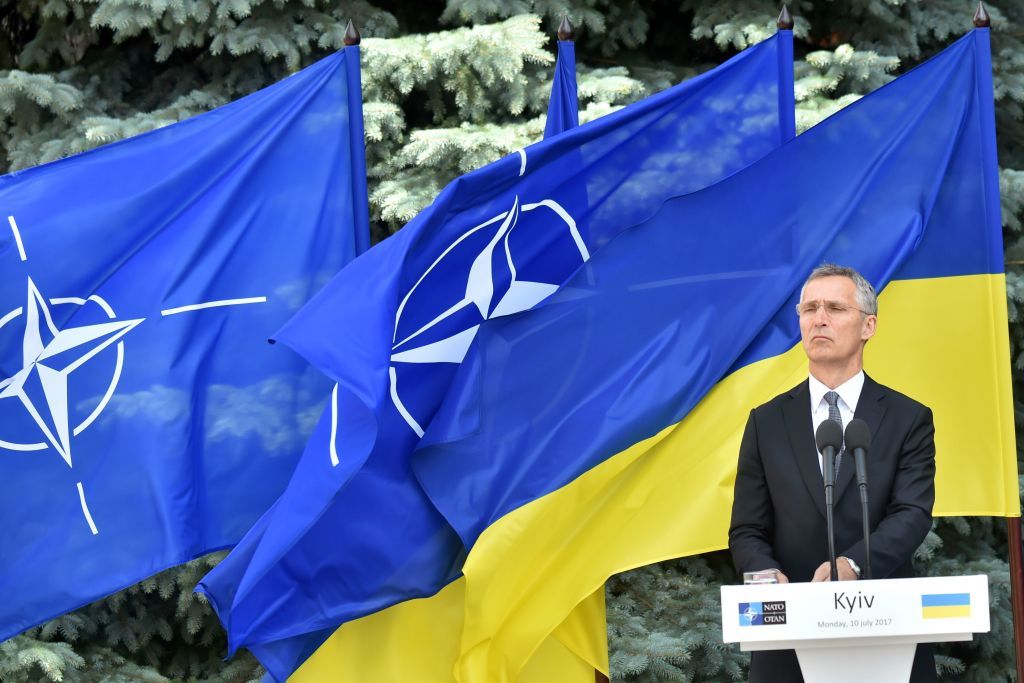 France now listens, but is it acting accordingly?
The truth remains: While France criticizes the mental partition of Europe into East and West, Central Europeans criticize the partition of the West into Europe and America.
In his Bratislava speech, Macron seemed to tell Central Europeans: "We hear you, and we have adjusted our position in some areas, but we still believe that on the broad strokes of future European security, France is right, and your concepts are mistaken."
It is, therefore, difficult to compare Macron's Bratislava statements to Chancellor Scholz's Zeitenwende speech of Feb. 27, 2022.
Scholz had described nothing less than a turnaround. He not only signaled a tidal change in support for Ukraine and a newly confrontational German stance toward Russia, but he also turned decades of mistaken German pacifism on its head and described in detail the instruments Germany was going to give itself to achieve this.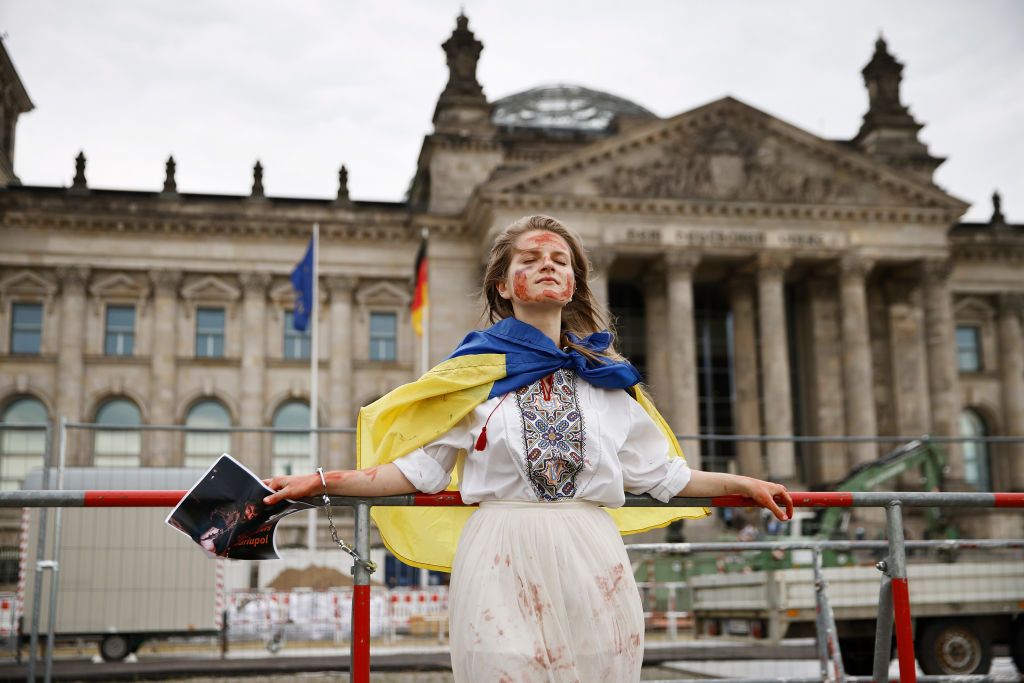 What Macron said in Bratislava last week was important progress. However, if France from now intends to act upon what it hears from Central Europeans, its stance should incorporate three points:
First, a more positive and proactive perspective on Ukraine's future NATO membership and fewer caveats and inhibitions on lasting U.S. involvement in Europe.
Second, less ambiguity on the benefits of a durable strengthening of NATO's eastern flank.
And third, a more pragmatic and tolerant attitude toward Central Europe's combination of EU and non-EU weapons in their present as well as future arsenals.
In other words, there is still room for improvement in France's attitude toward Central European concepts and concerns. But positive change has begun, and that is what counts the most.
Editor's Note: The opinions expressed in the op-ed section are those of the authors and do not purport to reflect the views of the Kyiv Independent.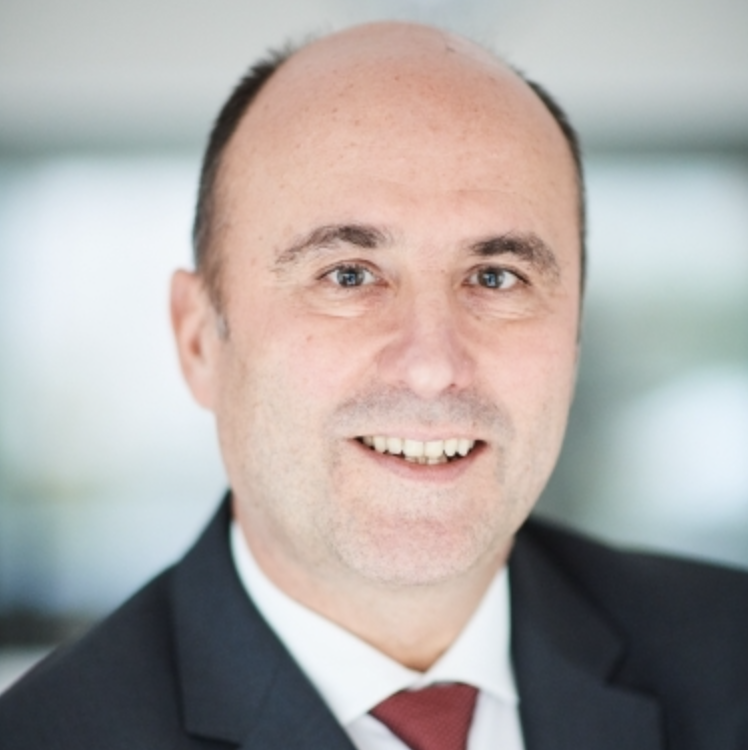 Roland Freudenstein
Roland Freudenstein is the Vice President of GLOBSEC and Head of GLOBSEC Brussels. GLOBSEC is a global think tank committed to enhancing security, prosperity, and sustainability in Europe and globally with local offices in Bratislava, Brussels, Kyiv, Vienna, and Washington D.C.