This audio is created with AI assistance
DNIPRO – Rushing to the hospital shortly after a Russian missile hit an apartment building in Dnipro on Jan. 14, Mykyta Pavlovskyi prayed that his mother's injury wasn't fatal.
"We drove to the hospital hoping that everything will be alright with my mom," the 23-year-old graduate student told the Kyiv Independent.
Pavlovskyi and his father had just received a call that the mother was found at the attack site, with her leg crippled and her arm broken. When they arrived at the hospital, 51-year-old Anna Pavlovskaya was in surgery.
After several hours, a doctor came out of the intensive care unit to inform them that Anna had suffered major blood loss from a deep shrapnel injury, which stopped her heart.
Her heart restarted during the surgery, but he warned that it wouldn't last long.
"The doctor said there was almost no chance of survival in such cases," Pavlovskyi said.
On Jan. 14, at around 9 p.m., Pavlovskyi's mother died in the ICU.
Anna was among the 46 people, including six children, killed in Russia's deadliest attack on Dnipro since the start of the war. The attack was part of Russia's mass missile strike that targeted civilian infrastructure across Ukraine, from the country's east to west.
Russia's Kh-22 missile, designed to destroy enemy ships and aircraft carriers, smashed a nine-story building full of people on Jan. 14. A few hours after the attack, the main entrance of Dnipro's main hospital was crowded like never before.
The medical staff called relatives, urging them to come to the hospital. Even if they didn't receive a call, many came looking for their loved ones still missing.
Eighty people were injured, and dozens were hospitalized, putting immense stress on the city's medical care. Eleven people are still deemed missing five days after the attack.
Doctors and nurses ran from one place to another in the nine-story hospital, trying to keep relatives informed as they fought for each victim's life.
Doctors who were off that day had to rush to the hospital within minutes, according to Sergii Ryzhenko, the head doctor.
"Every person who was brought to our hospital had a bloody face, and everyone's clothes were covered in dust," Ryzhenko said in a Facebook post recollecting the day of the attack. "It was impossible to tell how old they were. Metal and concrete parts were found in their bodies. The victims were surrounded by the horrible howl of their relatives."
Relatives were either standing or sitting at the main entrance, while some nervously paced back and forth as they waited for further updates.
Standing near the entrance with his father and uncle, Pavlovskyi held a shred of hope that his mother would make it.
But the devastation of Russia's latest attack on Dnipro was apparent, as the 23-year-old saw a flurry of severely wounded victims being brought to the hospital.
"I prayed to god that my mother would be alive," Pavlovskyi said. "But I was getting ready for the worst that could happen."
Pavlovskyi was at home when he was informed of his mother's death.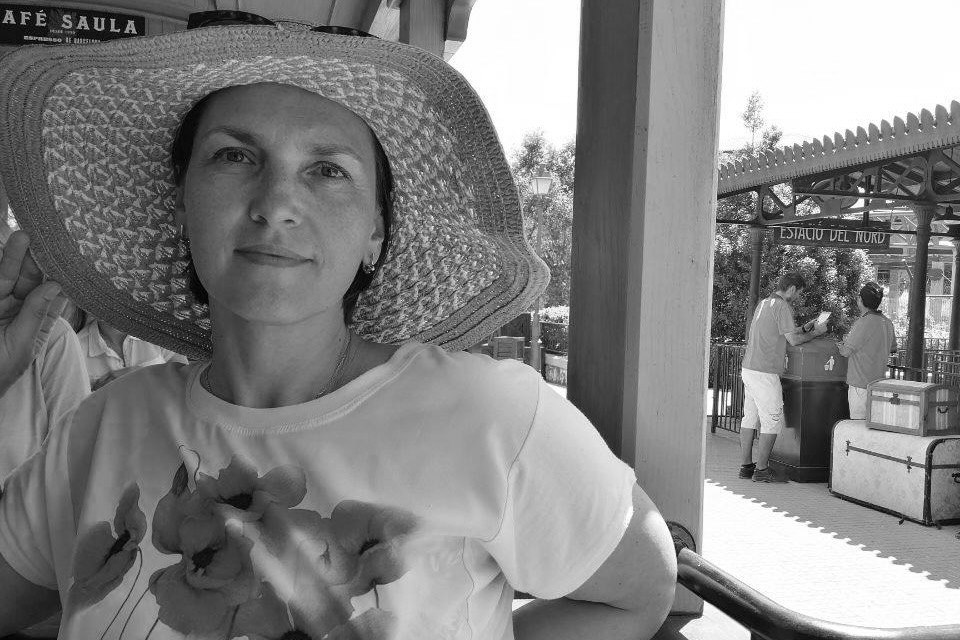 Unlucky chance
Before Pavlovskyi found out that his mother was at the hospital, he looked for his mother for several hours near the attack site and endlessly called her – hoping she'd pick up the phone.
Pavlovskyi, who was in the apartment building then, wasn't injured because his family home is located on the far end from the blast's epicenter.
But his mother left the house a few hours before the missile blast to go for a walk. He didn't know then that she was walking near the collapsed section of the building on her way home.
She received a fatal shrapnel injury there, according to Pavlovskyi.
Though Pavlovskyi didn't know any of this at the time, Pavlovskyi found it odd that she never answered his calls.
He later learned that she was on the phone with her brother, Pavlovskyi's uncle, until the missile attack disrupted the mobile network.
Shortly after the search for survivors began, rescuers pulled Anna out alive.
"She was a very energetic woman," Pavlovskyi said of his mother, who worked for decades as a dentist.
"She was always a good mother with whom you could talk and brought comfort to the home," Pavlovskyi said. "We got closer in the past couple of years."
Telling his 18-year-old sister studying in Poland and grandmother in her late 80s about Anna's death was "extremely hard," Pavlovskyi said.
The grandmother's health significantly worsened after she heard the news on the morning of Jan. 15, and she has been on pills since then, according to Pavlovskyi.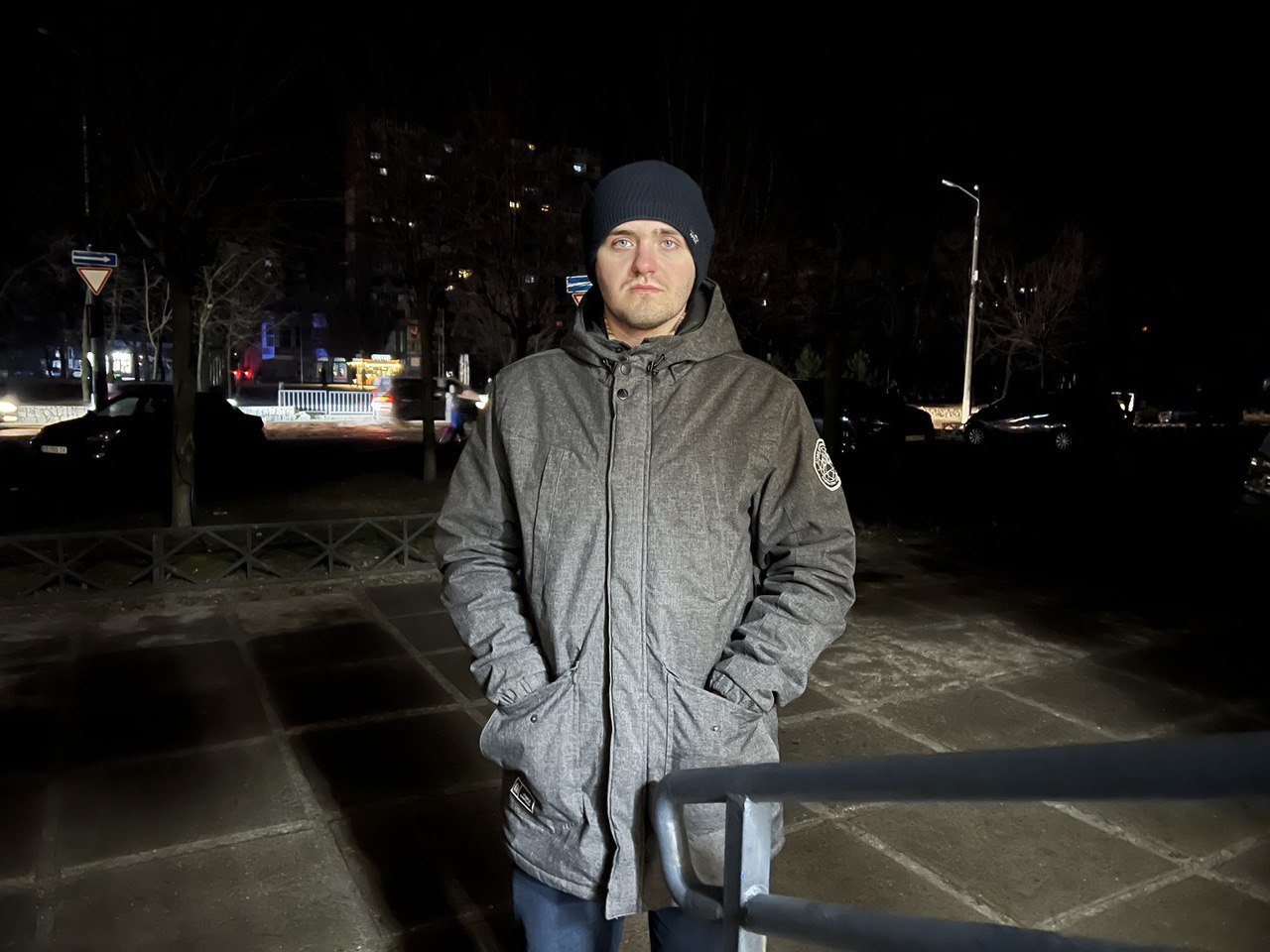 'Uncontrollable hysteria'
Sabina Dorosh, 26, also rushed to the hospital as soon as she found out that her mother was hospitalized.
Dorosh's parents, who lived in the collapsed section of the apartment building, weren't answering their phones for some time after the missile attack.
As soon as she learned their building was hit, she said she began to have "uncontrollable hysteria."
After a while, she got a call from an ambulance doctor, saying her mother had been rescued and heading to the hospital.
She still hadn't heard anything about her father-in-law, with whom she was very close. Meanwhile, her friends had come to care for her three-month-old daughter during her absence.
When she arrived at the hospital, her mother was still in the ICU. She decided to wait at the hospital entrance reception, where she saw "a lot of people" and "just horror" as relatives desperately searched for their loved ones.
"The reception was packed with people, and everyone was on their phones, looking for their relatives in panic," Dorosh said.
She went in and out of the hospital entrance, waiting to hear updates about her mother and desperately praying that her father-in-law was alive.
"There were no guarantees that he would be found and brought to the hospital," Dorosh said. "I lost track of time, but it was already dark."
Dorosh said she was in such a fragile condition that doctors came up to her to check if she needed help.
Then, a miracle happened.
"I saw a man was being brought in, but I didn't even immediately know that it was him," Dorosh said. "I watched as they (ambulance staff) pushed him on a wheeled stretcher into the hospital."
And it was him.
The father was covered in blood, with his head and eyes wrapped with bandages. Dorosh approached closer, began talking to him, and placed her hand on his.
Both of Dorosh's parents survived the attack.
Dorosh's mother told her later that she called for help from the balcony on the fourth floor to save her husband, who was bleeding and losing consciousness.
The rescue team pulled her out of the window, but she had no idea then whether her husband would make it.
Doctors warned Dorosh that the night would be difficult since he suffered massive blood loss and couldn't breathe on his own. The recovery of his eyesight was also under question.
But he survived and left the ICU in a few days, and his eyesight was okay. Her mother got "many" stitches on her face, but her injury was not fatal either.
"When I went into my father's room (on Jan. 15), he first asked about his granddaughter," Dorosh said. "It's a miracle that they survived."
"I still don't understand how they survived after such a strike," she added.
Though how the severe injury will affect her parents' health is uncertain, Dorosh said that the most important thing is that they are alive, even if they are worried about their scars.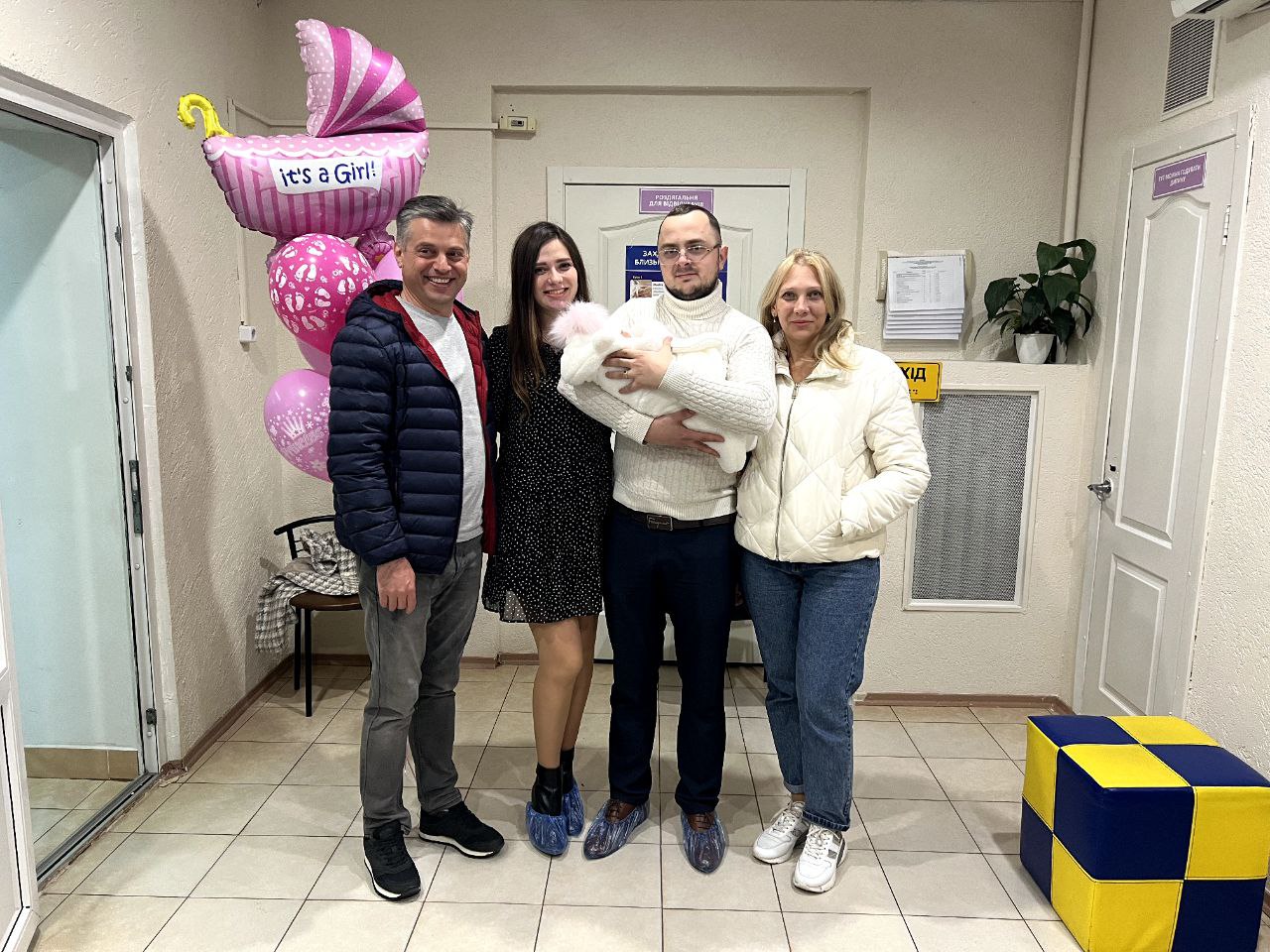 'I'm terrified of losing someone'
The first night of Jan. 14 was very tough for Dorosh, who tried not to pass on any negative feelings to her infant Solomiya.
"I would feed her, change her diaper, and when she was with my husband in the room, I went to the toilet to scream and cry alone," Dorosh said. "I didn't want her to see my tears and my condition."
The three-month-old can quickly pick up Dorosh's stress, she said.
"When I was with her, I smiled and played with her," Dorosh said. "But then I would tell my husband, 'okay, I leave you two, I need to be alone,' and I locked myself in the bathroom."
Dorosh said it got slightly easier since then because her father's lungs began working. But she fears that Russia would launch further missile strikes on Dnipro, taking away more lives.
"We could have been there (at the parents' apartment) with Solomiya because our mother tells us to visit all the time," Dorosh said.
Dorosh was determined to stay in Dnipro when the full-scale invasion began last year, but she now fears as the latest attack almost killed her parents.
"I'm terrified of losing someone I love," Dorosh said. "We are just getting killed."
After losing her biological father in 2015, Dorosh said she couldn't lose anyone else.
"Now, I have a big fear, fear for my parents, loved ones, and my child, about what the missile will hit next," Dorosh said.
"You can talk to the people you love, and then an hour later, everything could change, and you might never see them again."
---
Note from the Author
Hi, this is Asami Terajima.
Thank you for reading my story till the end. The Kyiv Independent team has been selflessly covering Russia's brutal war against Ukraine since day one, doing our best to keep the world informed about the latest developments at home. Please consider supporting the young and driven newsroom by becoming our patron.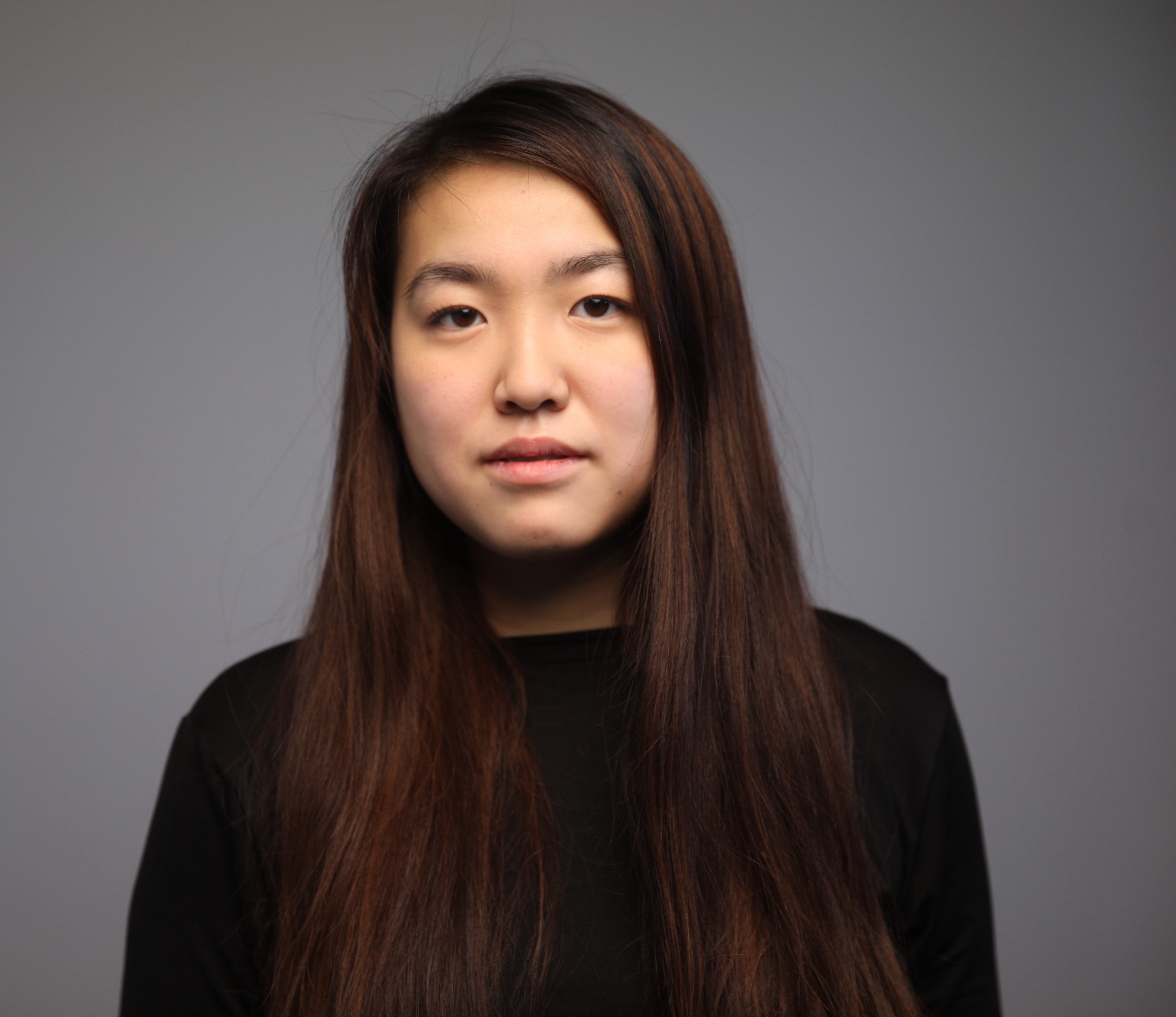 Asami Terajima
Reporter
Asami Terajima is a reporter at the Kyiv Independent. She previously worked as a business reporter for the Kyiv Post focusing on international trade, infrastructure, investment and energy. Originally from Japan, Terajima moved to Ukraine during childhood and completed her bachelor's degree in Business Administration at William Woods University in Missouri, U.S.A. She is the winner of the 2023 George Weidenfeld Prize, awarded for "excellent investigative and courageous research activities" as part of Germany's prestigious Axel Springer Prize.