This audio is created with AI assistance
Editor's note: We asked the patrons of the Kyiv Independent to share the questions they have about the war. Here's what they asked and how we answered. Join our community of patrons to ask a question in the next round.
Join our community
Support Ukraine's independent journalism in its darkest hour
Support us
Question: It's obvious that Russia is going all in on this "offensive." But, is Ukraine all in on defense? Without breaking OPSEC (operations security), is it your impression that they are holding back a lot of troops for counteroffensives, or using them all to hold down the fort?
Answer: So far, what we're seeing is that Ukraine is holding on to tactical defense, taking its time to exhaust Russia's offensive capacity and make it culminate as soon as possible. We're also keeping our reserves away and generating more units – obviously, to launch a big counterstrike when the time is right. We'll see. – Illia Ponomarenko, defense reporter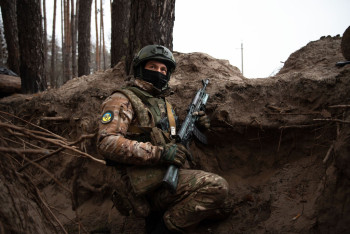 Question: What are your views on the conflict between the Wagner Group and the Russian army? What could be the impact of this on the war?
Answer: Any conflict among Russian troops is good for Ukraine. And the Wagner Group has no chance of succeeding against the regular Russian army.
The Wagner Group allowed the Kremlin to cover its interests and do the dirty job abroad until the full-scale invasion.
When Wagner's boss Yevgeny Prigozhin went too far in criticizing the Russian army's failures in Ukraine it had consequences for him and his mercenaries.
The Wagner mercenary group is shrinking, as it was banned from drafting Russian prisoners in exchange for pardons, its main lifeline for new recruits. Now Russia's Defense Ministry does that after adopting a special law allowing them to conscript prisoners.
I do not know how this conflict would affect Russian military operations, but I can assume prisoners will remain on the battlefields. The Russian generals might try to adopt the tactics of the Wagner Group that mercenaries successfully employed and exclude Prigozhin from the equation. – Alexander Khrebet, reporter
Question: Ukraine is constantly demanding arms from its allies, yet Ukraine itself, before the war, was a major arms exporter. Can Ukraine do more to meet its own armament needs - for example, at least for Soviet-era artillery and ammunition?
Answer: Ukraine was an important weapons exporter, but when Russia invaded in 2014, a lot of production rerouted to the domestic arms market instead of exports.
Ukraine's Soviet stockpiles were hollowed out by years of fighting in the Donbas, followed by the full-scale invasion of 2022.
While Ukraine continues to make weapons and ammunition, Russia's constant missile attacks on Ukraine's industry and energy infrastructure cuts its production capabilities, which are insufficient to meet the intense demand for weapons on the front.
Ukraine is launching joint production initiatives with European countries to manufacture more heavy weapons and ammunition. Ukraine no longer manufactures ammo for much of its Soviet-era weapons, which has caused critical shortages on the front line.
Ukraine hopes to switch faster to using more NATO-standard weapons, as spare parts and ammunition for them are still being manufactured. – Igor Kossov, reporter
Question: Are any businesses or industries in Ukraine prospering under wartime conditions? Any hopeful signs for the economic future?
Answer: Prospering is a big word because wartime puts most of the economy under strain. It's reduced by a third, and the war effort costs Ukraine. However, small businesses, such as micro-small and medium-sized enterprises, especially in the hospitality sector, tend to thrive in big cities due to their flexibility. Now working during the day, restaurants, retail stores, and even nightclubs are packed.
Real estate is also surprisingly resilient, with square meters prices near the pre-invasion level.
The reconstruction market will potentially attract investors, with hundreds of cities to rebuild and roads to fix.
The "traditional" sectors, such as agriculture, keeps bringing money in, but it was also hit, like the industrial complex, mainly when it's located near occupied territories because they are easy targets for strikes.
A quick stroll in Kyiv shows that cafes and restaurants keep opening, for example, even if it's not for long. However, the countryside is economically devastated, especially knowing that these areas are most damaged by the war.
Furthermore, we must not forget about the size of the shadow economy – work paid in cash, not necessarily illegal, but not registered to avoid paying taxes. – Alexander Query, reporter
Question: The European Commission seems impressed with Ukraine's progress in meeting the requirements for EU membership (albeit that member states may still be cautious). Where do you think Ukraine has done well, or less well, in this regard?
Answer: The consensus is (almost) unanimous: Ukraine does deserve to enter Europe over its fight for its values, but the devil is in the details.
The key word here is "seems." The public announcements are one thing, filling the full chart of criteria for European integration is another.
Ukraine has shown its willingness to address high-level corruption and is far less corrupt than ten years ago. Even petty corruption is now frowned upon and severely punished if found. Yet, the fact that the state still needs to crack down on the issues far from being solved.
Ukraine has dealt really well with connecting its energy grid to the European one extremely fast after Feb. 24 to avoid being dependent on Russia and Belarus, and it couldn't have been done without transparency.
Ukraine managed to reform its electricity market and open its gas market to make the distributor independent from the producer, which, again, is a good sign of transparency.
But, the issue of monopoly remains in the coal market and energy in general, which is not the model of Europe's free, open market – so Ukraine will have to continue working on reducing the powers of oligarchs, paving the way to real, competitive entrepreneurship.
And Ukraine still needs to address deep-running issues such as judicial reform and the appointment of judges that won't indulge in corruption. A recent media law concentrating media decision powers also raised eyebrows.
To put it simply, Ukraine has done well, knowing it's fighting a war on two fronts, against Russia and corruption. But once Ukraine wins against Russia, it will have to deeply reform itself to meet the EU's criteria, a fight it has already started. – Alexander Query, reporter
Question: During Operation Desert Storm (1991), the American military kept a very tight leash on journalists in the field. How tight is the Ukrainian military's leash on your ability to move around near the battlefield? How much freedom of movement do you have?
Answer: It's complicated, but it's possible. The government and the military, being what they are, are always trying to introduce new rules, regulations, limitations, etc.
On the ground, what happens is journalists are talking to their friends in the military or working with competent military press officers they have known for years. So there are always ways to take a chance and get embedded with combat units. That usually takes a lot of diplomacy and personal connections, but we eventually end up having real stories from combat units. – Illia Ponomarenko, defense reporter
Question: How is your elderly population coping with the frigid cold exacerbated by power cuts, etc.?
Answer: Power cuts caused by Russia's numerous attacks on Ukraine's energy infrastructure have hit people with disabilities and the elderly especially hard. Besides keeping their homes warm, it has also become more challenging for them to take care of themselves, prepare food and even leave the house since elevators can't function without electricity.
Most of the elderly who lived in their private houses in the villages could heat their homes with wood stoves. In cities like Kyiv, heating points have been set up, allowing residents to warm up, have a hot drink, and charge their phones.
Even though Russia launched a mass missile and drone attack across Ukraine early on March 9, the power supply was fully restored in Kyiv on the same day. Also, as of March 8, no energy deficits have been recorded in Ukraine for the last 25 days, and the weather has become much warmer overall. – Daria Shulzhenko, reporter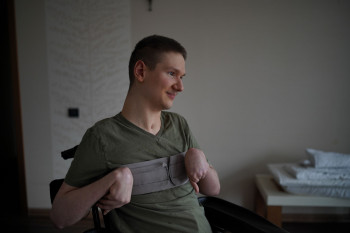 Question: Are the sections of your community who experience domestic violence now lost in the curtain of war?
Answer: In 2021, about 326,000 domestic violence cases were registered in Ukraine, according to Deputy Interior Minister Kateryna Pavlichenko. But the year of Russia's all-out invasion of Ukraine has made it much more difficult to get the accurate number of cases since many victims don't turn to the police or don't have the opportunity to do so due to active hostilities.
According to a recent poll by La Strada Ukraine — a non-governmental organization that runs a national hotline for preventing domestic violence, human trafficking, and gender discrimination — over 75% of female respondents suffered from domestic violence before the full-scale war.
Also, 53% of responders said the situation began to deteriorate after Feb. 24 last year.
In an interview with the Kyiv Independent, Alyona Krivulyak, one of the leaders of La Strada, said that hostilities have become a catalyst for the worsening of domestic violence in families where these facts existed before the war. She also said that law enforcement agencies, especially in places where active hostilities are ongoing, often can't respond to calls, further exacerbating the problem. – Daria Shulzhenko, reporter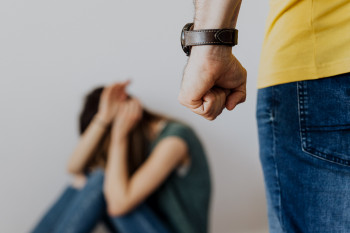 Question: Do we hear about all of the POW exchanges that take place in the news? If not, how often do they actually happen? Who negotiates them in each case (as much as anyone can know)?
Answer: Since September, when 215 Ukrainian prisoners of war were freed as part of a major prisoner swap that included Ukraine sending pro-Kremlin politician Viktor Medvedchuk to Moscow, the two countries have held regular exchanges.
Ukraine retrieved nearly 1,600 prisoners of war in 2022, according to the Ministry for Reintegration of Temporarily Occupied Territories.
At least 3,392 Ukrainian soldiers and civilians remained in Russian captivity as of Jan. 3, according to Alyona Verbytska, the President's Commissioner for Protecting Defenders Rights.
These were the numbers that Russia has officially confirmed, she said.
In 2023, a number of prisoner exchanges were already conducted,
In the most recent prisoner exchange on March 7, Ukraine returned 130 soldiers, among them four women, from Russian captivity.
All of them are public, yet the exact process of how they are conducted varies depending on the situation. Usually, they are conducted on the Ukrainian-Russian border and involve multiple rounds of negotiations under the president's office lead. – Oleksiy Sorokin, senior editor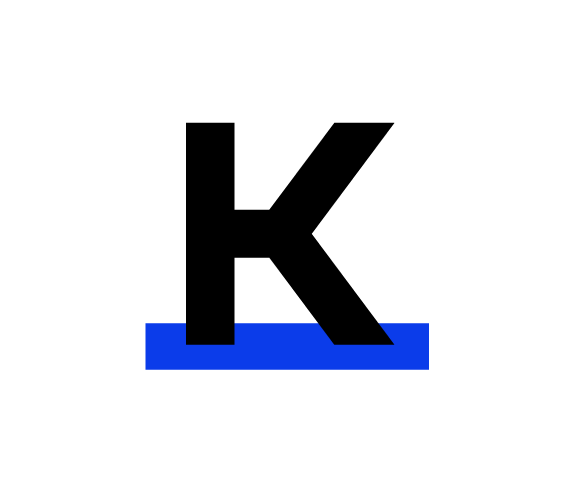 The Kyiv Independent
The Kyiv Independent is an award-winning English-language media outlet that offers on-the-ground reporting from Ukraine. The publication has received international recognition for its coverage of Russia's full-scale invasion of Ukraine.