This audio is created with AI assistance
Welcome to Investigative Stories from Ukraine, the Kyiv Independent's newsletter that walks you through the most prominent investigations of the past week.
If you are fond of in-depth journalism that exposes war crimes, corruption and abuse of power across state organizations in Ukraine and beyond, subscribe to our investigative newsletter.
If you're enjoying this newsletter, consider joining our membership or supporting us with a one-time donation. Start supporting independent journalism today.
Top investigative stories
______________________________________________
Bihus.Info: Top official's brother allegedly swindles millions from state budget
Since the summer of 2022, the Ukrainian government paid up to Hr 320 million ($8.7 million) for solar energy it couldn't possibly receive, Bihus.Info reported.

The companies that got this money paid are inside occupied territory. Two of them are co-owned by Oleh Shurma, a brother of Rostyslav Shurma, a deputy for the head of the President's Office.
Another company, co-owned by the deputy's former business partner, also received Hr 134 million ($3.6 million) in payment for solar energy while operating under occupation.
UkrEnergo, the state energy company, told Bihus.Info that the solar farms had been disconnected from Ukraine's power grid from July 1, 2022.
Oleh Shurma's business partner Serhiy Dyadechko claimed to Bihus.Info that the plants produced electricity and it was sold to Ukrainian consumers.
Ukrainian officials told Bihus.Info that can't be, because there are supposedly no power lines running from these generators and the main Ukrainian grid.
UkrEnergo alerted the state energy regulator about power plants operating in occupied territories in November 2022. While the alert was bogged down in government bureaucracy, the state kept paying energy producers based in the occupied territory. It stopped paying them in July 2023.
Recovering the already paid millions remains a thorny issue. According to the regulator, many energy producers refused to return the funds on request from Ukrainian authorities.
The Shurma brothers did not respond to requests for comment.
Watch the full report in the Ukrainian language with English subtitles here.
Washington Post: Russian intelligence recruits Ukrainian refugees for sabotage operations in Poland
Russian intelligence recruited Ukrainian refugees through social media to carry out sabotage operations in Poland — that includes disrupting the supply of Western weapons to Ukraine, according to the Washington Post.
Journalists at the Post interviewed a dozen Polish security officials, gaining exclusive insight into what officials called the most serious Russian threat on NATO soil since the full-scale invasion.
Agencja Bezpieczeństwa Wewnętrznego (ABW), Poland's internal security service, detailed their operation to the Russian network which resulted in 16 arrests. Twelve of the suspects were reportedly Ukrainian nationals. They were recruited through Ukrainian language Telegram channels helping people find housing and work in Poland. These recruits were primarily motivated by money, not ideology, according to ABW.
At first, Russian intelligence agents allegedly assigned innocuous tasks to recruits, like spraying anti-NATO graffiti. Once they proved their loyalty by completing tasks, they were instructed to buy burner cell phones and cameras and moved on to more dangerous assignments, the Post reported citing Polish intelligence sources. One such task was to install cameras to monitor trains delivering critical supplies to Ukraine.
According to the spreadsheet detailing pay rates that Polish intelligence recovered, Russian recruits were promised several hundred dollars for assassinations, arson attacks, and train derailment.
Eighty percent of weapons deliveries to Ukraine pass through Poland, according to the Washington Post. Western military experts say that Russia understands the importance of the arms pipeline and tries to stem the flow.
According to the Post, the cell-structure of the network and outsourcing sabotage operations to civilians through social media resembles techniques used by terrorist organizations. Western officials say the approach reveals Russia's growing frustration and the rise of novel, unpredictable threats.
Polish authorities admit that they are far from a comprehensive understanding of the network. Trials against the suspects are ongoing though in the utmost secrecy, with officials declining to comment on specifics.
Read the full story in English here.
Journalists identify soldiers fighting on Russia's side in Kherson Oblast
Ukrainian journalists with the Center for Investigative Journalism identified three soldiers, including a Ukrainian citizen, as members of the Margelov Battalion, a fighting unit formed by Russian occupiers in Kherson Oblast. The battalion isn't a part of the Russian armed forces.
Journalists identified one of the fighters in the battalion as Oleksandr Tiurev, a Ukrainian citizen from Poltava Oblast. Proof of his willing service for Russia can land him a treason charge under Ukrainian law.
Vladimir Saldo, the head of Russian occupation authorities in Kherson, launched the Margelov Battalion back in October 2022. Military occupiers have been creating and overseeing military units on the seized territories since 2014.
International humanitarian law prohibits occupying powers from compelling people to serve in their militaries. Russia has already mobilized people by force in the occupied Donetsk and Luhansk Oblasts.
Read the full story in Ukrainian here.
Telegraph: China triples shipments of raw materials to Russia for war effort
Key companies within the Russian military-industrial complex have tripled their imports from China since June 2022, according to trade data analyzed by the Telegraph, independent Ukrainian OSINT collective Molfar and the Observatory of Economic Complexity, a data visualization site for international trade data.
China classifies these exports as "dual-use", masking their actual use in the Russian war effort. According to the Telegraph, this is part of an ongoing campaign to position themselves as a neutral arbiter between Ukraine and Russia.
Open-source information obtained by Molfar shows that the goods like optical sights coming from China are being supplied directly to Russian military companies.
The primary importer of optical sights from China is the Russian firm CEK Group, which supplies goods to the Russian Internal Affairs Ministry. The ministry controls the National Guard (Rosgvardiya). Survivors across Ukraine reported Rosgvardiya's involvement in war crimes, including the Bucha massacre.
Raw materials such as titanium and magnesium are shipped from China to companies such as Tupolev, according to trade data reviewed by Telegraph. Tupolev is responsible for building and maintaining the long-range bombers that launch missiles at Ukrainian cities and kill civilians.
According to the investigation, China is also helping Russia evade sanctions by creating back channels for key military supplies. Turbojets and radar navigation systems are sent from China to third countries before being exported to Russia. China may be facilitating talks with Iran to secure Russia's supply of missile propellant, according to the report.
Earlier this year, China published a vague "peace plan" which would see Ukraine cede a large part of its sovereign territory to Russia. Ukraine has consistently maintained that it will not accept any peace proposal involving territorial concessions.
Read the full investigation in English here.
Meanwhile, in Russia
______________________________________________
BBC: Russian forces systematically torture Ukrainian POWs in notorious detention center
Russian guards regularly torture Ukrainian prisoners of war at an infamous brutal pre-trial detention center in the Russian city of Taganrog, in violation of international law, according to the BBC.
Former Ukrainian captives told the BBC that Russian guards interrogated them twice a day, trying to extract confessions by beating them, subjecting them to electric shocks, and depriving them of food.
One detainee said his cellmate had suffered a heart attack after constant abuse and was left to die. At least three people have died at the Taganrog facility, according to The Media Initiative for Human Rights as cited by the BBC.
A female captive testified about beatings and routine sexual humiliation. According to her, women were dragged by their hair to inspections and forced to strip naked in front of male guards.
According to several captives, the guards were influenced by Putin's "de-Nazification of Ukraine" propaganda. Any tattoo was interpreted by guards as being "pro-Nazi". Guards reportedly targeted Ukrainian captives with tattoos of national symbols like the trident specifically.
The Office of the UN High Commissioner for Human Rights flagged a pattern of mistreatment at the Taganrog detention facility, emblematic of the widespread reports of abuses against Ukrainian POWs and civilian detainees.
Unlike Ukraine, Russia seldom gives international observers access to its detention centers. The testimony of former captives provides a rare glimpse into the harrowing conditions in the facilities. According to human rights groups, up to 10,000 Ukrainian captives remain in Russian custody.
The torture and mistreatment of prisoners of war amounts to a violation of international humanitarian law that applies in armed conflict.
Read the full investigation in English here.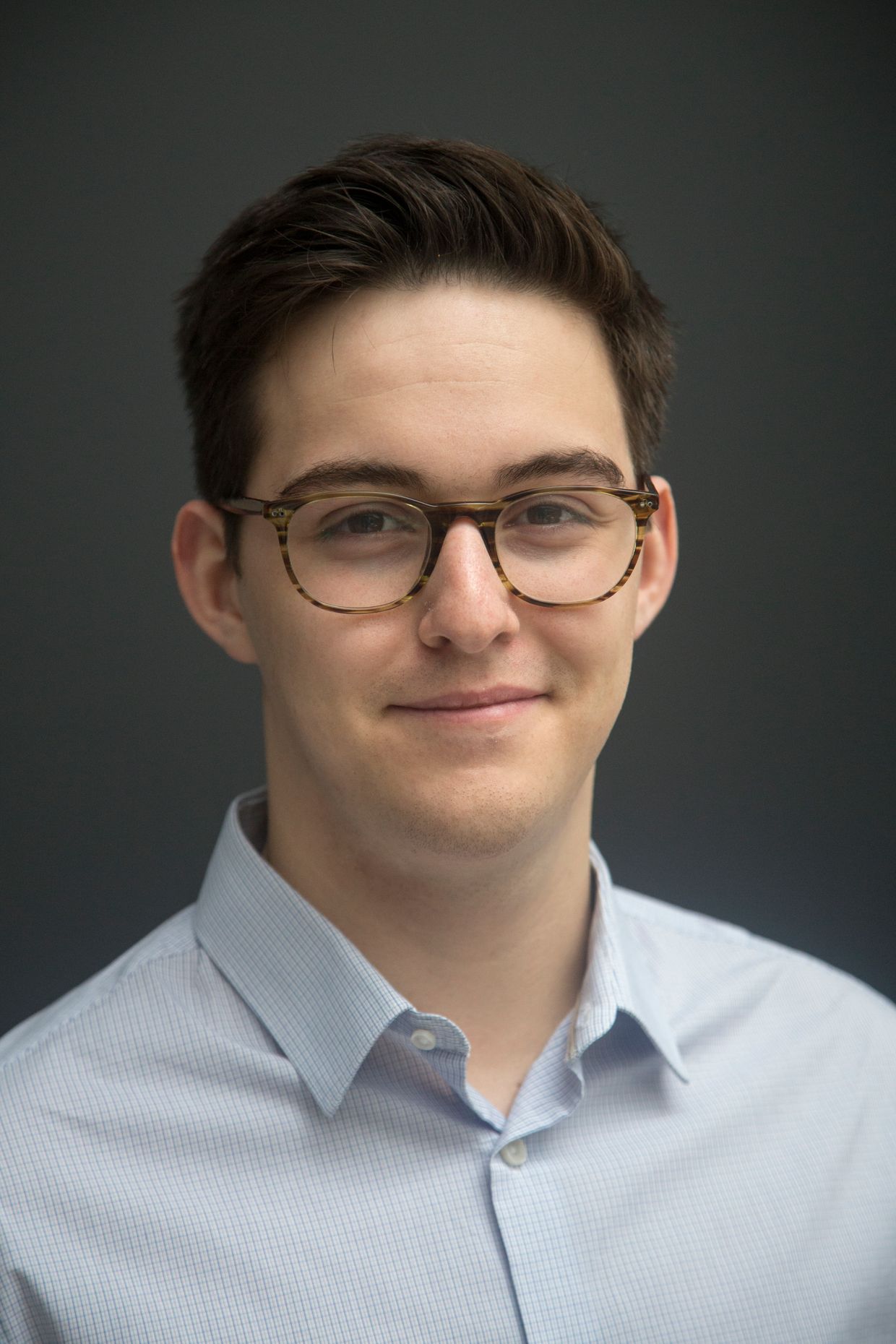 Daniil Ukhorskiy
Investigative Reporter
Daniil Ukhorskiy is an investigative reporter at the Kyiv Independent. He is an international lawyer with experience documenting human rights abuses around the world. Previously, he worked for the Clooney Foundation for Justice investigating war crimes committed by Russian forces in Ukraine. He holds bachelor's and master's degrees in law from the University of Oxford.