This audio is created with AI assistance
Welcome to Investigative Stories from Ukraine, the Kyiv Independent's newsletter that walks you through the most prominent Ukrainian and Ukraine-focused investigations of the past week.
If you are fond of in-depth journalism that exposes war crimes, corruption and abuse of power across state organizations in Ukraine and beyond, subscribe to our investigative newsletter.
To support our journalism, please become a patron of the Kyiv Independent. Pledges start from just $5 a month.
The Kyiv Independent's exclusive
______________________________________________
A rare glimpse into covert arms sales world: How Western companies make a fortune on brokering deals for Ukraine
European arms brokers drive prices up and charge excessive commissions for brokerage in supplying arms to Ukraine, according to a new investigation by the Kyiv Independent and partners.
This story is a collaborative project of the Kyiv Independent, Eesti Ekspress (Estonia), Die Welt (Germany), Lighthouse Reports, and The Investigative Desk (the Netherlands).
Journalists discovered that the Estonian company Bristol Trust OÜ had allegedly received 2 million euros, or 30% of the deal, in commission for facilitating the supply of 12,500 grenades for shoulder-fired missile launchers for Ukraine in March 2022 amid the Battle of Kyiv.
Such a commission is abnormally high, three to six times the market average, according to industry insiders journalists interviewed.
Multiple arms brokers who spoke on conditions of anonymity also acknowledged that they had raised prices for arms two to four times since Russia invaded Ukraine due to increased demand.
For this specific supply of 12,500 grenades for Ukraine in March, a complex chain of intermediaries was set in motion. First, a Dutch, then an Estonian, and finally, a Czech company got involved in providing Ukraine with much-needed ammo.
The Czech company Excalibur International which appears to be the final one in the chain, sold 12,500 grenades for 4.8 million euros. The Estonian firm Bristol then resold the very same grenades to the Dutch ARLE B.V for 6.8 million euros. The amount paid by the initial customer could be even larger.
It's yet unknown who was the initial customer.
The owner of ARLE B.V. said the company had acted on behalf of the Dutch Defense Ministry, which denied its involvement in the deal in response to journalists' request for comment.
The Ukrainian government also denied ordering this batch of grenades.
The supplier, Excalibur International, is well known to Ukraine's military industry.
Ukraine's state-owned arms company Ukroboronprom has been working with the company for years. Yet, in this case, Excalibur International's supplies to Ukraine have taken place through middlemen.
Ukroboronprom also denied its involvement.
Find the full story via the link.
Top investigative stories
______________________________________________
Ukrainian lawmakers vacation, live in Dubai amid war
Multiple Ukrainian lawmakers have reportedly been spending time in the United Arab Emirates.
Some were on vacation, while others were living in the country after Russia unleashed its all-out war against Ukraine, Ukrainska Pravda media outlet reported.
The publication spotted Yulia Tymoshenko, former prime minister and leader of the Batkivshchyna party, which holds 26 seats in parliament, on a private beach of the five-star hotel Kempinski in Palm Jumeirah in early January.
Previously, Ukrainska Pravda reported that Tymoshenko had spent a month in Dubai right before the full-scale Russian invasion.
Read also: Ukraine's political veteran Yulia Tymoshenko sues government to get diplomatic passport back amid war
Dubai has attracted quite a few Ukrainian lawmakers, including those of the banned in Ukraine pro-Russian Opposition Platform for Life party. Among them was Suto Mamoyan, who Ukrainska Pravda saw strolling down the Dubai Mall shopping center.
Vadym Stolar, also representing the Opposition Platform for Life party, reportedly often visits Dubai.
According to diplomatic sources of Ukrainska Pravda, the lawmaker recently obtained a local driving license, something only those who have a residential permit in the United Arab Emirates can do.
The publication earlier reported that Stolar had been living on the French Riviera since the start of Russian full-scale invasion of Ukraine.
Recently, Stolar came to Kyiv to attend a parliamentary session. According to the sources of Ukrainska Pravda, he then wanted to leave the country again, but was banned.
Other lawmakers of the Opposition Platform who reportedly have lived in Dubai since the start of the full-scale war, are Natalia Korolevska and her husband Yuriy Solod.
After Ukrainska Pravda broke the story, the two resigned, according to media reports.
Find the full story with English subtitles here.
Bihus.Info: Business partner of Zelensky's chief of staff allegedly involved in pro-Russian lawmaker's construction empire
When Andriy Yermak became head of the President's Office in 2019, his business partner Artem Koliubaiev began getting actively involved in the business of Vadym Stolar, a Ukrainian lawmaker with the pro-Russian Opposition Platform party, writes Bihus.Info.
The investigative journalists' team looked into Koliubaiev's official 2019 earnings and found that he could not have afforded to invest in Stolar's development companies.
Reporters allege that Koliubaiev could be a proxy on someone else's behalf.
According to the publication, Koliubaiev's rise coincided with Stolar's election to the parliament and Yermak's appointment as Zelensky's chief of staff.
Since 2019, film companies linked to Koliubaiev have received Hr 60 million ($1.6 million) in state funding, according to Bihus.Info.
In the spring of 2021, Koliubayev was appointed as head of the Council for State Support of Cinematography, which distributes budget funds for cinema.
Simultaneously, Koliubaiev allegedly became active in the development business.
In 2019, he became a shareholder in companies that, according to Bihus.Info, are linked to Stolar. The two are allegedly involved in ENSO, a construction company building in Kyiv.
Find the full story in Ukrainian here.
Slidstvo.Info identifies Russian soldiers killed in New Year strike on Makiivka
Journalists identified the Russian conscripts killed in the Jan. 1 strike on Makiivka, a city in the Russian-occupied part of Donetsk Oblast.
The strike on the headquarters of newly-conscripted Russian soldiers stationed in Makiivka killed from 89 to 400 people, according to different estimates.
Ukraine's Armed Forces said its attack had killed 400 and injured 300.
In a rare move, the Russian military command acknowledged the successful Ukrainian strike, saying the attack had killed 89 soldiers.
It is reportedly the most significant loss in personnel from a single attack that Moscow has publicly acknowledged since the start of its full-scale invasion of Ukraine.
British military intelligence said on Jan. 28 that Russia "highly likely" lost 300 troops in the attack.
Ukrainian investigative outlet Slidstvo.Info used open-source information to confirm the identities of the killed conscripts.
According to the publication, the majority of soldiers killed in the strike were conscripted in the Samara region of Russia, 1,000 km east of Moscow.
Among them are a truck driver, a football hooligan, and a few experienced soldiers, Slidstvo.Info reported after going through their social media profiles.
Find the full story with English subtitles here.
______________________________________________
To support our journalism, please become a patron of the Kyiv Independent. Pledges start from just $5 a month.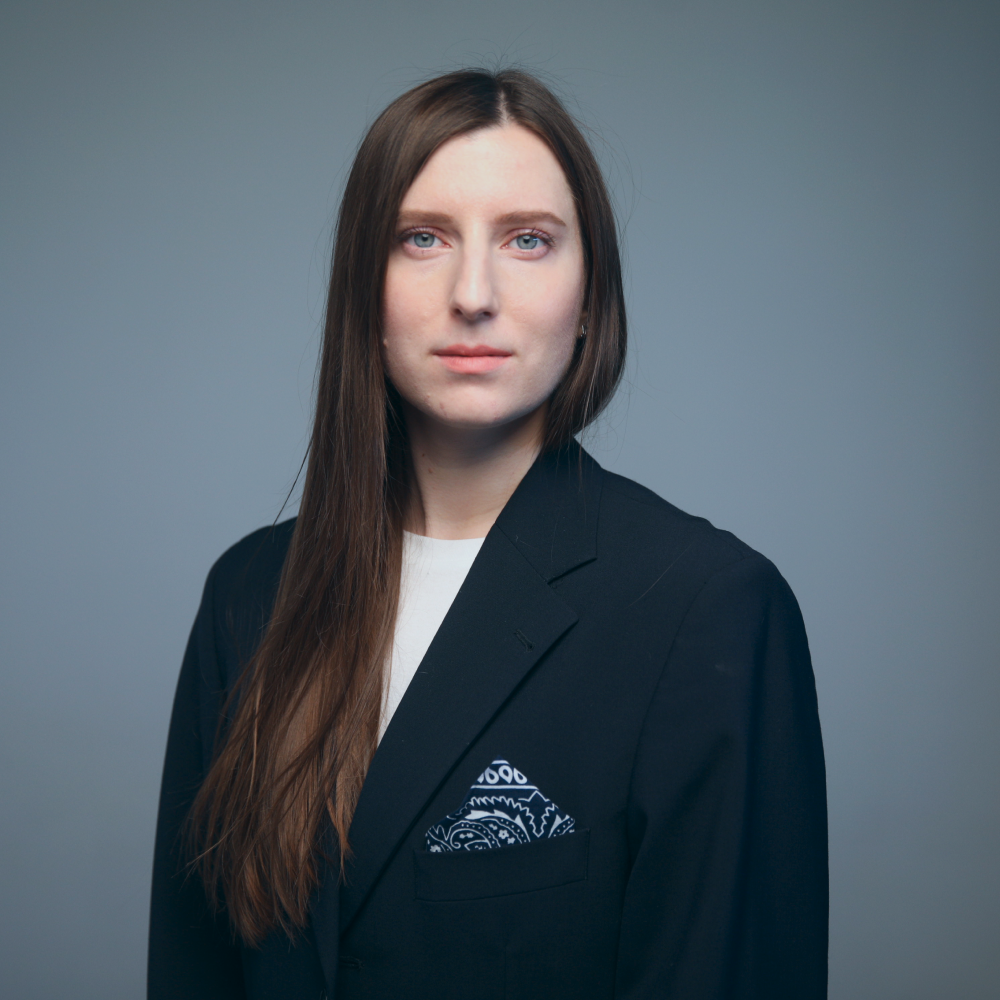 Anna Myroniuk
Head of Investigations
Anna Myroniuk is the head of investigations at the Kyiv Independent. Anna has run investigative projects on human rights, healthcare and illicit trade. She also investigated political and corporate misconduct and alleged wrongdoings in the Ukraine army's leadership. Anna holds a Masters in Investigative Journalism from the City University of London. She is a Chevening Scholar, the European Press Prize 2023 winner, the winner of the #AllForJan Award 2023, an honoree of the 2022 Forbes 30 Under 30 Europe Media & Marketing list, the runner-up in the investigative reporting category of the 2022 European Press Prize, and a finalist of the 2022 Ukraine's National Investigative Journalism Award and the 2020 Thomson Foundation Young Journalist Award.