This audio is created with AI assistance
Editor's Note: The opinions expressed in the op-ed section are those of the authors and do not purport to reflect the views of the Kyiv Independent.
Ukraine and its people have become a beacon of strength and resilience to citizens around the world. To support Ukraine, the international community must help ensure that the country's energy system is both restored and transformed in a manner that reflects the same steadfast resilience.
The past year has come with many harsh lessons, but one stands out.
It has taught us that we cannot rest easy when someone else holds the keys to our house. In energy, over-reliance on one supplier, one route, and one resource is a huge vulnerability. Europe felt this acutely last year.
It brings into sharp focus the uncomfortable – yet very real – conclusion that energy and sovereignty go hand in hand.
In Ukraine, protecting sovereignty against aggression has come at a devastating human and economic cost. Russia's invasion continues to pose a huge threat to the resilience of Ukraine's energy system and the well-being of Ukrainian citizens.
We have already seen how attacks on infrastructure and other targets have compromised the availability of the country's heat and power. Despite a 25-30% decrease since the beginning of the invasion, power demand still far exceeds supply due to the severity of the damage.
On the supply side, almost half of Ukraine's nuclear fleet, the bedrock of its electricity system, is in conflict areas while significant damage has also been caused to fossil fuel and renewable plants.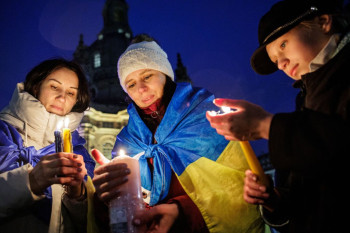 As the air raid sirens still blare around the country, discussing the reconstruction of Ukraine's infrastructure may seem premature. But a successful rebuilding will rely on well-made plans that are ready to be put into action immediately – and the International Energy Agency (IEA) is committed to supporting Ukraine and its people from start to finish.
Last year, Ukraine joined the IEA as an Association country. This opens a new chapter in our long-standing partnership to strengthen Ukraine's domestic energy security and work with donors to help its energy system recover from the destruction caused by Russian attacks.
With Ukraine firmly in the IEA family, our joint work recognizes the immediate priority of ensuring reliable energy supply alongside the need to prepare for the country's longer-term transition to a secure, low-emissions future. This two-pronged approach is designed to increase the system's resilience to further shocks.
Before Russia invaded, Ukraine upped its climate ambitions, setting a target to reach net zero emissions by 2060. The devastation of war risks making it considerably harder to reach that goal.
But now there is an added incentive beyond decarbonization for Ukraine to pursue a clean energy future. It is an opportunity to shift perceptions and dependencies; to unshackle Ukraine from its past and forge a new clean energy identity.
With its sweeping plains and blue skies, Ukraine has vast scope to deploy wind, solar, and other clean energy options on a major scale. Currently, renewables account for around 5% of the country's energy supply and 12% of its electricity generation. Most of this is biomass and hydropower, but wind and solar also expanded considerably in the years prior to the war, attracting the attention of international investors.
By distributing these technologies strategically around the country and moving away from investments in large-scale plants, Ukraine can install a network of renewable and low-emissions generation capacity. Quick-to-deploy options, such as solar and onshore wind, can be located close to communities and help reduce reliance on centralized grids, which are more exposed to disruptions and sabotage.
To complement the expansion of renewables, nuclear power can also play an important role and Ukraine already has a skilled workforce in this area. The emerging technology of small modular reactors, which can be transported and assembled on site, offers promising possibilities for the future.
To achieve this transition, Ukraine will need new energy infrastructure.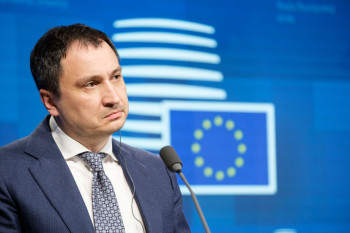 Prior to the war, much of the existing networks required upgrades and refurbishment to meet rising demand, improve efficiency and limit reliance on imports from neighboring countries.
In partnership with governments, multilateral development banks can drive the rebuilding of these networks through grants, concessional financing, and the mobilization of private sector capital. Moreover, Ukraine is gradually aligning its energy legislation with EU law in various sectors, including electricity, gas, renewables, and energy efficiency. This will open the door to competition, which will bring with it investment, innovation, and, if done well, the deployment of affordable low-emissions technologies.
Above all, tapping the opportunities in the clean energy arena must be done in a people-centered way. Investments, reforms, and policy targets mean little if they do not offer citizens the prospect of a brighter future.
The coal and gas sectors are major employers in Ukraine, as are energy-intensive industries such as iron and steel production. Ukraine is the world's sixth largest producer of iron, and together with steel, these sectors account for around 30% of the country's industrial output while coal provides the bulk of the energy they use. In many cases, these activities are the staple of local communities and regions, providing jobs and economic stability.
Reconstruction efforts can focus on training a new generation of professionals and reskilling those already in the energy sector to focus on the opportunities in a clean energy economy. For the IEA's part, we will be working with Ukraine's policymakers, providing in-depth, data-driven guidance to ensure the country can maximize its potential.
From the engineers who build the infrastructure to the lawmakers who design the policy, a resilient energy system begins with the resourcefulness and fortitude of its people. Ukraine has that in abundance.
There is no doubt that major investment will be needed to make the clean energy transition a reality. But with the backing of the international community, we can ensure that it is an economic and environmental success. And Ukraine will be safer in the knowledge that it holds the keys to its own house.
The IEA stands with Ukraine.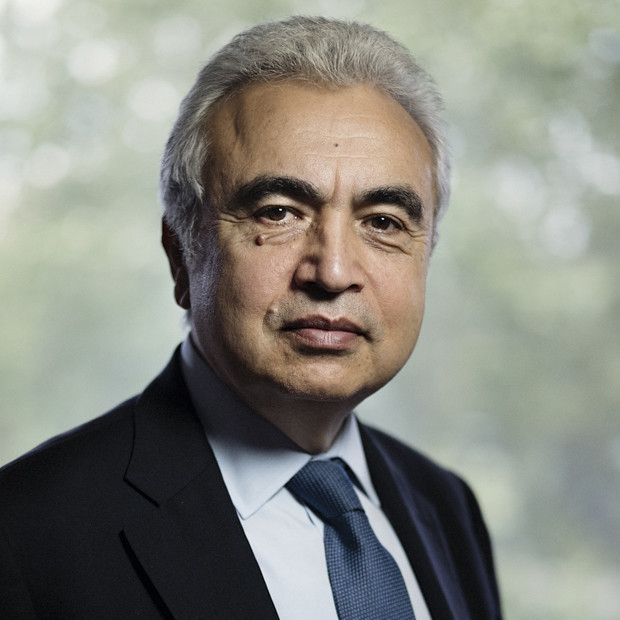 Fatih Birol
Dr. Fatih Birol has served as the Executive Director of the International Energy Agency (IEA) since 2015. Dr. Birol was listed in Time Magazine's 100 Most Influential People of 2021 and by Forbes as being among the most influential people in the world of energy. He also chairs the Davos (World Economic Forum) Energy Advisory Board.