This audio is created with AI assistance
Despite Russian air assaults, Olha Kardash, 38, was determined to celebrate New Year's Eve.
Spending the day together was always an important tradition for the Kardash family, whose hometown in Luhansk Oblast has been under Russian occupation since 2014.
Now, Kardash had to cherish every moment with her younger brother before he had to return to the front line on Jan. 1.
Kardash's brother, 32, was only granted one day of leave from his military service. So it was especially important for them to enjoy their time together.
On Dec. 31, Russia attempted to break Ukrainians' morale with a deadly strike in several regions across the country and Kyiv.
Russia then fired dozens of missiles and drones at Kyiv in the early hours of Jan. 1. Ukraine's Air Force said it shot down all of them.
Fierce battles are also raging in the country's east and south, forcing many Ukrainians to spend the holiday season in trenches far from home.
Many have also not lived to see the new year.
According to Washington's November estimates, both Kyiv and Moscow have likely seen over 100,000 soldiers wounded and killed.
Thus, despite Russia's brutal war, Kardash and thousands of families across Ukraine have been determined to keep traditions of celebrating New Year alive.
"We don't put family time on hold," Kardash, who works as an English teacher, said. "If we did, we wouldn't have any memories to cherish from the past nine years."
Fleeing home twice
Like millions of Ukrainians, 2022 was a tough year for the Kardash family.
Kardash and her husband fled Irpin with their two small children in early March. She says what hurt her the most was seeing her parents and 86-year-old grandmother, who lived in the neighboring city of Bucha, having to flee home for the second time due to Russia's war against Ukraine.
Kardash and her parents' homes were badly damaged and looted by Russian troops when they returned a few months later. They also saw a family being shot, something they will never be able to forget.
As Kardash's family tries to heal from the trauma, she wants to show her children that family traditions, such as celebrating the New Year together, bind them closer in difficult times.
"You know, in any situation, you take care of your family first," said the English teacher.
The most difficult part of celebrating the holiday together this year was saying goodbye to her brother again before he headed back to the battlefield on Jan. 1, she said.
"It's hard to control my emotions when I see him in uniform," Kardash said.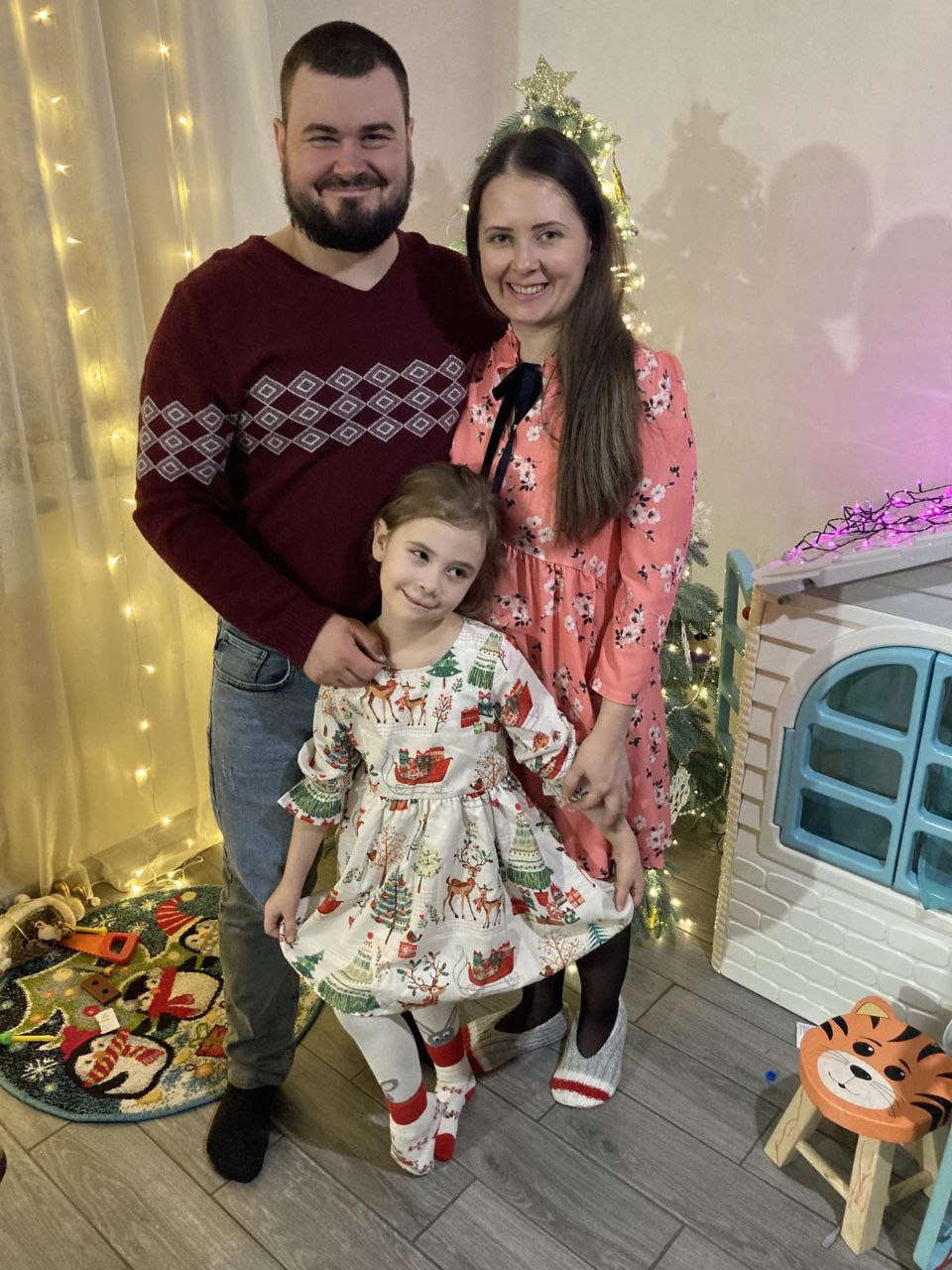 'Feeling in debt'
For retired professional runner Orysia Demianiuk, 30, it was a lonely New Year. Both her husband and brother are serving on the front line.
Lviv-based Demianiuk spent the day with her parents, worried about the two soldiers. Her parents are already struggling to cope with the stress and uncertainty. "I keep telling them that everything will be fine, but in reality, it's hard," she said.
Her husband and brother are also competitive athletes who voluntarily joined the Territorial Defense Forces.
Her 37-year-old husband, Dmytro Demianiuk, participated in the Olympics twice and won the European Team Championship in the high jump.
Neither had prior military experience. Now, they are fighting in eastern Ukraine.
Desperate to keep her loved ones alive on the battlefield, Demianiuk has devoted herself to doing everything she can in a western city hundreds of kilometers away.
Demianiuk has organized sports events for adults and children and collects donations from her acquaintances to purchase military equipment and protective gear for soldiers.
Using the New Year holiday as an incentive, Demianiuk launched a charity marathon to purchase an armored personnel carrier for Lviv's 103rd Territorial Defense brigade, where both her husband and brother are serving.
They raised over Hr 1 million ($28,000), reaching the set goal.
The brigade can use the vehicle to transport wounded soldiers from areas that ordinary cars have trouble reaching, which is especially crucial since the casualty rate is high, Demianiuk said.
Now that the fundraising goal has been reached, Demianiuk is currently working on the logistics of transporting the vehicle to eastern Ukraine.
Demianiuk also tried to join the Territorial Defense Forces but was unsuccessful.
Initially, it was difficult for her to remain in Lviv, but she understood there were many things she could do to help the military from afar.
Despite everything, Demianiuk still feels like she is not doing enough.
"It seems to me that what my brother and husband are doing over there is in no way comparable to what I am doing here," Demianiuk said.
"I owe a debt not just to them but to every soldier who defends me, my family, and my city at the risk of their own life."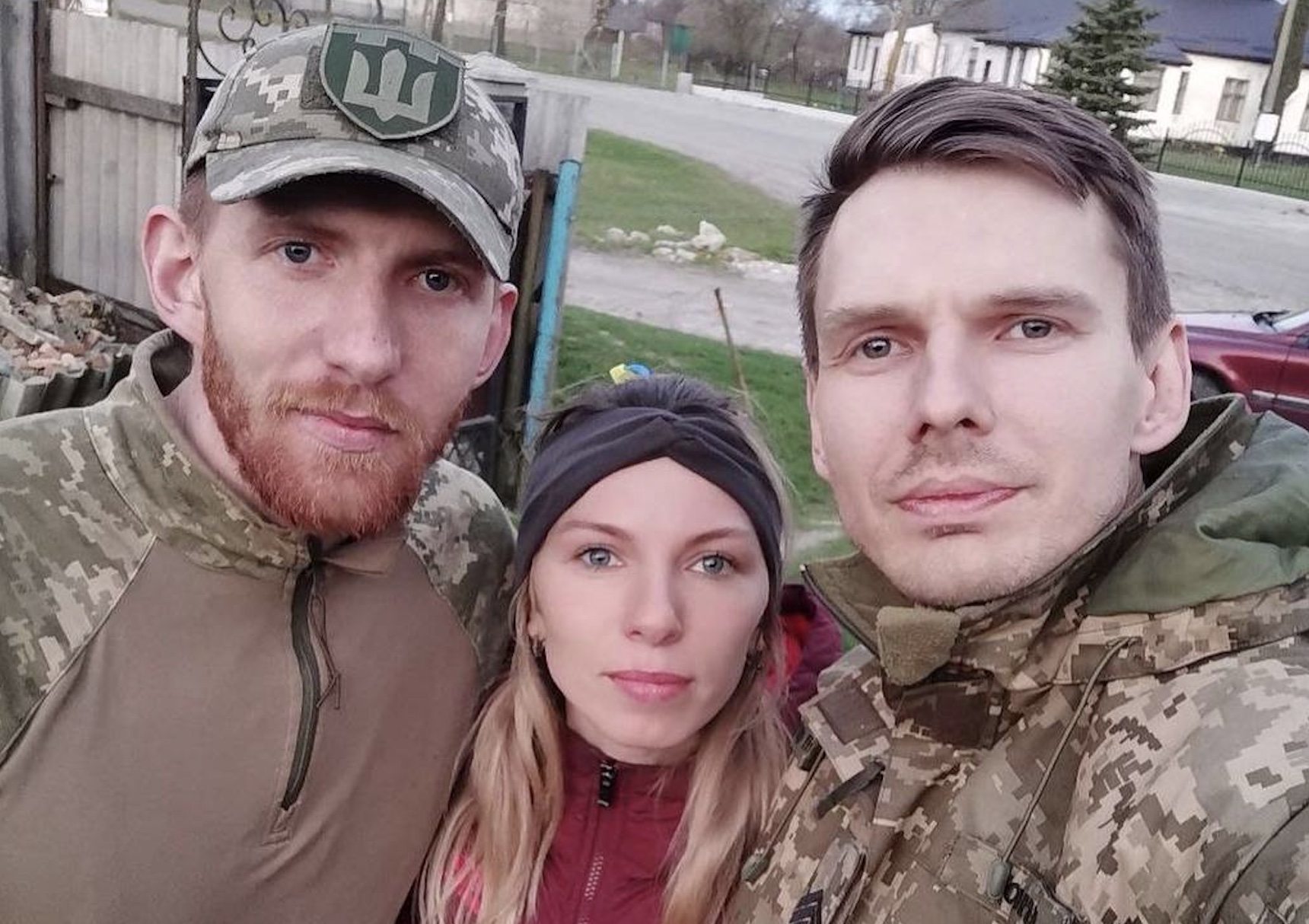 'Priorities have changed'
Another Lviv resident, Oksana Stasiuk, 40, said that her priorities changed in 2022.
These days, she is only spending money on things that are absolutely necessary.
Stasiuk said her only wish in 2023 is to see her brother alive and well. Her 47-year-old brother has not been able to return home since late May after he took two months to recover from a shrapnel injury.
"I think about him night and day," Stasiuk said. "I pray that he is not cold in the winter."
"He's always looked after me," she added.
While he is usually able to make a quick phone call to his elderly parents from the front line, Stasiuk never stops worrying about him.
Thanks to daily check-ins, their parents are crying less, she said, compared to 2014 when her brother first went to serve. Back then, he was barely able to contact the family due to the poor mobile network on the front line.
Stasiuk began raising money to buy a Starlink as the New Year approached to ensure that her brother's unit gets better internet access this time. She managed to collect more than half of the required amount through crowdfunding in a day.
Stasiuk is still trying to find out what else her brother needs on the front line, but she says it is hard because he rarely asks for help.
Waiting for her brother's return and seeking ways to further help him on the battlefield, Stasiuk has vowed not to celebrate holidays until the war ends.
"We will celebrate after victory," Stasiuk said.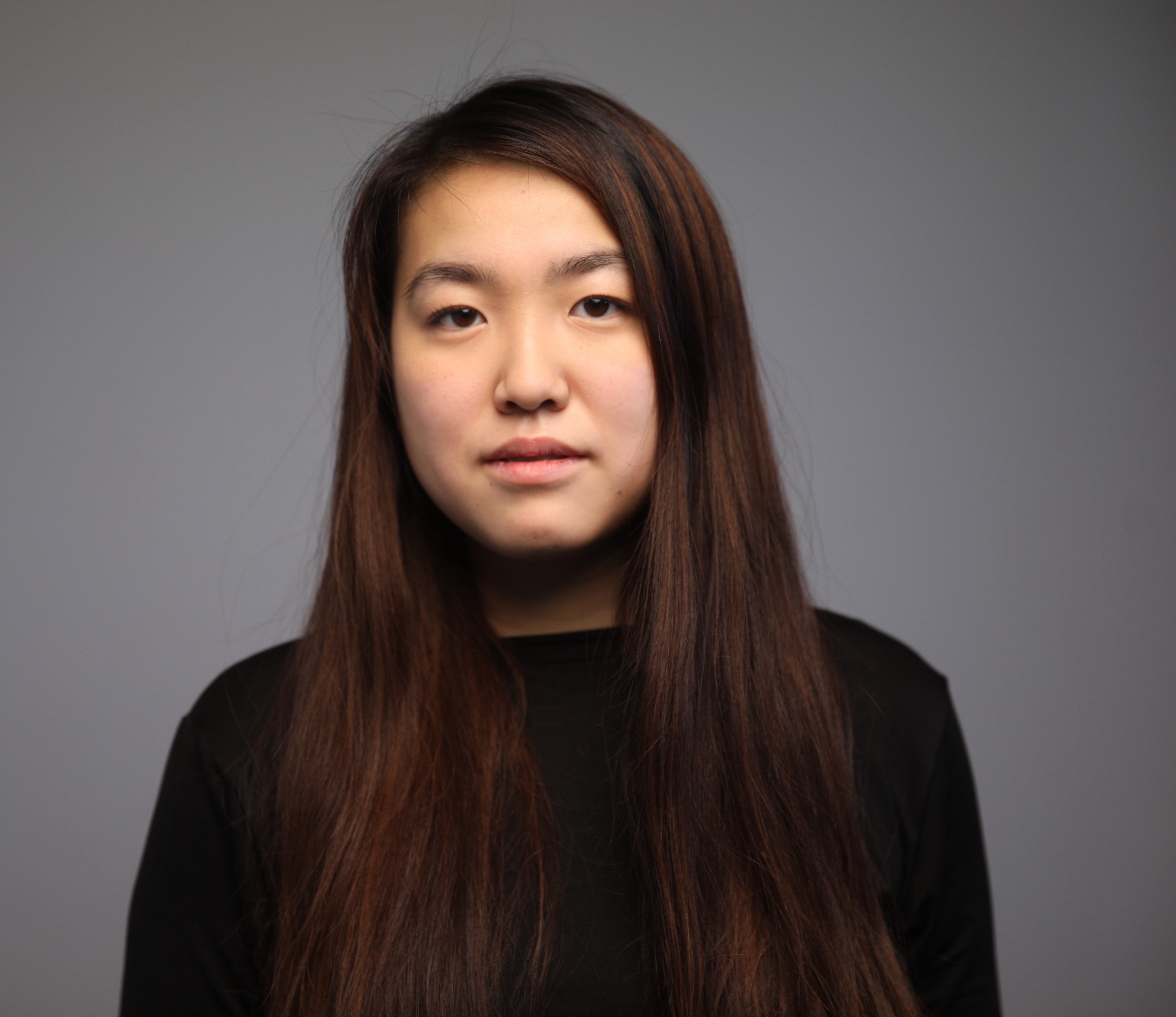 Asami Terajima
Reporter
Asami Terajima is a reporter at the Kyiv Independent. She previously worked as a business reporter for the Kyiv Post focusing on international trade, infrastructure, investment and energy. Originally from Japan, Terajima moved to Ukraine during childhood and completed her bachelor's degree in Business Administration at William Woods University in Missouri, U.S.A. She is the winner of the 2023 George Weidenfeld Prize, awarded for "excellent investigative and courageous research activities" as part of Germany's prestigious Axel Springer Prize.