This audio is created with AI assistance
Russia's war in Ukraine was a watershed moment for Europe.
Following Russia's full-scale invasion of Ukraine, which has killed tens of thousands and forced millions out of the country, Russia sought to punish the European Union for supporting Kyiv.
Russia began to choke Europe, violating pre-existing energy contracts and unilaterally decreasing its gas exports to the EU.
The Kremlin has also managed to compensate for the loss in export volumes with massive increases in European gas prices and high oil prices.
Its budget revenues from oil and gas jumped by over a third between January-September 2022, according to Reuters.
While EU countries had paid roughly $100 billion to Russia for its fossil energy in 2021, according to Eurostat, the Centre for Research on Energy and Clean Air (CREA) estimated that, as of Jan. 17, EU countries had paid $135 billion to Russia for its fossil fuels since the beginning of the full-scale invasion in February 2022.
In short, the EU paid more to Russia in 2022 than in 2021, despite reducing its dependence on Russian energy.
The EU imported $50 billion worth of Russian gas, fuelling Russia's war machine and helping fund war crimes in Ukraine.
Hooked on Russian gas for years, Europe exceeded expectations and decreased the share of Russian gas in the EU's energy mix from 40% to 10% within a year.
But a major gas cut wasn't Europe's decision, Thomas Pellerin-Carlin, the head of the EU program Institute for Climate Economics, told the Kyiv Independent.
"The person who decided that is (Vladimir) Putin," he said. "This is not a European decision, compared to oil, for example."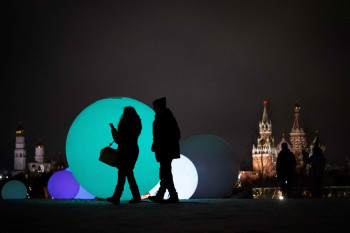 EU countries did not sanction nor ban Russian gas imports, choosing instead to try and diversify suppliers. Still, in a bid to lift other sanctions on oil, the Kremlin decided to cut the gas flow.
Russia cut gas deliveries through the Nord Stream 1 by 75% in June - from 170 million cubic meters of gas daily to roughly 40 million cubic meters, according to the BBC.
Citing maintenance, Russia shut the pipeline down for ten days in July, but the flow was halved to 20 million cubic meters daily when it reopened.
Russia shut down Nord Stream 1 entirely in August, once again blaming the equipment.
Europe's decades-long dependency on Russian gas can't be erased in a single year, making Brussels vulnerable to Russian energy blackmail.
Europe can completely cut off its dependency on Russian gas, Pellerin-Carlin said, but it needs to step up its policy on energy sobriety, building insulation, and green energy.
"The future of Ukraine, this war, and the European continent rely partly on the EU internal energy policy."
Finding new partners
Before Russia's full-scale invasion of Ukraine on Feb. 24, Europe used to import 150-180 billion cubic meters of gas from Russia — roughly 40% of its gas mix.
EU members consumed 412 billion cubic meters of gas in 2021, reportedly reduced by 11% in 2022, according to economic think-tank Bruegel.
Around 10% of the EU's gas needs are currently met by domestic production. The rest is imported by pipeline or via LNG.
The main entry points were the following pipelines – Nord Stream 1 under the Baltic Sea, Yamal connecting Russia and Poland via Belarus, TurkStream through Turkey, and Ukraine's energy grid.
The Nord Stream 2 pipeline was never commissioned, while gas flow through Ukraine's pipelines decreased. The Nord Stream, the largest pipelines in terms of volume shipped, are now nonoperating after a series of suspicious explosions.
As a result, Europe had to turn to other partners to fill up its storage and mitigate Russia's blackmail tactics.
The first in line was Norway, with which Europe already had a "tacit agreement" since 2014.
According to Pellerin-Carlin, Norway agreed with the EU back in 2014 that it would limit its gas exploitation and not deplete its gas reserves, to provide an "energy mattress" in case of emergency.
The emergency came in the form of Russia cutting gas flow to Europe, leading Norway to boost its production to fill up European gas storage.
"Europeans were not naive," Pellerin-Carlin said. "They had already implemented energy security strategies, some public."
Since Russia cut flows to Europe, Norway has become the region's top gas supplier.
Norway is expected to produce some 122 billion cubic meters of gas this year, Reuters reported.
The Nordic country is forecast to deliver nearly 90 billion cubic meters of gas to the EU in 2022, covering 25% of the bloc's demand, according to research firm Rystad Energy.
Norway has agreed to continue exporting as much natural gas as possible to Germany to help reduce fossil fuel dependence on Russia, the two countries' leaders told journalists on Aug. 15.
Germany, Europe's biggest economy, received up to 55% of its natural gas from Russia before 2022. The dependency dropped to 20% as of Dec. 20 per data from energy lobby group BDEW, cited by Bloomberg.
Pellerin-Carlin said Europe planned to eliminate a dependency on Russian gas by 2027, but it "was mostly words." Many things can change over the course of five years, he said.
"Five years is long on a geopolitical level and short on an energetic one," the researcher said.
Russia's blackmail forced Europe to find new partners to reduce Putin's ability to wage this war.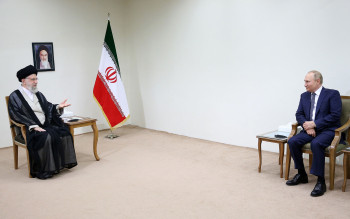 Still, those partners may not always prove reliable and have a geopolitical agenda that may not fit European values, Pellerin-Carlin said.
Europe's other potential long-term suppliers have long-standing conflicts with their potential clients.
Algeria, another big gas supplier, has strained relations with France and its western neighbor Morocco.
Qatar is embroiled in a corruption scandal involving top European politicians and its blatant violation of human rights.
The U.S. selling its energy to Europe at peak prices, caused growing animosity between Europe and some of its allies across the Atlantic.
"For the moment, the number one enemy for the EU is Putin, so we accept dependency on (Turkish President Recep) Erdogan, Azerbaijan, Qatar, or the U.S., knowing these partners are not 100% reliable," Pellerin-Carlin said.
Turkey is more a hub than a net exporter, and it can bring up to 31.5 billion cubic meters to Europe, although half of it is dedicated to the Turkish market at the moment.
The EU has recently signed a memorandum of understanding with the Azerbaijan government to boost gas supplies.
Azerbaijan aims to export roughly 12 billion cubic meters in 2023 through the Southern Gas Corridor, but the increased volume will provide for not more than 10% of the gas that Russia supplied to the EU.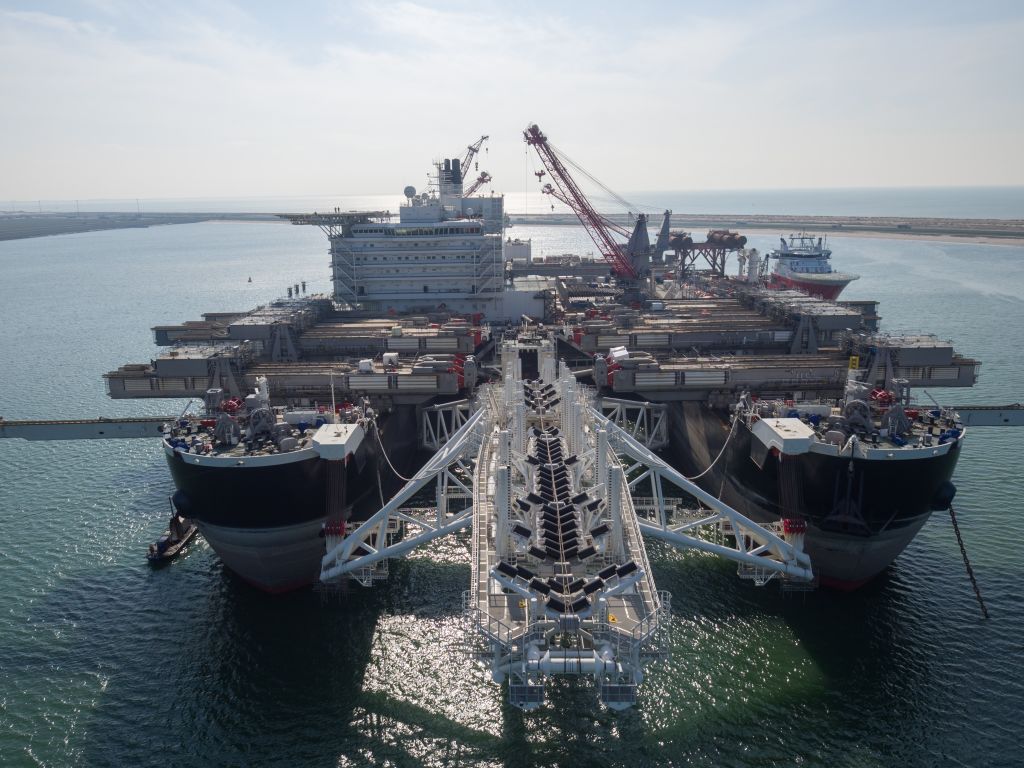 Between January and September 2022, the largest LNG exporters to the EU were the U.S., with 44%, Russia, with 17% and Qatar, with 13%, according to the Council of Europe.
European demand could reach 82 million megatons of LNG in 2022, S&P Global forecast.
While the U.S. exported roughly 44 million megatons of LNG to Europe in 2022 compared to 21 million megatons in 2021, keeping the lionshare in the European market, it's followed by Qatar.
Qatar's energy minister Saad al-Kaabi said he expected Qatar to supply 15 million megatons of LNG to Europe in 2022, roughly the same as in 2021, and 12 million-15 million megatons per year in the coming years, according to S&P Global.
A partnership that has already proven problematic, as Qatar has warned that an investigation against European lawmakers accused of taking bribes from the Gulf State could have a "negative" impact and disturb natural gas supplies.
Russia's LNG — a trump card?
The International Energy Agency has modeled a scenario in which Russian gas flows into Europe fall to zero by 2028 through a mix of Liquefied Natural Gas (LNG) imports and greater domestic production from solar and wind farms.
The EU has roughly 30 LNG terminals and plans to build more.
EU countries have an LNG import capacity of 220 billion cubic meters a year, according to S&P Global. They could boost this capacity to more than 285 billion cubic meters by 2030.
Europe doesn't lack LNG terminals, it lacks volumes to import. Most LNG has been booked by Asian countries in long-term contracts, especially in Qatar.
Until recently, one of the main LNG players in the European market was, of course, Russia.
According to Bloomberg, European Union members spent 12.5 billion euros on Russian liquefied natural gas between January and September, five times more than during the same period in 2021.
LNG imports from Russia to the EU are up about 40% annually.
Belgium imported more than double Russian LNG from January to October, and France imported up to 60% more.
"We have never announced any work on a ban on Russian gas, and that has not changed," Eric Mamer, the European Commission's chief spokesman, said on Nov. 25.
Only the UK and Baltic states have reportedly stopped buying Russian LNG.
However, this part is negligible, according to experts.
Russia can't make the EU dependent on its LNG because its export and liquefaction capacities are too small, energy expert Oleksandr Kharchenko told the Kyiv Independent.
"There won't be real dependence because Russia's position is too weak on the market," Kharchenko said.
Olena Osmolovska, gas expert and former head of government relations at Naftogaz, agreed with Kharchenko, saying Russia's share of the LNG market is too small.
Yet, she acknowledged that buying LNG from Russia could bring "one-off problems" if it stops delivering on a contract in the middle of a cold winter "for purely political reasons."
"These supplies shouldn't be vital for the buyer, or the buyer will face a high risk," she said.
According to Pellerin-Carlin, the impact of Russian LNG on the market and the dependency it creates are limited because it's a tense market.
"Every liter of LNG finds someone to buy it, especially in Europe, which thoroughly increased its importation of LNG this year, or in Asia," he said.
Europe may launch LNG infrastructure projects, but they may never be used for the next two years because there will be no more LNG available until 2026.
"(Buying Russian LNG) morally raises questions - but then more Russian LNG would go to China or Japan," he said.
Join our community
Support Ukraine's independent journalism in its darkest hour
Support us
What's next in 2023?
The EU's gas consumption and, to an extent, its need for Russian gas will depend on several factors, such as economic forecast, weather, and geopolitics.
If the winter is too harsh more gas will be needed worldwide, forcing Europe to compete and look for larger gas quantities.
But there is simply no LNG available that hasn't already been booked in the world until 2026, and the North Sea gas fields Europe used to supply for its own, heavily exploited from the 1970s, and onward, are now depleting.
The UK and the Netherlands must find and exploit new wells offshore to relaunch gas production.
According to the International Energy Agency, the EU faces a possible shortfall of up to 30 billion cubic meters of natural gas over 2023 as Russia tightens its grip and the Chinese market rebounds, meaning an increased Asian need for LNG that will worsen exports for the EU.
Overall, the only solution for Europe is to upscale its green energy policy into a "war-like economy," Pellerin-Carlin said.
"The EU is not at war with Russia, but it needs to scale up its weapon production to help Ukrainians, and energy is the only real leverage Putin has on Europeans," he said.
The bloc needs to focus on factors it can control, namely renewable energy, energetic sobriety, and energetic efficiency.
"In Paris, I still see empty shops with lights on at night and overheated shops, which violates French law, but it shows that there still needs to be an effort made," he said.
Pellerin-Carlin said that the EU has no choice but to implement strong domestic policy to tame and transform its energy production and consumption.
"The question is how many million Europeans are willing to reduce heating to save gas — if everyone was making more effort, we'd already be independent of Russian gas."
---
Note from the author:
Hello, this is Alexander Query, thank you for reading this story.
I'm incredibly lucky to have been working with the Kyiv Independent team since day one and before, a team that's working 24/7 to bring you the latest news and in-depth articles to understand the situation in Ukraine and the region.
These are troubled times, but we keep hope, and we will prevail, thanks to our readers. Let us be your eyes and ears on the ground by becoming our patron on Patreon.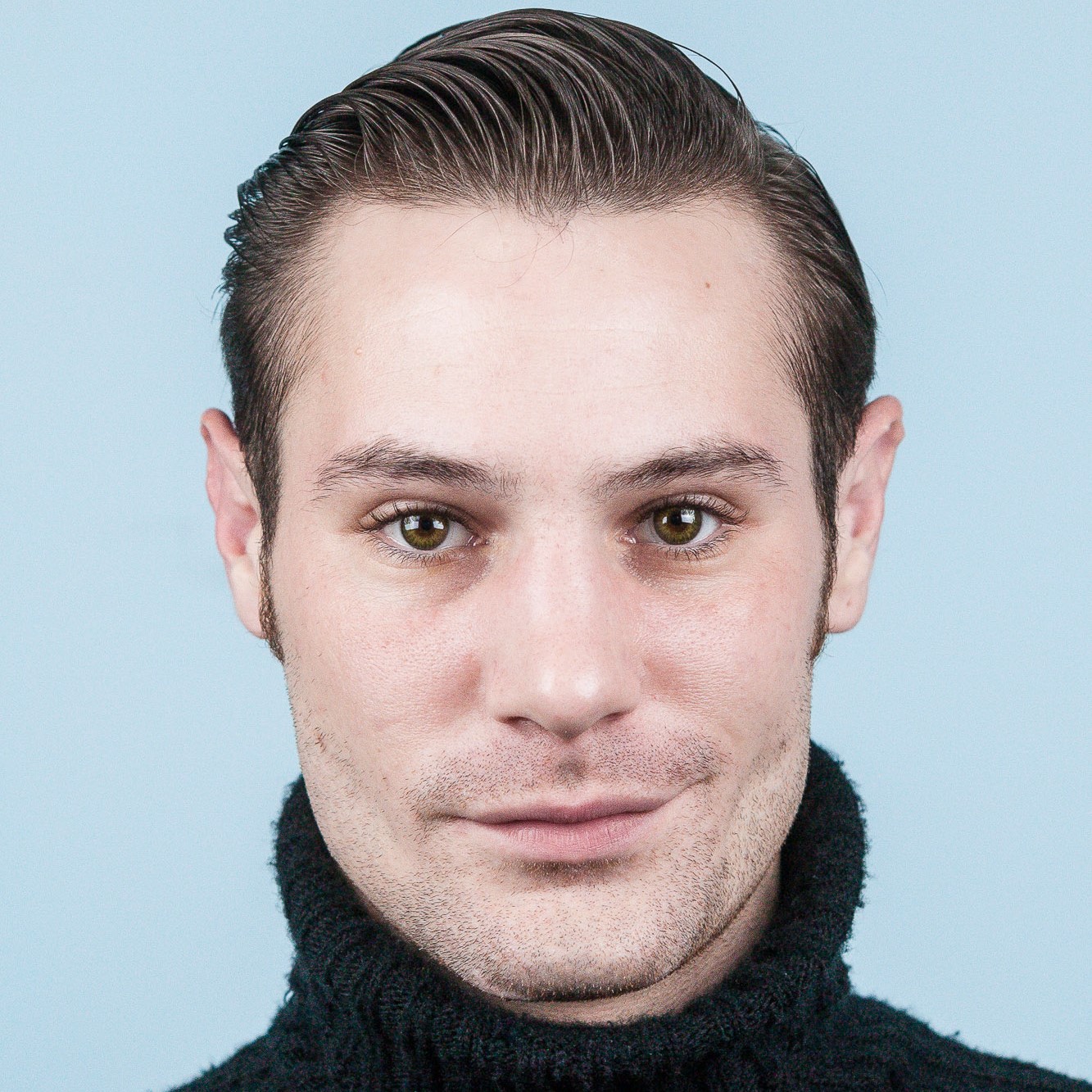 Alexander Query
Reporter
Alexander Query is a reporter at the Kyiv Independent. He is the former business editor at the Kyiv Post. He worked as a TV correspondent and an anchorman at UATV in Ukraine, and received a BA in modern literature from La Sorbonne, in Paris.