This audio is created with AI assistance
Editor's Note: The story is based on the documentary "Bullet Holes," published by the Kyiv Independent's War Crimes Investigations Unit.
On a cold March morning, the Mahdyk family bundled themselves into their minivan. Their village near Kyiv was occupied, and they couldn't bear staying there any longer.
The family – mother Olha, father Valerii, and their two children, 16-year-old Anna and 12-year-old Vladyslav – decided to try to escape the horrors of Russian occupation and nearby fighting.
"We'd had enough of sleeping in the basement," recalls Anna.
The family set off in their minivan to unoccupied territory on March 9, 2022, placing a sign on its windscreen reading "Children" in Russian. They thought it would protect them.
On their way, the family ran into a Russian military convoy.
The Mahdyks stopped, turned their car around, and began driving back. The Russian troops pursued them and opened fire. A single bullet hit the car, went through Anna's body, and killed her younger brother Vladyslav.
"I kept saying to him: 'Get up, it's safe now'," Anna says. "He wasn't answering."
Vladyslav is one of over 500 Ukrainian children who have been killed by the Russian army since the beginning of the full-scale invasion on Feb. 24, 2022.
Most of the children have died in Russian missile or artillery attacks, but dozens have been gunned down with small arms at close range. The murders were perpetrated by different Russian units in different regions of Ukraine, but they all seem to share the same purpose – to induce terror.
The Kyiv Independent documented three cases of deliberate murder of children committed by different Russian units in different parts of Ukraine. In one case, the unit commander was identified by name and rank.
Oleksandra Matviichuk, the head of the Center for Civil Liberties and one of the 2022 Nobel Peace Prize winners, sees the child murders as part of a deliberate terror policy pursued by Russia's army in Ukraine. She considers these war crimes to be part of Russian military culture.
"Russian troops have committed horrible crimes in Chechnya, Syria, Georgia, Mali, Libya, and elsewhere," Matviichuk says. "They have never been punished. They believe they're allowed to do anything. This impunity, this long tradition of impunity, has become part of Russian culture."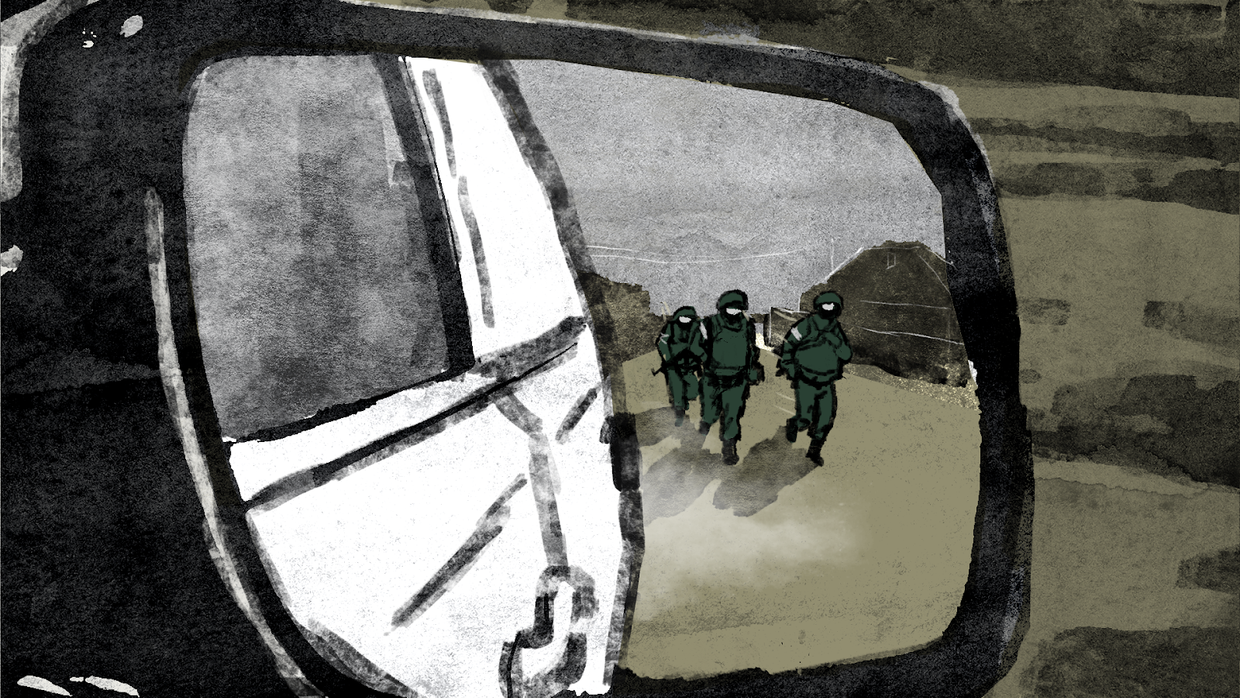 Murdering Vlad
After their car was shot at, the Mahdyk family didn't immediately realize what happened. Anna was injured, and Vladyslav was unconscious on her lap.
The family returned home. Only then did they realize that Vladyslav was dead.
There was no time to process these events – they now had to save the wounded Anna. Her mother decided to take her to a hospital in the Russian-occupied nearby town, Bucha. The father stayed with the body of his dead son.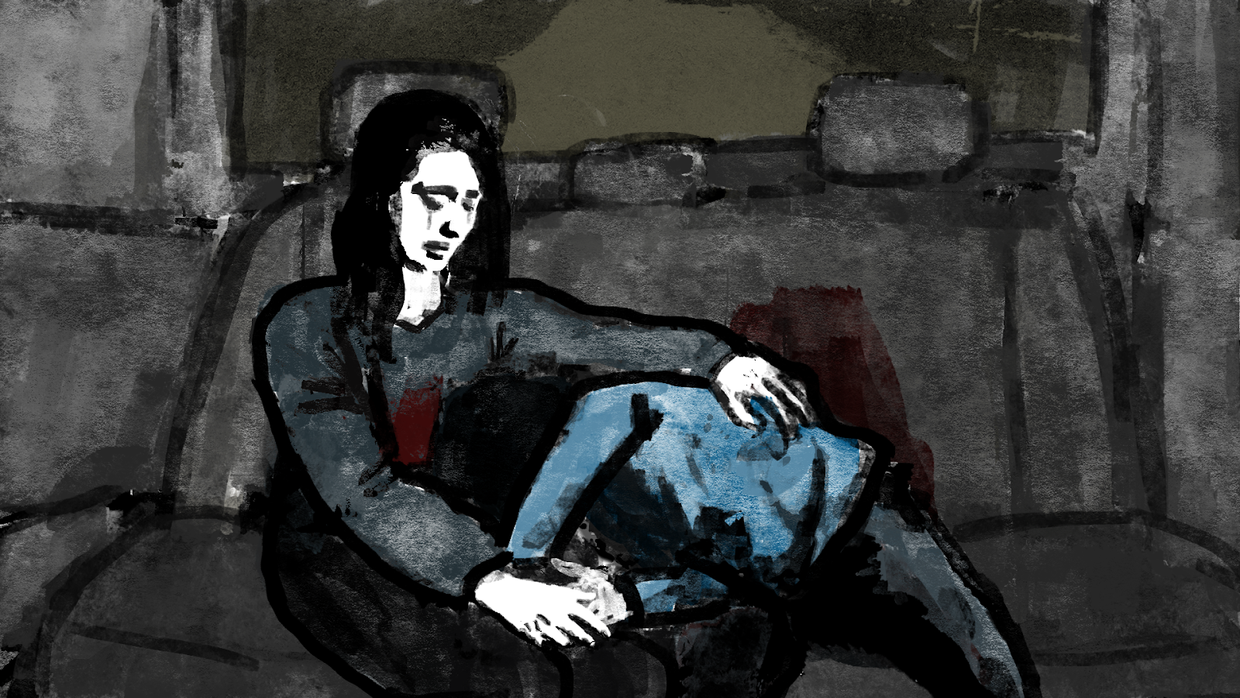 "I'd already prepared myself for the worst, that I might die," Anna said. Before leaving, she gave her father her phone and told him to give it to her best friend, who was the only one who knew her password.
On their way to the hospital, they were stopped at a Russian checkpoint by men from Chechen warlord Ramzan Kadyrov's Akhmat Battalion. The mother begged them to save her daughter. They agreed to provide medical assistance to Anna.
They also turned it into a show, filming the whole process. Soon, a post appeared on Kadyrov's Telegram channel claiming that Anna and Vladyslav had been shot by Ukrainian troops despite the area being fully controlled by Russia.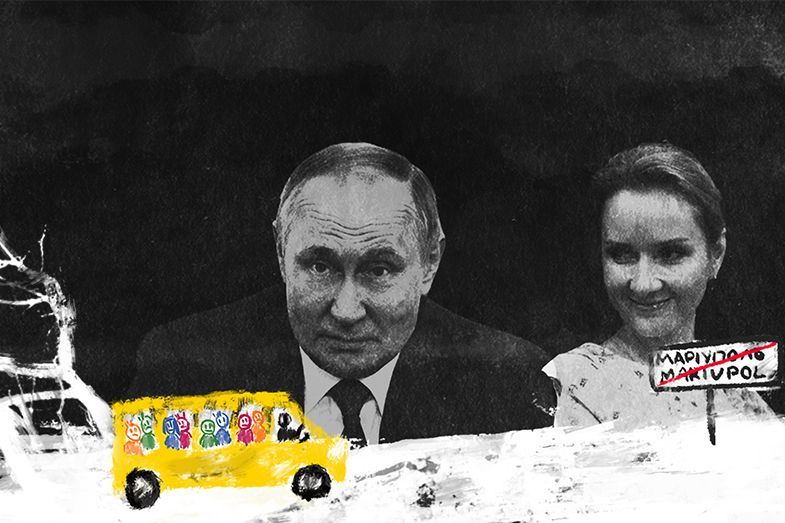 The Mahdyk family rejects these allegations.
"There couldn't possibly have been any Ukrainians in the occupied territories who could have done this to us," Anna said. "Of course, it was the Russians who did it."
Despite the seemingly obvious nature of the crime, it's not easy to prosecute it.
"There's a great deal of difficulty with the absence of any additional sources of information in order to be able to reconstruct all the events that took place there," said Dmytro Zhytnyk, a Ukrainian prosecutor leading this case.
The only witnesses are the victims themselves, Zhytnyk added.
Yet Olha Mahdyk still hopes for justice for her dead son.
"I want them to be held accountable for what they did," she told the Kyiv Independent. "We didn't give birth to our children, our sons, so that they would get shot and killed."
Shooting the innocent
The murder of Vladyslav Mahdyk is far from a standalone case. Murdering children is a systematic practice committed by Russian troops all over Ukraine.
The Kyiv Independent confirmed the deliberate murder of 10-year-old Kateryna Vinarska in Kharkiv Oblast and 15-year-old Mykhailo Ustianivsky in Kherson Oblast.
On the first day of the full-scale invasion, the Kharkiv apartment building of Kateryna Vinarska and her parents, Oksana and Artem, was damaged by a Russian attack.
Oksana and Artem hurried to send their daughter to her maternal grandparents in the village of Novyi Burluk, about 60 kilometers east of the city. It seemed like a safer option.
However, the village was quickly overrun by invading Russian troops. The very next day, Oksana received a call that her daughter was killed.
"I was just starting my shift," Oksana, who works in a hospital, said. "My mom called me and said: 'Dear, I'm sorry, Katia is gone'."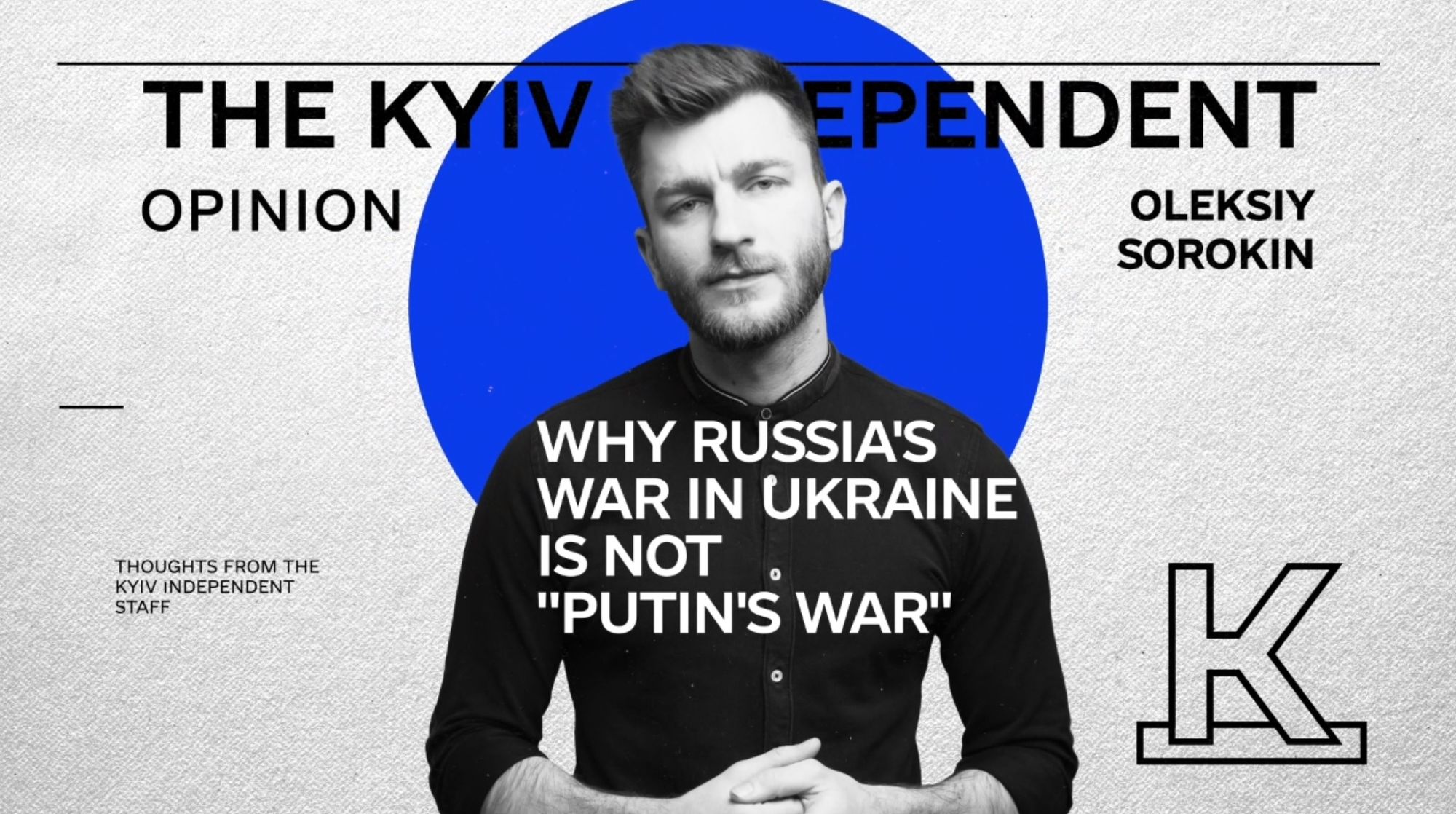 The Russian military had entered the village on the morning of Feb. 25, the second day of the invasion.
Later that day, the grandparents were driving with Kateryna across the village. Suddenly, their car came under fire from Russian troops. A shabby red car with a child in the backseat, it couldn't have been mistaken for a non-civilian vehicle.
After the attack, Kateryna reached for her grandmother.
"She said, 'Granny, look,' and lifted her shirt," Maria Kivshar said, bursting into tears. "There was a tiny hole."
One of the bullets hit the girl.
Kateryna was taken to a Russian military medic, stationed with the troops in the village. He told them they had three hours to get the child to a hospital. They drove away.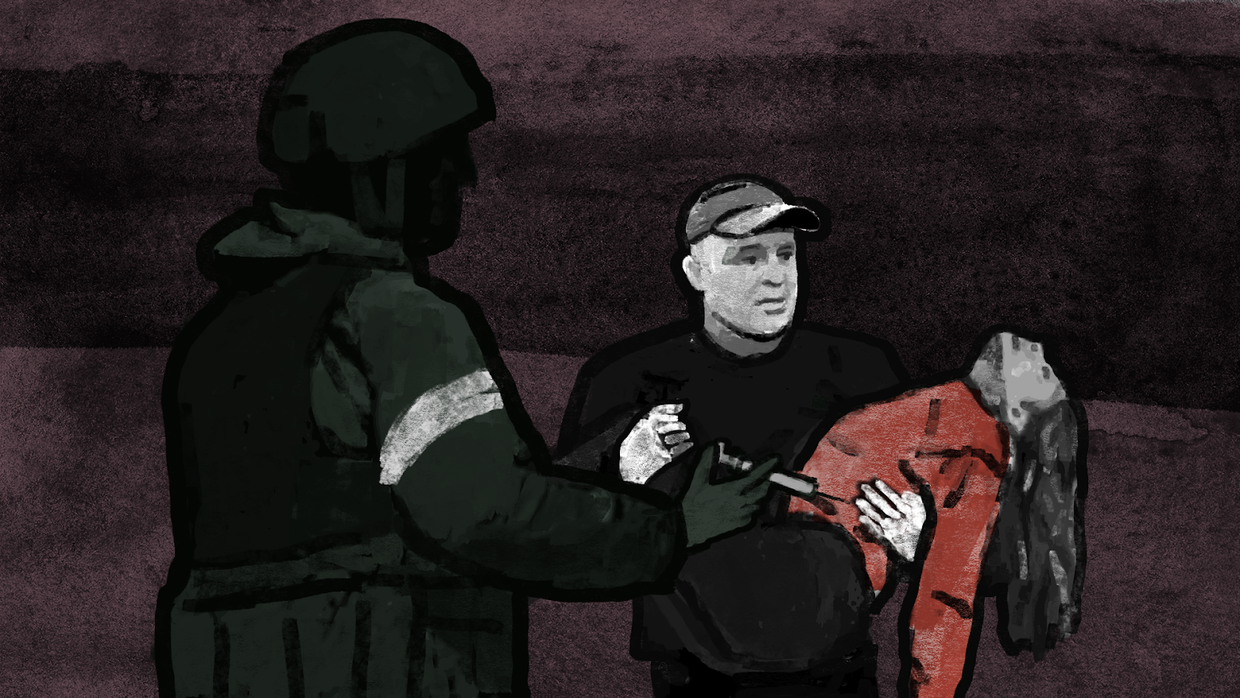 But the family never made it to a hospital.
The next Russian military group they saw stopped the car and refused to let them pass.
As the grandparents were begging to let the car through, the Russian troops came under fire from the flank and opened fire in their turn – but at the civilian car.
This time, bullets hit everyone in the car. The grandparents were injured, but Kateryna was shot in the head. She died on the spot.
The grandparents returned to the village to bury their granddaughter.
Local resident Anatolii Protsenko told the Kyiv Independent that the same Russian medic who treated Kateryna after the first attack told him the girl was mortally wounded and didn't have a chance to survive.
"He said she had been shot in the liver, the blood was black. He said they wouldn't make it to the hospital on time," Protsenko recalled.
'Hunting' for children
Mykhailo Ustianivsky was 15 years old when he was gunned down by Russian soldiers in his home village in the southern Kherson Oblast.
On April 15, 2022, over a month after the village was occupied, Ustianivsky went to receive "humanitarian aid" distributed by the Russians. His friend Anatolii Taran, of the same age, went with him.
On their way, the two boys ran into Russian military vehicles – and got scared. They turned back and started running away. Russian soldiers ran after them and started shooting. The whole scene was witnessed by Mykola Rizak, a local resident.
"There were a hundred of those soldiers. They surrounded the territory and started shooting! And the two boys were running… They were basically being hunted," Rizak told the Kyiv Independent.
The chase ended when Ustianivsky was hit and fell.
Taran thought that he was pretending. But when he turned Ustianivsky on his back, he realized his friend was dying.
The Russian soldiers immediately took Ustianivsky's body and drove away. Four days passed before Ustianivsky's parents found their son's body in a morgue in Nova Kakhovka, an occupied city 80 kilometers away from the village of Havrylivka, on the other side of the Dnipro River.
According to locals, Russians were visibly worried that the murder of a child could make the village rise against them. So in the first hours after the murder, they tried to justify it – there was a talk of the boys taking photos of the Russian troops before running away. When Ustianivsky's phone was searched, there were no such photos there, according to local citizens.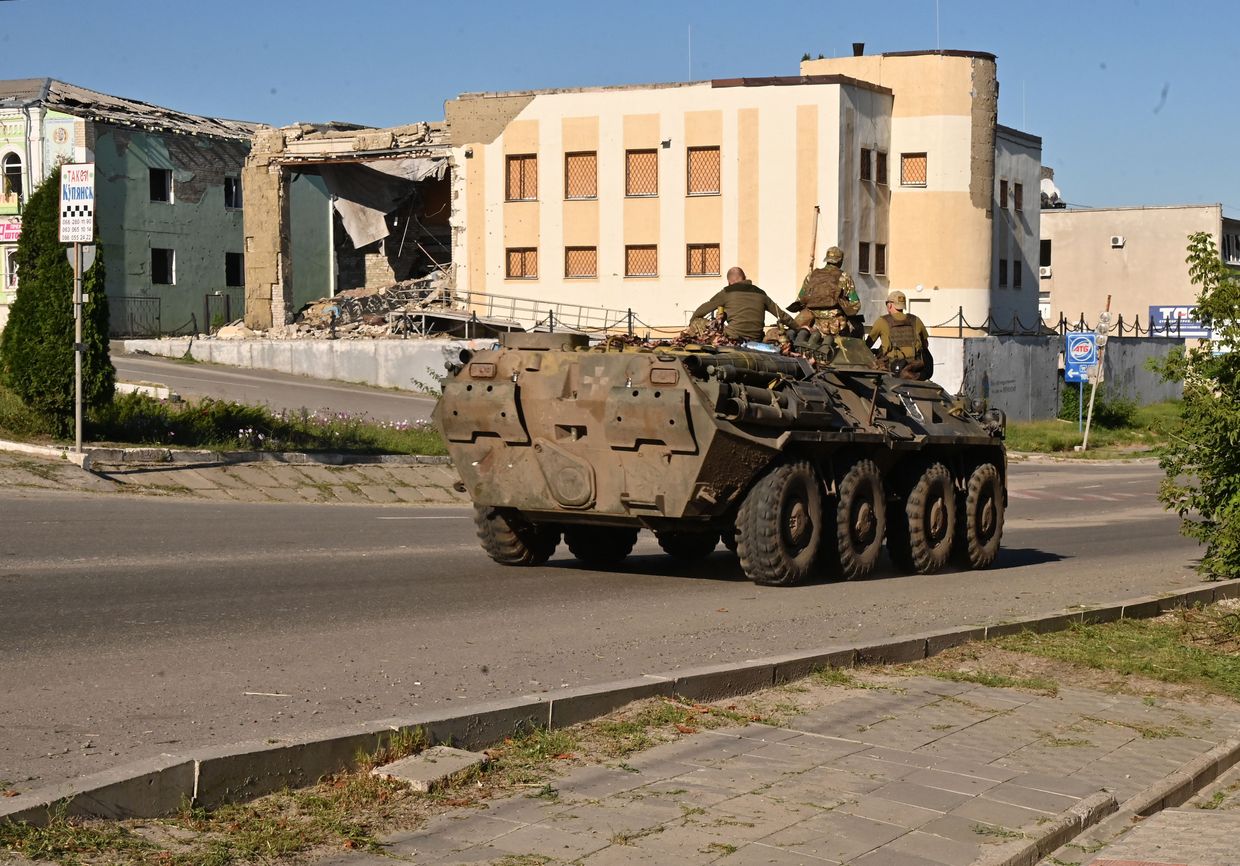 Commandant Suren
Local resident Mykola Rizak and Ustianivsky's grandparents say that the Russian unit that killed the boy was led by a man named Suren. He was introduced to the locals as a "commandant" appointed by the Russians.
"If it were not for him, our grandson would still be alive," Ustianivsky's grandmother Nina said. They don't know who Suren was.
Oleh Baturyn, an investigative journalist now documenting Russian war crimes, heard about one "commandant Suren" from other residents of Kherson Oblast.
"They said that this so-called Suren was extremely cruel," Baturyn told the Kyiv Independent. "And they told stories about rape. He could take the women or girls that he liked and bring them to the positions of Russian soldiers and just leave them there for the night."
This matches what Mykhailo Ustianivsky's grandparents say about the Suren that was in control of their village.
"They told me he raped a girl, a schoolgirl, in Oleksandrivka… They say he'd done a lot of bad things," Mykhailo's grandfather – also Mykhailo Ustianivsky – said.
The Kyiv Independent couldn't independently verify these claims.
By interviewing residents of Kherson Oblast and collecting open-source data, Baturyn was able to identify the so-called "commandant." His full name is Suren Mkrtchian – a lieutenant colonel in a unit based in the Russian-occupied part of Ukraine's Donetsk Oblast.
Witness accounts provided by the residents of the village of Havrylivka – Rizak and Mykhailo Ustianivsky's grandparents – point at Suren Mkrtchian, who oversaw the area, as the one responsible for the murder of Mykhailo Ustianivsky.
Long wait for justice
Any prospect of justice in these cases remains far off. Meanwhile, the families of the killed children have to get on with their own lives.
The parents of 15-year-old Ustianivsky from Kherson Oblast found it too painful to talk to the Kyiv Independent. The boy's grandmother still finds it difficult to even look at his photo.
"I can't look at it. My soul hurts," she said, her eyes full of tears. "I would run into the kitchen – we have photos with him there – would glance at it, kiss it, and run out. My soul hurts for him so much, he was such a child."
Kateryna Vinarska's parents in Kharkiv dream of having another child.
"If God allows it, we will try to have another child," Oksana said. Her husband hopes that a new baby can help them move on.
"But Katia is always in our thoughts," her mother said. "She will be with us forever."
Meanwhile, Vladyslav Mahdyk's family in Kyiv Oblast have adopted a boy – a 12-year-old Oleksandr. They had planned to adopt a child before the full-scale war, and Vladyslav had said he wanted a younger brother.
Oleksandr "knows everything" about how his would-be-brother was killed, their mother says. He's been to Vladyslav's grave.
"Yesterday, he said: 'Mommy, Vlad lived so little, only 12 years'," Olha said, choking on tears.
These three child murders by the Russian military occurred in different regions of Ukraine and at different times, but all three were deliberate murders targeting children, pointing at their systemic nature.
"The crimes against civilians are committed in all regions, by all military personnel – and these crimes continue," said Matviichuk, the head of the Center for Civil Liberties and Nobel Peace Prize laureate.
"We're ready to prove it, and we will do it in international courts, in national courts, because it's time to break this circle of impunity and this cruelty that has become a part of Russian culture."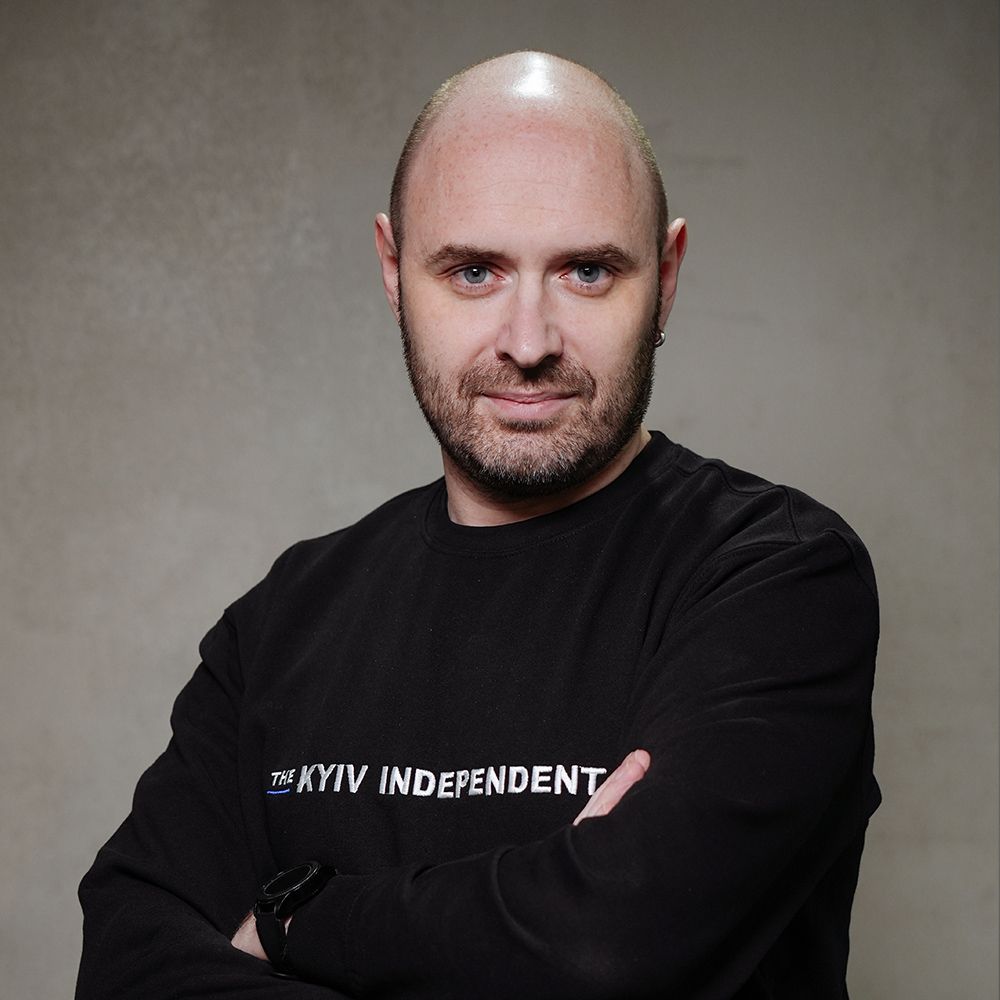 Danylo Mokryk
War Crimes Unit Reporter
Danylo Mokryk is a reporter with the War Crimes Team of the Kyiv Independent. He has previously worked as an investigative journalist with Bihus.Info. His 2022 investigation into Russian acts of genocide in Ukraine won the "Honor of the Profession" Ukrainian journalism award. The same year, his investigation into deliberate killings of Ukrainian children by Russian soldiers was short-listed for the MezhyhiryaFest Investigative Journalism Award. Before the full-scale Russian invasion, he had won several awards and nominations for his investigations of corruption in Ukraine.