This audio is created with AI assistance
When Russian forces opened fire on the peaceful village of Oskil, Kharkiv Oblast, on March 27, Svitlana Voshchana realized her friend's home was under attack.
When the attack stopped, she rushed to their home, hoping the family had managed to hide.
Stepping into their yard, she saw the house severely damaged – its walls, windows, and doors were in pieces.
Next to the partially destroyed building, standing on a pile of broken bricks, was a small child – her friend's four-year-old grandson Mykyta. His winter jacket was torn, but he was not crying.
"I asked him where his grandmother was," Voshchana recalls. "He said, so quietly: 'She is dead.'"
When she turned to look at what remained of the cellar, she saw something "beyond terrifying."
"I saw them, lying very close to each other, four dead bodies," Voshchana says.
Her friends had not managed to hide from the Russian artillery strike that morning. Mykyta's mother, Liudmyla Chibis, aged 36, his sister, Karyna, aged 7, and his grandparents, Volodymyr and Vira Serdiuchenko, aged 69 and 64, were all killed on March 27.
Mykyta saw the dismembered bodies of his family, says Voshchana.
The young boy had crawled out from underneath his family's dead bodies. Injured, cold, and scared, he wandered alone among the rubble that was left of his grandparents' home until Voshchana found him.
"When I took him in my arms, he said: 'I have been waiting for you for so long. I knew that you would save me,'" she says.
There were no other casualties due to the attack that day.
A few days later, Russian forces occupied Oskil, a village in Kharkiv Oblast with a pre-war population of 3,000 residents located just east of Izium. Oskil remained under Russian occupation until September when Ukrainian forces liberated most of Kharkiv Oblast in its surprise counteroffensive.
After nearly seven months of occupation, Oskil residents still consider the March 27 strike one of the most horrifying tragedies Russia inflicted on their village.
No safe place
Mykyta's grandparents' house in Oskil had always been the family's favorite place to gather, says Daria Sviatenko, Mykyta's eldest cousin.
The entire family sought refuge there shortly after Russia launched its full-scale invasion of Ukraine on Feb. 24. Before the war, the family had been scattered between Kharkiv, Izium, and several other homes in Oskil.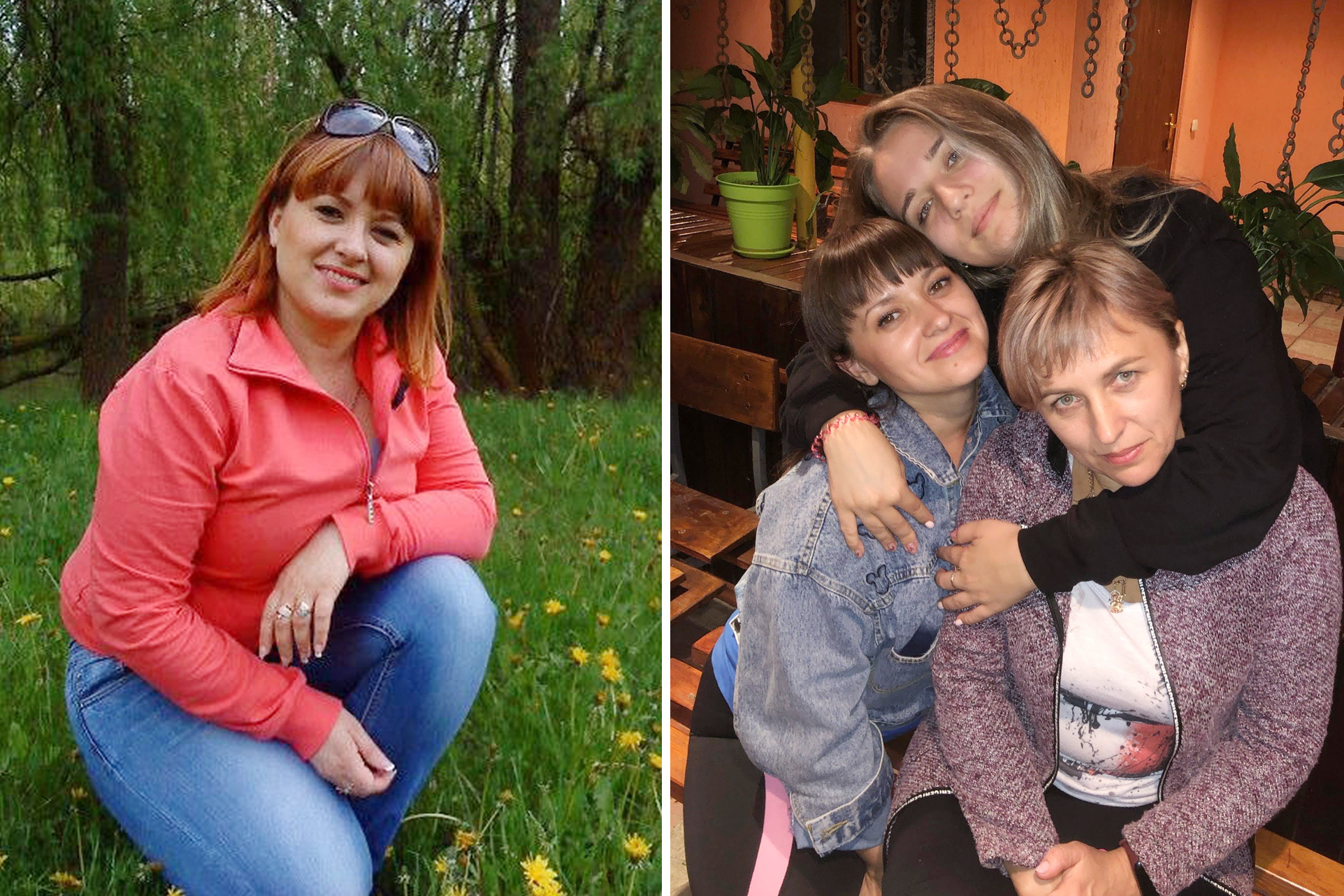 "We thought it would be safer in the village," Sviatenko says.
They were soon proven wrong as Russian jets started to fly over Oskil. "It was horrifying," she recalls.
After spending over a week hiding in their basement with no mobile connection, power, or "access to civilization," Sviatenko's mother, Olena, decided to flee Russia's war with her children.
Although she tried to persuade her relatives to evacuate, they refused.
"My grandparents didn't want to leave their home," Sviatenko says, adding that her aunt, Liudmyla Chibis, was afraid to flee with her children. The family had heard stories of Russian troops killing civilians as they tried to evacuate from occupied areas.
On March 5, Sviatenko and her children fled Oskil to a town in Poland where their father worked at the time.
After they left, Russian forces began to shell Oskil more heavily. The village, divided by the Oskil River, was soon partially occupied by the Russian army.
On March 10, the first Russian tanks entered the street where the family lived, and the "nightmare" began, says Voshchana.
Gripped by fear
The family home's windows were covered with pieces of old fabric, and the doors were locked from the inside when several Russian soldiers entered the yard one day in March.
When he spotted the soldiers, young Mykyta climbed onto a chair near the window and bravely shouted: "Glory to Ukraine."
"They all got so scared and took him away from the window," Voshchana recalls.
Luckily, the Russian soldiers had not heard him. They tried to open the front door but soon left, she adds.
During that period, Ukrainian forces repelled Russian attempts to advance toward a local hydroelectric station outside the village, Voshchana says. As they withdrew, Russian troops abandoned three tanks on the street where Voshchana and the Serdiuchenko family lived.
The evening before the attack, Voshchana says she had spotted a Russian drone following her near her home. She believes Russian forces were surveying the area in an attempt to spot Ukrainian troops.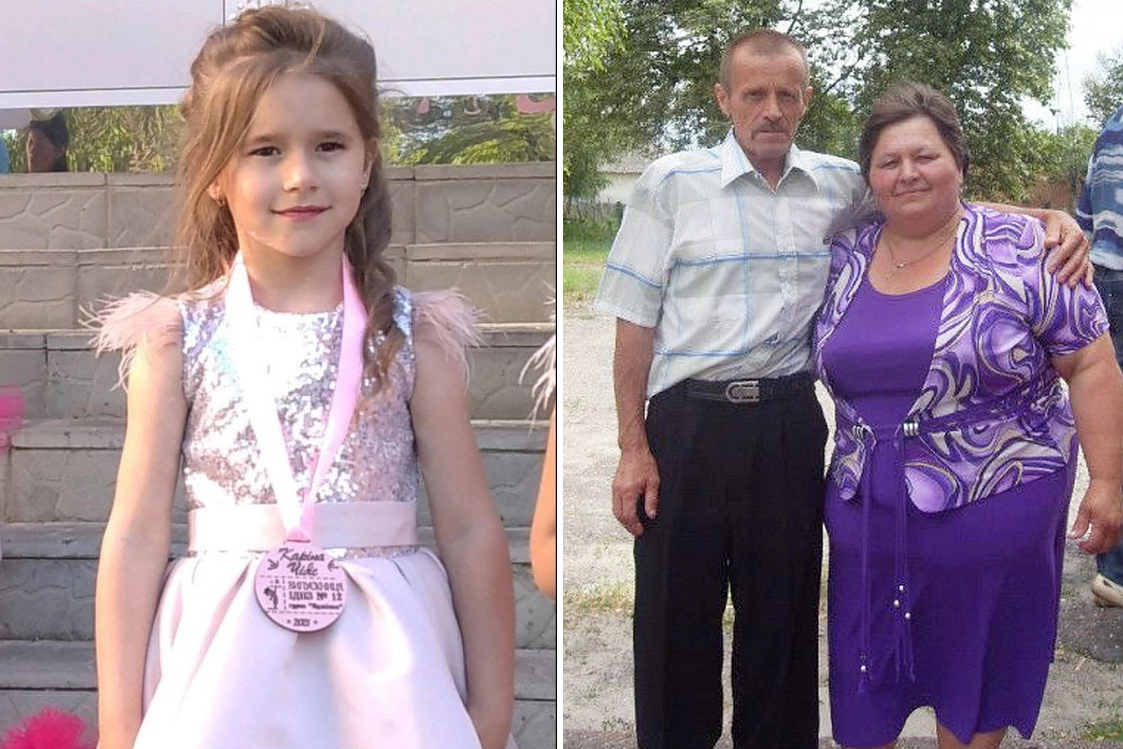 "Our soldiers were on the opposite bank (of the Oskil River)," she says. "There were no Ukrainian soldiers on our street."
Later that same day, Voshchana made her regular visit to her longtime friend Vira Serdiuchenko, Mykyta's grandmother.
"We were sitting at their place, talking about how brave Mykyta had been when the Russians came," Voshchana says.
"All of a sudden, the first blast hit."
Voshchana looked up at the ceiling and could see the sky – the explosion had damaged the roof, as well as shattered the windows and cracked the front door.
"The children started to cry out of fear," she says.
While the family had a small basement in their home, Mykyta's grandfather, Volodymyr, thought it better to hide in the cellar outside to avoid being killed "under the rubble of the building." Voshchana decided to return home quickly.
The moment she left their house, another shell exploded nearby. Voshchana says she somehow managed to return home and hide in her yard.
Russian troops shelled the residential street for about half an hour, she notes.
When the attack appeared to quiet down, Voshchana rushed back to the Serdiuchenko's home. Despite seeing the many craters formed from the shells on her way, she says she "could not have imagined the tragedy that had already happened."
When Mykyta told her that his grandmother had died, Voshchana says she first thought she had died from a heart attack amid the heavy shelling.
"The fear gripped me," Voshchana says, as he told her that his mother had also died.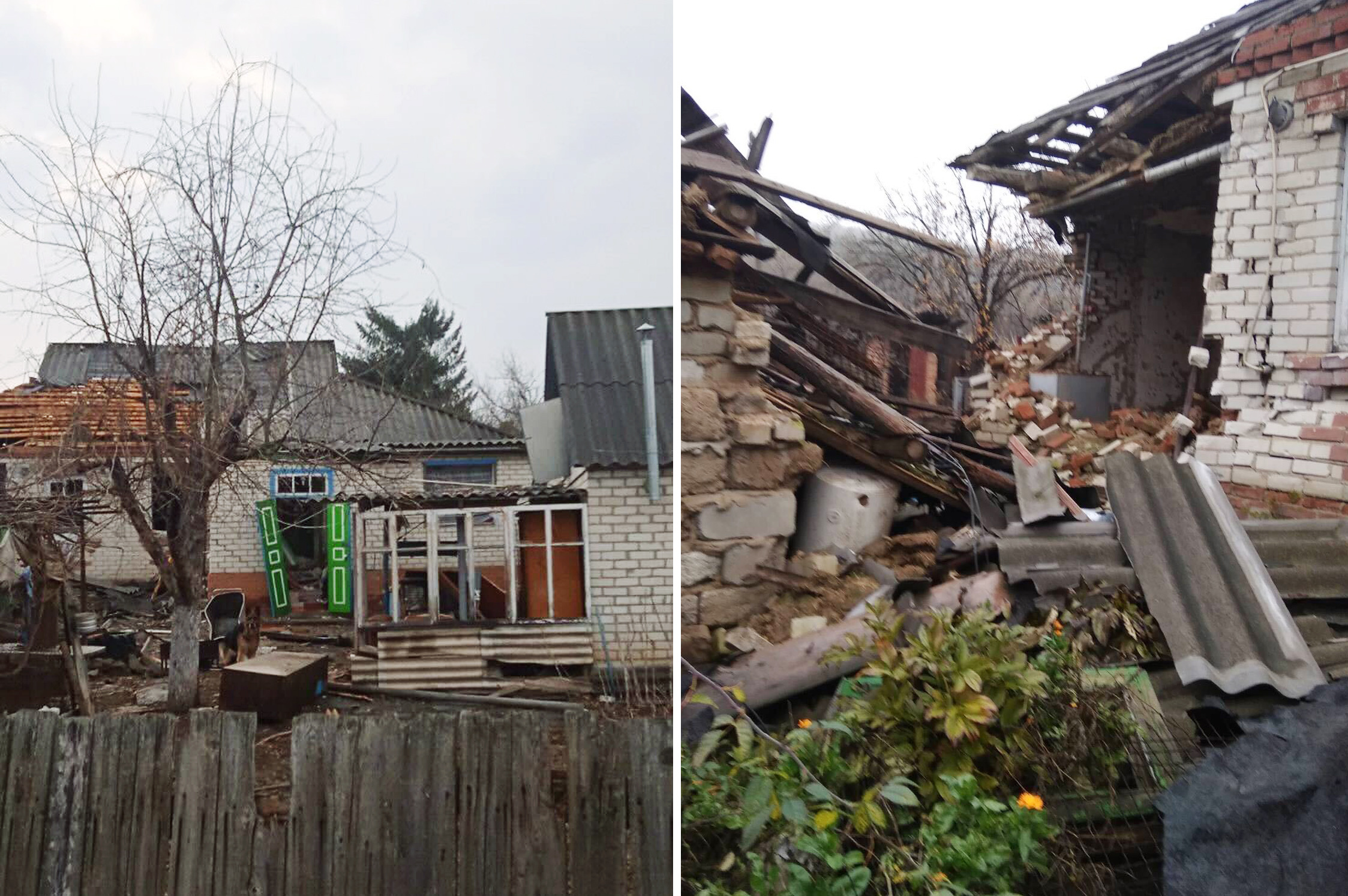 Next to the cellar, she says she saw their four dead bodies, all of them mutilated. She remembers Volodymyr's blood-soaked and ripped hat: "The explosion was very close to them. There was no chance of survival."
Four-year-old Mykyta was the only one to have survived the Russian strike.
"He got out from underneath (his family's bodies) and climbed atop a pile of bricks," Voshchana says. "That was where I found him."
Coping with trauma
After the attack, Voshchana says troops from the local, territorial defense forces retrieved Mykyta's family's bodies and buried them amid ongoing shelling in a shared grave at the village's cemetery.
Mykyta was taken to a local doctor's home, where his injured arm and hip were treated.
Olha Shamaida, an Oskil resident and acquaintance of Mykyta's family, came to visit the young boy.
"He was terrified and cold," she recalls. "He even asked me, 'Will you warm me up?'"
She took him home.
A mother of three, Shamaida says she did her best to help Mykyta cope with the trauma caused by Russia's attack.
"He didn't sleep for two weeks," Shamaida says. "He was remembering those horrible explosions."
Several months later, Mykyta's aunt, Olena Sviatenko, managed to evacuate him from still-occupied Oskil and gain legal custody of him. Mykyta, now five years old, lives with his aunt's family in Poland.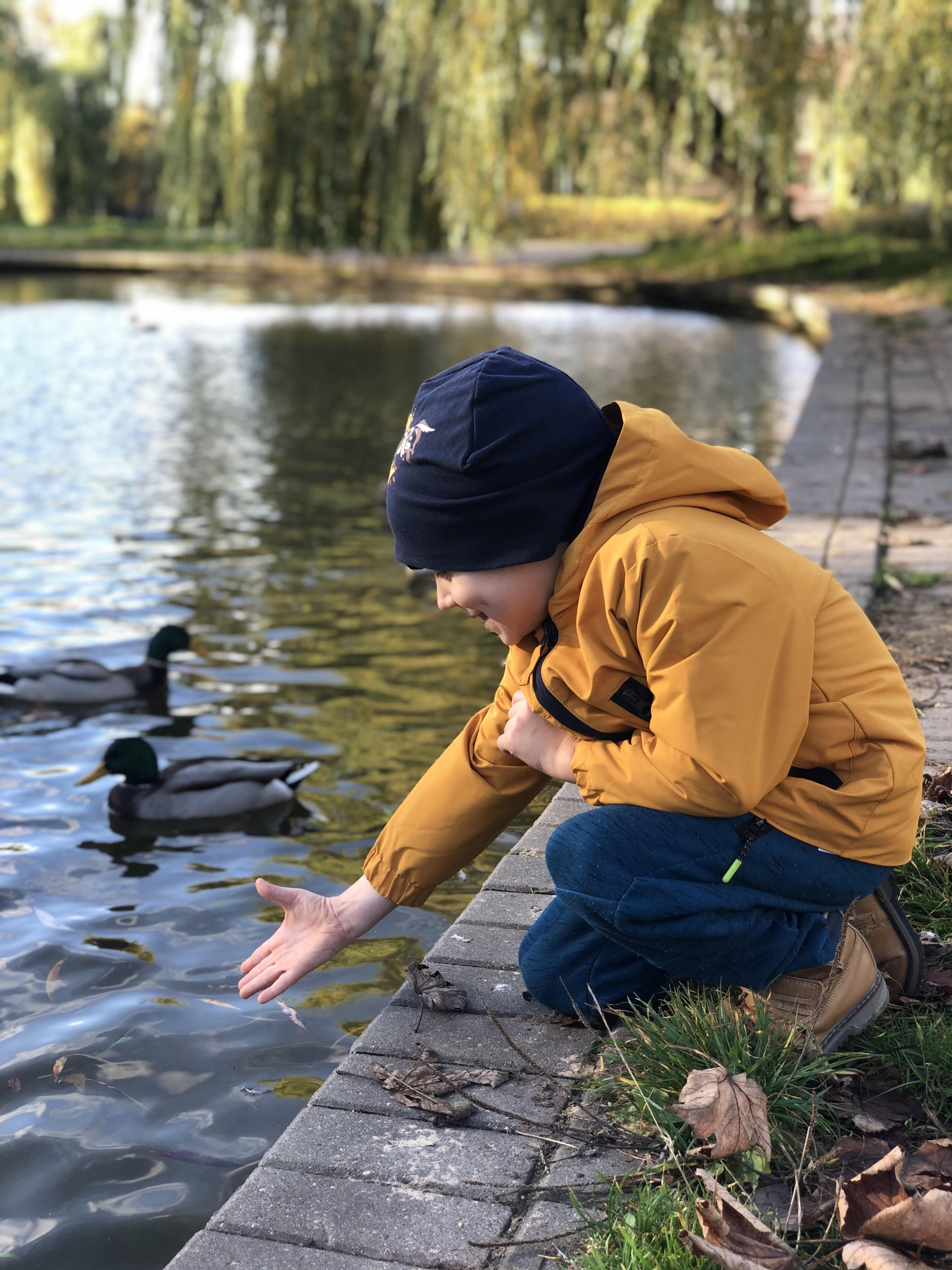 Mykyta's cousin, Daria Sviatenko, says Mykyta understands that his loved ones were killed and that he misses them a lot. "He does not cry, but he understands everything."
Sometimes, she says, Mykyta opens up and talks about the tragedy.
"I only survived because my mama and sister covered me," he once said.
___________________________________________________________________________________________________________________________
Note from the author:
Hi! Daria Shulzhenko here. I wrote this piece for you. Ever since the first day of Russia's all-out war, I have been working almost non-stop to tell the stories of those affected by Russia's brutal aggression. By telling all those painful stories, we are helping to keep the world informed about the reality of Russia's war against Ukraine. By becoming the Kyiv Independent's patron, you can help us continue telling the world the truth about this war.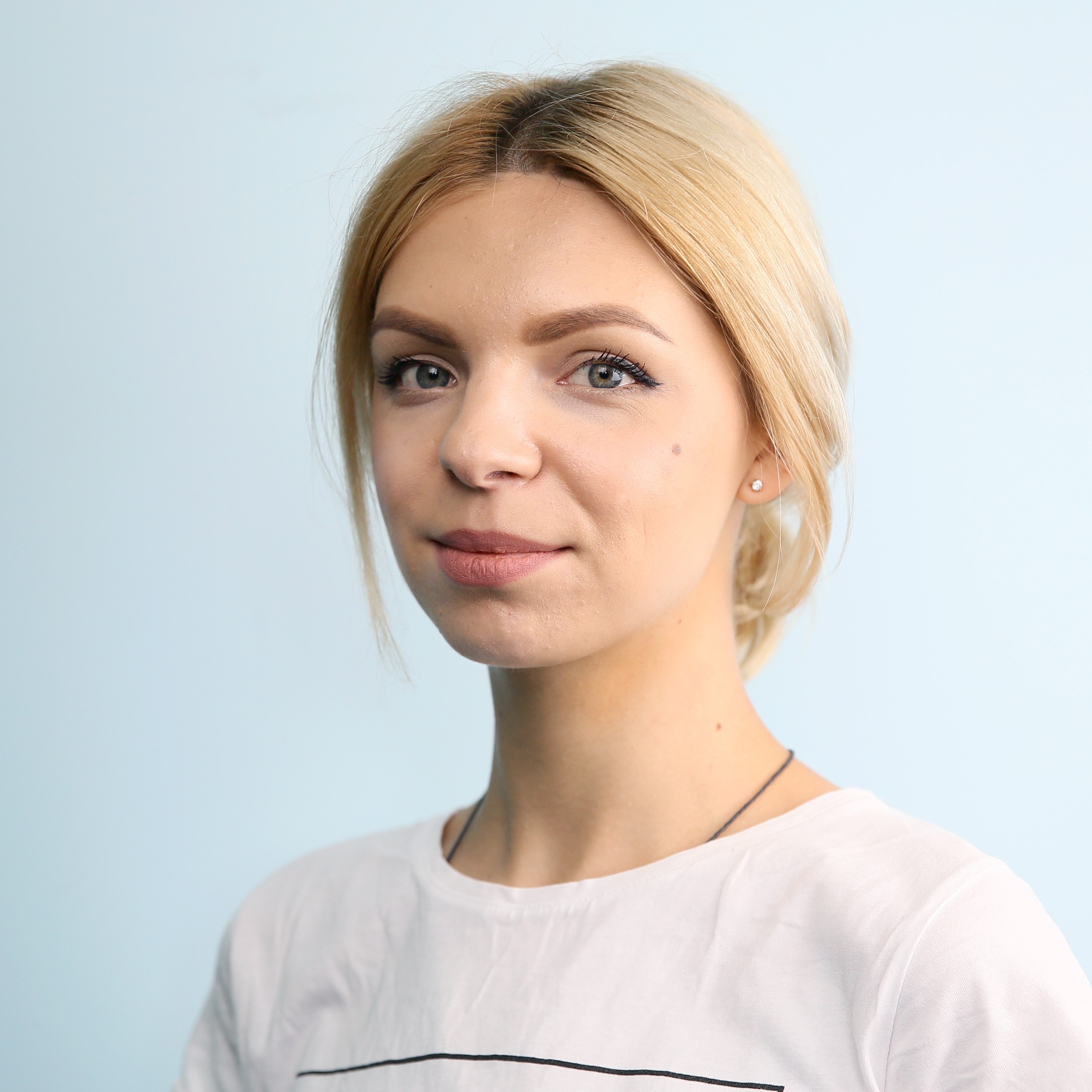 Daria Shulzhenko
Reporter
Daria Shulzhenko is a reporter at the Kyiv Independent. She has been a lifestyle reporter at the Kyiv Post until November 2021. She graduated from Kyiv International University with a bachelor's in linguistics, specializing in translation from English and German languages. She has previously worked as a freelance writer and researcher.