This audio is created with AI assistance
In 1584, a German merchant traveled to Kyiv, at the time under the Polish-Lithuanian Commonwealth. In his diary, he mentions borsch—the earliest known reference to the dish.
But according to historical records, Ukrainians have been eating and adapting a dish known as borsch for at least 1,200 years. They have also been serving a version that resembles the modern dish as both a daily staple and a celebratory meal for more than five centuries.
So in 2019 when the official Twitter account for Russia's Foreign Affairs Ministry tweeted, "A timeless classic, #Borsch is one of Russia's most famous & beloved #dishes & a symbol of traditional cuisine," Ukrainians took action.
Ukrainian chef, restaurateur, cookbook author, and social activist, Yevgen Klopotenko, immediately set out to document the importance of borsch in Ukrainian culture. He spent the next year and a half traveling across the country, collecting recipes and cooking methods for various types of borsch.
The effort culminated in both the 2020 documentary film, Borsch: The Secret Ingredient, and an application to have borsch included on the UN Educational, Scientific, and Cultural Organization (UNESCO) list of Intangible Cultural Heritage similar to other food preparation techniques such as Turkish coffee, kimchi, and couscous.
After the full-scale Russian invasion of Ukraine in February 2022, UNESCO expedited the application and officially inscribed the culture of cooking borsch on the List of Intangible Cultural Heritage in Need of Urgent Safeguarding in July of 2022.
In addition to the pervasiveness of the dish throughout Ukraine, the inscription notes that borsch "is lauded in tales, folk songs and proverbs and viewed as a lifestyle and identity marker (for Ukrainians)."
What's in a name?
Borscht, as many English speakers know the national dish of Ukraine, comes from the Yiddish transliteration of the plant commonly known as hogweed or cow parsnip, a tall, roughly hairy plant with clusters of small white flowers shaped like umbrellas.
The bitter flower is in the same family as celery, carrots and parsley and is native to Central Asia and Eastern Europe.
Yiddish is a West Germanic language historically spoken by Ashkenazi Jews who have been living in Ukraine since the 9th century. Ukraine's modern borders overlapped heavily with the Pale of Settlement, a territory of the Russian empire where Jews were forced to live from 1791 - 1917.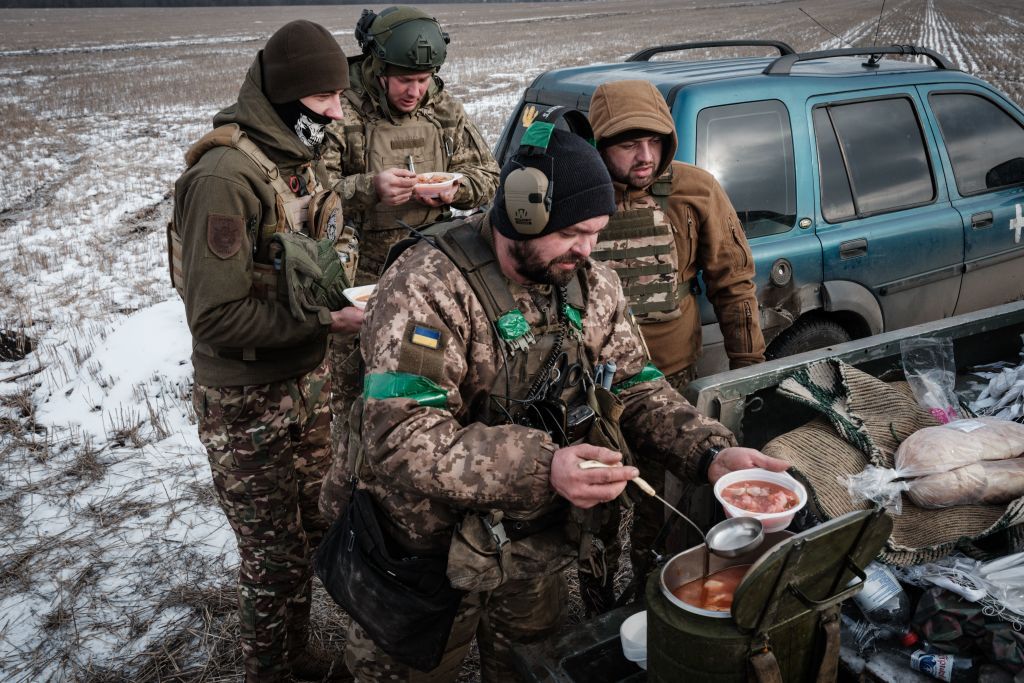 After the revolution in 1917, Yiddish became an official language of the Ukrainian People's Republic (1917 - 1921) and at the onset of the Holocaust there were more than 1 million Jews living in Ukraine.
As Jews fled Europe and resettled in North America, they brought with them the foods they had been eating for centuries, including what they called borscht.
Today, the preferred transliteration from Ukrainian to English is borsch (or to a lesser extent borshch).
How long have Ukrainians been eating borsch?
Ukrainians began making a dish known as borsch from sour-tasting hogweed sometime between the fifth and ninth centuries CE. By the 15th century, the soup had spread widely across Eastern Europe.
Through the 15th century most consumption of beets by people in Europe was in leaf form. Then, at some point during the 1500s it became evident that the deep-red beetroot ball could be stored through the winter and used as livestock feed.
With that, beet cultivation continued to develop across Europe in the 17th century and the culinary shift towards consumption of the root transformed borsch into the ruby-hued variety well known today. This second version of borsch had established itself as an integral element of Ukrainian cuisine by the early 18th century. Not long after, variations are born.
What are the different types of borsch?
In the 18th century borsch flourished. It became ubiquitous in the lives of Ukrainians and expanded in many directions, taking on religious significance, new ingredients and new colors.
From this point on red borsch becomes a common dish at weddings, funerals, harvest festivals and other important holidays. Christian communities began adding meat to red borscht as a part of the celebratory feast on Christmas and used vegan varieties during the fast of Lent. Jewish communities in the region also started eating red borscht for Passover.
At the same time, potato and spinach farming were gaining traction in Ukraine which supported the introduction of the second category of borsch: green.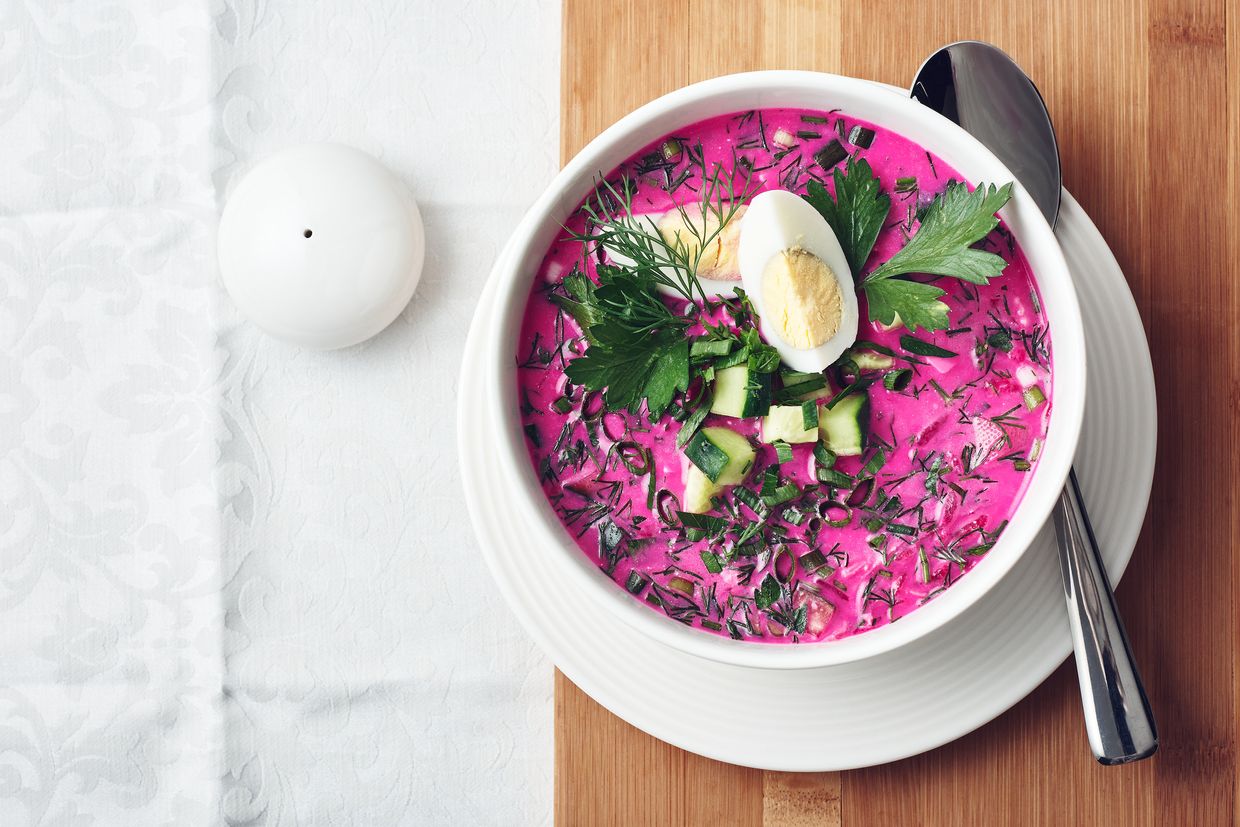 The cornerstone of green borsch is sorrel, a small leafy green plant, used as both herb and vegetable, with a sour, lemony flavor. Early recipes typically also included kvass, a fermented drink typically made with stale, toasted sourdough rye bread, potatoes, and various greens such as nettle, spinach, and young beetroot leaves.
It was garnished with hard-boiled eggs and sour cream and served in spring as a vegetarian dish to replenish vitamin intake after a prolonged winter and fasts during Lent.
Between spring and the harvest festivals, a third kind of borsch emerged: cold. Called kholodnyk, young beets were boiled and grated, then cold, fresh ingredients were added such as kvass, sour cream, fresh herbs, and hard-boiled eggs.
What about modern borsch?
By the early 20th century borsch had taken on endless variations.
In the late 1920s fresh tomatoes, tomato juice, sauce, or paste made their way into red borsch and eventually supplanted beetroot kvass as a key ingredient. Meanwhile, sorrel and cold borsch remain largely unchanged from their original formations.
Evidence of the wide range of borsch is documented in Ukrainian Dishes (1959), a cookbook published as 'technical literature' in the Ukrainian language during the Soviet period. This second printing dedicates 13 pages and 22 recipes to borsch.
The recipes in the cookbook include regional versions from Poltava, Kyiv, Volyn, Chernihiv, Galicia, and Lviv, as well as two peasant versions, three cold versions and two green versions. Pork, goose, beef, beet kvass, tomatoes, kidney beans, and zucchini are just a few of the stand out ingredients.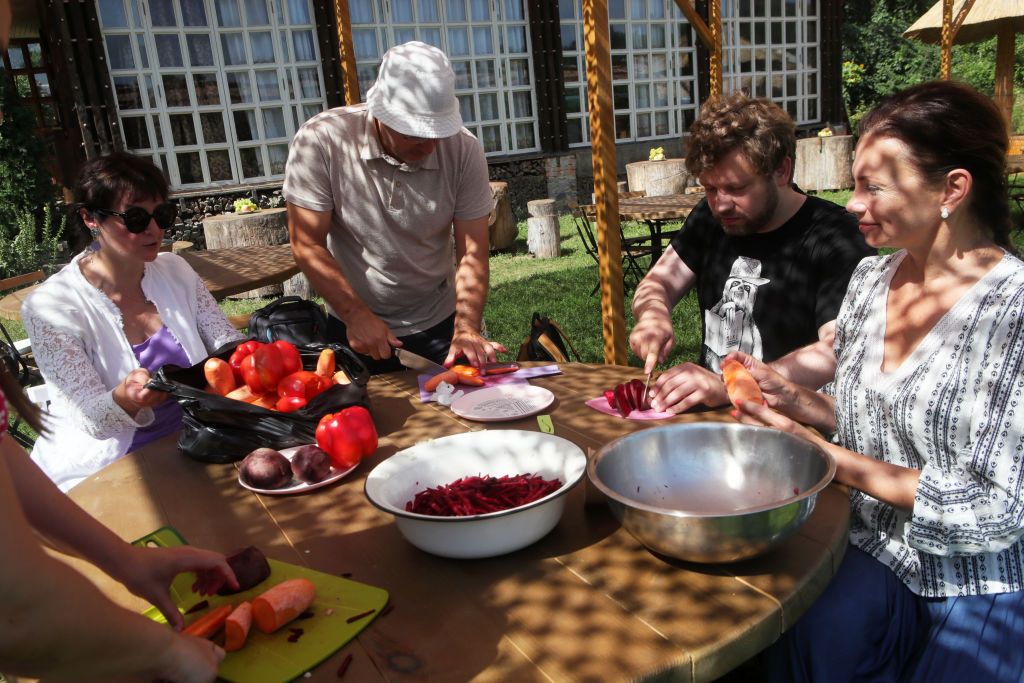 In Klopotenko's 2020 documentary, he documents nine styles of borsch made by people of Ukraine today.
He visits cooks from all walks of life to find borsch ingredients that range from fish and sugar beets in Vylkove to traditional beet kvass in Opishnya. Between those he finds a Tatar-influenced lamb version, a Hungarian-influenced paprika version and an Ivan Franko-influenced eggplant version.
The film confirms the idiom that "there are as many recipes for Ukrainian borsch as there are Ukrainian grandmas."
How can I tell if it's borsch?
After five centuries of innovation, recipes for borsch may appear to have more differences than similarities. However, there are two common elements that unite borsch.
The first is the combination of both sweet and sour ingredients. This can be achieved in several different ways. Sweet elements may come from beets, fresh or dried fruit or even honey. The sour elements from pickled or fermented foods, citrus fruits or vinegars. Both should be present in borsch.
The second common characteristic is known as smazhennya or zazharka. Like mirepoix or soffritto, smazhennya is the aromatic base that serves as the flavor foundation for the dish. It is typically sautéed separately and added to the stock later in the cooking process.
While not as universally held as the first two, an element of smoke is also often present in borsch. This typically comes from smoked meats or dried fruits such as dried plums or pears.
Borsch is frequently accompanied by sour cream and either garlic-covered yeast rolls known as pampushky or sliced dark brown sourdough rye bread. Some people also like to eat borsch with salo, cured pork belly, on the side.
Where can I find recipes for borsch?
Yevhen Klopotenko's website includes English language recipes for several traditional Ukrainian dishes including Ukrainian borsch with pork ribs.
Veselka is a Ukrainian restaurant in New York City that was founded in 1954 by Ukrainian immigrants. Today it remains a cornerstone of the Ukrainian-American community. The Veselka Cookbook includes the recipe for red borsch that is served at the restaurant.
Ukrainian-born cookbook author Olia Hercules co-founded a movement with Alissa Timoshkina after the Russian full-scale invasion in February 2022 called #CookForUkraine. To date they have raised over 2 million pounds for UNICEF, Legacy Of War Foundation, and Choose Love. Try Olia's version of Babushka's Ukrainian Winter Borscht.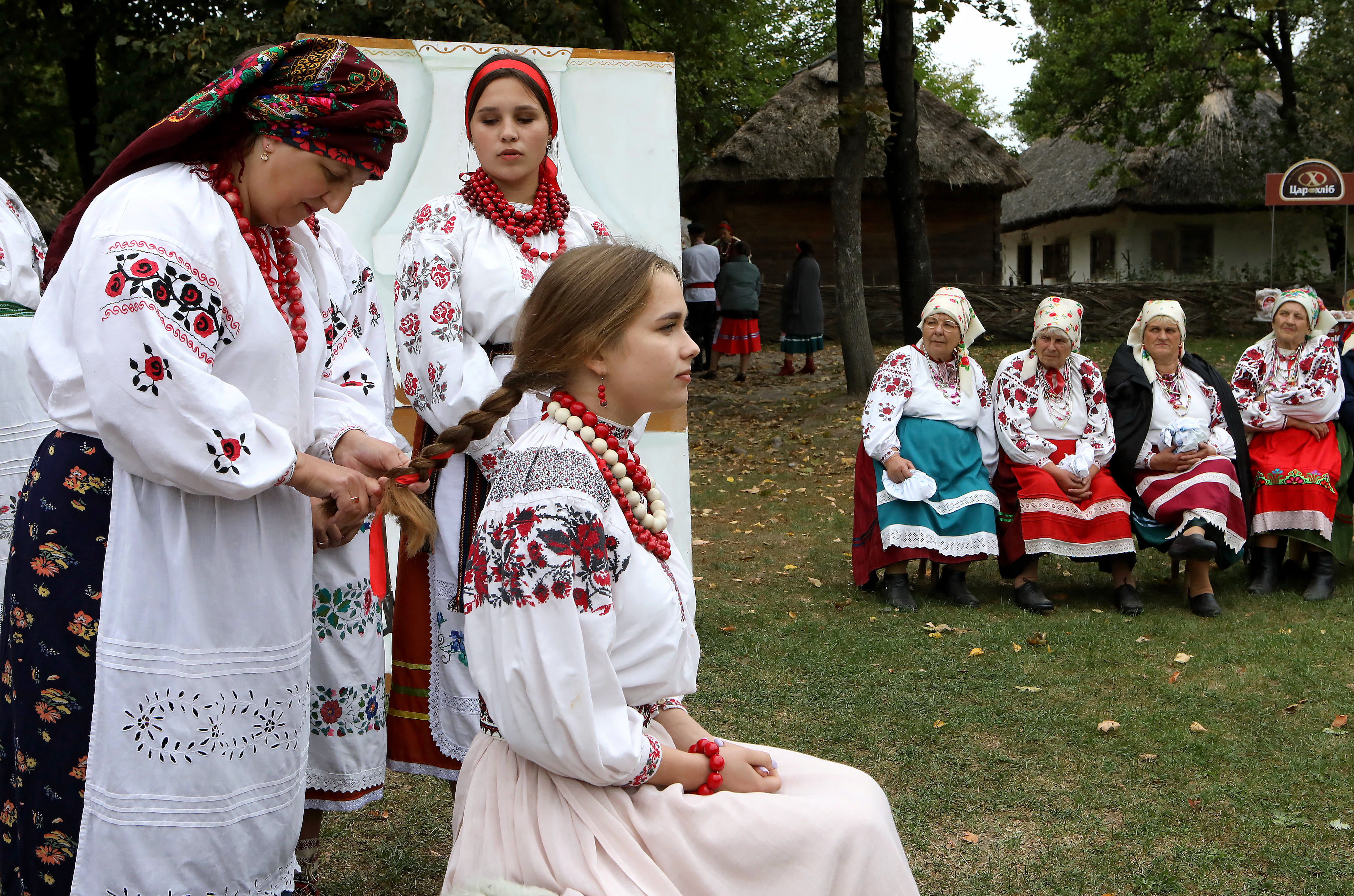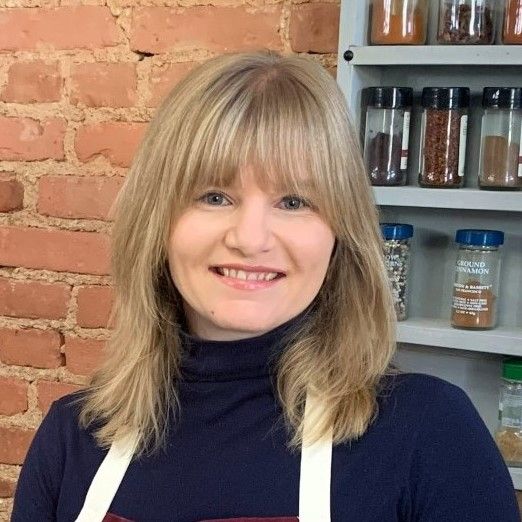 Mia Billetdeaux
Mia Billetdeaux is a freelance writer and author of the newsletter Borscht For Breakfast. From 2016 - 2018 she served as a Peace Corps Volunteer in Ukraine where she started her ongoing research into foods of Ukraine including how hundreds of years of shifting borders and displaced people have influenced modern Ukrainian foodways.