This audio is created with AI assistance
Editor's Note: The Ukrainian soldiers featured in this article don't share their family names for security reasons.
ZAPORIZHZHIA OBLAST –  A couple of running gray silhouettes appear on the phone screen of drone unit commander Ashot, call sign "Doc."
"They saw the drone, see?" he pointed at them.
A few seconds later, the drone drops a small makeshift bomb that spirals down near the fleeing Russian soldiers until one of their silhouettes stops moving.
"They were lucky," says the 42-year-old Separate UAV Service commander, a Ukrainian Volunteers Army branch. The video was taken by one of his drones a few days earlier.
Doc's unit is one of the many sets of eyes in the sky helping the Ukrainian army find and destroy the enemy, he tells the Kyiv Independent.
"There's the zero line," Ashot says, gesturing to a crater-lined open road behind a nearby church, which is the farthest edge of the front.
Their key tasks are to spot the enemy for friendly artillery and drop improvised explosives on select Russian targets.
They're currently deployed near a city on the southern front, a two hours drive from the regional capital Zaporizhzhia. Russian positions are only a few kilometers away, according to reconnaissance.
Doc hides his volunteer-donated car out of enemy drones' sight. His previous vehicle lasted just two months before being destroyed by enemy fire.
From the car, it's a long, stealthy walk through the backyards of abandoned houses, between broken glass and rusting, open ammo boxes, to reach the drone unit's headquarters, a home lent to them by a volunteer's family, now staying in Zaporizhzhia.
Being out in the open for too long is dangerous for the military and civilians alike in this area where death comes from above.
But when he reaches the relative comfort of the headquarters unit, heavily protected by sandbags over the windows, Doc can finally relax.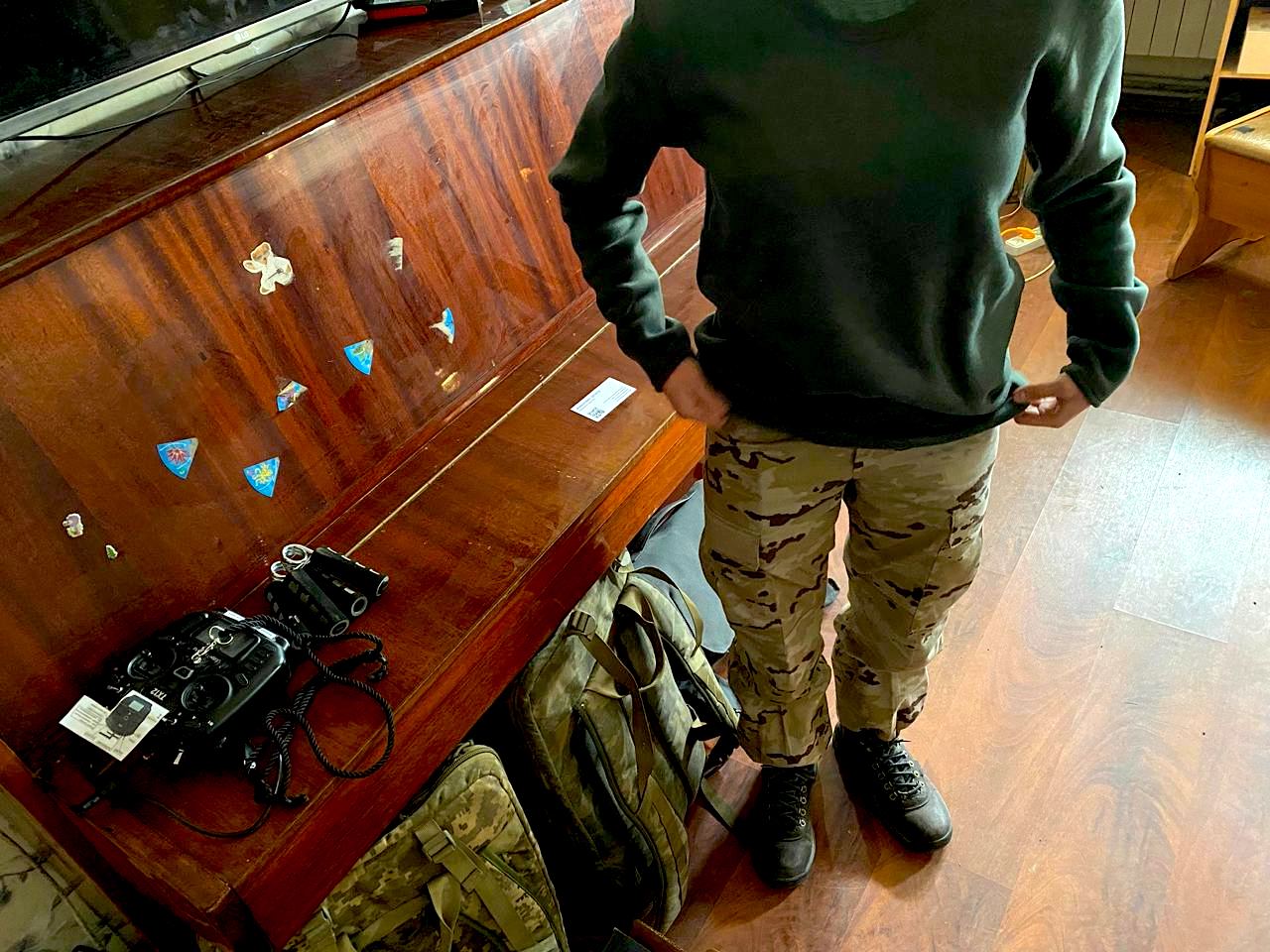 We need more bombs
Ashot's call sign refers to his science Ph.D. Before the invasion, he was a businessman and launched a few start-ups that created medical and electronic equipment.
"I'm not young enough to run, but I have a good brain," he says, laughing.
He's now using his management skills to lead the 15-strong team, a motley crew composed of people from 22 to 61 years of age.
Among them is Yana, call sign "Gremlin," a 22-year-old blonde with piercing blue eyes, sits on a sofa in front of a massive TV screen on top of an old piano, practicing at a flight simulator. It's her second day in the city. It will take two weeks of training for her to take a shot at piloting a drone over the battlefield.
The team deploys separately near friendly forces, such as the 102nd Brigade. Doc's unit spots for the brigade's artillery and helps it destroy Russian positions.
"When the artillery needs us, they can count on us; they just have to call," he says.
He says such flexibility allowed him to work on every front line since the beginning of the full-scale invasion, citing battles near Kyiv, Izium, and even Soledar.
"We started with Mavic and now with Matrice-300," Doc says, listing commonly available commercial quadcopter models.
Inside black suitcases piled upon one another in the corner of the cozy living room, folded drones wait to be unpacked.
Commercial drones for scouting and reconnaissance missions can cost up to $3,000. Using a hook to carry light, handmade grenades can also be weaponized.
The team gets its drones through individual donors and organizations such as Razom for Ukraine.
In a garden shed behind the house, a dozen small makeshift bombs lay around, waiting to be hooked up on a drone and dropped on Russian positions.
Doc picks up a small bomb, showing off the 3D-printed fins and the tape keeping tiny metal balls tightly squeezed around an explosive charge.
"Shrapnel," he explains.
The bombs here are not nearly enough to stop Russian reconnaissance groups massing on the front line, Ashot says, let alone harass the massive numbers of mobilized troops he sees Russia bringing in daily.
"They're hitting us with everything they have," Ashot says. "Grad missiles, tank shells, artillery, you name it."
Russians shelled the city with thermite bombs the night before, an attack Ashot recorded on his phone and showed the Kyiv Independent.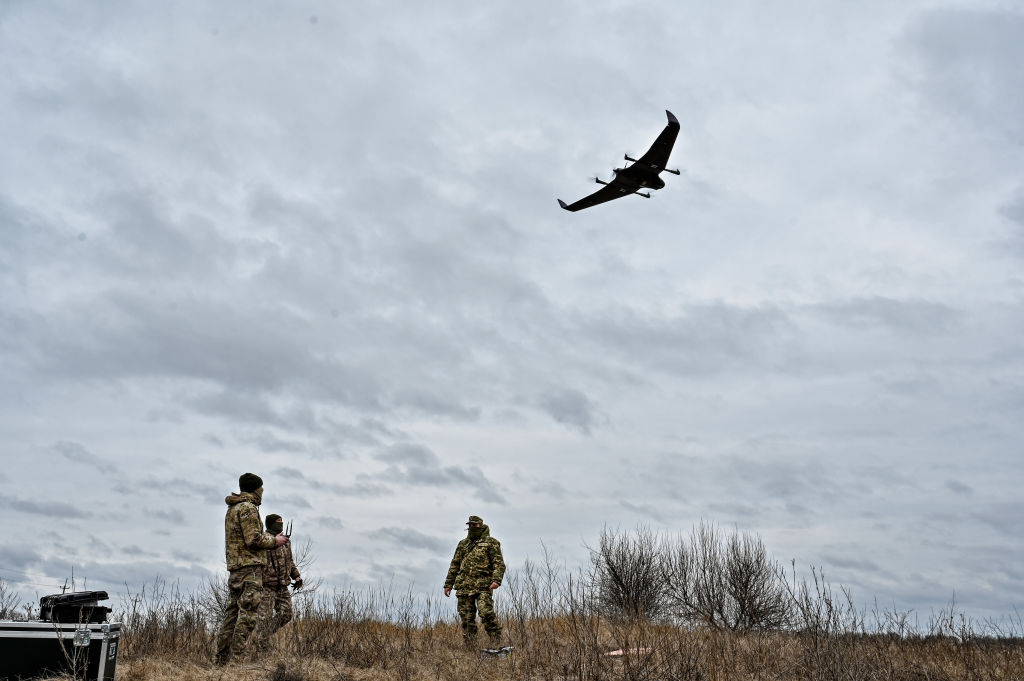 Drone wars
This is the first war in which drones have become so ubiquitous on the battlefield.
Thousands of repurposed commercial models patrol the sky over the front line, as they're relatively cheap and easy to replace.
"They're mass-produced, it's easy to get spare parts, and they're awesome for small missions," Denys, a drone pilot instructor, told the Kyiv Independent in Zaporizhzhia.
"Commercial drones are not made for war, so we have to adapt them," Denys, who works with the Palianytsia volunteer center, added.
The real danger comes from the Russians' growing acumen at disrupting and capturing drones, especially after recently receiving advanced electronic warfare equipment, Denys said.
Some models, such as those made by major Chinese manufacturer DJI, can spot other drones of the same model in the area and show the original take-off position, putting the pilots at risk.
"Russia is one of the countries with the most electronic warfare equipment, and that's a big problem for commercial drones," Denys said.
This equipment allows Russians to force Ukraine's repurposed commercial drones to land, then turn them against their former owners.
Last week, Doc's team lost five Mavic-3 drones compared to just two losses the week before, a worrying trend and a cumulative loss of over $20,000.
Still, drones are a game-changer, Denys says, especially for reconnaissance missions when drones can replace scouts and save countless lives.
"Here, you can send drones and see everything from above," the instructor says.
"And what's the risk, $3,000? It's nothing compared to human life."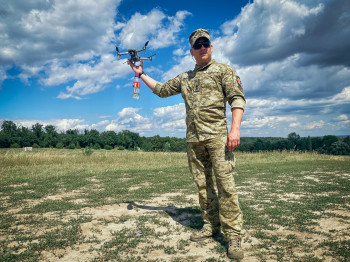 ---
Author's note:
Hello, my name is Alexander Query.
I hope you enjoyed this glimpse into the daily life of a drone unit on the front line as much as I enjoyed writing about them. Getting access to such units is a privilege but also the result of time and effort, in which you're welcome to take part by supporting us or becoming our supporter on Patreon.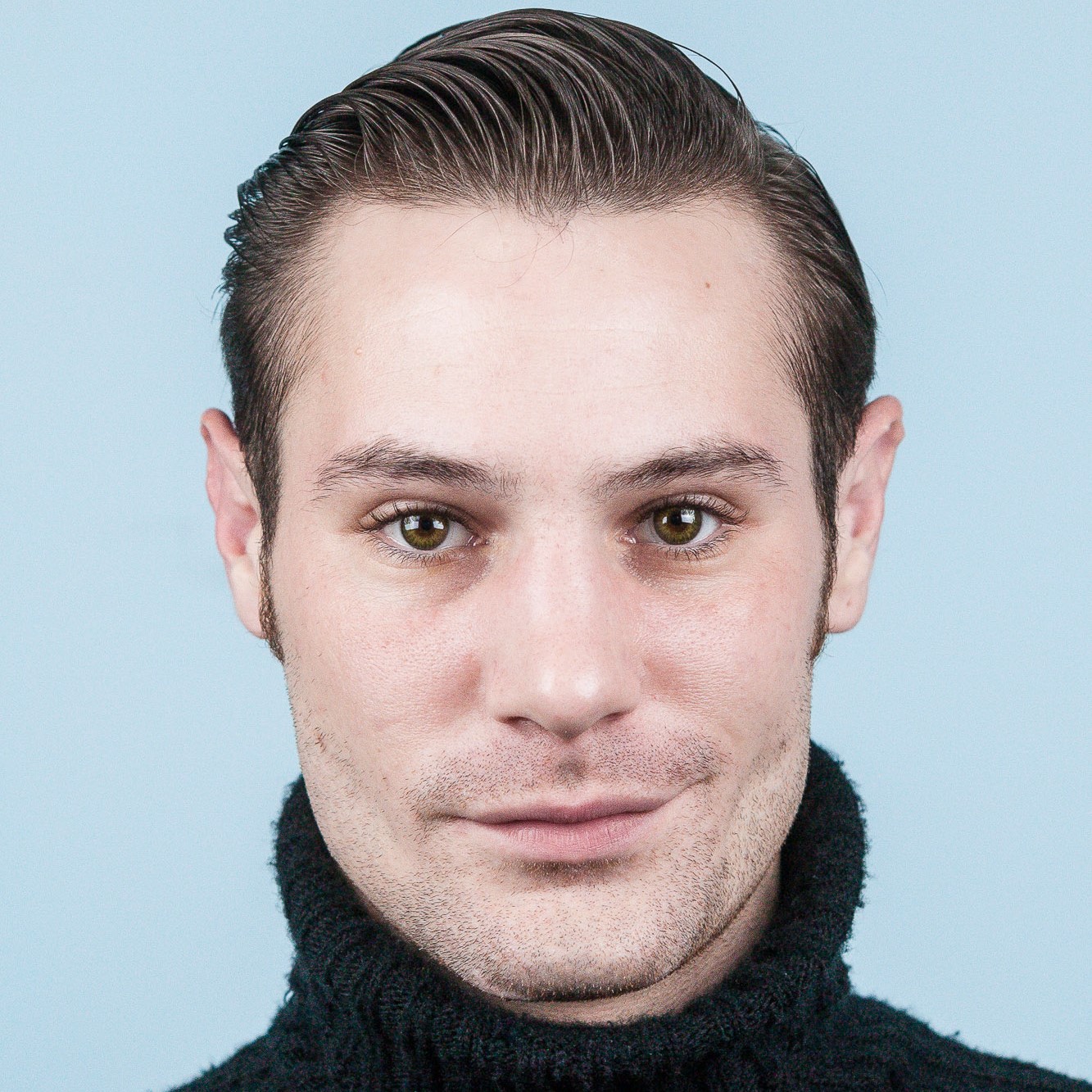 Alexander Query
Reporter
Alexander Query is a reporter at the Kyiv Independent. He is the former business editor at the Kyiv Post. He worked as a TV correspondent and an anchorman at UATV in Ukraine, and received a BA in modern literature from La Sorbonne, in Paris.