This audio is created with AI assistance
Welcome to Investigative Stories from Ukraine, the Kyiv Independent's newsletter that walks you through the most prominent investigations of the past week.
If you are fond of in-depth journalism that exposes war crimes, corruption and abuse of power across state organizations in Ukraine and beyond, subscribe to our investigative newsletter.
If you're enjoying this newsletter, consider joining our membership or supporting us with a one-time donation. Start supporting independent journalism today.
Top investigative stories
______________________________________________
RFE/RL uncovers Ukrainian lawmaker's collaboration with Russian forces in occupied Zaporizhzhia Oblast
Lawmaker Oleksandr Ponomariov's companies in occupied Berdiansk supplied fuel-oil materials to Russian forces and transferred money to Russia, according to RFE/RL's program Schemes.

Ponomariov's Ukrainian companies also got re-registered in Russian company databases after Moscow claimed it was annexing Zaporizhzhia Oblast in October 2022, the investigation found.
Ponomariov spent around 10 months, from February 2022 to January 2023, in the Russian-occupied Berdiansk and in Georgia, where his businesses are located.
Ukraine's Security Service reported on July 24 that Ponomariov had "willingly collaborated" with Russia, accusing him of registering his businesses under Russian law in the occupied territories, transferring money to Russian banks, supplying the Russian forces, and providing equipment to make fortifications.
On the same day that Schemes published this investigation, Prosecutor General Andriy Kostin charged Ponomariov with collaborating with Russia. He was arrested and taken into custody pending trial on treason allegations.
The journalists got their hands on a trove of information intercepted by Ukraine's security services.
These include phone bills, the correspondence of Ponomariov's associates, intercepted phone calls with Russian security services and collaborators in Berdiansk, and details on the trade of oil products with Russia.
Journalists also found that Ponomariov's refinery in Georgia purchased crude oil directly from Russia for around $2 million in 2022.
His firms supplied Ukrainian state companies, defense manufacturers, and one military unit with oil products from this refinery, making $3.2 million (around Hr 121.8 million) in revenue since the start of a Russian invasion, according to Schemes.
After Russia declared its 'annexation' of the region, Ponomariov's companies reportedly got re-registered under the same founders, with additional Russian founders added.
The lawmaker denied collaborating with Russia, claiming that Russian forces had arrested him and seized his business.
According to the recordings of intercepted calls obtained by journalists, a Russian Federal Security Service operator, who goes by Bogun, accompanied Ponomariov at all times during the initial phase of the occupation, effectively controlling him.
The journalists alleged that Bogun may be Ponomariov's "curator," or resident agent from the FSB.
Find the full video investigation in Ukrainian here.
Slidstvo.Info finds Ukrainian lawmaker vacationing in Maldives during war
Yurii Aristov, a Ukrainian lawmaker with President Volodymyr Zelensky's Servant of the People party, had a vacation on a lavish private island in the Maldives in mid-July – violating Zelensky's order that lawmakers don't vacation abroad until the war is over.
Ukrainian men aged 18 to 60 are forbidden to travel abroad without a special permit during martial law. Officials, including lawmakers, are only allowed to travel abroad for work.
Slidstvo.Info investigative outlet reported that Aristov, 48, left Ukraine under the pretense of having a work trip.
When the report came out, the Prosecutor General's Office charged Aristov with forgery.
A subsequent investigation by the Security Service of Ukraine and the State Investigative Bureau found that Aristov provided false information when applying for a permit to leave the country.
Following the report, Aristov filed his resignation. The parliament backed it in a vote on July 27. Aristov was a deputy chairman of the parliament's national security committee.
Read the full story in Ukrainian here.
Schemes: Ukrainian lawmaker moves to Cyprus amid war
Lawmaker Andrii Kholodov left Ukraine in January 2023, skipping his parliamentary duties, Schemes reported on July 28. He didn't return.
Kholodov and his family own property in Cyprus. Since the start of Russia's full-scale war, Kholodov left the country 12 times, according to the report.
Only work-related travel is permitted for Ukrainian officials during martial law.
Kholodov, a member of President Volodymyr Zelensky's Servant of the People party, submitted his resignation after the story broke out.
"I want all MPs and officials to hear me now. You must work. In Ukraine and for the sake of the Ukrainian people," Zelensky said on July 25. He added that those who put themselves above the state will be met with "fury."
Read the full story in Ukrainian here.
Meanwhile in Russia
______________________________________________
Russian college reportedly forces teenage students to assemble kamikaze drones that attack Ukraine
Russian students are assembling Iranian-designed Shahed drones, according to the joint investigation by Protokol and RZVRT, Russian investigative outlets.
The outlets found that students of the Alabuga Polytechnic College, in the Alabuga special economic zone in Russia's Tatarstan region, were assembling the drones from parts imported from Iran.
Several hundred students, mostly teenagers aged fifteen to seventeen, are involved, according to the report.
Shaheds are simple and cheap, single-use drones that Russia has sent against Ukrainian cities by the hundreds.
The salary of students engaged in production depends on their performance, with up to $436 per month. However, the work schedule does not match the actual hours worked and the students are not compensated for overtime.
Students told journalists that they are not allowed to talk about their work. If they do, they are fined up to $21,800, according to their contracts.
The journalists also found that the Alabuga Polytechnic College is recruiting foreigners to work at the drone factory.
Read the full story in Russian.
Journalists identify over 80 oligarchs helping Russia's defense sector
According to Russian investigative outlet Proekt Media, Russian oligarchs received billions of dollars in defense contracts.
At least 81 of the wealthiest Russians, according to Forbes' pre-war rankings, supplied the Russian army with weapons and equipment. Only 14 of them are sanctioned by the West.
The total value of the contracts between the oligarchs and Russia's defense industry, which are public, is over $3 billion since 2014.
The list included oligarchs from Putin's inner circle, including Arkadiy Rotenberg and his son Igor, Roman Abramovich, Oleg Deripaska, and Mikhail Fridman, among others.
The journalists showed Russian businesses allegedly supplying the Russian army with weapons that were used in the airstrikes on Vinnytsia and Mariupol, and during Russia's occupation of Bucha.
Read the story in Russian via this link.
Mediazona: Over 110 military enlistment offices attacked in Russia since start of invasion
At least 113 military enlistment offices, administrative buildings, and law enforcement offices have been attacked across Russia since the start of the full-scale Russian invasion of Ukraine, according to Mediazona, a Russian independent media outlet.
Journalists found that Russian authorities arrested 102 people, already convicting 41 of them. Approximately half of the cases are investigated as terrorism.
So far, the lightest punishment for arson attacks on military enlistment offices has been 1.5 years of probation, while the harshest is 19 years in a penal colony.
Read the full story in Russian.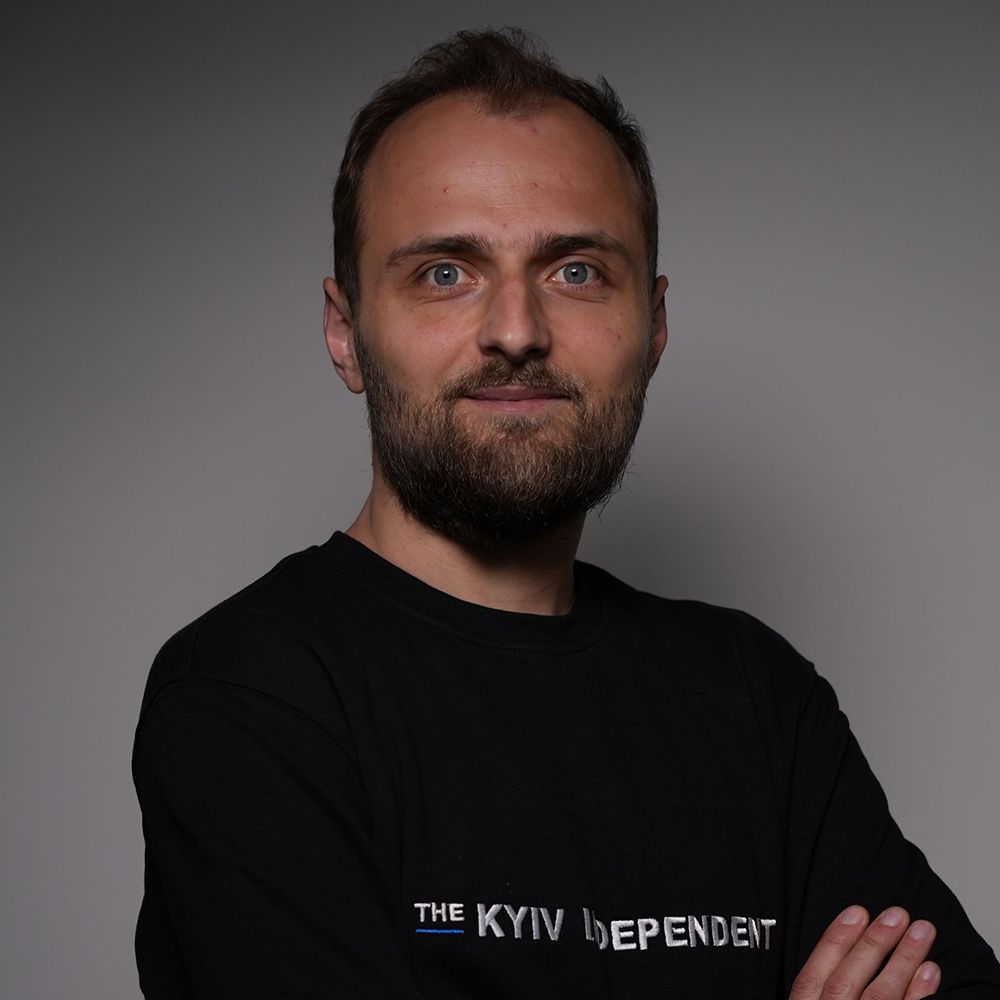 Alexander Khrebet
Reporter
Alexander Khrebet is a reporter with the Kyiv Independent. He covers Ukraine's foreign policy, alleged abuse of power in the country's military leadership, and reports on the Russian-occupied territories. Alexander is the European Press Prize 2023 winner, the #AllForJan Award 2023 winner and Ukraine's 2022 National Investigative Journalism Award finalist. His was published in the Washington Times and Atlantic Council.