This audio is created with AI assistance
A year into Russia's full-scale invasion of Ukraine, there is little doubt in the West that Ukraine needs to win. Led by the U.S., Western support helped Ukraine push back Russian forces and kept Russian President Vladimir Putin from achieving his major warmongering goals.
But Russia's war is far from over. The way that it ends will define the world order for at least a generation to come.
Ukraine's victory would reinforce international order, bring substantial economic benefits and strategic advantages for the transatlantic community, and weaken the grip of authoritarian regimes.
Ukraine's defeat, on the other hand, would carry an unaffordable price for democratic nations. It would spell disaster for international order, emboldening Russia and other authoritarian countries to launch consequence-free wars of conquest against their neighbors.
China is keeping an especially keen eye on Russia's war as it considers ways to seize full control over Taiwan while undermining Western dominance, foreign policy experts warned.
To serve its interests, China may offer military aid to Russia, potentially prolonging the war, increasing its death toll and making it likelier that Russia will achieve at least some of its imperialist objectives.
Ukraine's defeat would be "consequential, I would say, for any democracy. Especially in European democracy and any country even if they're not democracies that actually have the international order's basic norms at heart," Dr. Nathalie Tocci, who advised current and former EU diplomacy chiefs, told the Kyiv Independent.
In February, China's top diplomat Wang Yi ended his tour of a number of European countries by visiting Putin in Moscow. Putin told Wang Yi Russia-China relations have reached "new frontiers" and confirmed that Chinese leader Xi Jinping would visit Moscow for a summit. The two leaders have met some 40 times since Xi became president in 2013.
Congratulating Xi on his third term, Putin said Russia and China would continue to coordinate "joint work on the most important issues of the regional and international agenda."
Global security at stake
Russia's full-scale invasion of Ukraine raised security concerns that reshaped the defense attitudes of countries around the globe.
Sławomir Debski, Director of the Polish Institute of International Affairs, told the Kyiv Independent he believes that Russia's imperial ambitions would not stop with Ukraine.
Debski points at how the West failed to stop Russia from invading Georgia in 2008. The five-day war emboldened Moscow to try to capture other sovereign states that were once under the control of the Soviet Union, especially Ukraine.
After the EuroMaidan Revolution ousted Viktor Yanukovych, Ukraine's pro-Russian president, Russia launched the annexation of Crimea and the invasion of eastern Ukraine in 2014. After an eight-year stalemate in the Donbas, Russia escalated with a full-scale ground invasion of the entire country. Many experts believe that the threat of conquest doesn't just face Ukraine.
"If Ukraine is defeated, there will be enormous negative consequences for all Russia's neighbors," Debski told the Kyiv Independent. "If Ukraine fails, we will live in a much more dangerous world."
Western capitals are well aware of the potential security consequences.
"When Russia invaded, it wasn't just Ukraine being tested. The whole world faced a test for the ages. Europe was being tested," U.S. President Joe Biden said in Warsaw in February. "There should be no doubt. Our support for Ukraine will not waver. NATO will not be divided. And we will not tire."
Western support helps Ukraine's Armed Forces inflict heavy damage to the invading Russian military, thus reducing the threat to NATO's eastern flank. Russia's defeat should allow the Western world to concentrate on "threat number one" as the U.S. and EU referred to China before Feb. 24, 2022.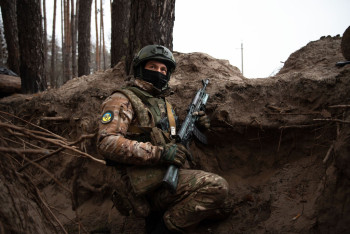 China's interest
China's top envoy to the EU questioned the West's call to help Ukraine achieve "a complete victory," the day before Volodymyr Zelensky's arrival at the EU leader summit in Brussels in February.
Beijing understands that a Russian defeat is not to its advantage. China doesn't want Ukraine to win as that would bolster its primary geopolitical rival, the United States, experts say.
"China might be interested in Russia's victory. So the overall perception of the West's defeat will help it advance in Taiwan and other parts of the world," Ostap Kryvdyk, chair of the Ukrainian Strategic Initiative, a Kyiv Mohyla Academy think tank, told the Kyiv Independent.
Kryvdyk said China sees the war in Ukraine as a proxy conflict, with it on one side and the U.S. on the other.
"And from China's view, it is somewhat similar to the U.S. presence in Afghanistan, said Kryvdyk. "The way the U.S. withdrew from Afghanistan actually emboldened China in its desire to use force."
NATO chief Jens Stoltenberg warned that Russian victory in Ukraine could have global consequences, calling to give Ukraine "what they need to win and prevail."
"Beijing is watching closely, to see the price Russia pays or the reward it receives for its aggression. What is happening in Europe today could happen in Asia tomorrow," Stoltenberg told the Munich Security Conference in February.
The fates of Ukraine and Taiwan are the most intense points of contention between the West and China.
"If the U.S. in the Russia's war will show its reluctance for supporting Ukraine, I think China would perceive it as another opportunity to undermine Taiwan. One of the first things that China will do will be the maritime blockade as soon as Russia doesn't suffer consequences for the [naval] blockade of Ukraine," Kryvdyk said.
On the other hand, Russia's defeat will strengthen democracies, "and China's projects to establish control over Taiwan will no longer have a chance," Yurii Poita, Head of the Asia Section of Kyiv-based New Geopolitics Research Network, told the Kyiv Independent.
Trans-Atlantic dominance would "be strengthened at the expense of Ukraine, and a weakened Russia," Poita said.
On the other hand, if the Russian threat is not removed, Poland or the Baltic states may become Russia's next target, Debski said. Eliminating this threat is "in the interest of Poland, in the interest of Europe. It is in the interest of humanity."
Professor Michael McFaul, who served as U.S. Ambassador to Russia, urged the West to help Ukraine win and recover as quickly as possible.
"This requires a rollout—coordinated by dozens of countries on the same day—of more and better weapons, tougher sanctions, new economic assistance, greater public diplomacy efforts, and a credible commitment to postwar reconstruction," McFaul wrote for the Foreign Policy in January.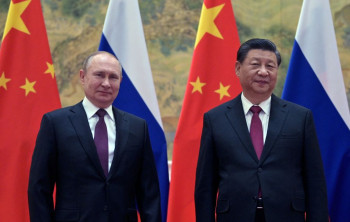 ___________________________________________________________________________________________________________________________
Note from the author:
Hello dear reader. It's Alexander Khrebet, who wrote this piece for you. Thank you for reading it. As the effects of Russia's war are felt on almost every continent, we need your support to continue reporting on the invasion's possible outcomes and how they may influence the international community. By becoming the Kyiv Independent's patron, you will help us keep putting the spotlight on the most important stories both inside and outside Ukraine.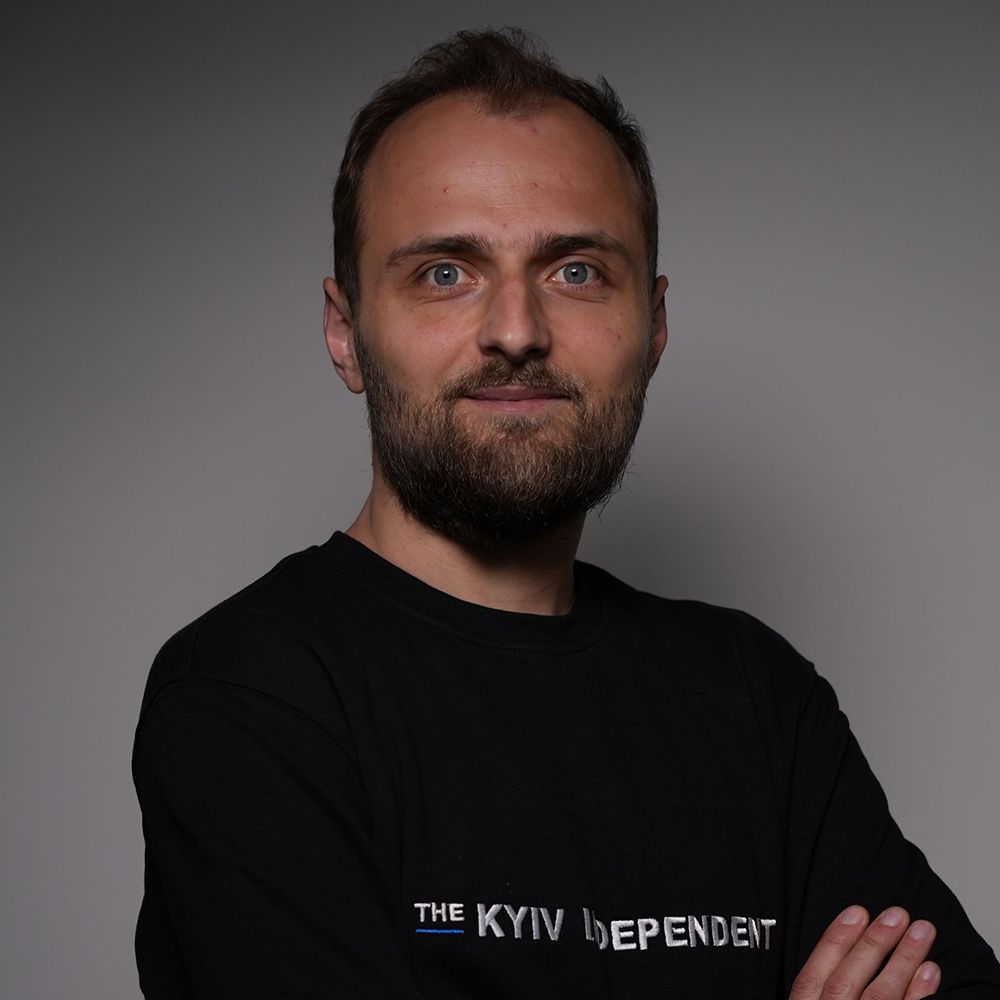 Alexander Khrebet
Reporter
Alexander Khrebet is a reporter with the Kyiv Independent. He covers Ukraine's foreign policy, alleged abuse of power in the country's military leadership, and reports on the Russian-occupied territories. Alexander is the European Press Prize 2023 winner, the #AllForJan Award 2023 winner and Ukraine's 2022 National Investigative Journalism Award finalist. His was published in the Washington Times and Atlantic Council.