This audio is created with AI assistance
BROVARY, Kyiv Oblast – That early morning on Jan. 18, Iryna Laptinova, a kindergarten teacher in the city of Brovary was getting ready for yet another joyful day of working with children.
As usual, she came to work early to prepare the classroom and greet her little students. Many of them were running late, she recalls, but "there was no sign of trouble."
As she stood in the middle of a room, watching the kids getting ready for a physical exercise that they usually start the day with, she heard a "terrible rumbling approaching, very close."
"That took my breath away," Laptinova says. "Then I saw flames all over the window."
"And then the blast hit," she went on.
"That red-hot flame… I still can't get it out of my head."
Injured, Laptinova managed to rescue all the children from the fire-engulfed room, soon finding out that a helicopter just crashed right near the kindergarten, causing a massive fire.
The crash in Brovary, a city just east of Kyiv, killed 14 people, including one child and several parents of preschoolers, turning what was supposed to be an ordinary day for the kindergarten into a nightmare.
The helicopter was carrying Interior Ministry's top officials. All 10 people onboard, including Interior Minister Denys Monastyrsky and his first deputy Yevhen Yenin, died.
The incident also injured 25 people, including 11 children, who were all hospitalized, according to the State Emergency Service.
The Security Service investigation into the incident is considering several versions of what had caused the crash, including violation of flight security rules, technical malfunction of the helicopter, and intentional actions to destroy the vehicle. The authorities promised to share first findings in the near future.
Luckily late
Brovary resident Halyna Kelier and her five-year-old daughter Solomia were among those running late for kindergarten that morning, as an unexpected power outage in their residence went in the way.
"We had to walk on foot from the 14th floor as the power went off in our apartment building," Kelier says. "I was nervous about that."
But being late, however, has likely saved their lives. Kelier says they were just about to exit the building when she heard a "loud, terrifying sound," followed by some "bright yellow flash." She did not realize what had happened at first and heard some neighbors say it might have been a Russian drone attack.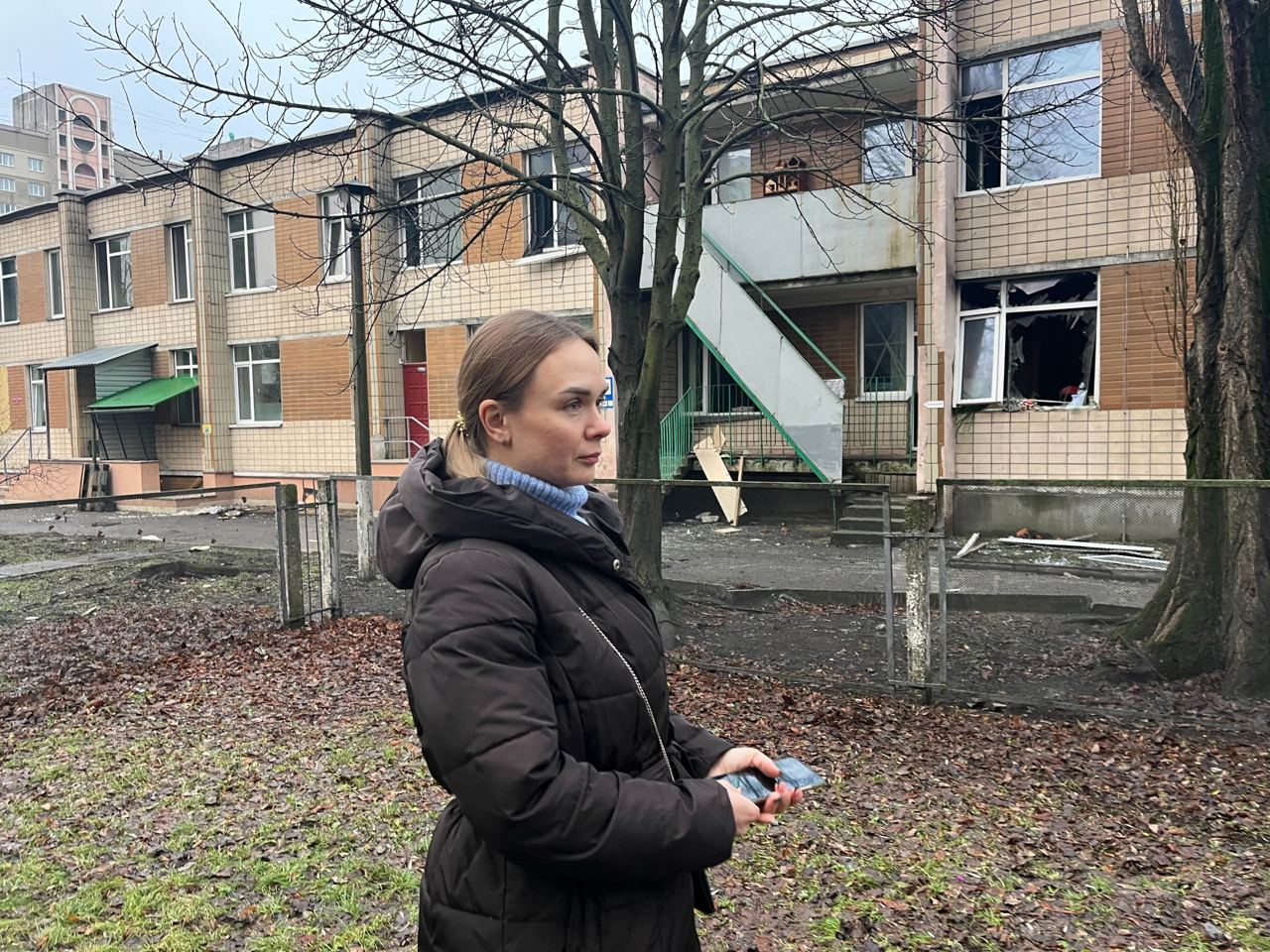 Then, she saw a woman running from the kindergarten with her child barefoot. Both looked petrified.
"She said a helicopter crashed into the kindergarten," Kelier recalls.
Kelier instantly brought her daughter back home and ran to the site of the explosion together with her husband.
"We could barely see anything as the smoke was so acrid," she says. "I saw the fire. It was inside the kindergarten too."
The biggest part of what was left from the helicopter fell near the entrance of a residential building standing right in front of the kindergarten. Chunks of metal hanging from the facade had destroyed a car parked outside. The kindergarten was severely damaged as well.
Laptinova says that an "unusually small number of children" gathered in her classroom that morning: Many were running late, just like Kelier, and others got sick or just decided to skip kindergarten.
"I was surprised that only nine children were in my group at that time," Laptinova says, adding that she expected nearly 17 children to show up on that day.
"Usually, they all show up on time," she says.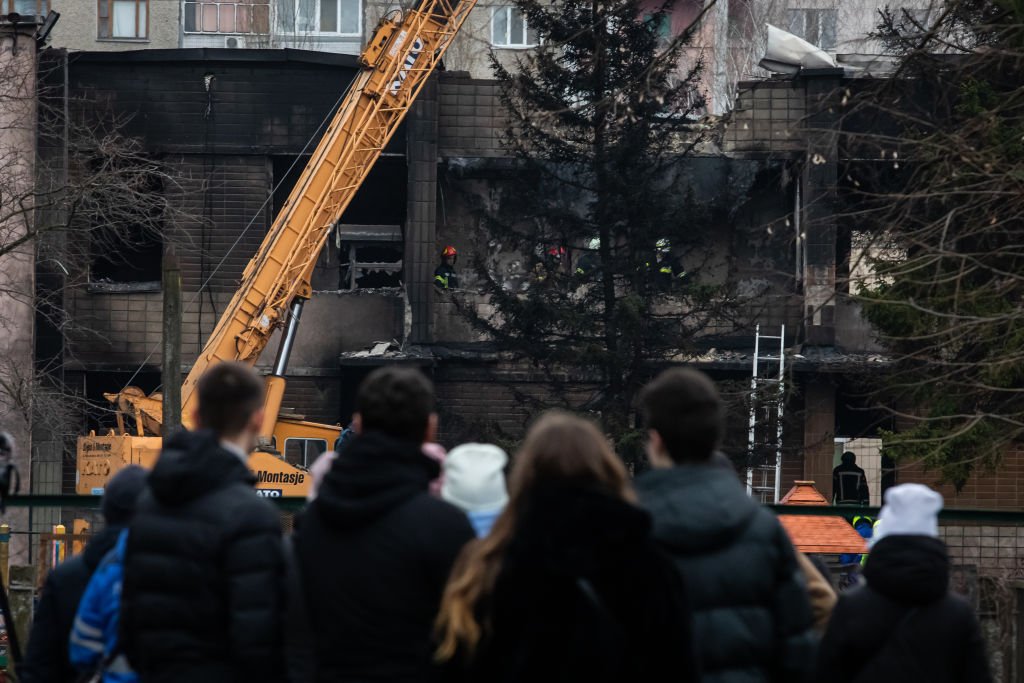 Kelier says that morning, their dance teacher planned to hold a joint class for four groups (about 60 children) in the big hall of the kindergarten's top second floor. Fortunately, the choreographer was about 10 minutes late for the class, so the kids were waiting for her in the playroom.
"That hall was destroyed completely," Kelier says. "There could have been many more victims."
None of the nine children from her daughter's group were severely injured or hospitalized by the crash, says Laptinova. That was thanks to the bravery of their teacher Laptinova, says Kelier.
Rescuing children
Thick black smoke filled the room shortly after the explosion, teacher Laptinova recalls.
"I could not see the kids," she says, as her voice trembles. "I started screaming at the top of my lungs, calling them to come to me."
Then, she saw a bunch of kids gathering near her, but she could not count them because of the smoke.
"Fire and smoke were everywhere. It was terrifying," she says.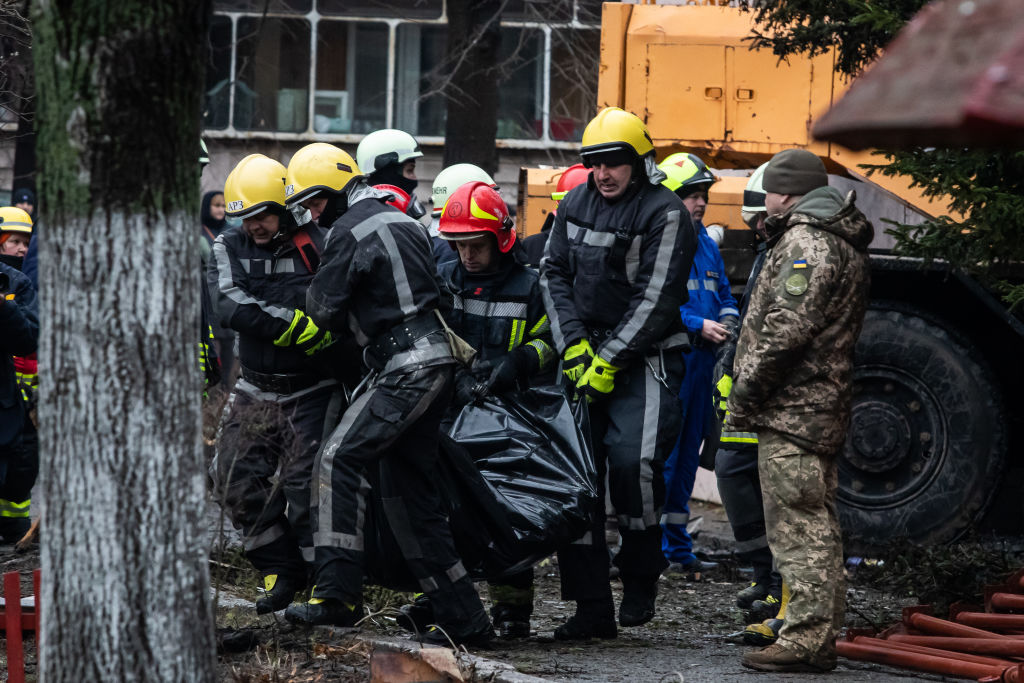 She took the kids to the balcony where the fire escape was and returned to the room to see if any children were left. Laptinova crawled on her knees to be able to see through the smoke but didn't find anyone.
"I could not see anything, and breathing was becoming harder and harder," she recalls.
As she brought the children down by the fire escape, Laptinova started yelling, asking locals who had already gathered at the site to come and check the room one more time. Someone volunteered to do that and soon brought back the good news: No kids from Laptinova's group were left behind.
The teacher was in pain, as blood was pouring down her face – a shard of glass had hit her right near the eye. All she could think about, however, was children.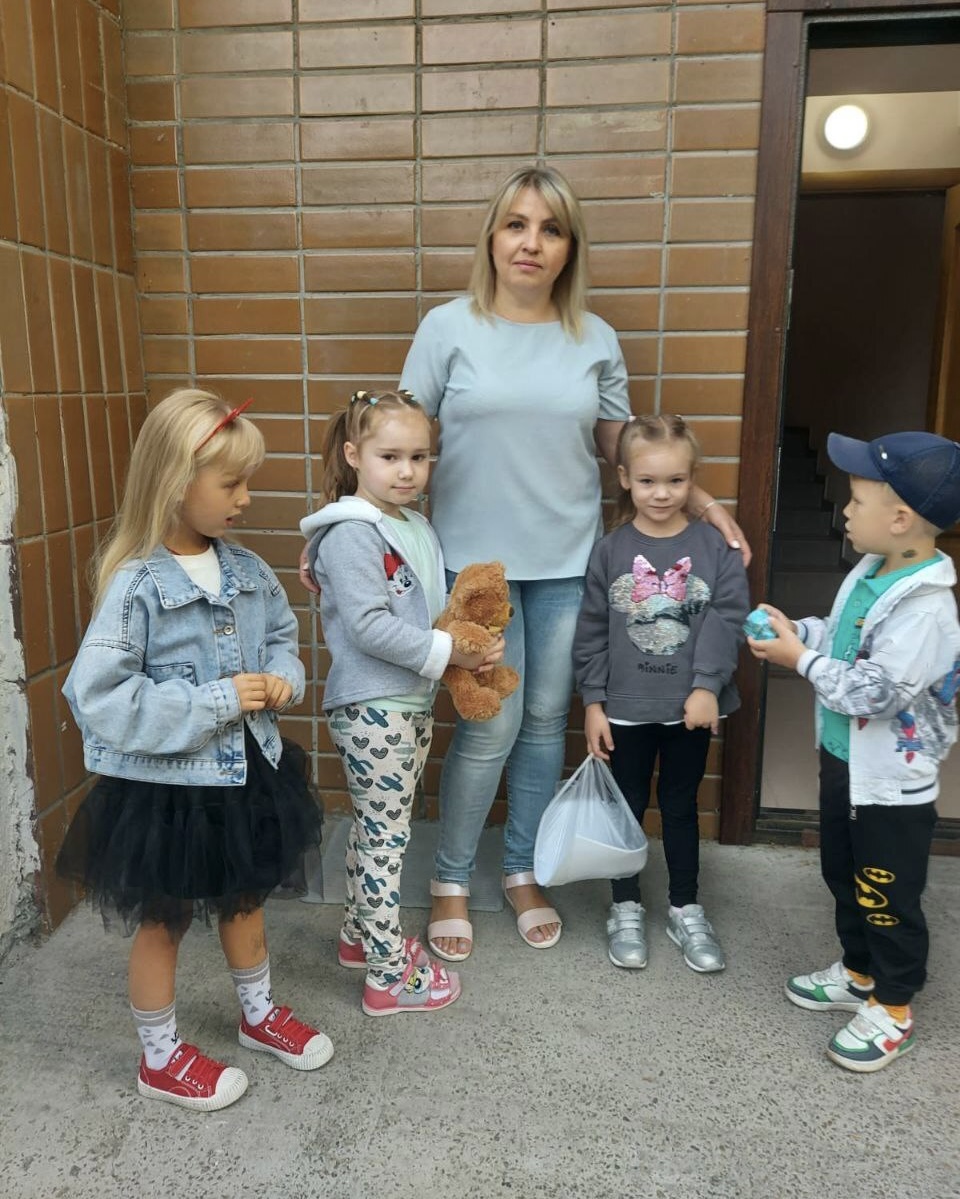 "I asked everyone who was there to give their jackets to children because they were freezing," Laptinova recalls.
"I was also worried about the children who were just on their way to the kindergarten and were outside when the helicopter crashed," she says.
Mourning victims
Amid the chaos outside the kindergarten, Laptinova remembered that the mother of Mykyta, a boy from her group, had left the room seconds before the crash occurred. She could not see her in the crowd outside.
As Laptinova was hospitalized later in the day, another parent came to visit her, saying that Mykyta's mother, Maryna Hranovska, had gone missing.
It would later turn out that the crash killed Hranovska, a mother of three.
Among those killed was also a local resident Olena Ponomarenko and her youngest daughter, five-year-old Milana, who attended the kindergarten.
Kelier says she knew both Ponomarenko and Hranovska. Their severely burnt bodies were found under the rubble, she says.
"They were identified by little things," Kelier says. Hranovska was identified by the chain on her neck, and Ponomarenko's husband recognized his wife's clothes.
Ponomarenko is survived by her husband and another daughter. Kelier says the woman was very "kind, calm, cheerful, and positive."
"She loved her life," she says.
Little Milana was the only child killed in the deadly crash.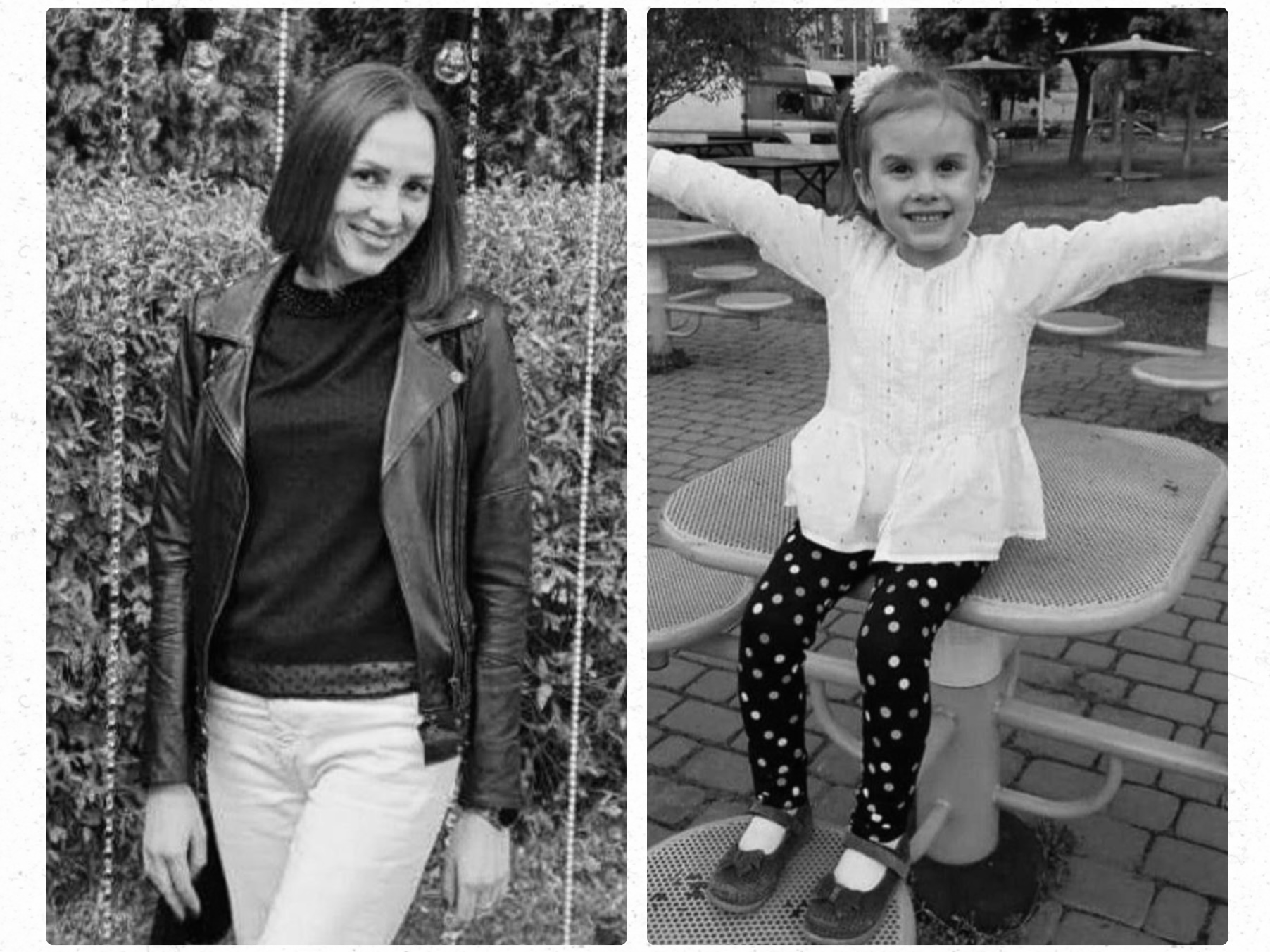 Laptinova recalls minutes before the tragedy, as she gazed at Hranovska saying goodbye to her son Mykyta.
"She sat down near him, took his hands into her hands, hugged him, and said: 'I love you,'" Laptinova says, crying.
"She patted him on the head, stood up, and went to the exit," Laptinova continues. "Then she turned around and said: 'Until noon.'"
"I can still see that when I close my eyes. I can not believe she is gone."
___________________________________________________________________________________________________________________________
Note from the author:
Hi! Daria Shulzhenko here. I wrote this piece for you. Ever since the first day of Russia's all-out war, I have been working almost non-stop to tell the stories of those affected by Russia's brutal aggression. By telling all those painful stories, we are helping to keep the world informed about the reality of Russia's war against Ukraine. By becoming the Kyiv Independent's patron, you can help us continue telling the world the truth about this war.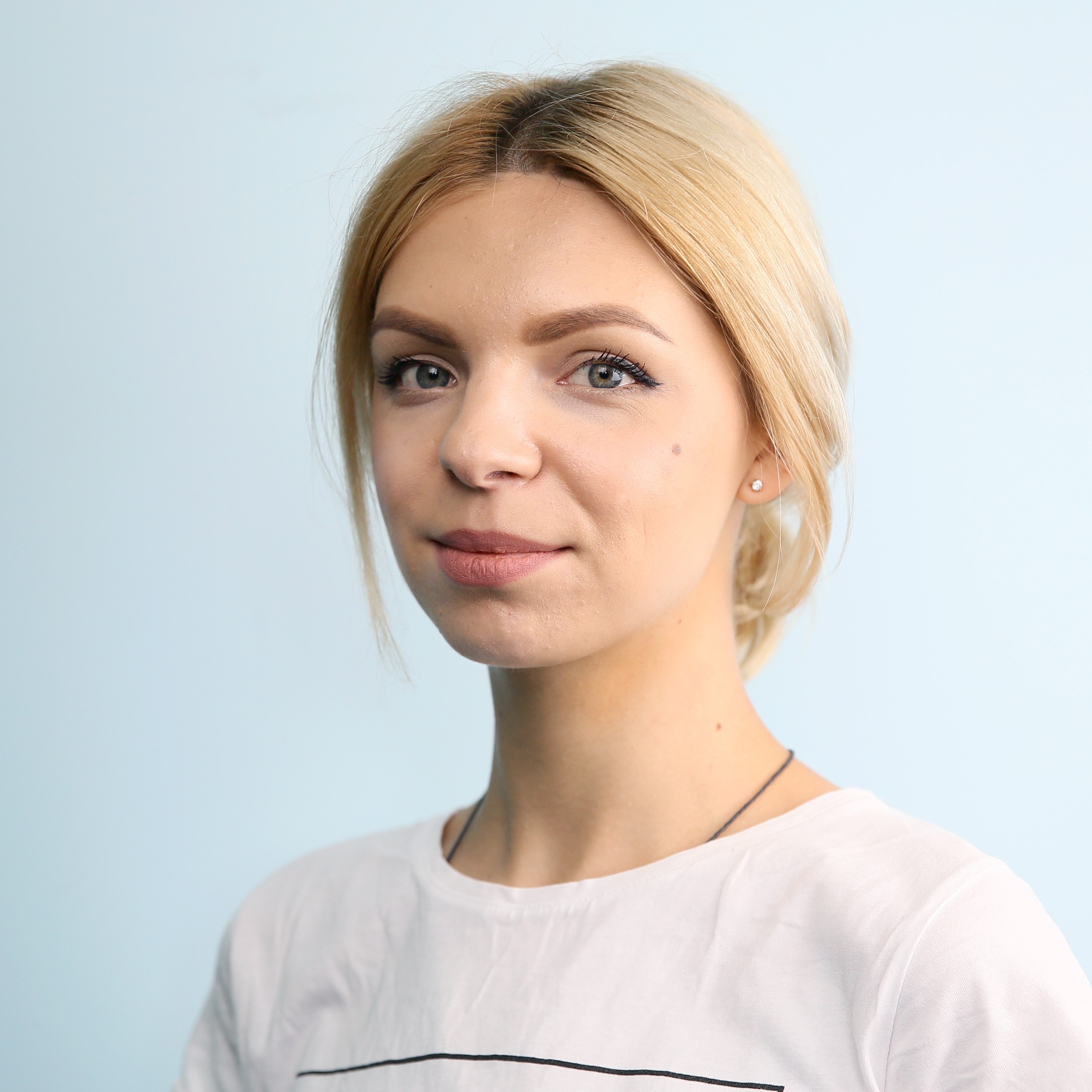 Daria Shulzhenko
Reporter
Daria Shulzhenko is a reporter at the Kyiv Independent. She has been a lifestyle reporter at the Kyiv Post until November 2021. She graduated from Kyiv International University with a bachelor's in linguistics, specializing in translation from English and German languages. She has previously worked as a freelance writer and researcher.